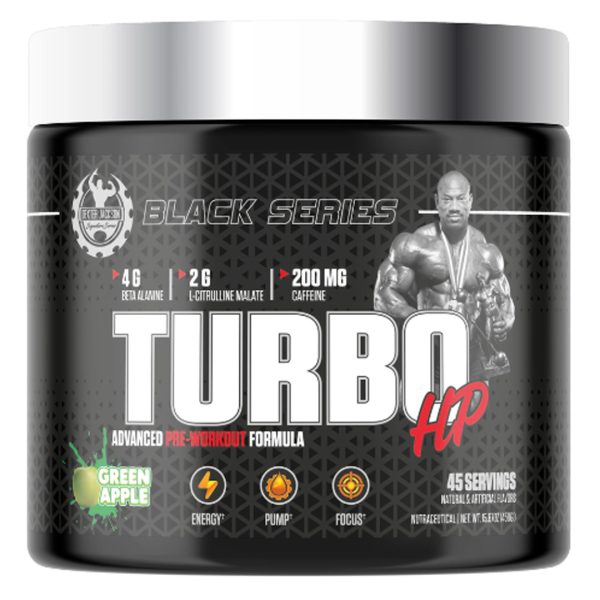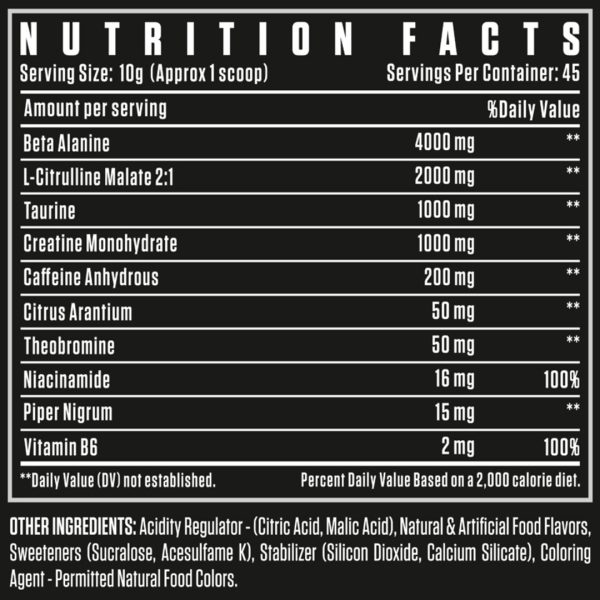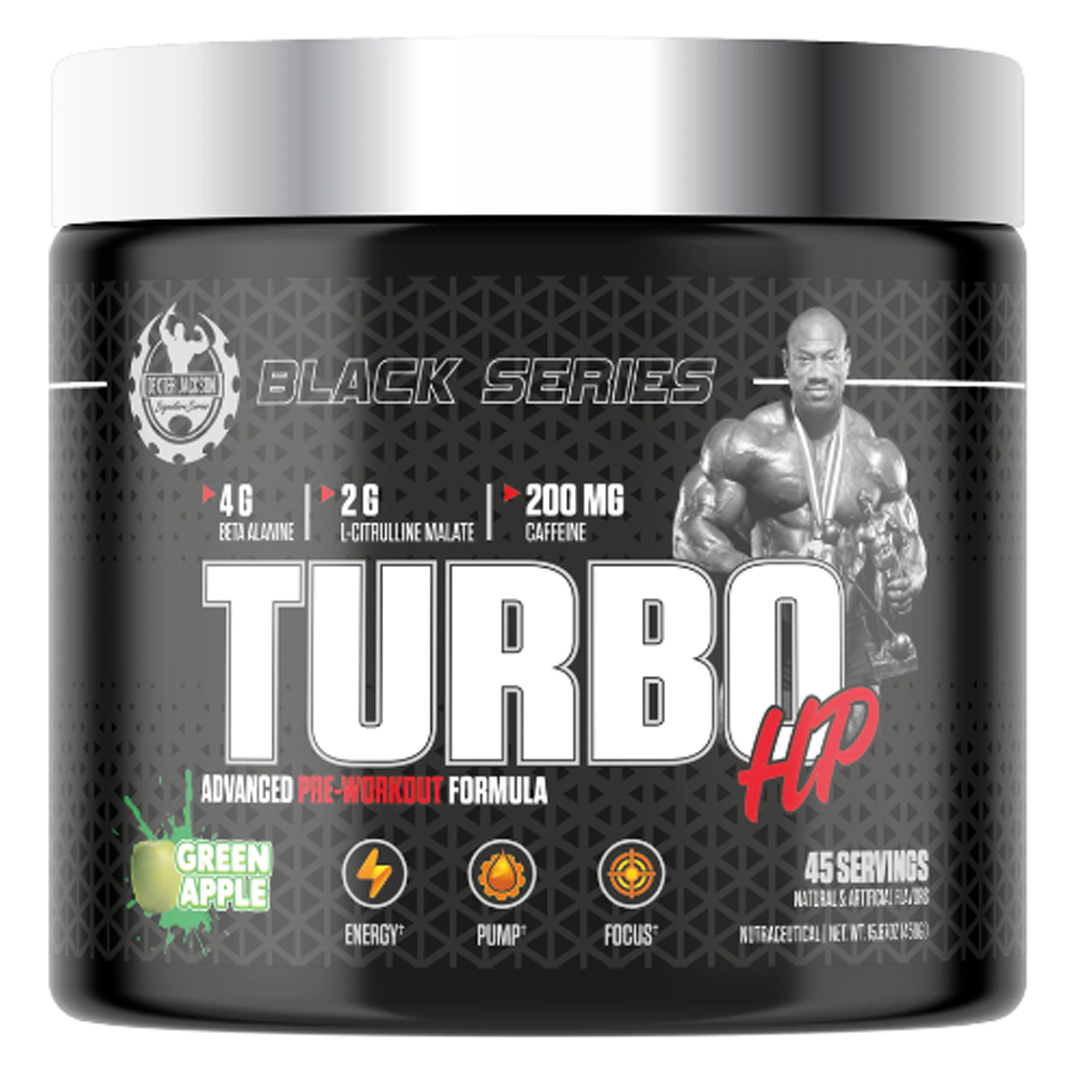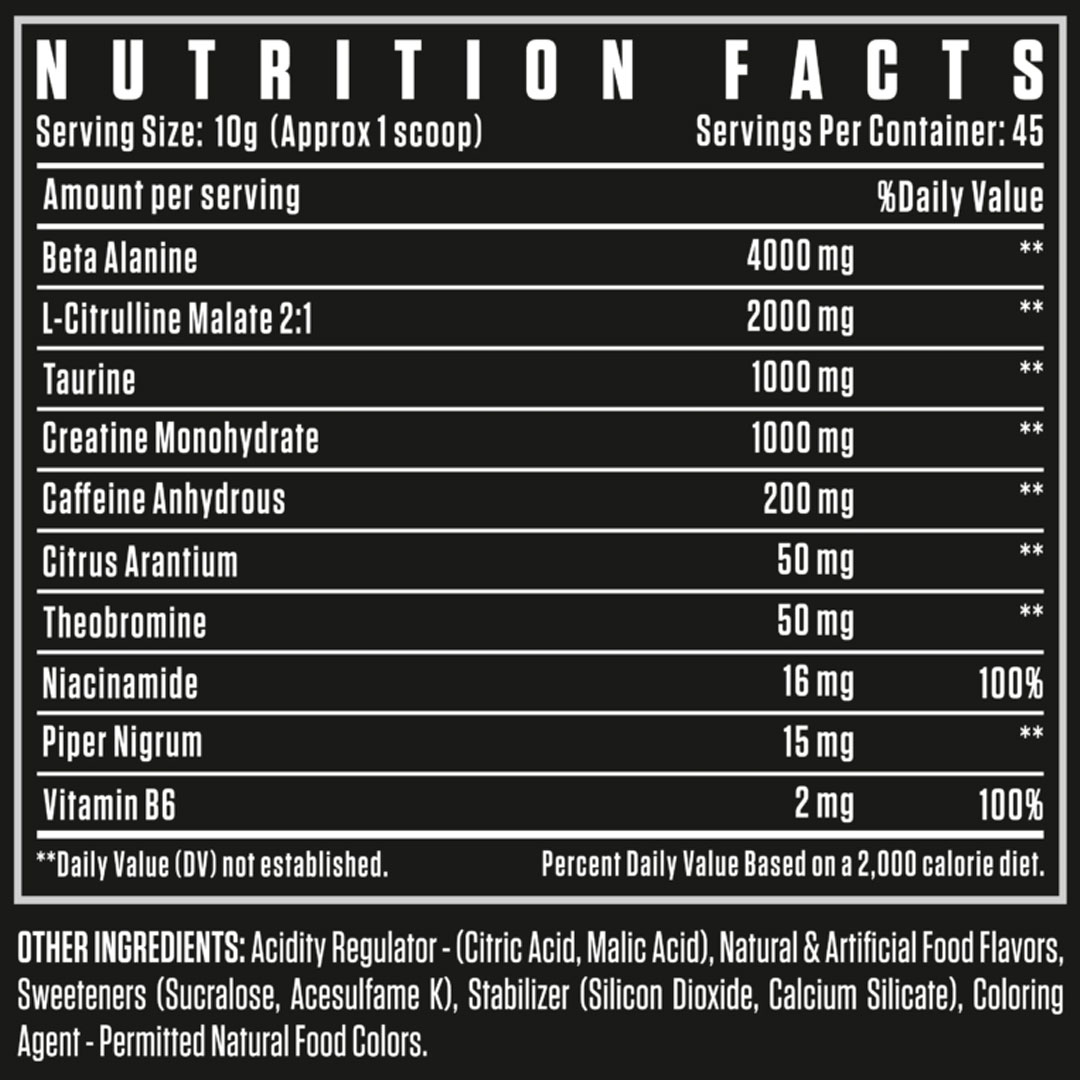 Dexter Jackson Black Series Turbo HP Pre-workout 450g, 45 Servings
Focus
Strength
Pump
Energy
Power
Expiry 10/2025
Importer & Manufacturer
Description
Reviews (0)
Importer:
Sports Supplement Nutrition Co. (SSNC)
info@ssncindia.in | 011 – 45093400
Manufacturer
Dexter Jackson Signature Series
JACKSONVILLE,FL 35226
Country of Origin: USA
Description
Pre-workout supplements provide specific compounds and nutrients that serve to enhance your workout results. These range from stimulants for improved energy levels to other agents that improve blood flow to working muscles, which are also referred to as pump products. Black Series Turbo HP is a pre-workout pump enhancer designed to increase nitric oxide production. In turn, this may increase blood and oxygen flow to working muscles. The active ingredients include L-citrulline. The amino acid citrulline is gaining popularity as a supplement for health and exercise performance. Black Series Turbo HP products are a great addition to almost every pre-workout. Essentially a pump product is going to promote blood flow or increase hydration in cells.
BUY THESE ALONG, TO BOOST YOUR RESULTS!
Request a call back from our Sports Nutritionist to guide you!
ALL NEW FASHION BRANDS ITEMS UP TO 70% OFF