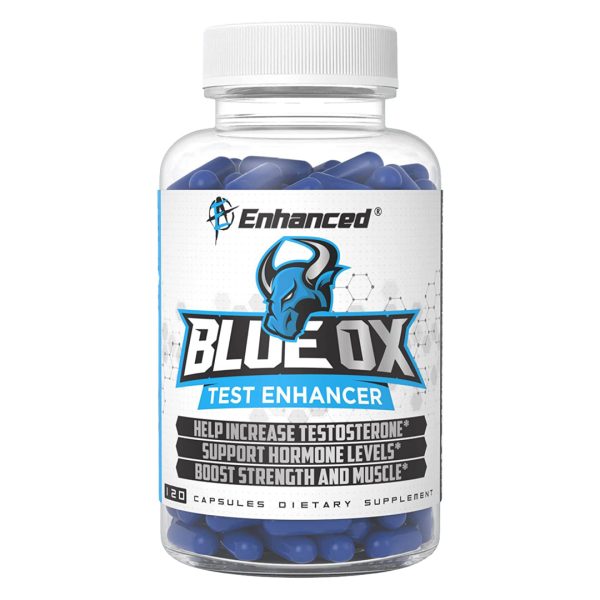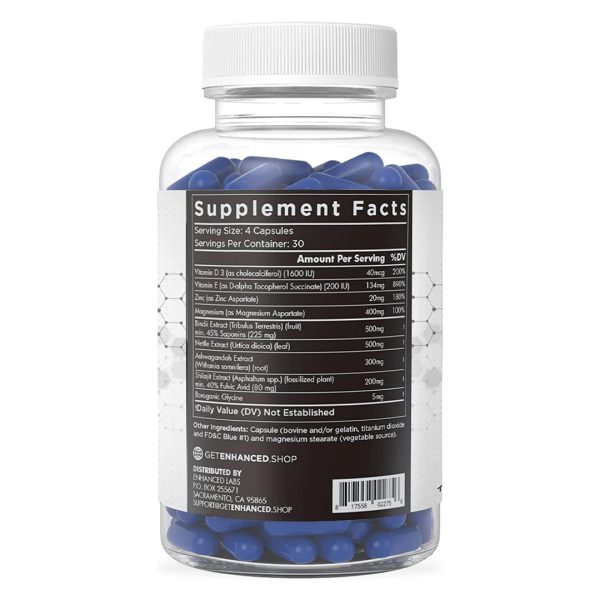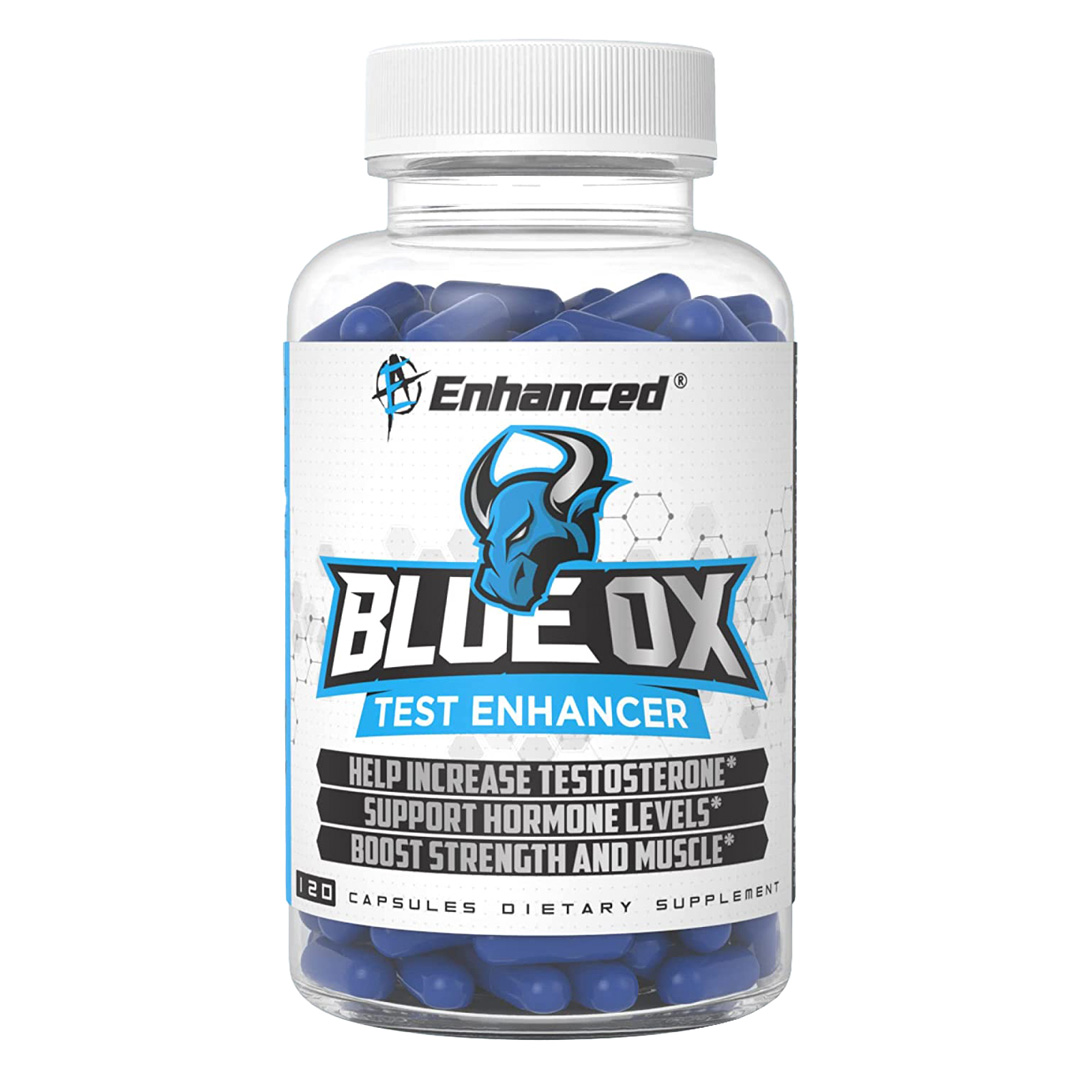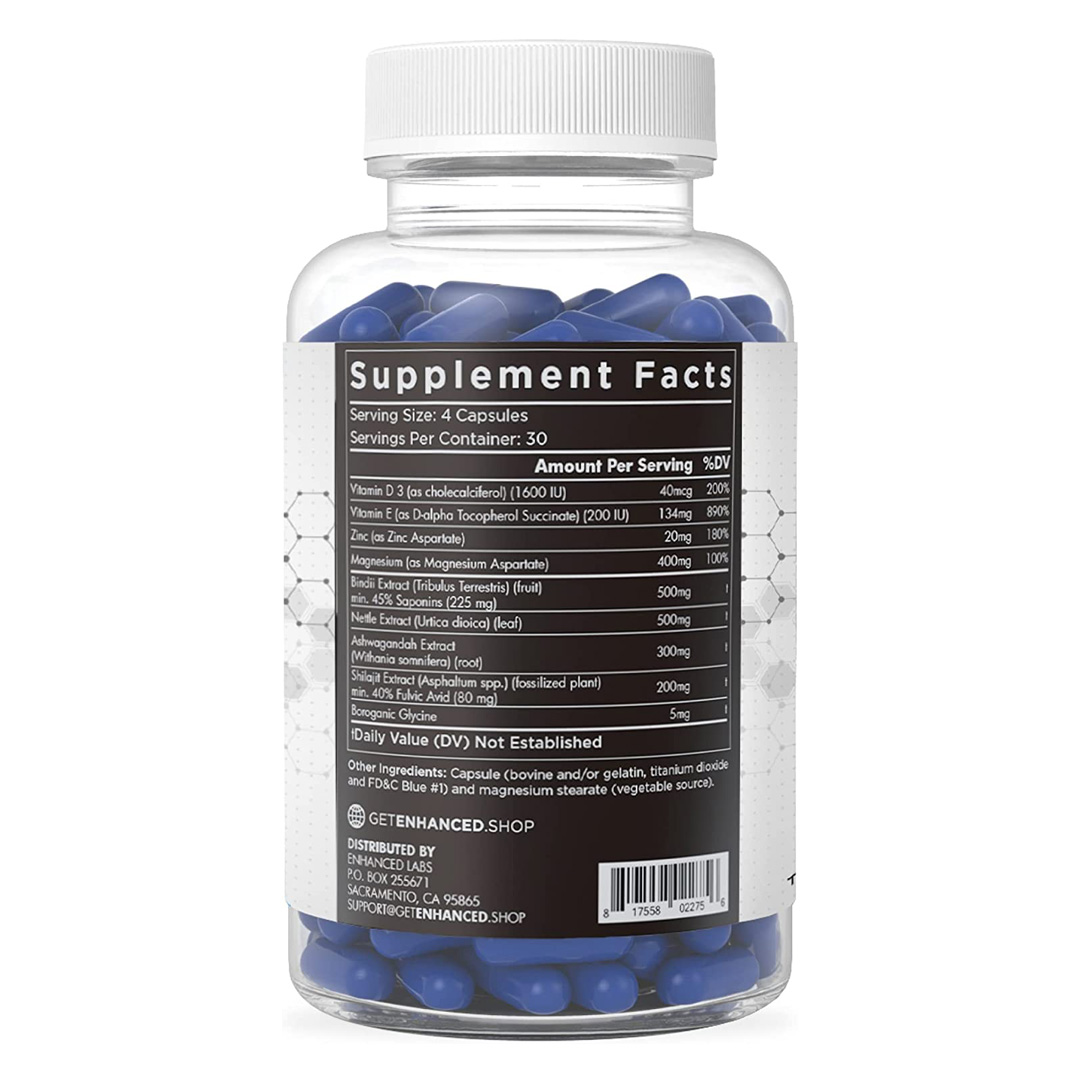 Enhanced Labs Blue Ox Testosterone Booster 120 Capsules
Help Increase Testosterone
Support Hormone Levels
Boost Strength
Muscle Size
Pct Support
Expiry 07/2024
Importer & Manufacturer
Description
Reviews (1)
Importer
Anabolic Nation LLC
Bengaluru, Karnataka- 560043
Manufactured By
Enhanced Labs, Sacramento, CA, 95865
Description
Blue OX is clinically formulated to naturally elevate testosterone levels without the use of dangerous pharmaceuticals. Blue OX contains 9 naturally derived pharmaceutical-grade ingredients to increase the body's own natural testosterone production through multiple different pathways.
Blue OX also contains natural anti-estrogen ingredients to regulate estrogen production and remove the metabolites that can cause health concerns like water retention and gynecomastia.
All of the ingredients in Blue OX have been scientifically verified in human studies.
Directions: As a dietary supplement take (4) capsules daily or as directed by your physician.
Warning:  As with any dietary supplement, consult your healthcare practitioner before using this product. Store in a cool dry place. Keep out of reach of children.
THESE STATEMENTS HAVE NOT BEEN EVALUATED BY THE FOOD AND DRUG ADMINISTRATION. THIS PRODUCT IS NOT INTENDED TO DIAGNOSE, TREAT, CURE, OR PREVENT ANY DISEASE.
BUY THESE ALONG, TO BOOST YOUR RESULTS!
Request a call back from our Sports Nutritionist to guide you!
ALL NEW FASHION BRANDS ITEMS UP TO 70% OFF