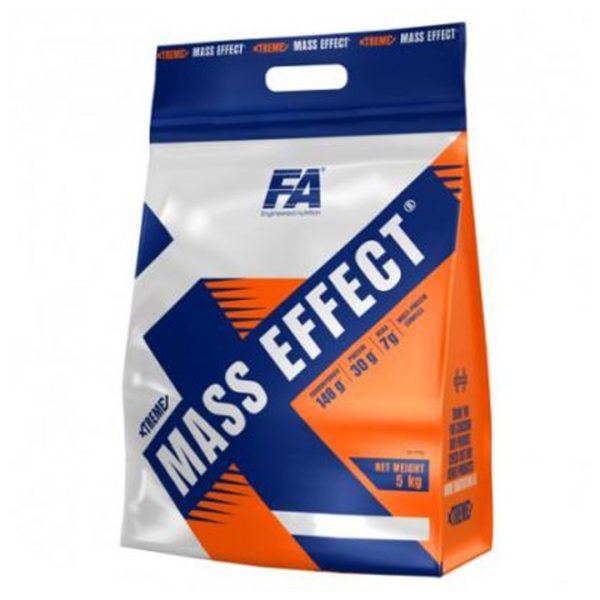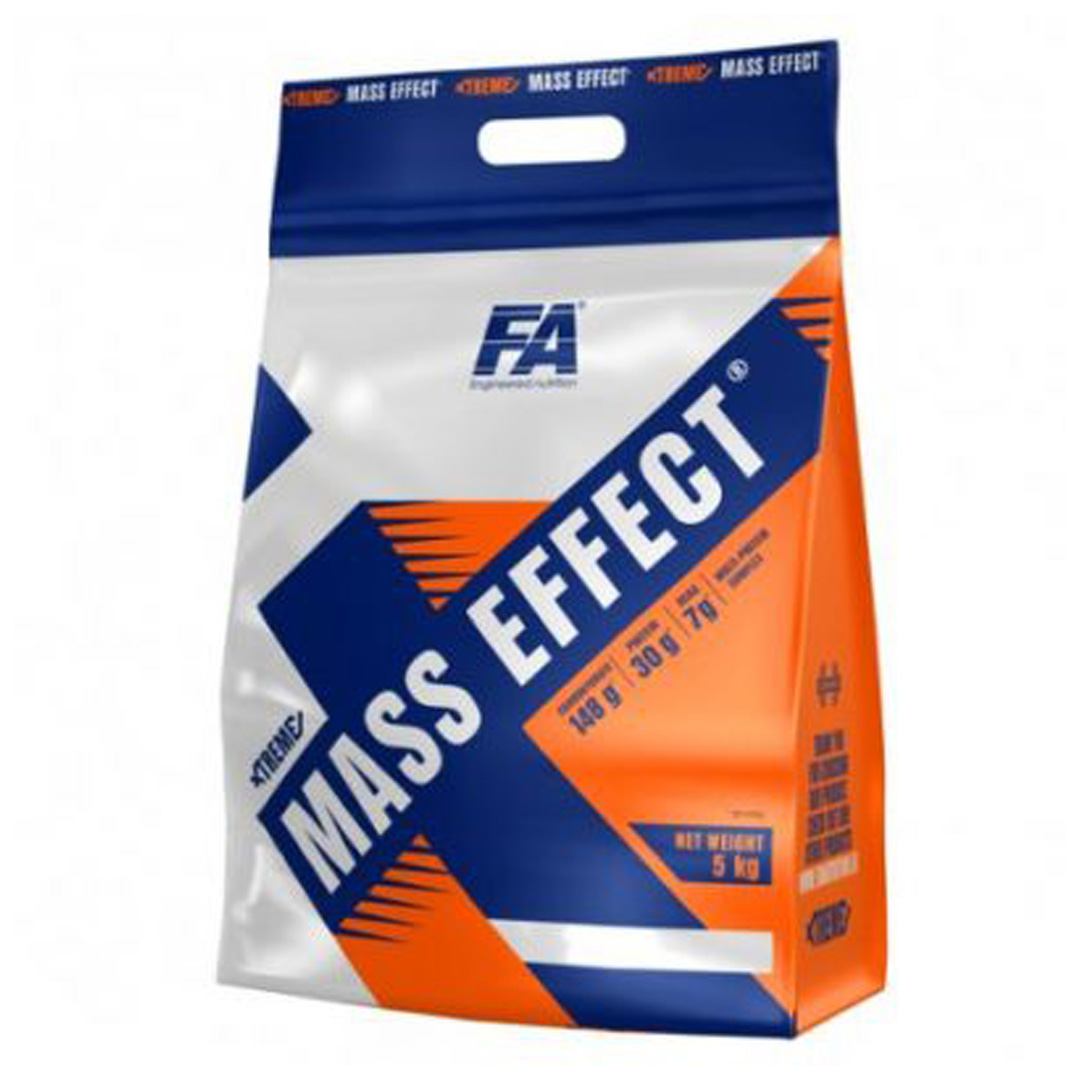 FA Mass Effect Mass Gainer 5 Kg- 25 Servings
Mass Gain
Muscle Growth
Lean Muscle Mass
Strength & Power Gain
Expiry – 10/2024
Importer
Description
Reviews (0)
Sports Supplement Nutrition Co. (SSNC) ( Authorized By Brand) | info@ssncindia.in |
Description
FA Mass Effect Mass Gainer – 5 Kg
FA Mass Effect Mass Gainer – 5 kg is a new generation gainer. Powder for preparing a carbohydrate-protein beverage. Each serving of Xtreme Mass Effect® provides 30 grams of protein and 148 g of carbohydrates.
Protein:
contributes to a growth in muscle mass
contributes to the maintenance of muscle mass
contributes to the maintenance of normal bones

Carbohydrates contribute to the recovery of normal muscle function (contraction) after highly intensive and/or long-lasting physical exercise leading to muscle fatigue and the depletion of glycogen stores in skeletal muscle*
Recommended use: Mix 200 g of powder (~4 scoops) with 400 ml of water or skimmed milk. Use ½-1 serving 45-75 minutes before the workout and ½-1 serving immediately after a workout. During non-training days use 1 serving between meals. This formula is highly concentrated, and due to its potency, you may want to consider using ½ serving 2-4 times per day.
Warnings: Do not use if you are allergic to any of the product compounds. Do not use if pregnant or nursing. Keep out of reach of children. A varied and balanced diet and a healthy lifestyle are recommended.
Store in a dry place, at room temperature (15-25°C). Protect against the light. Do not freeze.
If you take medications, you should consult your doctor before you consume the product.
Хtrеmе Маѕѕ Еffесt® іѕ thе bеѕt сhоісе fоr аnуоnе whо'ѕ ѕеаrсhіng fоr rеаllу еffесtіvе аnd роwеrful muѕсlе gаіnеr!
Fооd ѕuррlеmеntѕ.
BUY THESE ALONG, TO BOOST YOUR RESULTS!
Request a call back from our Sports Nutritionist to guide you!
ALL NEW FASHION BRANDS ITEMS UP TO 70% OFF