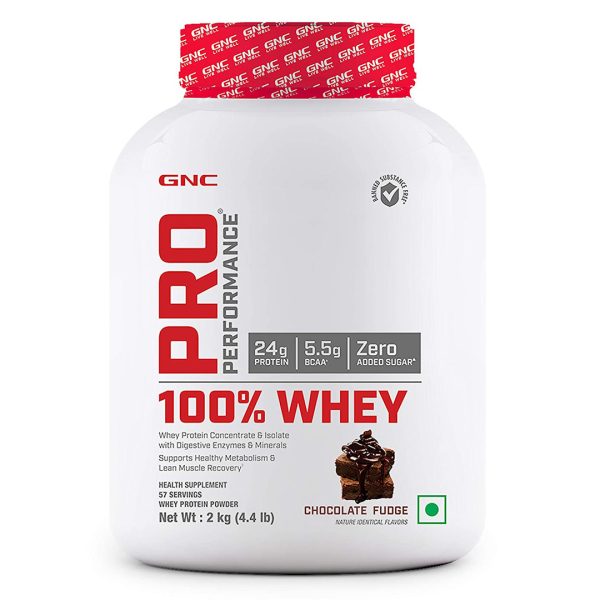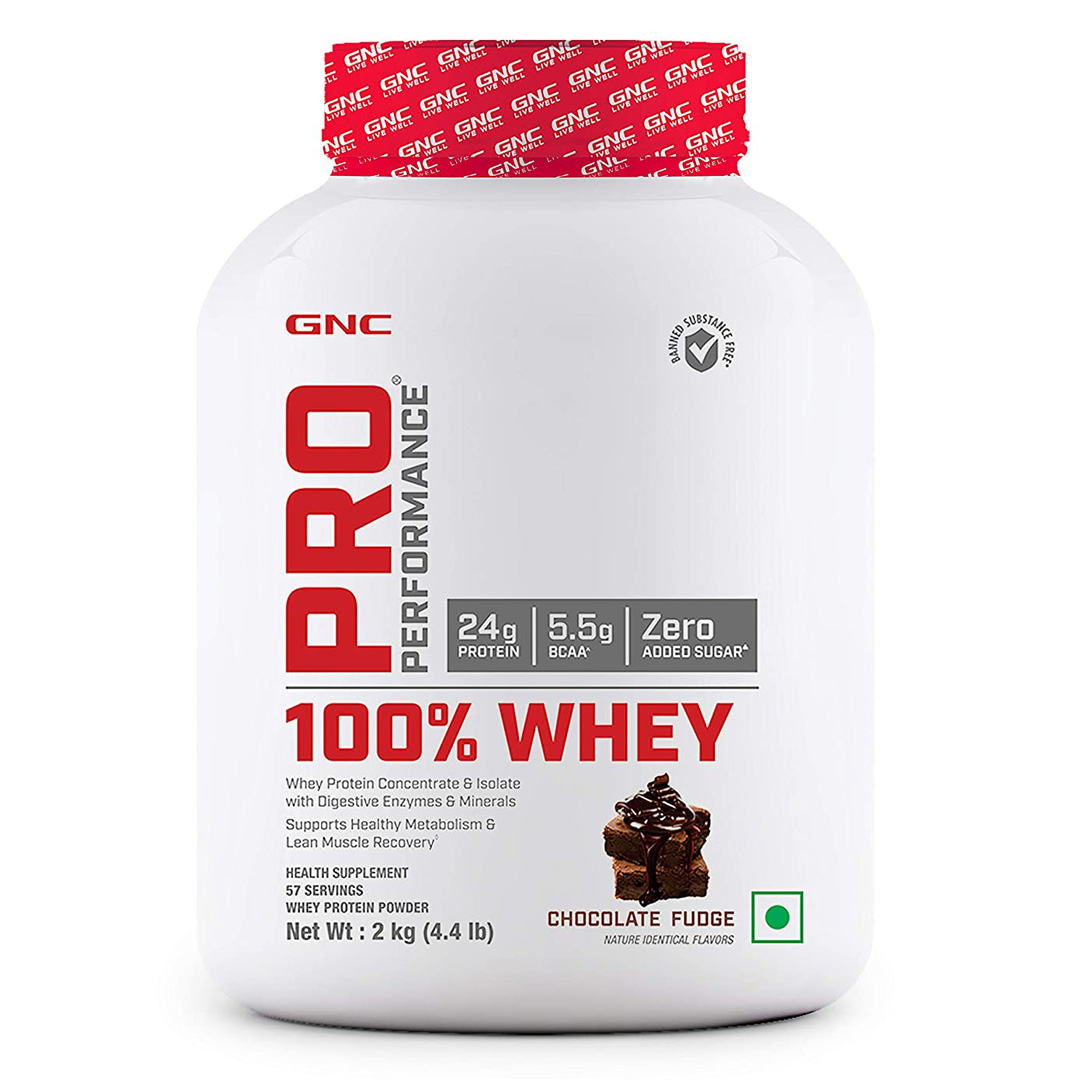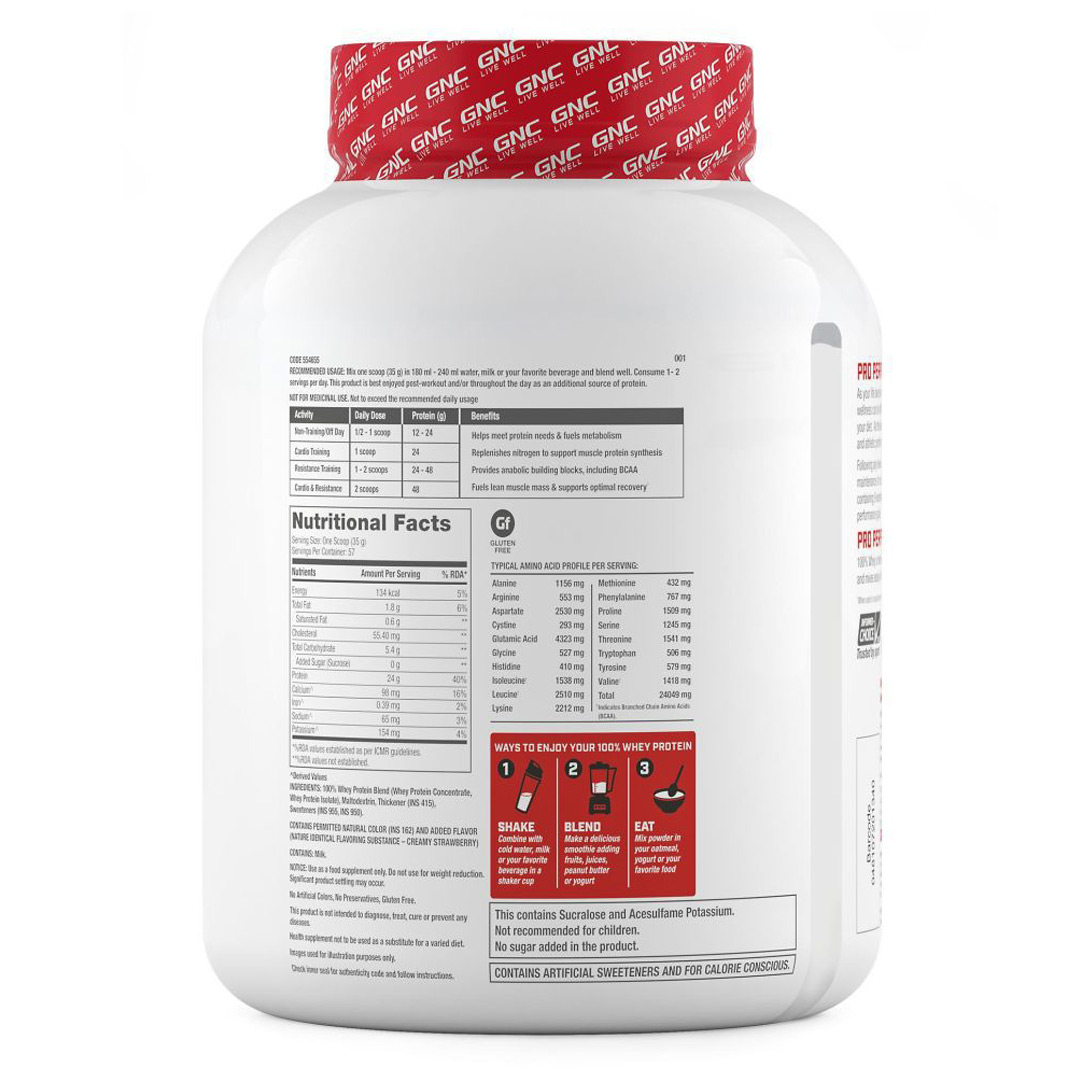 GNC Pro Performance 100% Whey Protein 4.4 lbs
Whey Protein for Every One.
24 grams of high-quality protein.
100% Whey Pro Performance(Whey concentrate and Whey Isolate).
With all 9 essential amino acids.
Expiry- July/2024
Marketed & Manufacturer
Description
Reviews (0)
Marketed By:
Guardian Healthcare Services Pvt. Ltd. (✓ Brand Authorized):
12-14, 3rd Floor, Brady House, Veer Nariman Road, Fort, Mumbai-400001, India
FSSAI Lic. No. 10016011003870
hello@guardian.in, 18001036861
Manufacturer
1) Nutra Manufacturing, 1050 Woodruff Road, Greenville, SC 29607
Country of Origin: USA
2) Zeon Lifesciences Ltd., Poanta Sahib, Sirmaur HP 173025
Country of Origin: India
3) Tirupati Wellness, SurajPur, Nahan Road, Paonta Sahib, Sirmaur HP – 173001
Country of Origin: India
4) Maxcure Nutravedics Limited, 12 Sector – 6A I.I.E. Sidkul, Haridwar Uttarakhand 249403
Country of Origin: India
Description
GNC Pro Performance 100% Whey Protein is a macronutrient rich protein formula that is enriched with high content of naturally occurring amino acids that are needed by the body to perform various functions. When you're on a fitness journey, including whey protein supplements becomes an indispensable part. They prove to be a catalyst for muscle growth and protein synthesis in your body and regardless of the age or gender you can definitely find a suitable whey protein supplement for yourself.
If you're looking for a whey protein that's suitable for different fitness needs, then GNC Pro Performance 100% Whey Protein is a perfect choice. It provides high-quality protein to ensure you put in your best for intense workouts. It is an advanced formula that's gluten-free and tastes delicious. GNC proteins are known for their best price and deliver efficient results.
Choose GNC Pro Performance Whey Protein to provide your body with pure and high-quality protein in every serving. GNC whey proteins are World Anti Doping Agency (WADA) approved and Informed Choice Certified. You must know that products bearing these two logos are tested for banned substances.
Key Features:
Each scoop of GNC Pro Performance 100% Whey Protein provides 24 g of high-quality protein.
It is the perfect amalgamation of whey protein concentrate and whey protein isolate.
GNC whey protein is enriched with all 9 essential amino acids.
It is a gluten-free formula, super easy to digest, and tastes delicious.
The high-quality protein in each serving helps with muscle building and recovery.
Benefits of GNC Pro Performance Whey Protein
It supports healthy metabolism and lean muscle recovery.
It reduces fatigue, tiredness, and muscle cramps.
Is easy and quick to digest
Supports your overall wellness and performance goals.
BUY THESE ALONG, TO BOOST YOUR RESULTS!
Request a call back from our Sports Nutritionist to guide you!
ALL NEW FASHION BRANDS ITEMS UP TO 70% OFF