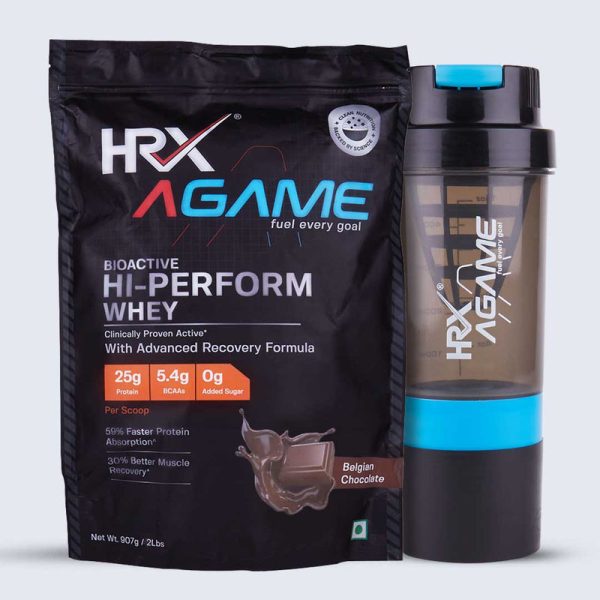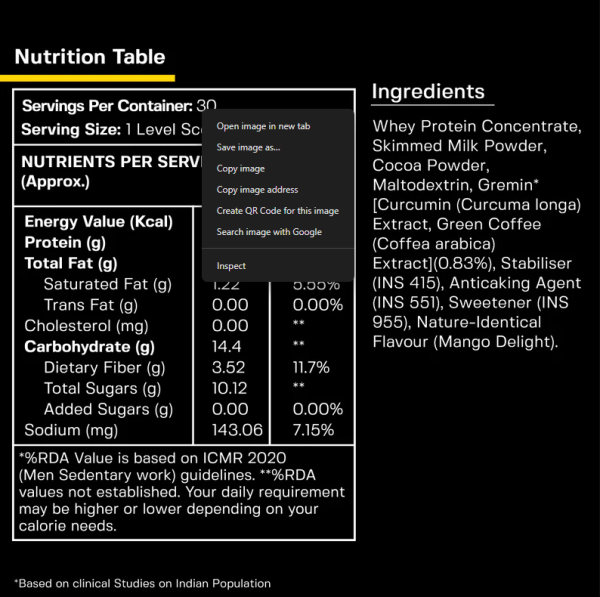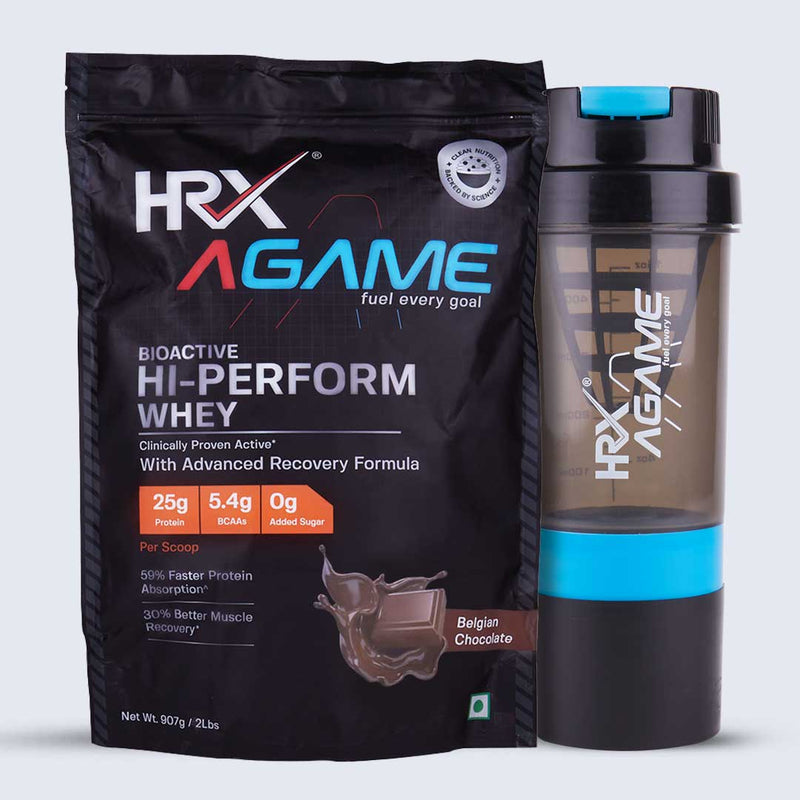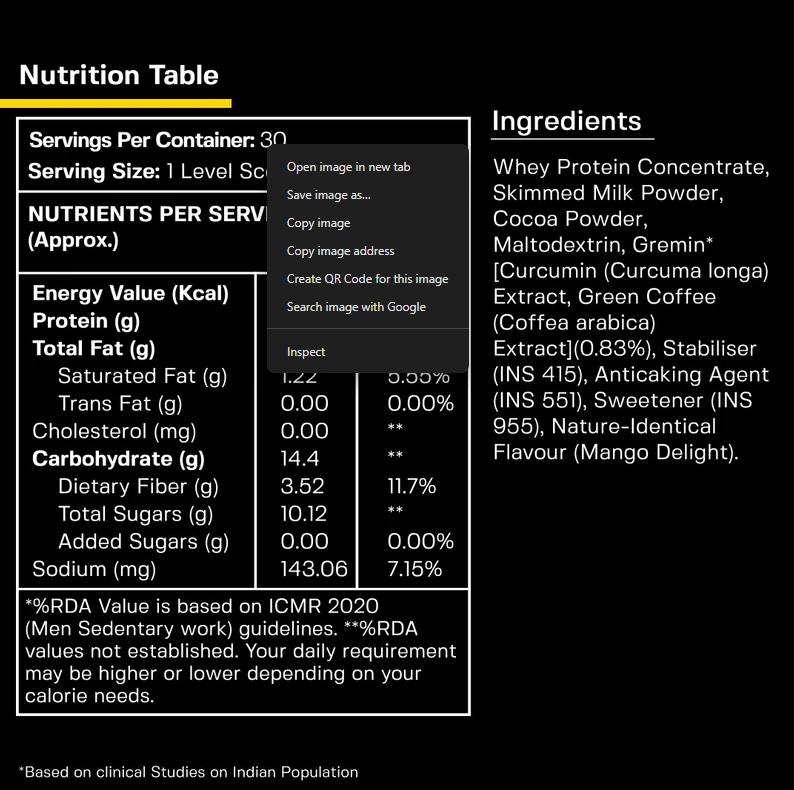 HRX Game Bioactive Hi-Perform Whey 1Kg
Advcance Recovery Formula
Better Absorption
Better Muscle Recovery

Expiry- 25/01/2024
Marketed & Manufacturer
Description
Reviews (0)
Marketed By: Zywie Ventures Pvt Ltd 5,
Dashrath Singh Estate, Caves Road,
Jogeshwari (E), Mumbai- 400060,
Maharashtra, India.
Manufactured By: A.Saipro Biotech Pvt Ltd
Sr. No.558/1a, Plot No.q, Tal-Mulshi,
FSSAI Lic No: 11517036000091
Description
Fitness enthusiasts and active individuals like joggers, runners and lifters often face common challenges like muscle damage, injuries, muscle pain and stiffness. Which is why consuming the right protein during intense workouts is vital to support the process of muscle recovery, to enable muscles to rebuild stronger than before.
HRX A Game Bioactive Hi-Perform Whey is specially designed to support the protein requirement and faster muscle recovery of individuals who exercise daily. It provides 25g Protein and 5.4g BCAAs- one of the highest nutrition profiles in the market.
Each serving of Bioactive Hi-Perform Whey also contains clinically proven and scientifically studied actives that help with 30% Better Muscle Recovery and 59% Faster Protein Absorption, and prevent any digestion issues that might be faced due to high-protein intake.
Bioactive Hi-Perform Whey helps induce a significant rise in muscle mass, increases muscle strength and power, provides strongly improved muscle recovery, and allows for faster protein absorption in the body.
30% Better Muscle Recovery: HRX A Game Bioactive Hi-Perform Whey improves your muscle recovery by 30% to allow your muscles to rebuild stronger than before post intense workouts or any injuries during workouts. It repairs important hormones that get damaged and creates muscle fibres that support growth in the body. Amino acids derived from this protein help to repair and maintain muscle tissues that speeds up post-workout recovery.
Better Muscle Strength and Growth: HRX AGame Bioactive Hi-Perform Whey, improves muscle mass and increases muscular strength and power. To maintain or increase muscle mass, new proteins need to be produced equally to their breakdown, which this product ensures.
59% Faster Protein Absorption: HRX AGame Bioactive Hi-Perform Whey contains proprietary active MDZenProTM , which leads to 59% faster protein digestibility in the body. Faster digestibility of protein helps you faster achieve your desired muscle strength and performance.
Clean, Backed By Science: This powder is 100% clean i.e without any harmful chemicals making it safe for long term consumption.
How To Use: Consume 1 Level Scoop daily, in 200 ml water, Shake well or use a blender to mix. Enjoy it!
BUY THESE ALONG, TO BOOST YOUR RESULTS!
Request a call back from our Sports Nutritionist to guide you!
ALL NEW FASHION BRANDS ITEMS UP TO 70% OFF