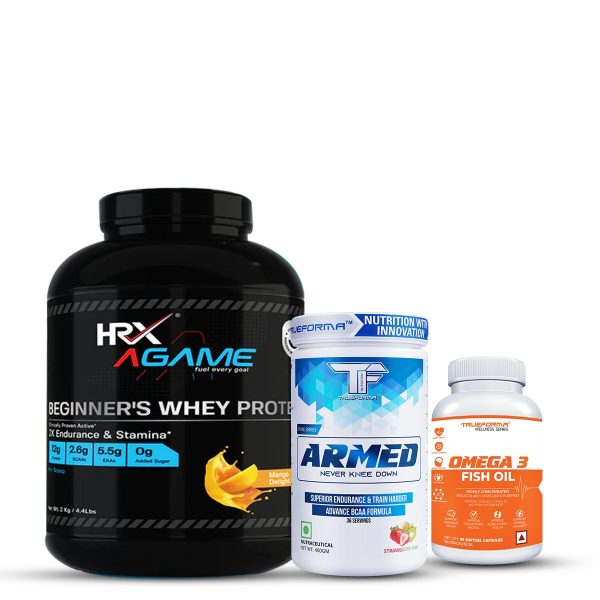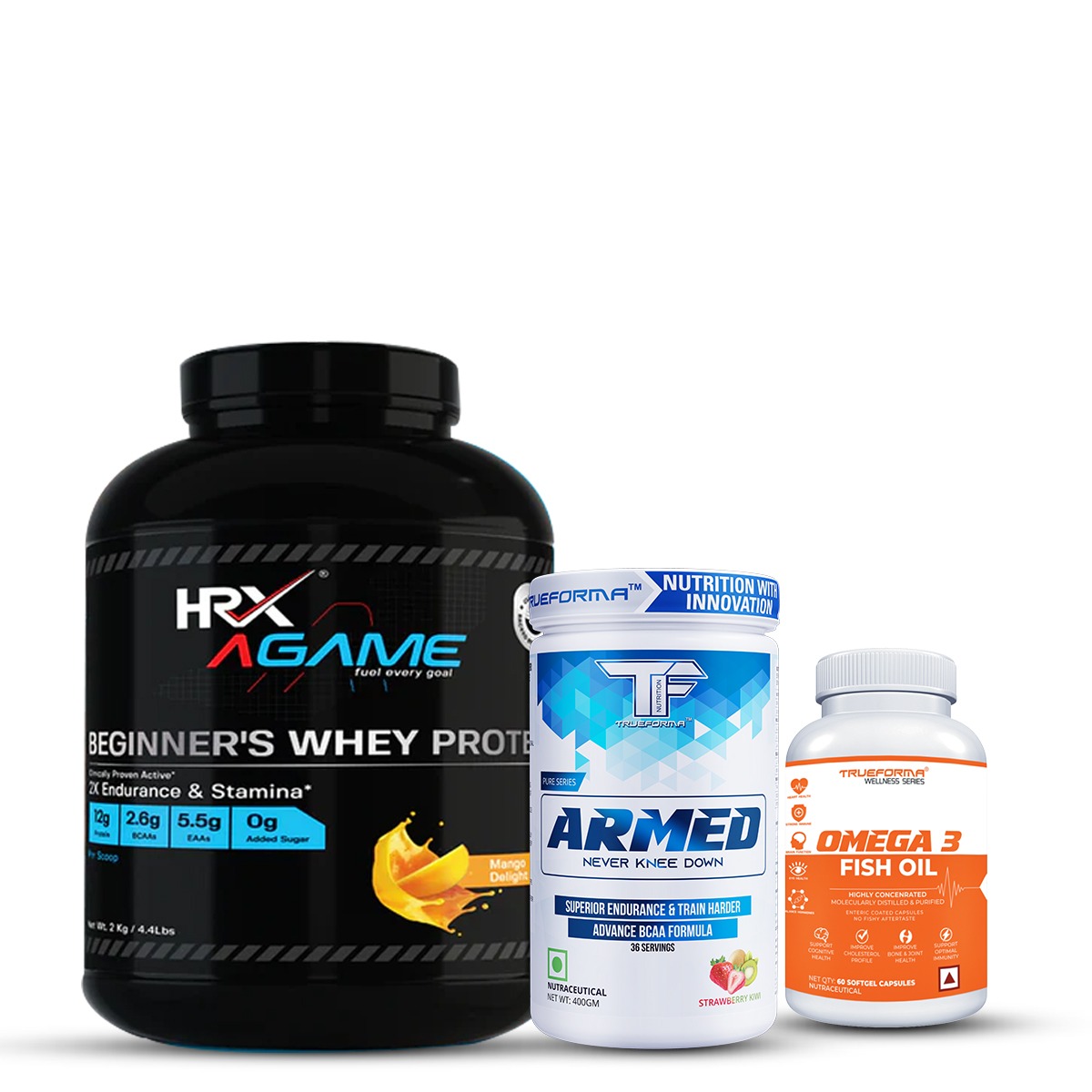 Hrx Whey + Tf Armed Bcaa + Tf Omega
Lean muscle
Stamina
Strength
Size
Expiries- 
Hrx Whey- 04/02/2024
Fish oil- 10/2023
Armed- 10/2023
Note-  This Combo Is Non Refundable & Non-Exchangeable.
Description
For More Product Details On Trueforma Omega-3 Fish Oil Follow Below Link:
https://tfnhealth.com/product/trueforma-omega-3-fish-oil/
Hrx Beginner's Whey Protein 2 Kg (66 Servings), 2x endaurance & stamina
12g protein Per Serving, 2.6 g Bcaas, 5.5g EAAs, 0 Added Sugar.
Trueforma Armed Bcaa , 36-38 Servings , Advance formula Of Bcaa Which Contains Beta Alanine, Citrulline, Taurine & Electrolytes Blend.
BUY THESE ALONG, TO BOOST YOUR RESULTS!
Request a call back from our Sports Nutritionist to guide you!
ALL NEW FASHION BRANDS ITEMS UP TO 70% OFF