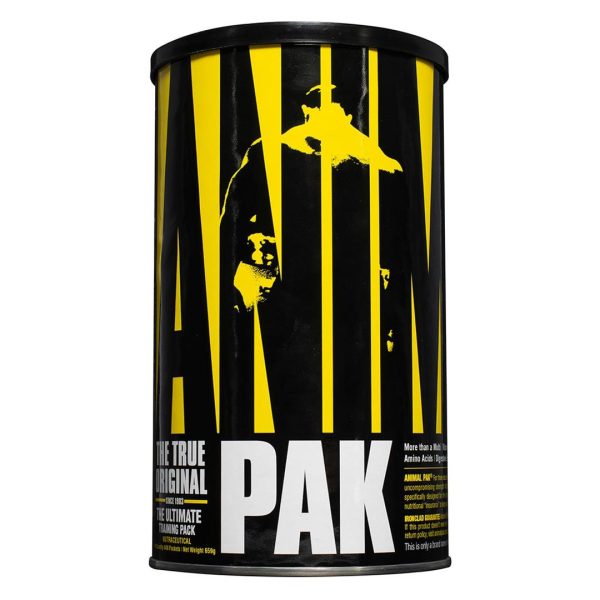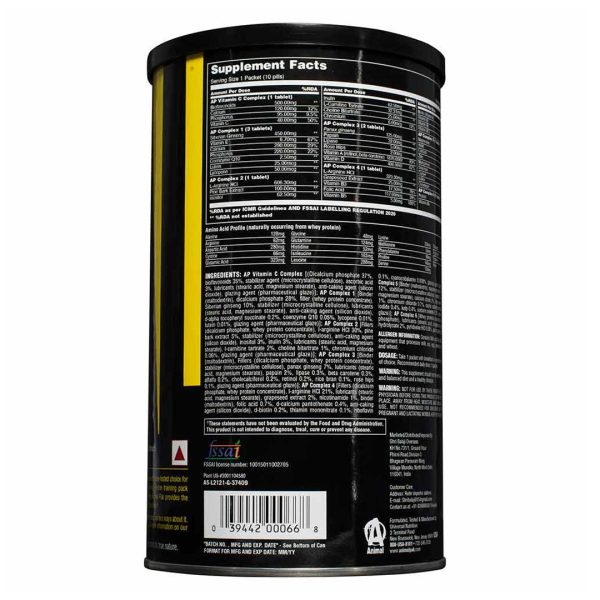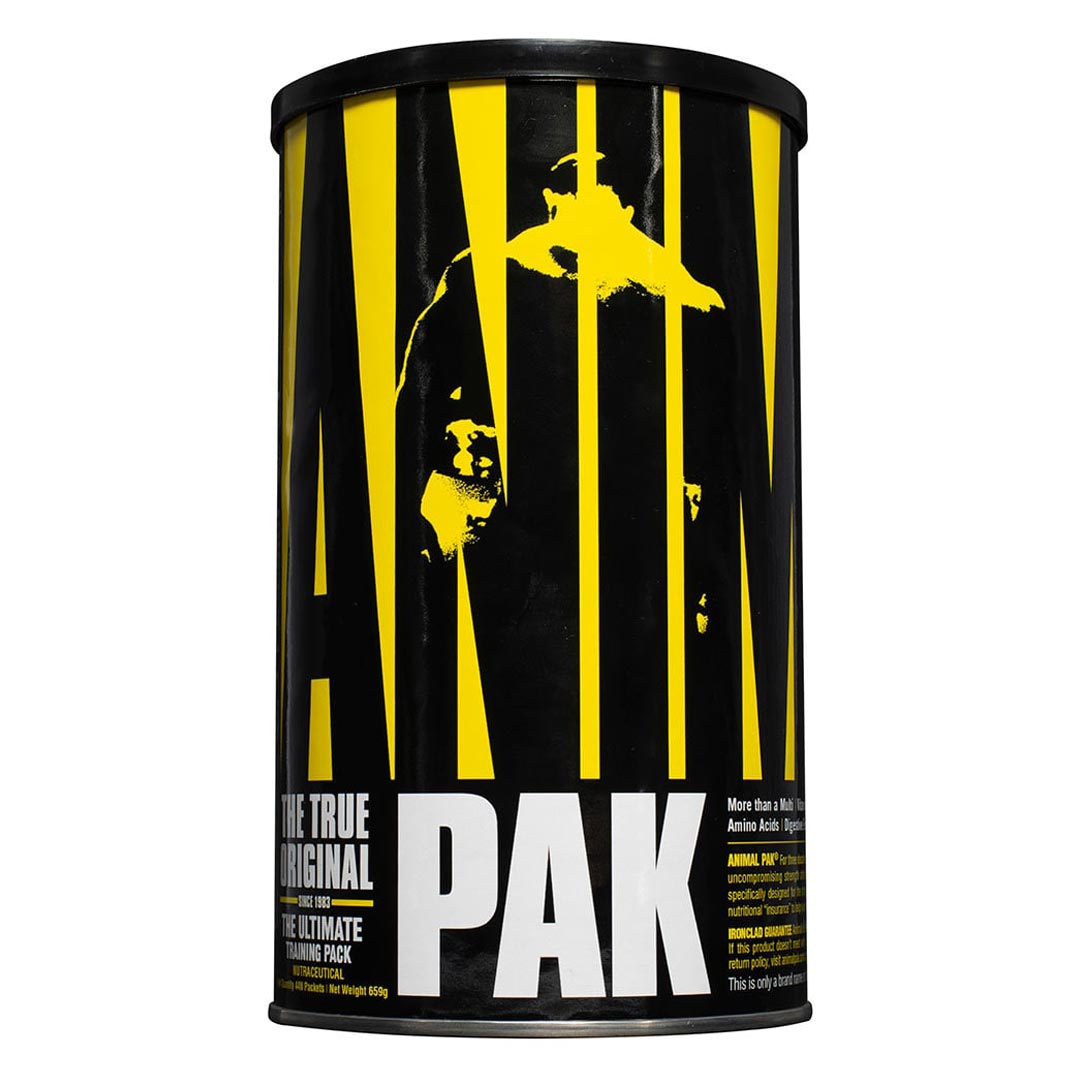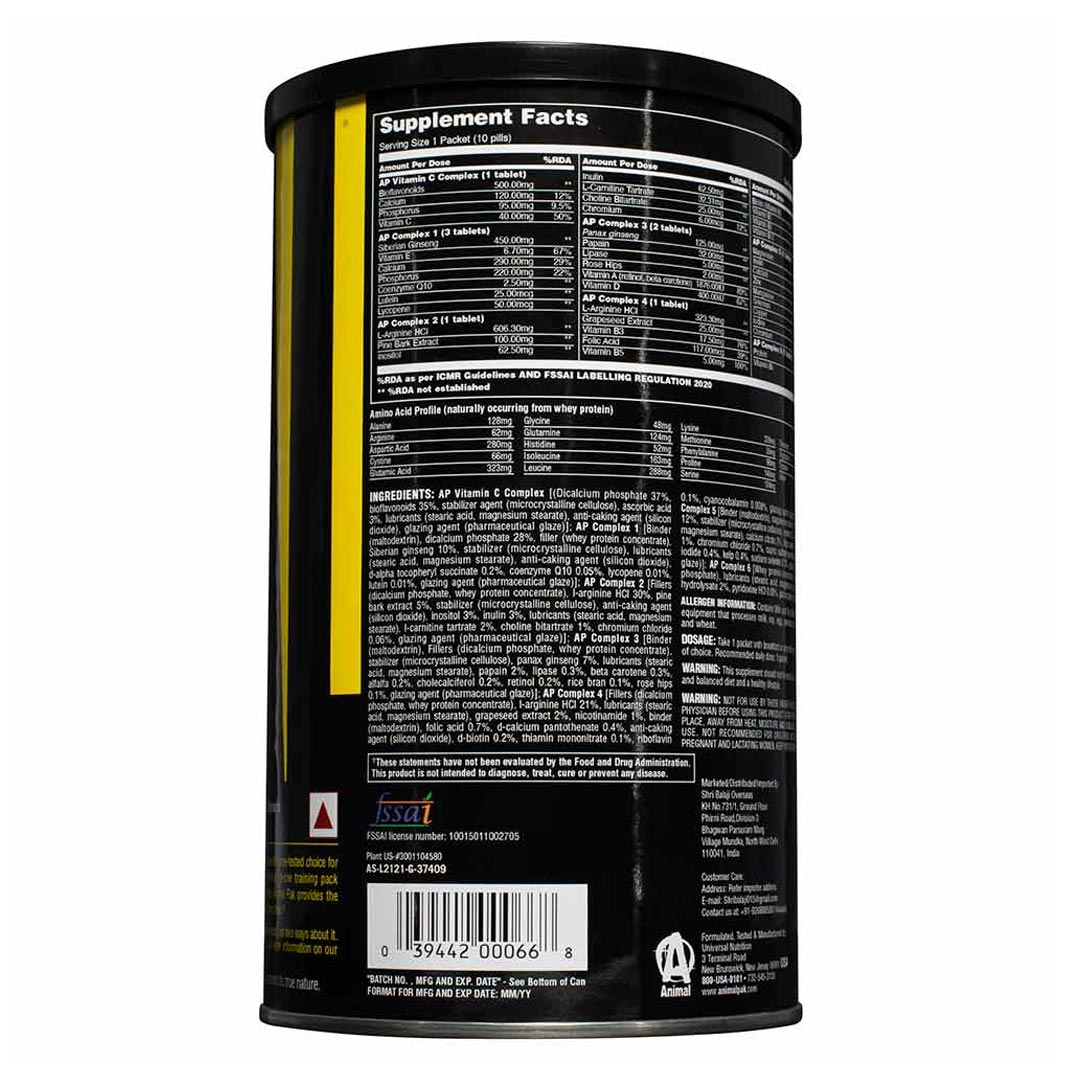 Universal Nutrition Animal Pak
Antioxidants
Amino Acids
Digestive Enzymes
Performance Complex
Energy
Immune Support
Importer
Description
Reviews (0)
Importer
Shri Balaji Overseas (✓ Brand Authorized):
Khasra no 731/1 div iii phirani road mundka Delhi 110041, India
FSSAI Lic. No. 10015011002705
Shribalaji015@gmail.com; 9268885807
Manufacturer
Universal Nutrition, New Brunswick NJ 08901
Country of Origin: USA
Description
Animal Pak® For three decades and counting, Animal Pak has been the time-tested choice for uncompromising strength athletes all over the world. A complete all-in-one training pack specifically designed for the strongest lifters and toughest athletes, Animal Pak provides the nutritional "insurance" to help you get through every set, every rep, every time.
Suggested use
Take 1 to 2 scoops with 6-12 oz of your beverage of choice with breakfast or any other meal. For those who compete or are training with higher intensity, two scoops are suggested.
Warnings
This product is not for anyone under the age of 18. This is a potent bodybuilding supplement. Do not take this if you have or are at risk for any medical condition or disease. Please consult with a physician before using this product, especially if you are using and prescription drug, over-the counter medication, or supplements. Immediately discontinue use if any side effects occur.
Keep out of reach of children. Athletes should consult with their sanctioning authority before use. Do not exceed recommended dose. Store product in a cool, dry place, away from heat, moisture and sunlight.
BUY THESE ALONG, TO BOOST YOUR RESULTS!
Request a call back from our Sports Nutritionist to guide you!
ALL NEW FASHION BRANDS ITEMS UP TO 70% OFF