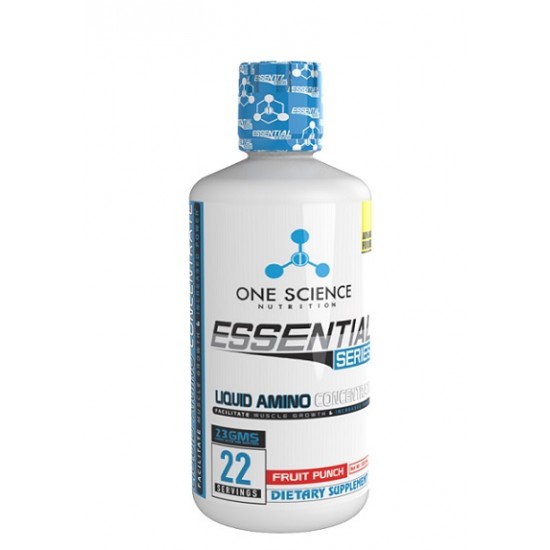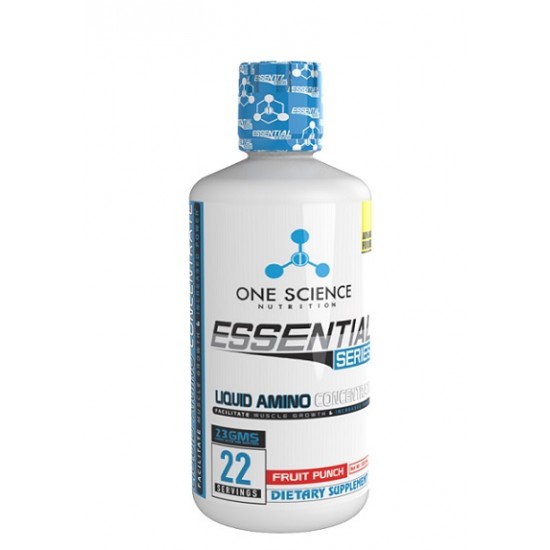 One Science Essential Series Liquid Amino Concentrate 1000 ml
Clinically Dosed Essential Amino Acids Blend
Nitric Oxide Blend
Non-StimulantBlend
Fat Oxidation Blend
Muscle Insulin Senstivity Blend
Expiry 10/2023
Importer
Muscle House India (Brand Authorized):
10168 first floor main gurudwara road karol bagh, Delhi 110005, India
FSSAI Lic. No. 10016011003643
info@musclehouseindia.com, (011) 45960935
Manufacturer
Scitec Ltd. 2120 Dunakeszi, Csorse arok Koz 2
Country of Origin: Hungary, EU
Description
Muscle Protein Synthesis – But No Actual Muscle Can Be Built Unless All the EAAs Are Present.
AMINO supplementation increases muscle protein synthesis. For example, a study done with young men in their 20s found that supplementing with 5.6g of BCAA post resistance training elevated muscle protein synthesis by an incredible 22% [1].
What these studies don't tell you is that no actual muscle can be built unless all the essential amino acids are present. In order to capitalize on the increased muscle protein synthesis BCAAs provide, you must take the BCAAs with EAA. It contains BCAAs to signal muscle protein synthesis, plus all the EAAs so muscle tissue can actually be built.
Directions: As a dietary supplements, Take 4 Table spoons (45 Ml) With Meals Morning Or Evening or Before High Intensity Workout.
Warning: Do not exceed recommended dosage. Pregnant or nursing women, children under 18 and individuals with known medical conditions should consult a doctor before taking this or any dietary supplement. Keep out of reach of children and don't use if safety seal is damaged or missing. Store in a cool, dry place.
BUY THESE ALONG, TO BOOST YOUR RESULTS!
Request a call back from our Sports Nutritionist to guide you!
ALL NEW FASHION BRANDS ITEMS UP TO 70% OFF