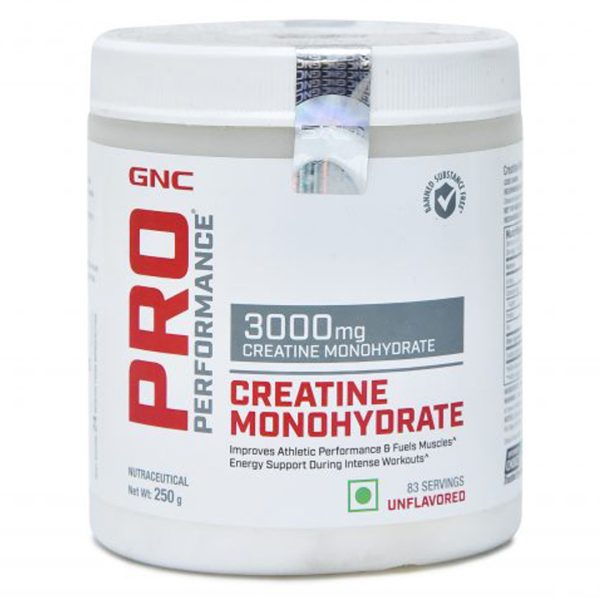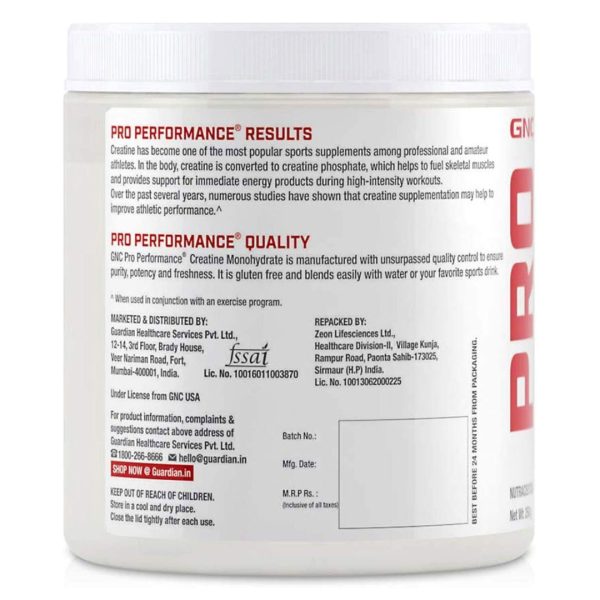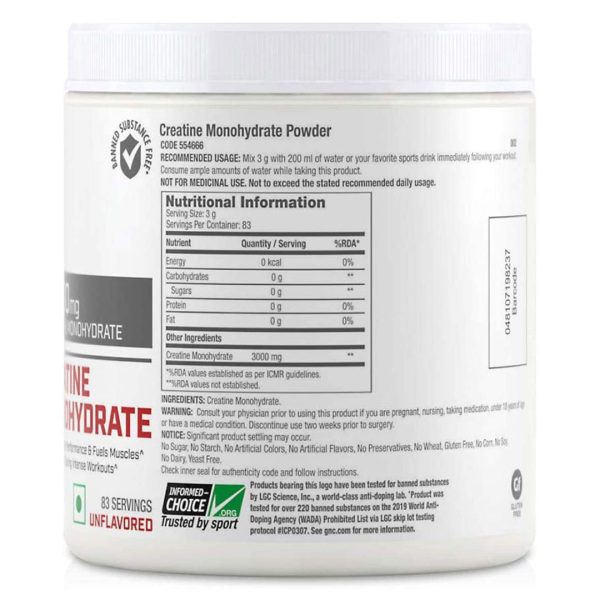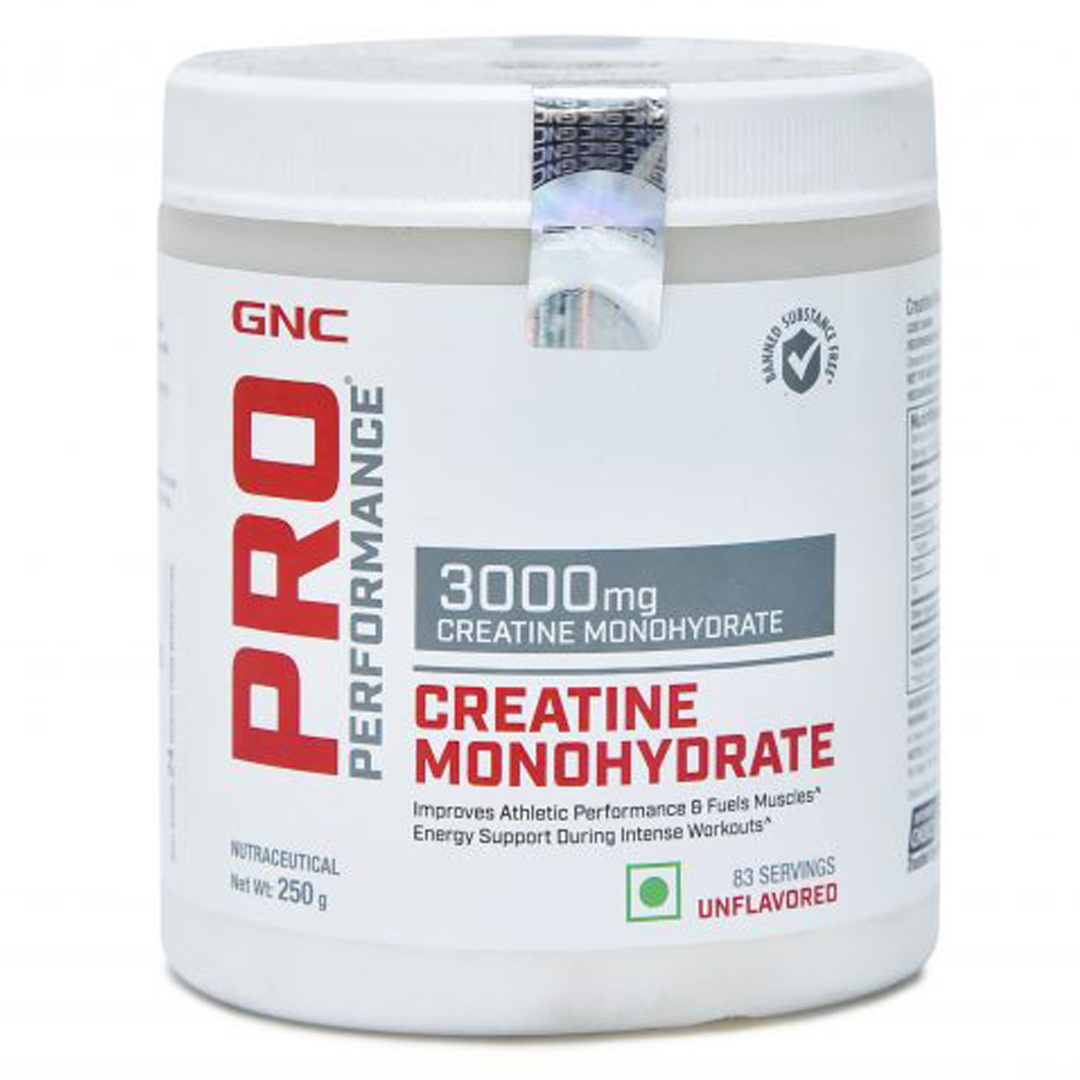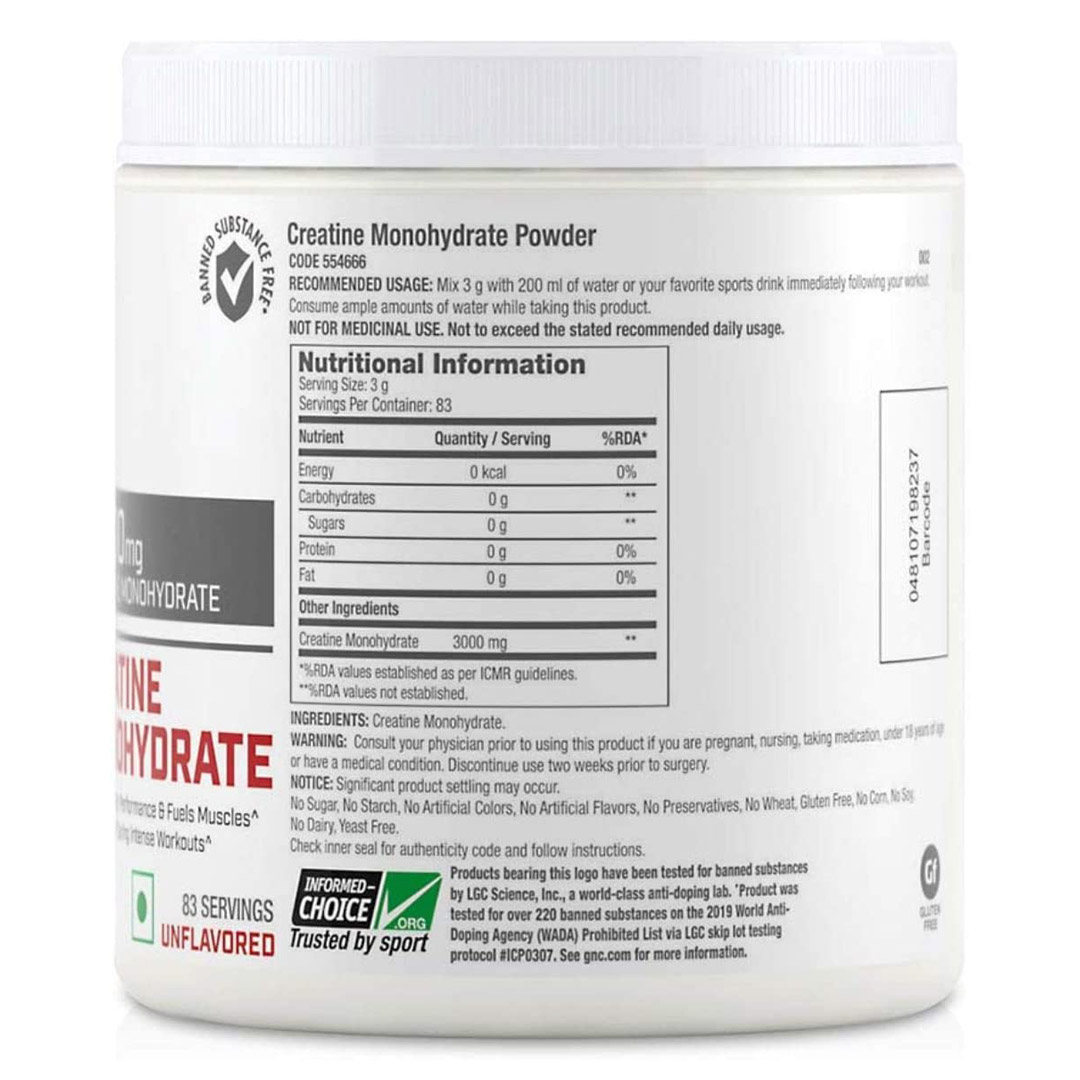 GNC Pro Performance Creatine Monohydrate 3000 mg Supplement – 250 g
Helps Increase Muscle Size & Fullness

Helps Increase Protein Synthesis

Helps promote cellular hydration

Helps Increase Explosive Strength

Helps improve athletic performance
Expiry- Sep/2024
Marketed & Manufacturer
Description
Reviews (0)
Marketed By:
Guardian Healthcare Services Pvt. Ltd. (✓ Brand Authorized):
12-14, 3rd Floor, Brady House, Veer Nariman Road, Fort, Mumbai-400001, India
FSSAI Lic. No. 10016011003870
hello@guardian.in, 18001036861
Manufacturer
1) Nutra Manufacturing, 1050 Woodruff Road, Greenville, SC 29607
Country of Origin: USA
2) Zeon Lifesciences Ltd., Poanta Sahib, Sirmaur HP 173025
Country of Origin: India
3) Tirupati Wellness, SurajPur, Nahan Road, Paonta Sahib, Sirmaur HP – 173001
Country of Origin: India
4) Maxcure Nutravedics Limited, 12 Sector – 6A I.I.E. Sidkul, Haridwar Uttarakhand 249403
Country of Origin: India
Description
DESCRIPTION:
If you are looking for a pre-workout supplement that'll help you power through your intense workouts and provide various benefits, then do check out GNC Pro Performance Creatine Monohydrate. It is a common misconception that creatine is only used for bulking. But that isn't true. GNC Pro Performance Creatine Monohydrate is used for muscular energy which supports power, stamina, and performance. You can use it in conjugation with extra calories and optimal resistance training to build muscles.
KEY FEATURES:
Each serving of GNC Pro Performance Creatine Monohydrate delivers 3 g of creatine monohydrate. GNC Creatine supplement improves athletic performance, builds strength, and enhances stamina, Can be used as pre-workout drink or post workout supplement.
USAGE:
Mix 3g creatine monohydrate with 200ml of water. Creatine supplements may cause dehydration, therefore keep in mind to drink plenty of water along with it.
BUY THESE ALONG, TO BOOST YOUR RESULTS!
Request a call back from our Sports Nutritionist to guide you!
ALL NEW FASHION BRANDS ITEMS UP TO 70% OFF