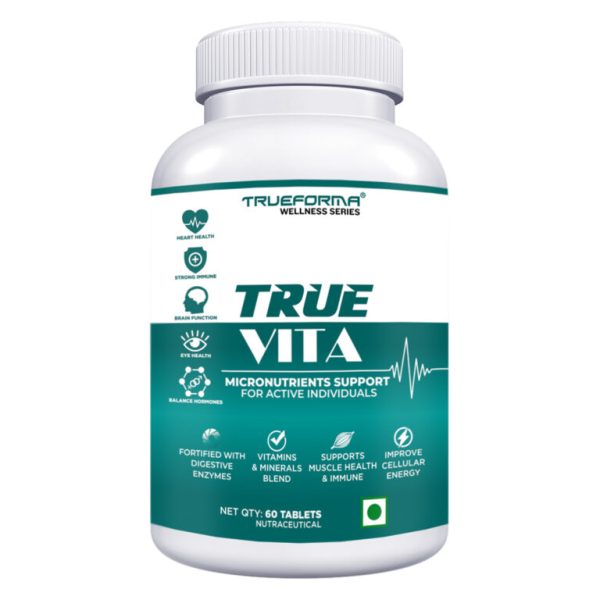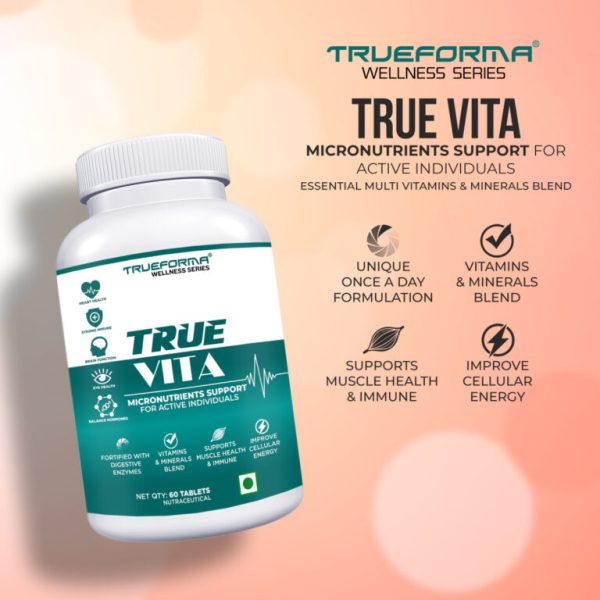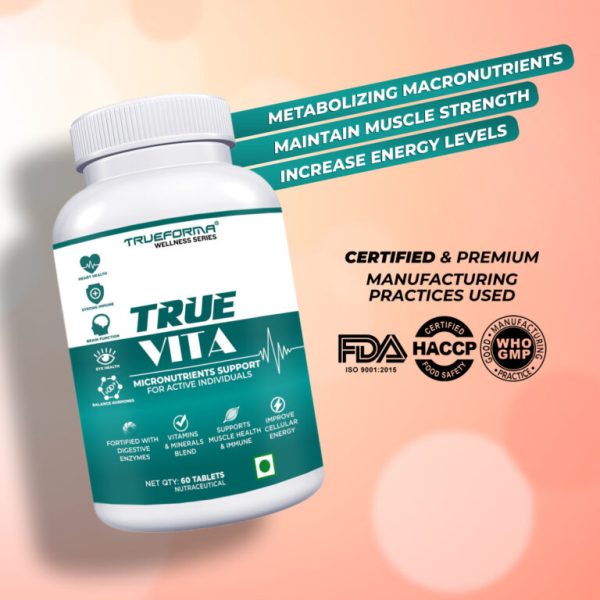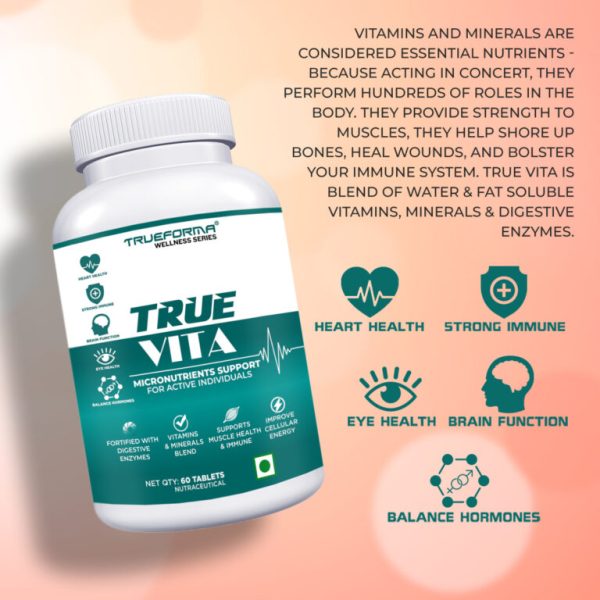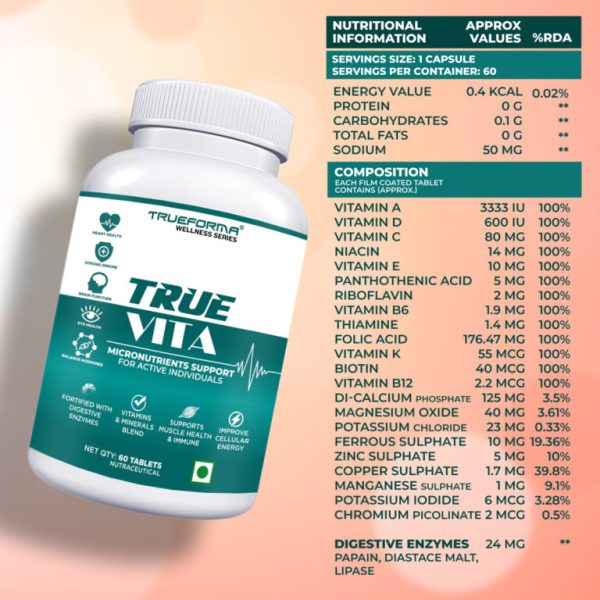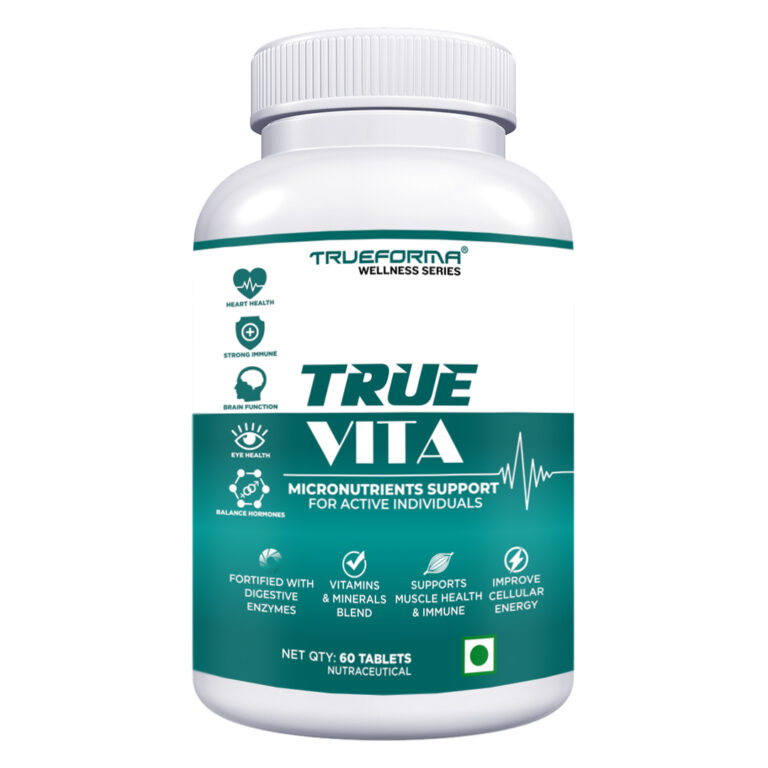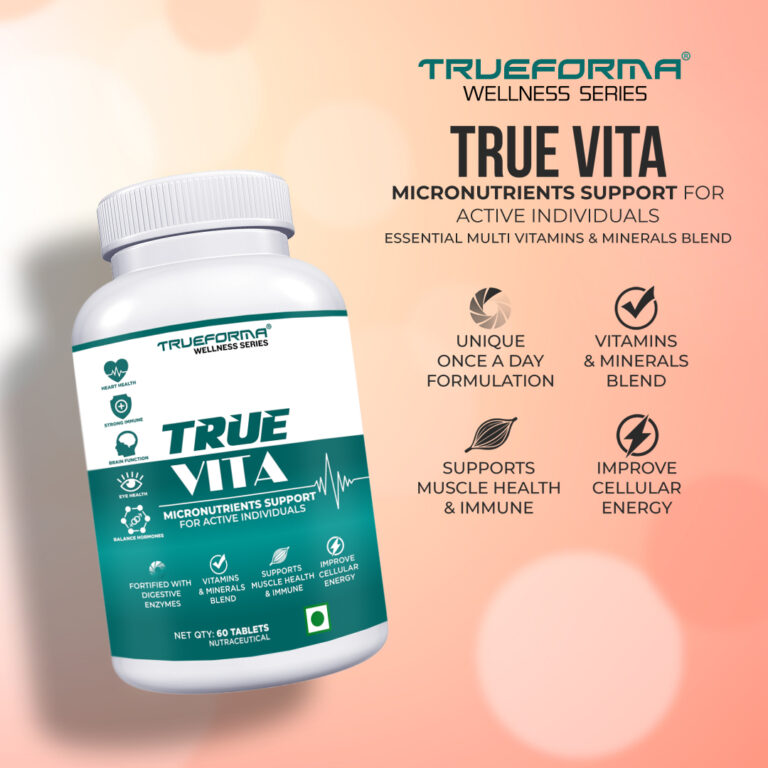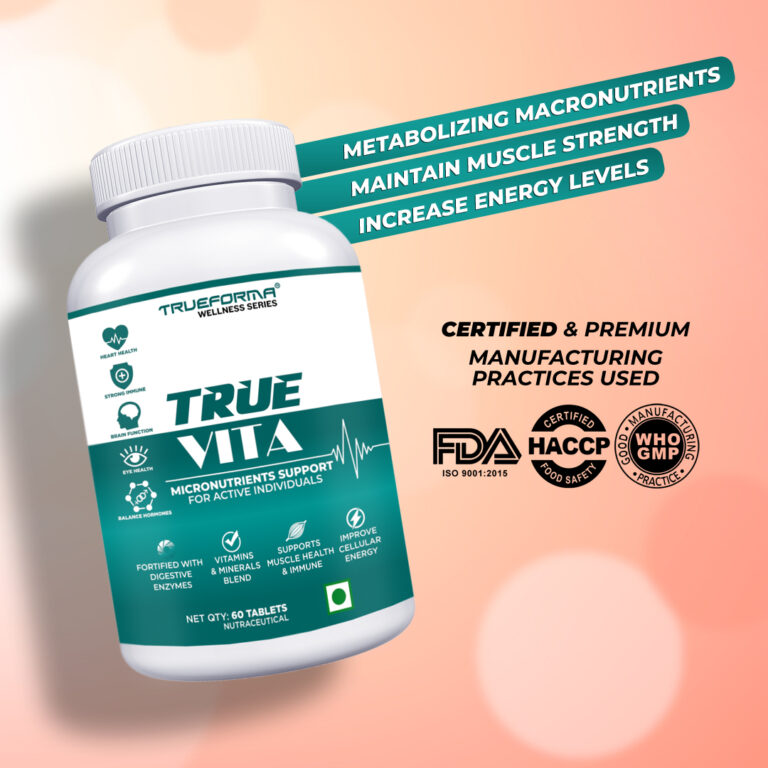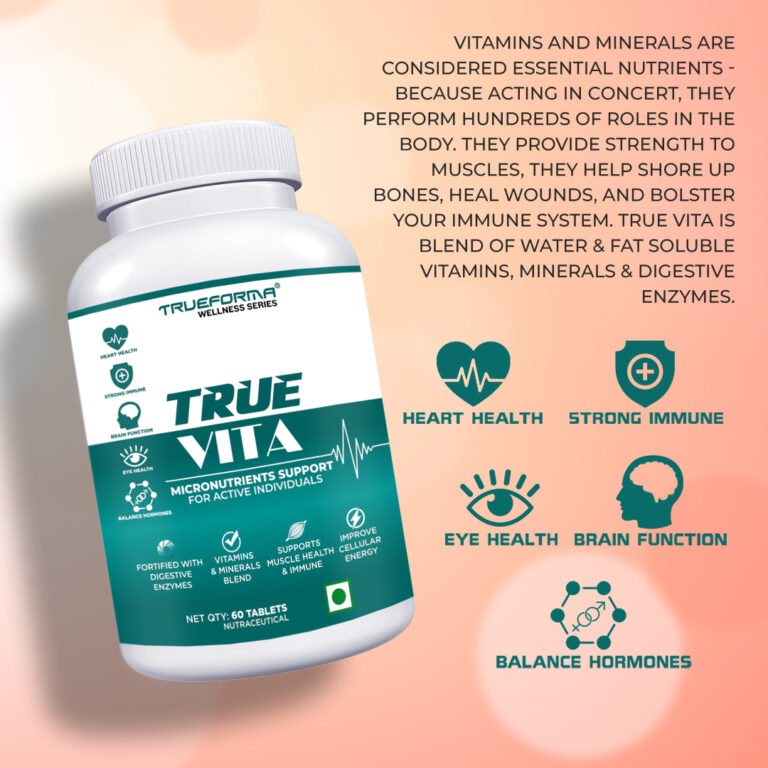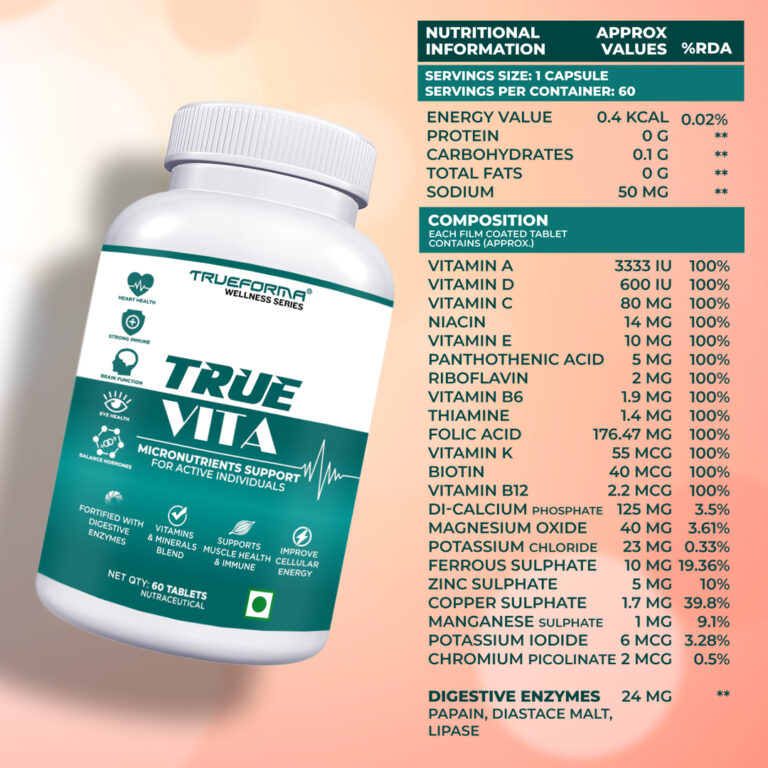 Trueforma® True Vita Multivitamin
Trueforma® True Vita – Micronutrient Support for Active Individuals. Essential Multivitamin, Minerals & Enzyme Blend.
Unique Once-a-Day Formulation
Vitamins & Minerals Blend
Supports Muscle Health & Immune
Improve Cellular Energy
60 Tablets Serving
Manufacturer
Description
Reviews (0)
Marketed & Distributed In India:
Forever Nutrition (Brand Authorized):
Punjab 141001
Country of Origin: India
FSSAI Lic. No. 12121441000475
Manufacturer:
Nutricore Biosciences Pvt. Ltd.
No. 18, Kohinoor, Varachha Road,
Surat, Gujarat, India
Fssai Lic. No. 10715031000061
Description
Vitamins and minerals are considered essential nutrients – because acting in concert, they perform hundreds of roles in the body. They provide strength to muscles, help shore up bones, heal wounds, and bolster your immune system. Trueforma® True Vita is a blend of water & fat-soluble vitamins, along with added digestive enzymes.
They also convert food into energy and repair cellular damage. But trying to keep the diet on track with all these vitamins and minerals can be confusing. So one tablet of Trueforma® True Vita provides you 100% of the daily requirement of the most important vitamins & minerals. Keeping you active, protective & healthy!
BUY THESE ALONG, TO BOOST YOUR RESULTS!
Request a call back from our Sports Nutritionist to guide you!
ALL NEW FASHION BRANDS ITEMS UP TO 70% OFF