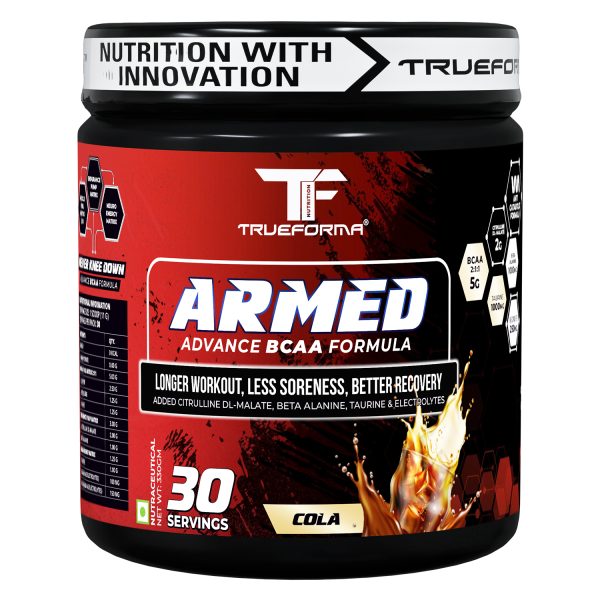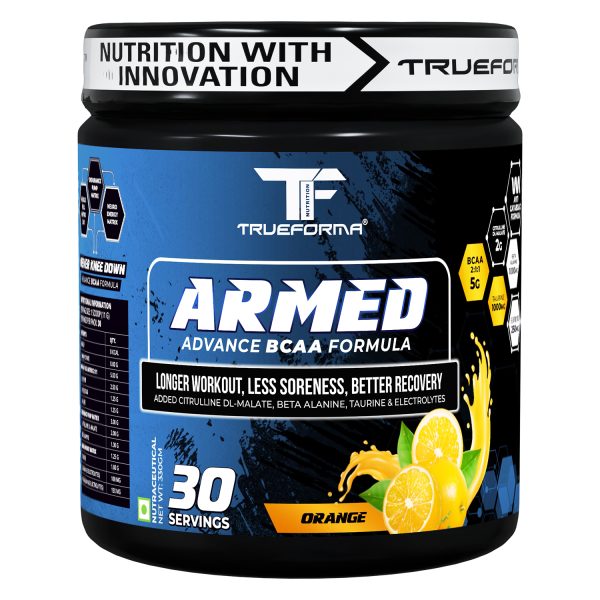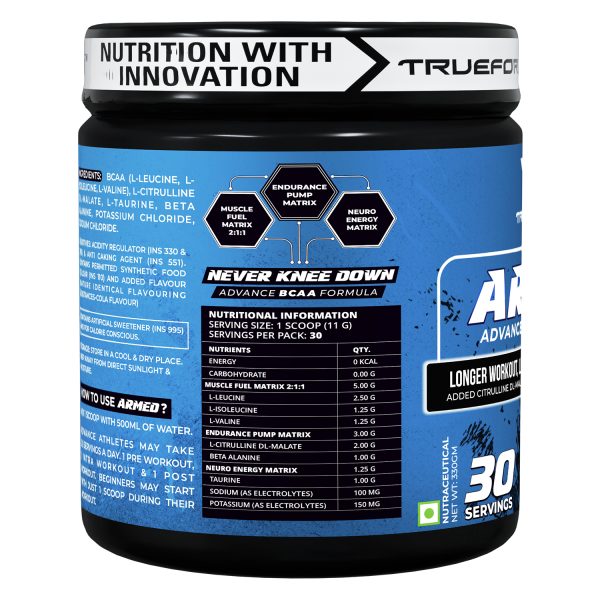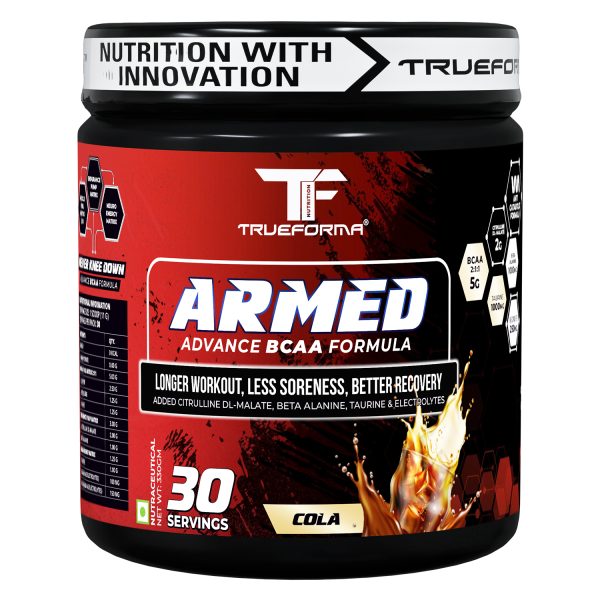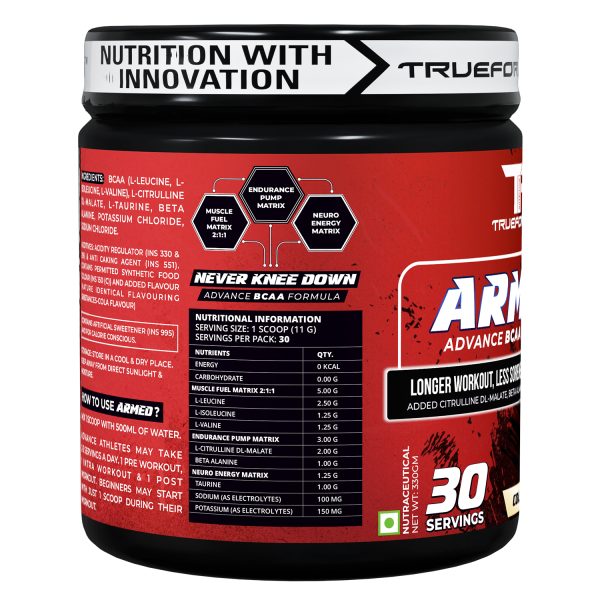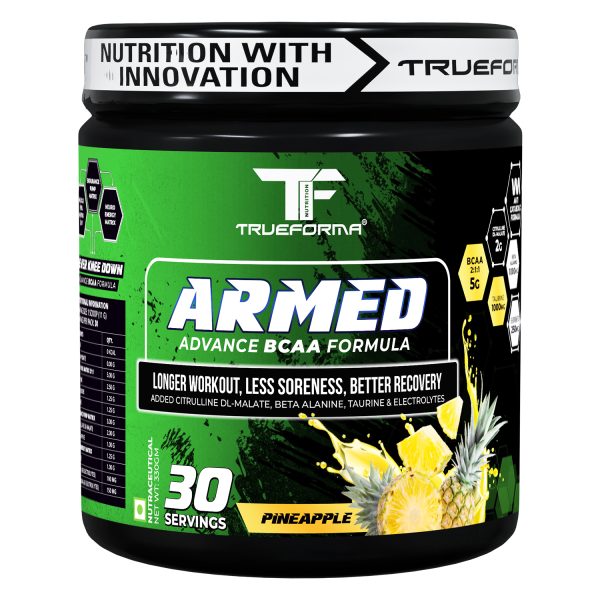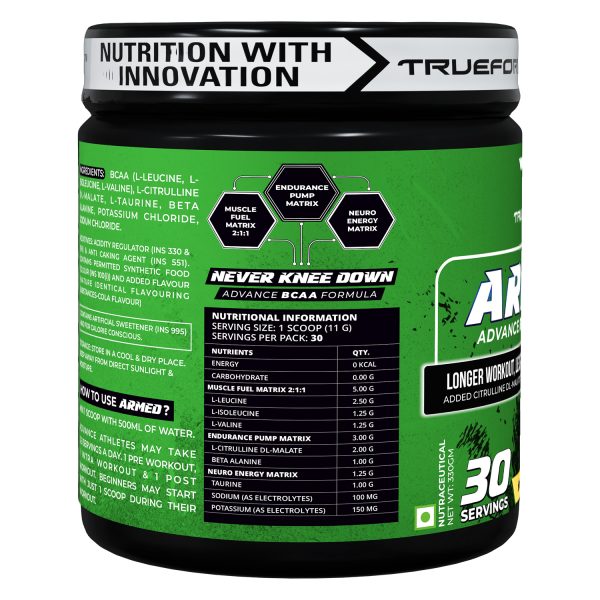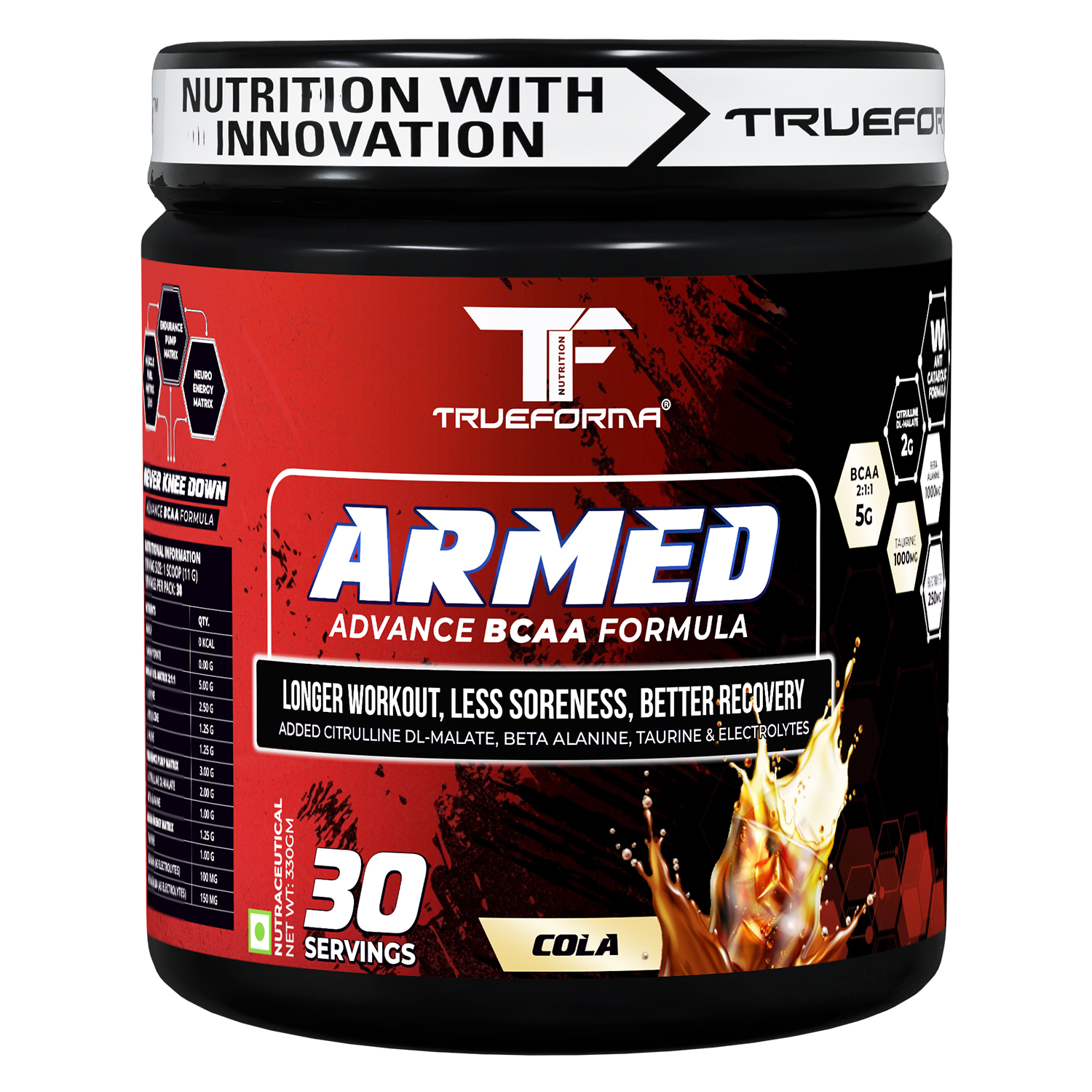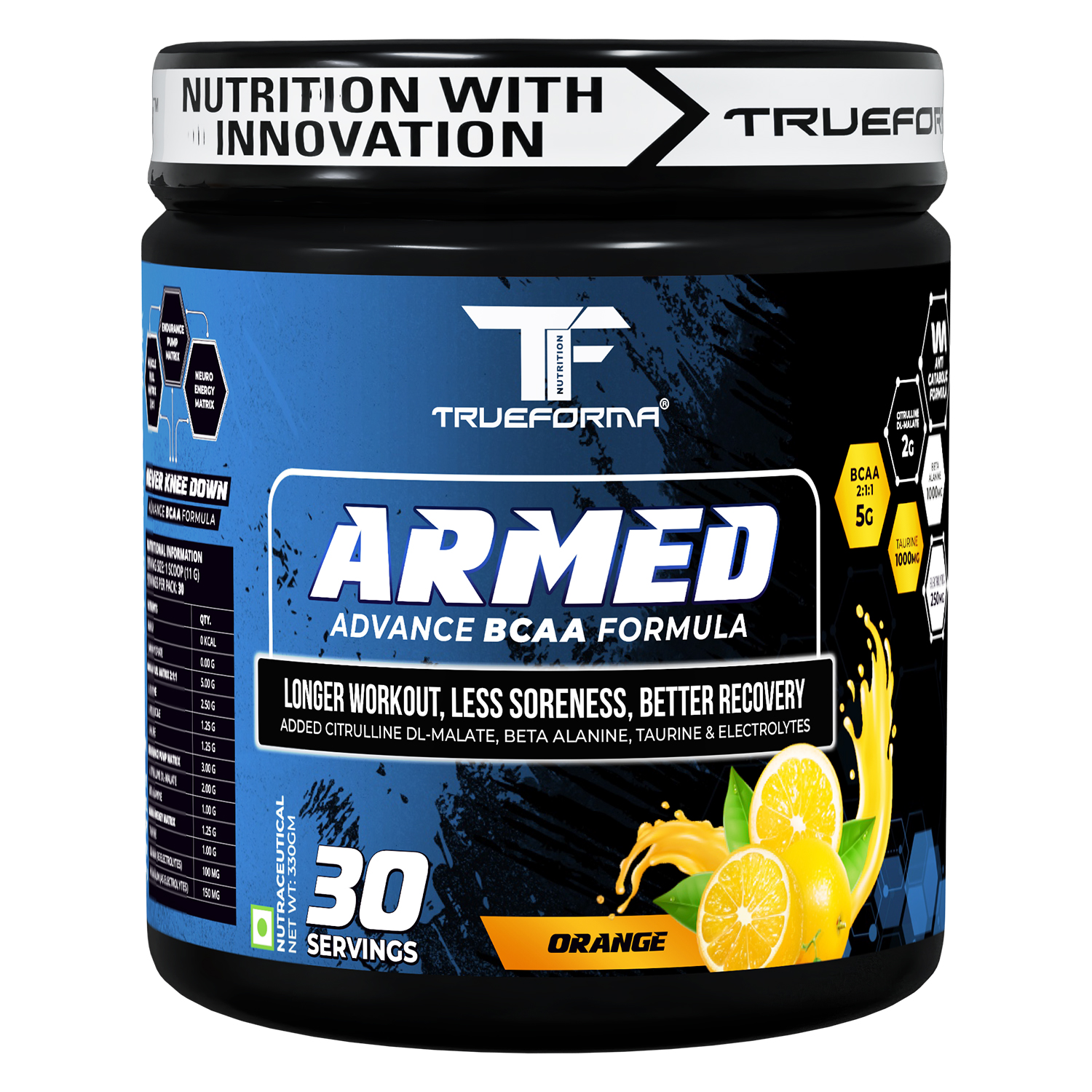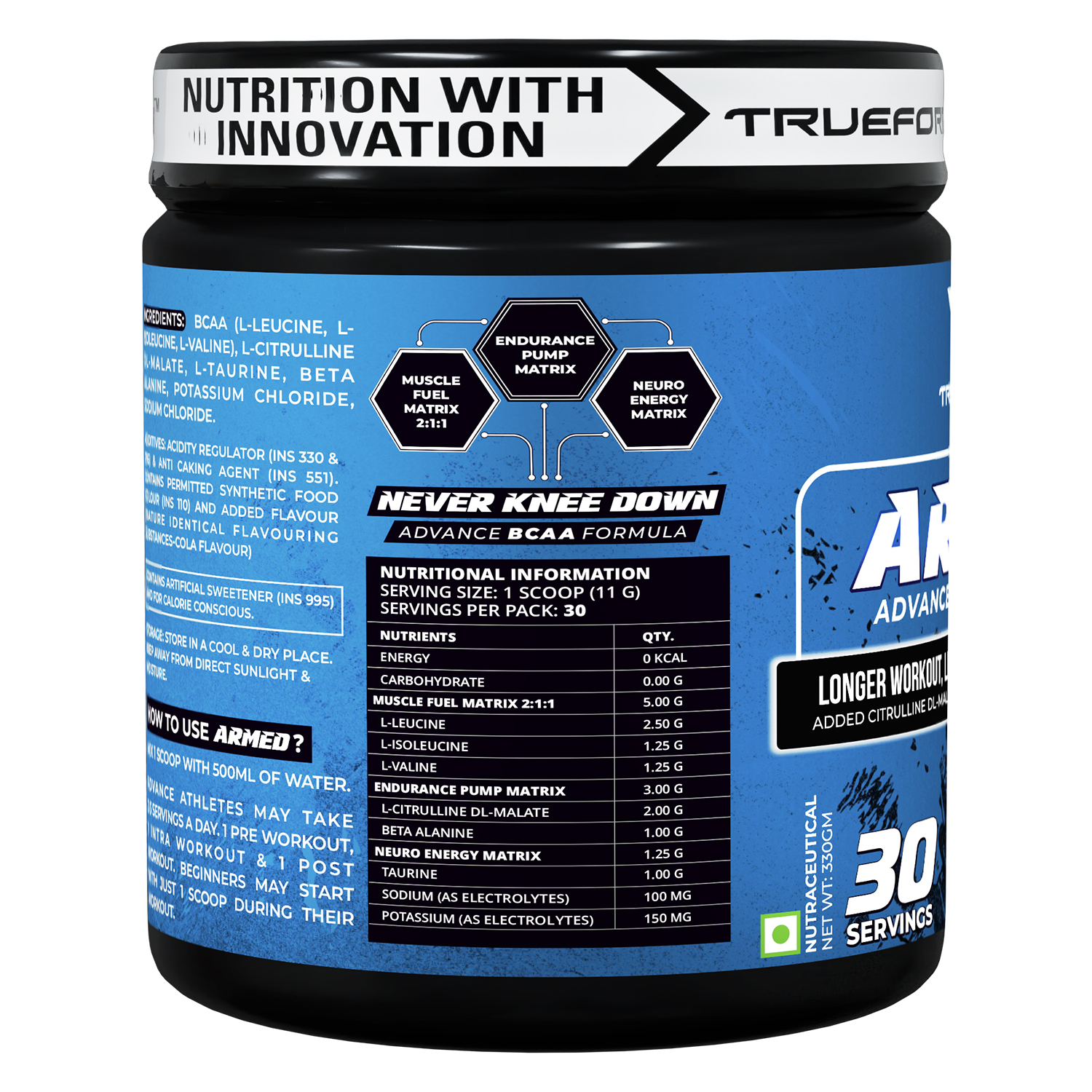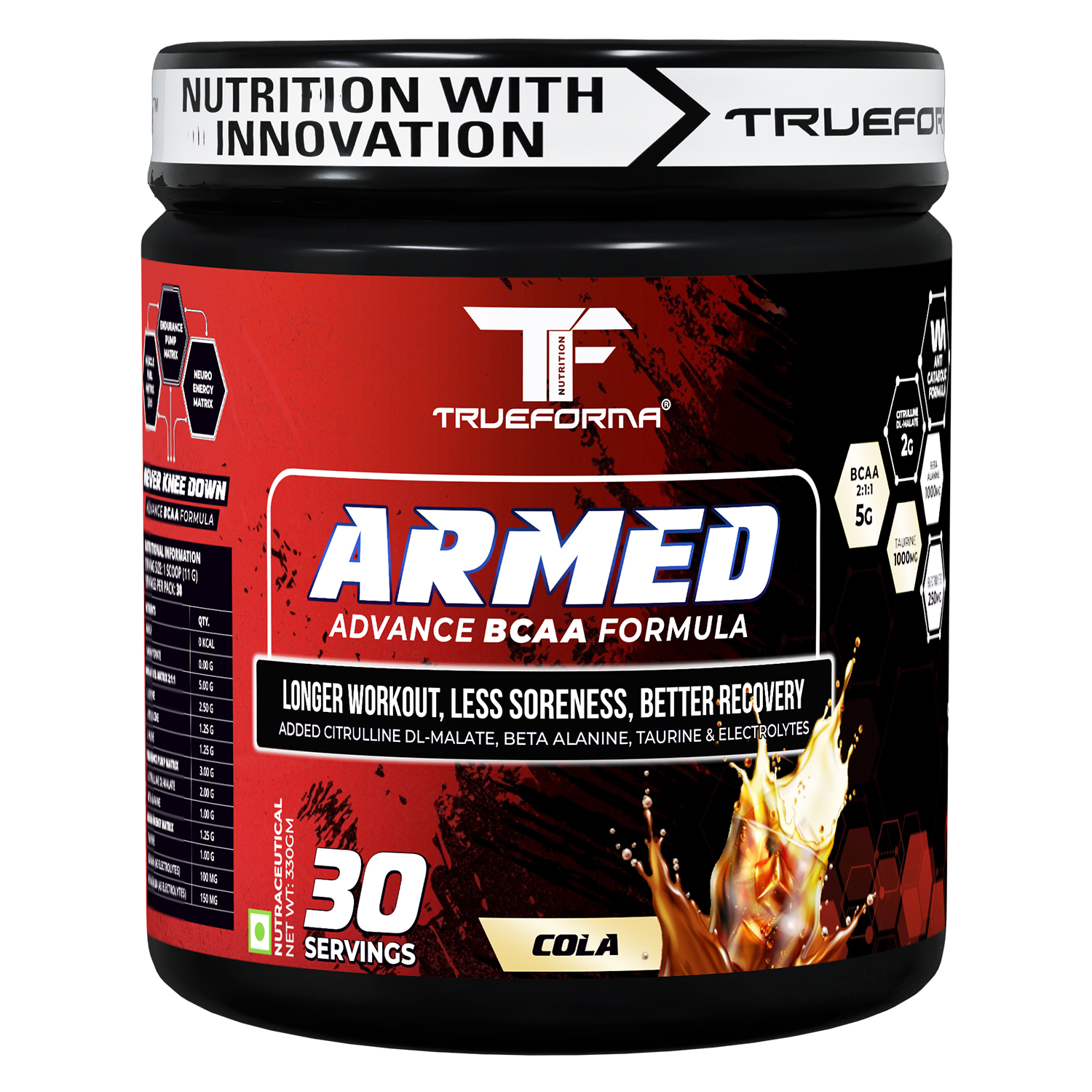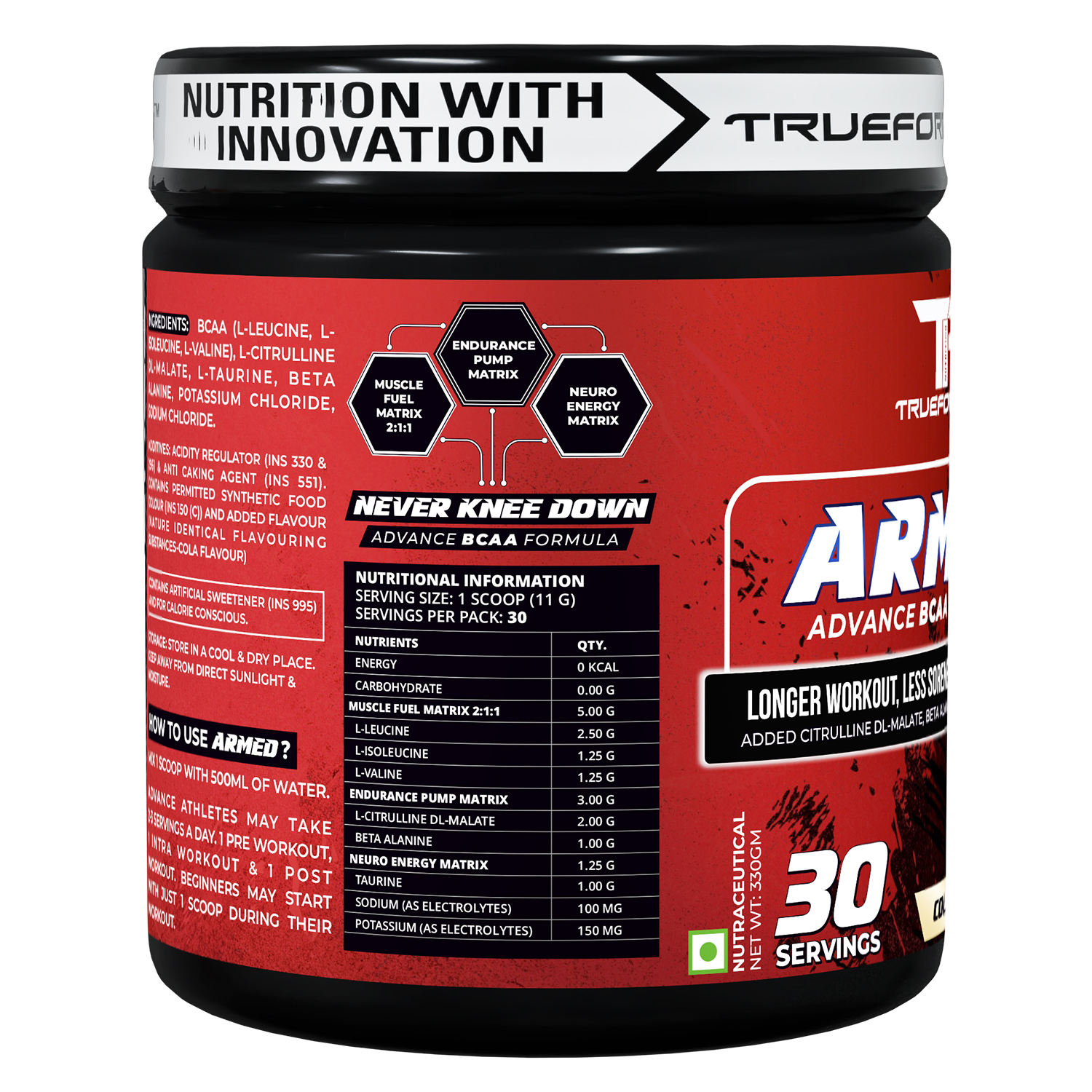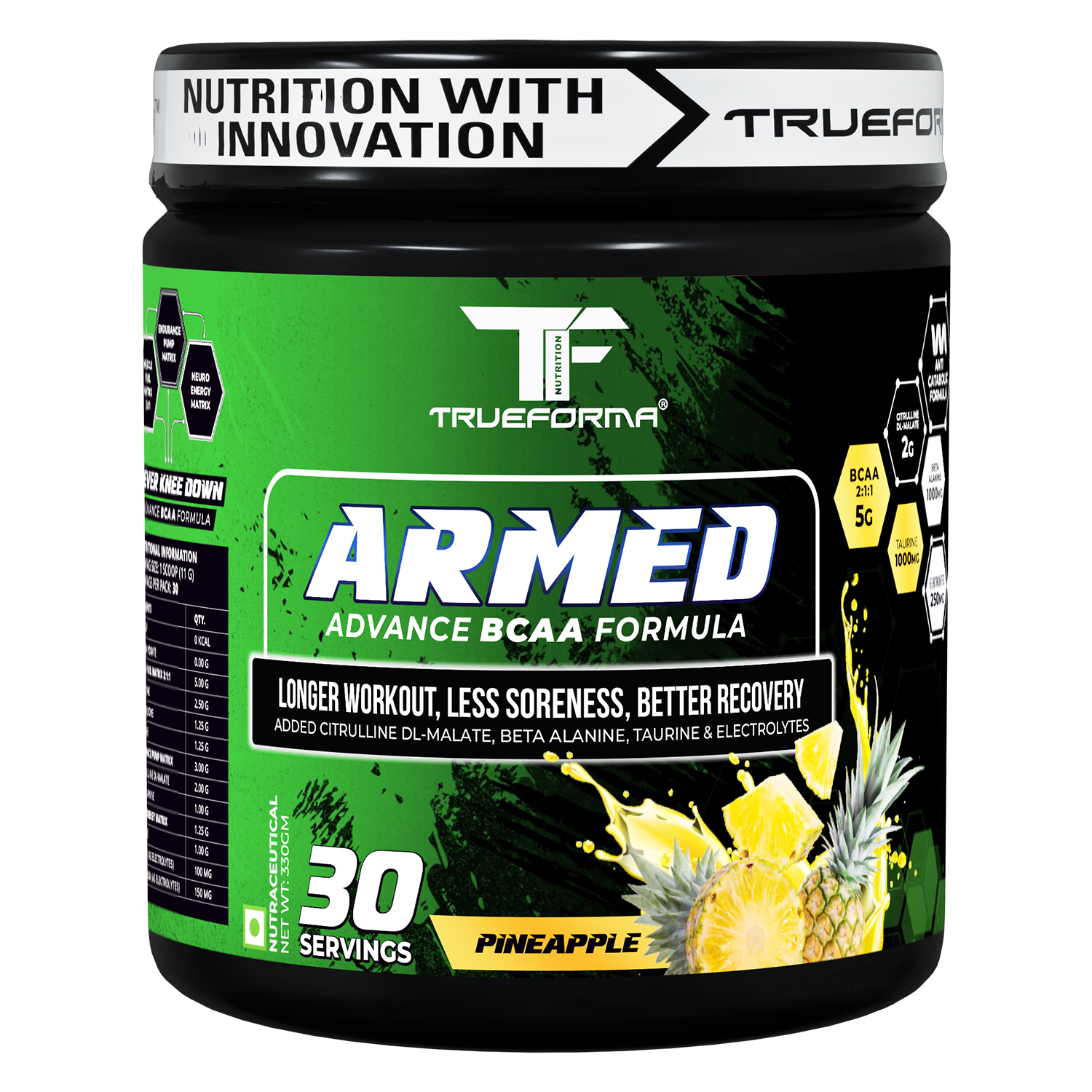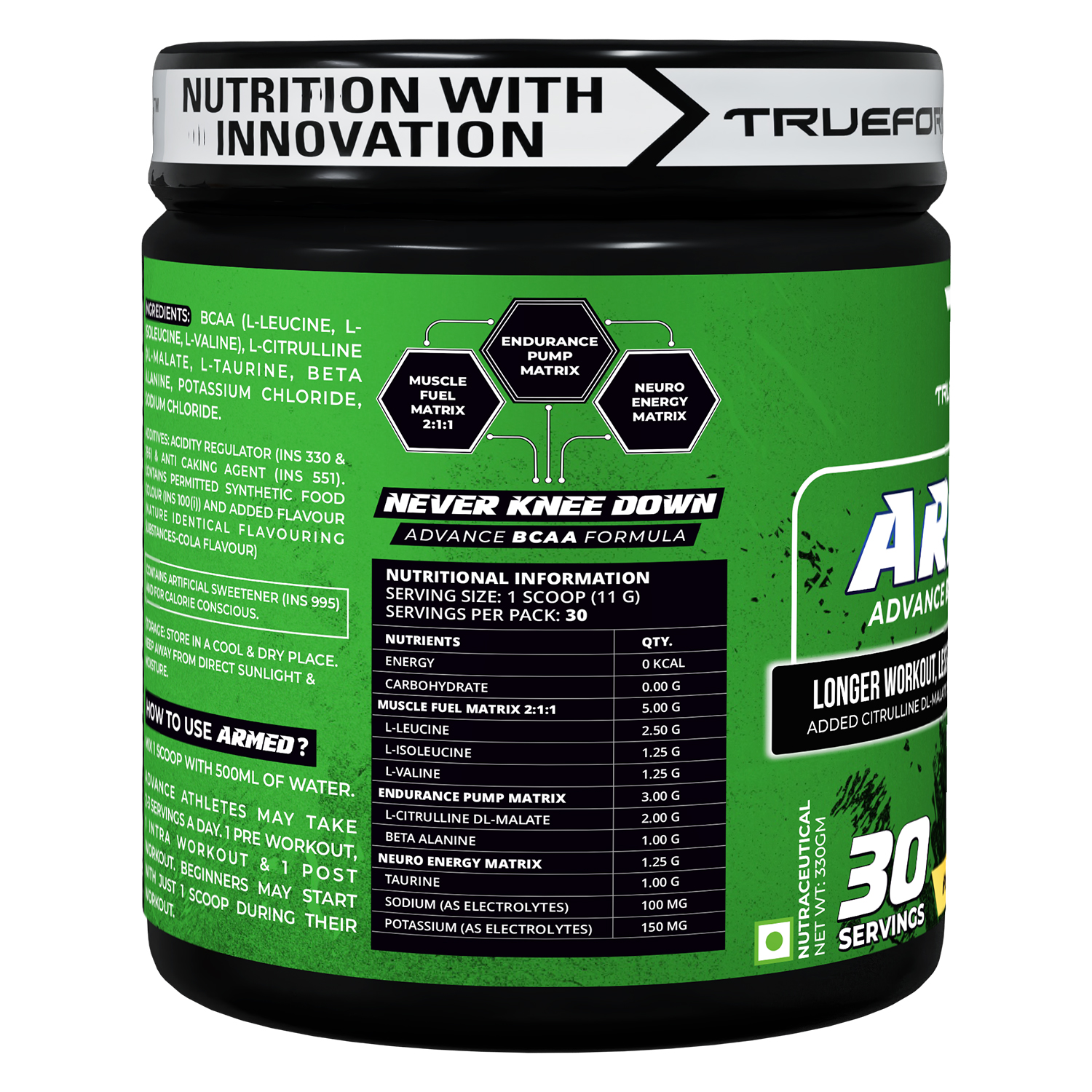 Trueforma® Armed – Advance Intra Workout BCAA
Trueforma® Advanced BCAA Formula
Longer Workouts, Less Soreness, Better Recovery
Muscle Fuel Matrix 2:1:1 (L-Leucine, L-Isoleucine, L-Valine)
Endurance Pump Matrix (L-Citrulline DL Malate 2g, Beta Alanine 1g)
Neuro Energy Matrix (Taurine 1g, Sodium(as Electrolytes) 100mg, Potassium(as Electrolytes) 150mg)
30 Servings
A complete BCAA Formulation, that fits your pocket, tastes incredible & supports the recovery!
Manufacturer
Description
Reviews (2)
Marketed & Distributed In India:
Forever Nutrition (Brand Authorized):
Punjab 141001
Country of Origin: India
FSSAI Lic. No. 12121441000475
Manufacturer:
Nutriwell Laboratories, #322, HSIIDC, Saha,
Distt. Ambala, Haryana-133104
Fssai Lic No. 10822999000315
Description
Premium Intra-Workout Powder For Any High-Intensity Athlete
Supports performance and endurance.
Great tasting drink formulated to supply electrolytes and battle fatigue, while enhancing mental clarity during training.
L-Citrulline delivers the purest form of natural nitric oxide support available and starts working from the very first dose.
Beta-Alanine provides a bio-friendly form of Beta-Alanine, a naturally occurring meta amino acid essential for the synthesis of muscle carnosine. Muscle carnosine is an essential part of delaying the onset of muscle fatigue and failure.
Build Muscle – Armed has been scientifically formulated from BCAA's in a 2:1:1 ratio to help you build muscle fast.
How to use Armed?
Advance athletes may take 2-3 servings a day. 1 Pre Workout, 1 Intra Workout & 1 Post Workout. Beginners may start with just 1 Scoop – during their workout.
Mix 1 Scoop of Armed BCAA with 500ml of Water.
Ingredients:
BCAA (L-Leucine, L-Isoleucine, L-Valine), L-Citrulline DL-Malate, L-Taurine, Beta-alanine, Potassium Chloride, Sodium Chloride.
BUY THESE ALONG, TO BOOST YOUR RESULTS!
Request a call back from our Sports Nutritionist to guide you!
ALL NEW FASHION BRANDS ITEMS UP TO 70% OFF