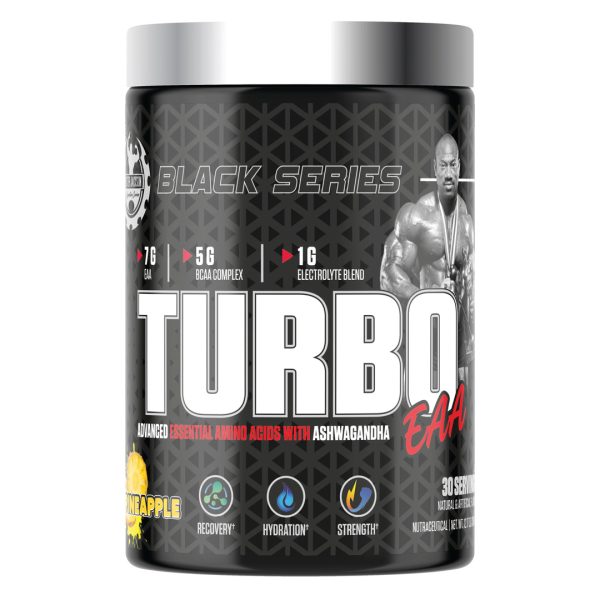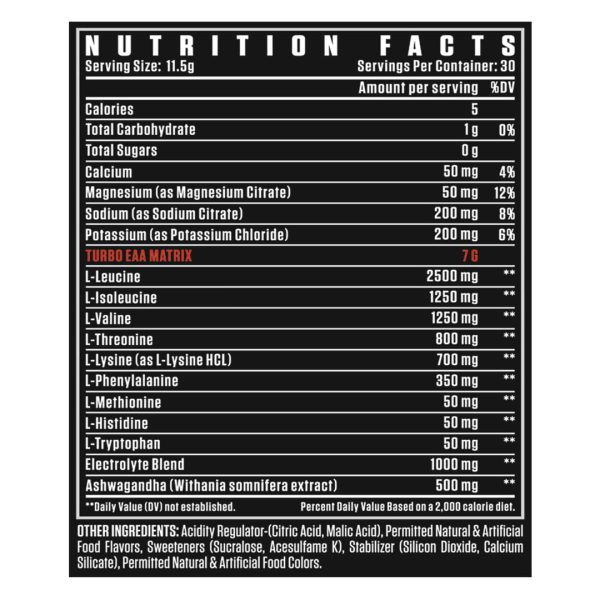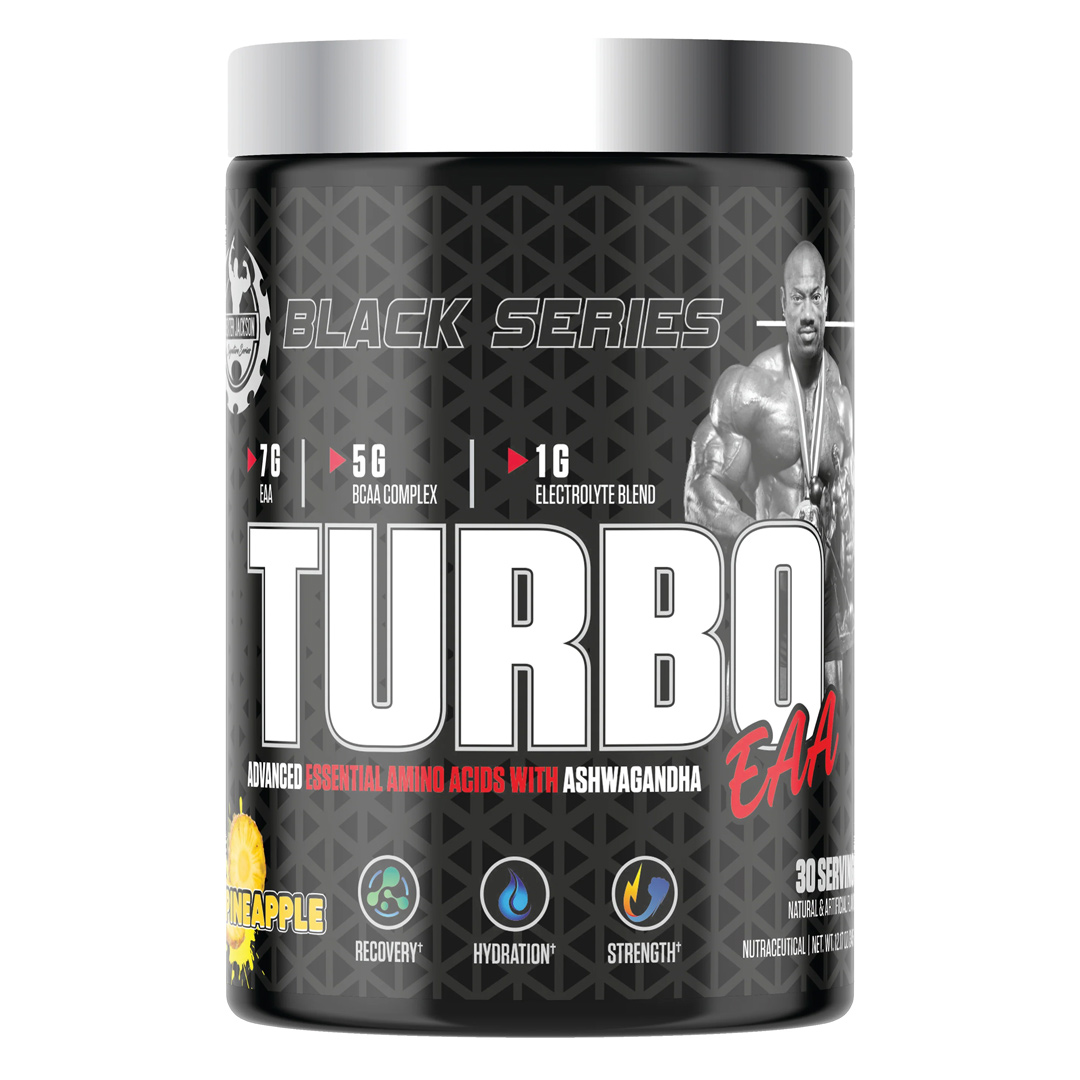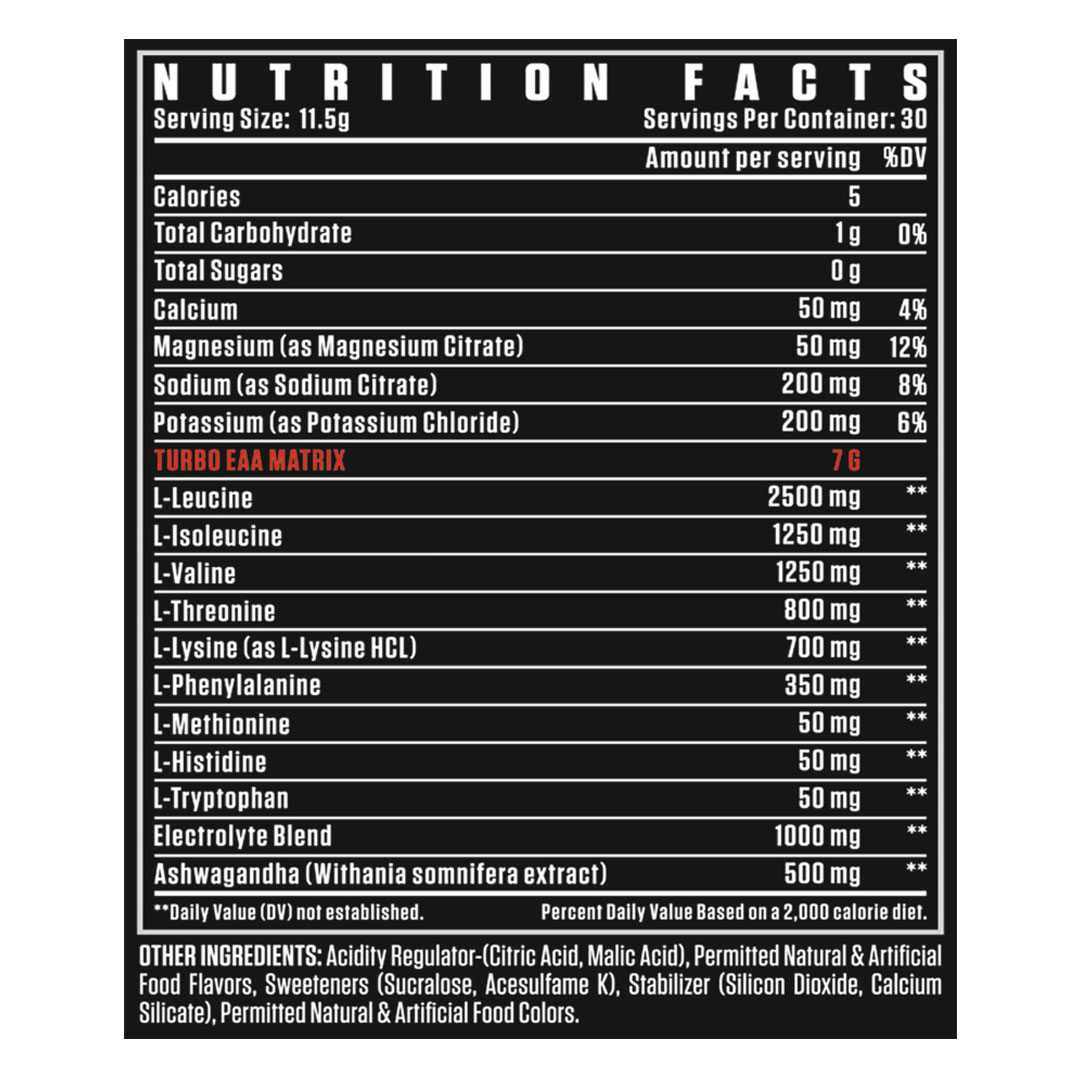 Dexter Jackson Black Series Turbo EAA 30 Servings
MAXIMIZE MUSCLE GAINS
SUPPORTS MUSCLE PROTEIN SYNTHESIS
RAPID RECOVERY TIME
HELPS IMPROVE EXERCISE PERFORMANCE
REDUCES MUSCLE BREAKDOWN
INCREASES PROTEIN SYNTHESIS
Expiry 10/2025
Importer & Manufacturer
Description
Reviews (0)
Importer:
Sports Supplement Nutrition Co. (SSNC)
info@ssncindia.in | 011 – 45093400

Manufacturer
Dexter Jackson Signature Series
JACKSONVILLE,FL 35226
Country of Origin: USA
Description
EAA is a Combination that Reduces muscle breakdown and Increases protein synthesis. This supplement is specially formulated with all the essential amino acids. They help in building strong muscles and fulfilling the amino acid requirement in the body, to endure and perform intense physical exercises. This dietary supplement helps individuals to perform better and provide fuel to their body. This product increases protein synthesis for faster repair, growth, and recovery.
BUY THESE ALONG, TO BOOST YOUR RESULTS!
Request a call back from our Sports Nutritionist to guide you!
ALL NEW FASHION BRANDS ITEMS UP TO 70% OFF