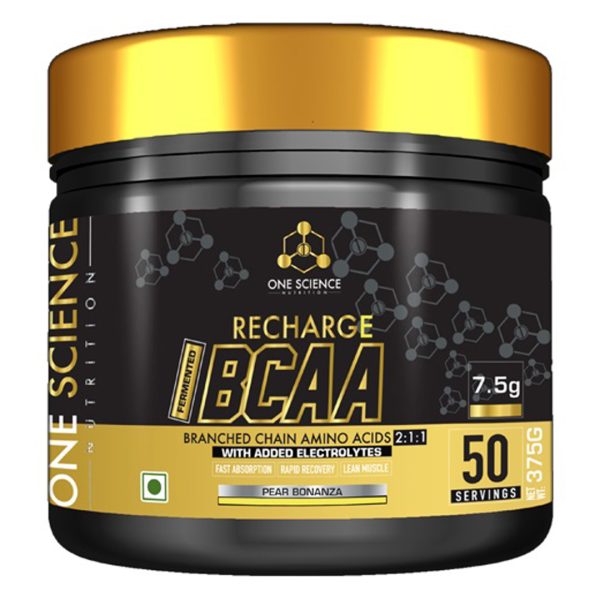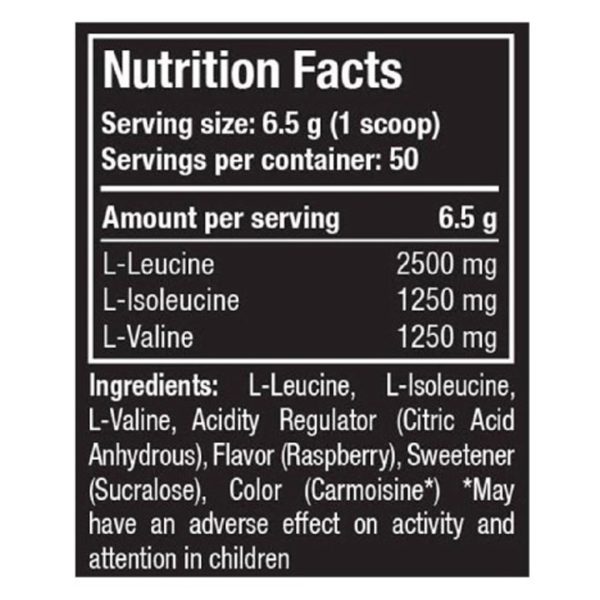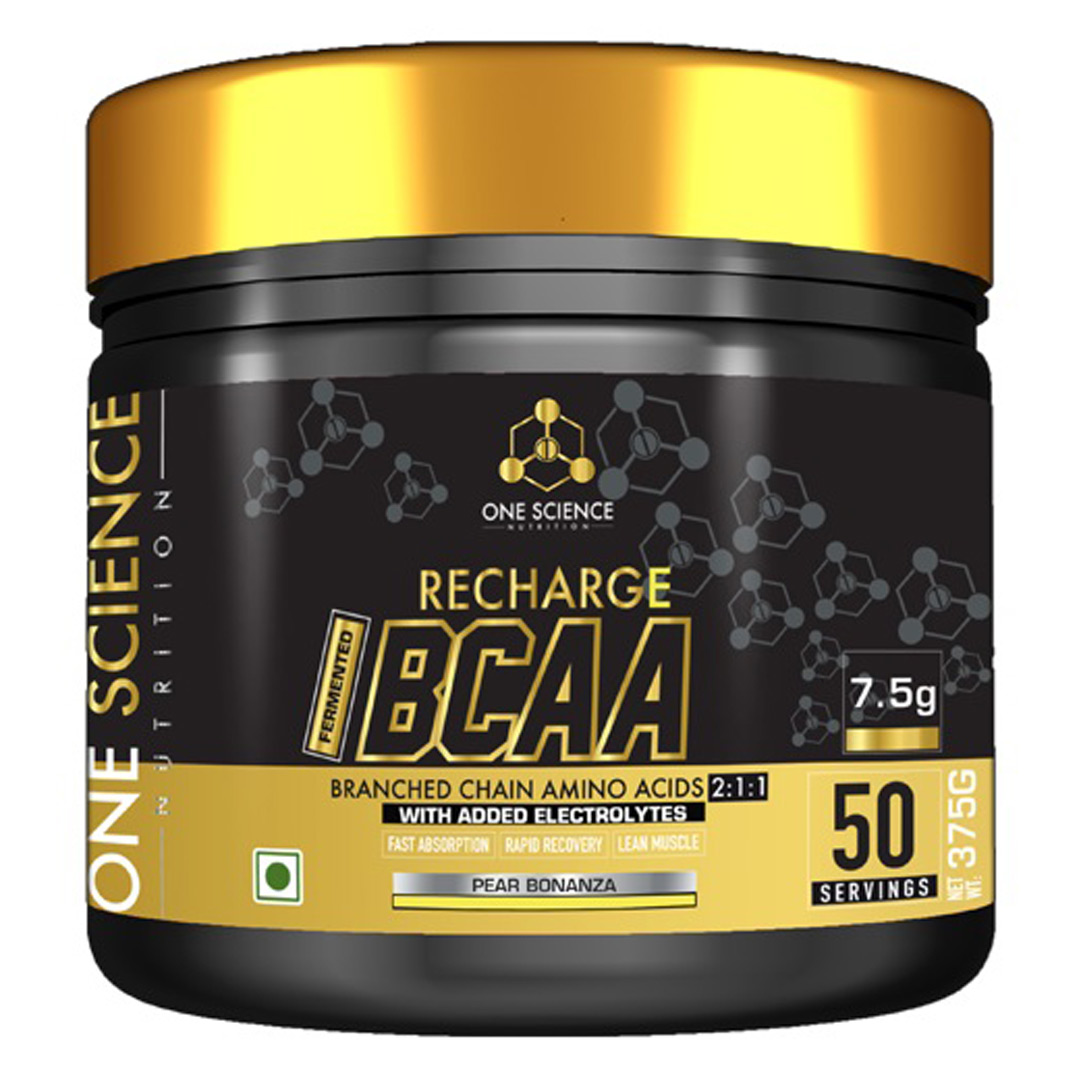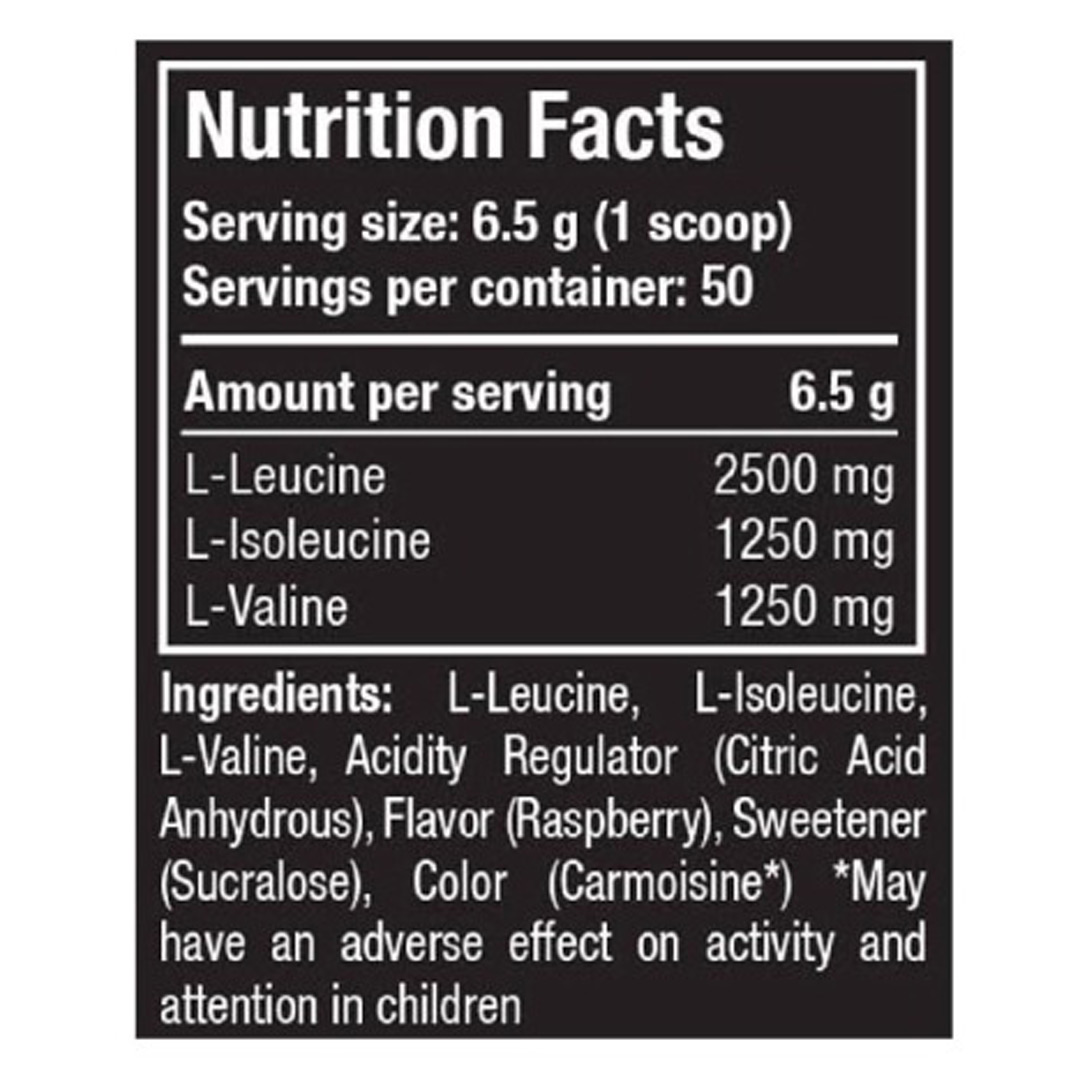 One Science Nutrition Recharge BCAA | Intense Pre-Workout Drink
One Science Recharge BCAA | Intense Pre-Workout Drink | Fat loss & Muscle Recovery Formula | Performance Booster [50 Servings]
Uniquely formulated: Fat loss & recovery properties and it also provides 7.5g BCAA per serving.
BCAA contains: 2:1:1 ratio of leucine, isoleucine, and valine & electrolytes to improve your performance during the intense training sessions.
Expiry-12/2023
Importer
Muscle House India (Brand Authorized):
10168 first floor main gurudwara road karol bagh, Delhi 110005, India
FSSAI Lic. No. 10016011003643
info@musclehouseindia.com, (011) 45960935
Manufacturer
Scitec Ltd. 2120 Dunakeszi, Csorse arok Koz 2
Country of Origin: Hungary, EU
Description
Product Description:
Several Scientific studies have found that Branched Chain Amino Acids (BCAA) have proven to be extremely helpful in improving muscle growth and enhancing workout performance. But the problem with BCAA is that the body can't produce it itself, which makes incorporating BCAA into your diet even more necessary. That's where One Science Nutrition Recharge BCAA comes into play, our BCAA delivers the ideal 2:1:1 BCAA ratio that helps combat muscle loss and build new muscles.
Why should you choose OSN Recharge BCAA?
OSN Recharge BCAA provides you with 7.5 grams of BCAA per serving which helps you to lose fat and gain muscles. It also includes electrolytes that help in regulating muscle functions. It also helps you to combat protein breakdown, especially during high-intensity exercises.
The ingredients that are used to make OCN Recharge BCAA, help you in maintaining your muscles and also help you bring your A-game to competitions. Another factor that makes OSN Recharge BCAA interesting is the wide range of flavors it is available in; you have Kiwi, Green Apple, Raspberry, Pineapple, Orange, Pear, Mojito, Peach Ice Tea, Pomegranate Berries, and Mango Pineapple to choose from!
Suggested Use:
You should mix one serving of OSN Recharge BCAA in 350 milliliters of water or any other liquid that you like. After mixing it well, shake it vigorously and consume it whenever you like, be it before the workout, after the workout, or even during the workout!
BUY THESE ALONG, TO BOOST YOUR RESULTS!
Request a call back from our Sports Nutritionist to guide you!
ALL NEW FASHION BRANDS ITEMS UP TO 70% OFF