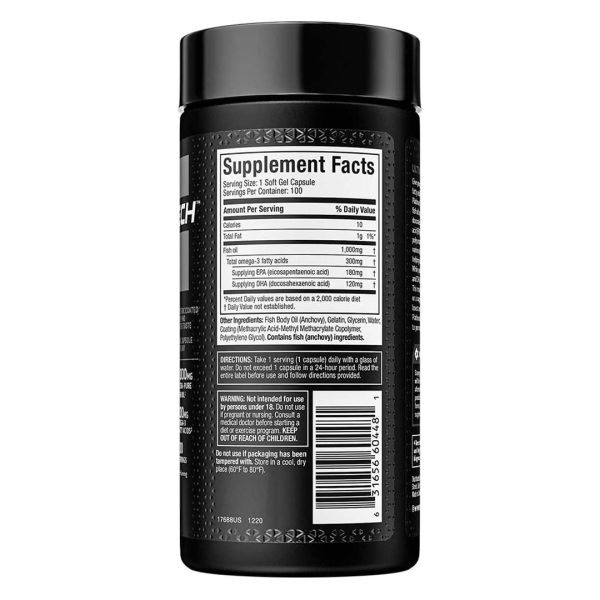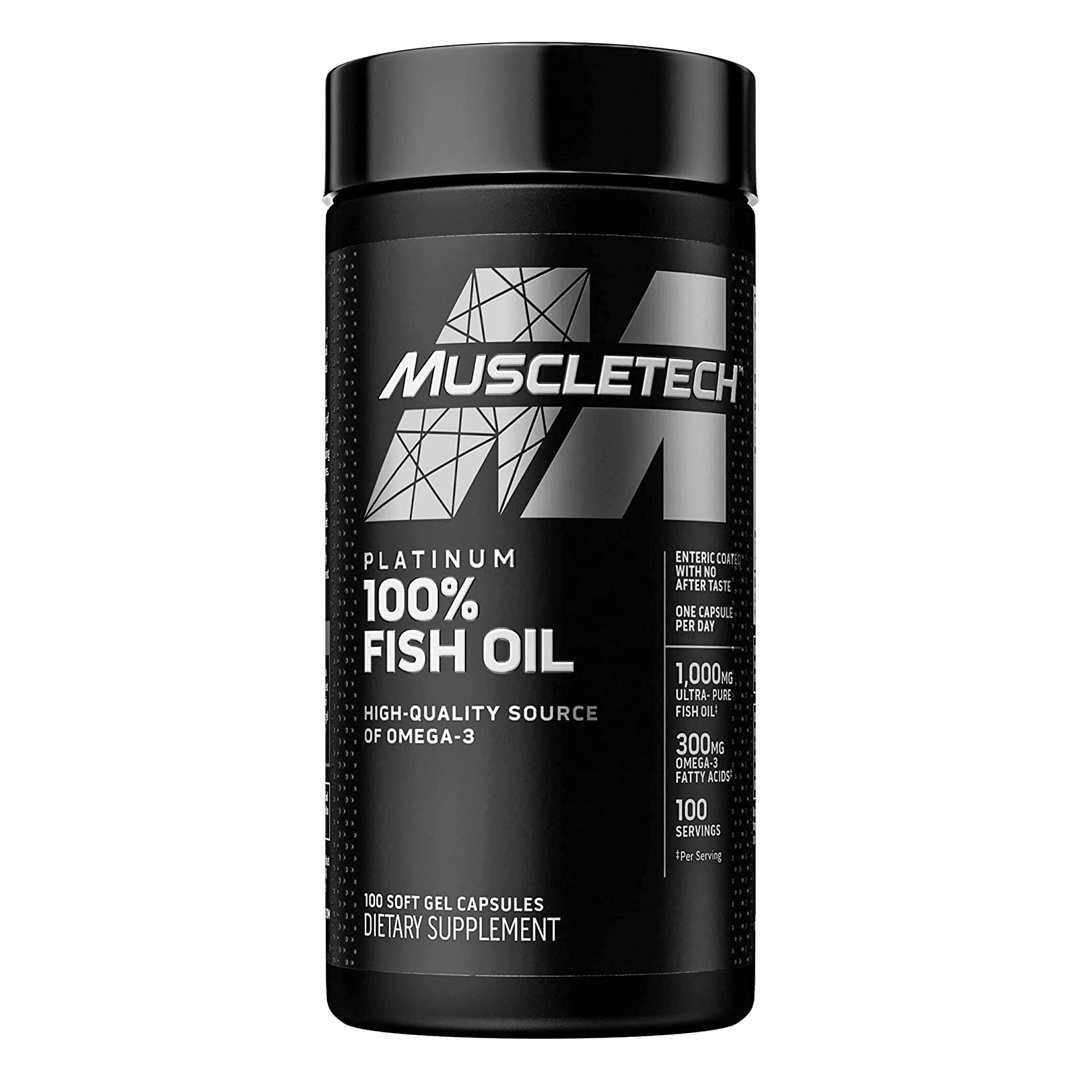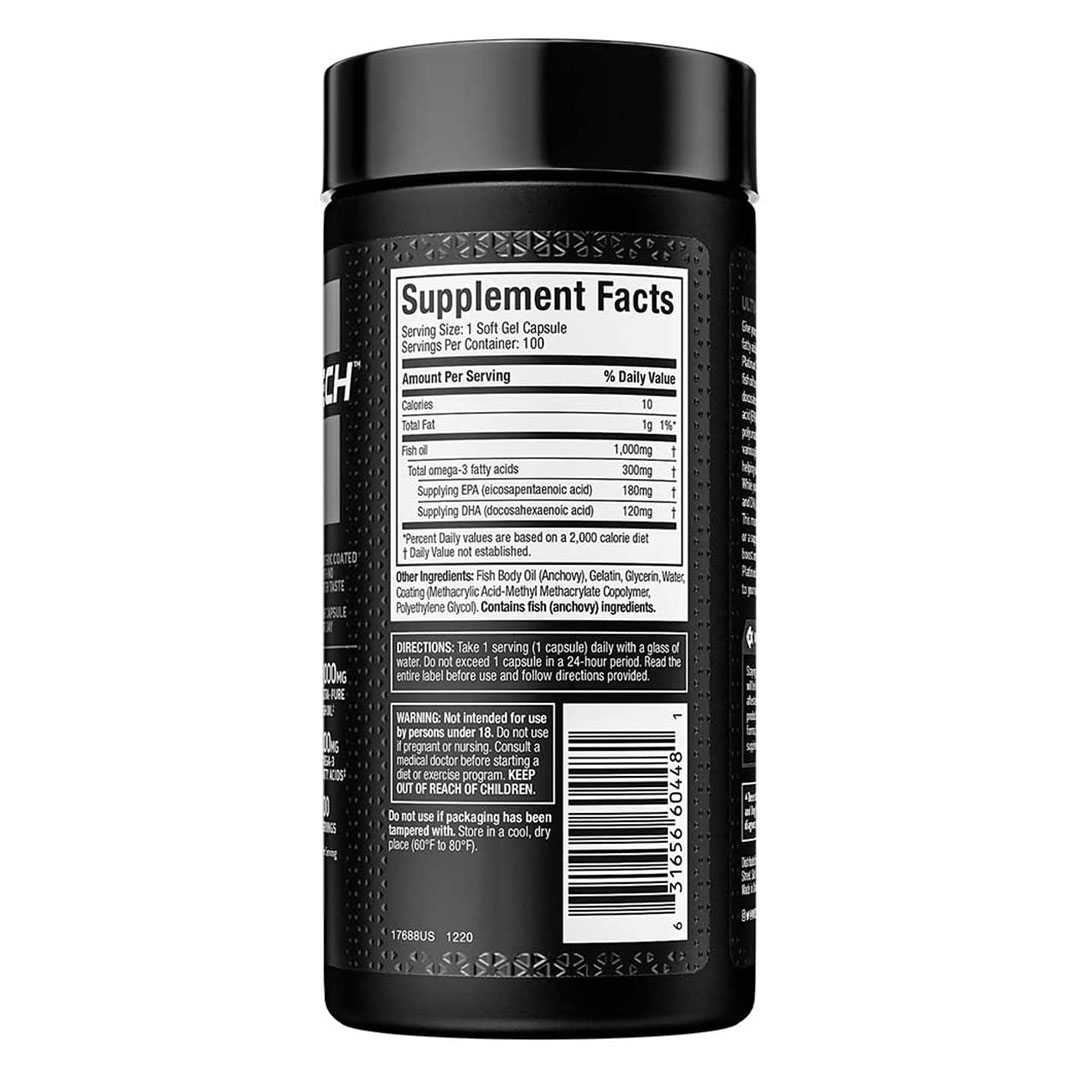 MuscleTech Essential Series Platinum Fish Oil – 100 Softgels
100% Pure Fish Oil

Enteric Coated Soft Gels

No fishy aftertaste

Contains total 300 mg of Omega 3 fatty acids.

Expiry- June/2025
IMPORTER & MANUFACTURER
Description
Reviews (0)
Marketed & Distributed In India:
Shri Balaji Overseas (Brand Authorized):
Delhi 110041
Country of Origin: India
FSSAI Lic. No. 10015011002705
Manufacturer:
Muscletech, Lovate Health Science, 3880 Jeffery Blvd. Blasdell NY 14219
Country of Origin: USA
Description
DESCRIPTION:
MuscleTech Platinum 100% Fish Oil soft gel is a daily supplement that may fulfill your daily needs of proteins and nutrition to help you get your body in shape. It consists of 100% pure fish oil with no fishy aftertaste. It helps to provide EPA and DHA to your body. MuscleTech Platinum 100% Fish oil only contains ultra-pure, filtered fish oil to help supply the key omega-3 fatty acids in fish oil.
Serving Suggestion:
Take 1 serving (1 MuscleTech Platinum 100% Fish oil soft gel capsule) One-three times daily before meals.
BUY THESE ALONG, TO BOOST YOUR RESULTS!
Request a call back from our Sports Nutritionist to guide you!
ALL NEW FASHION BRANDS ITEMS UP TO 70% OFF