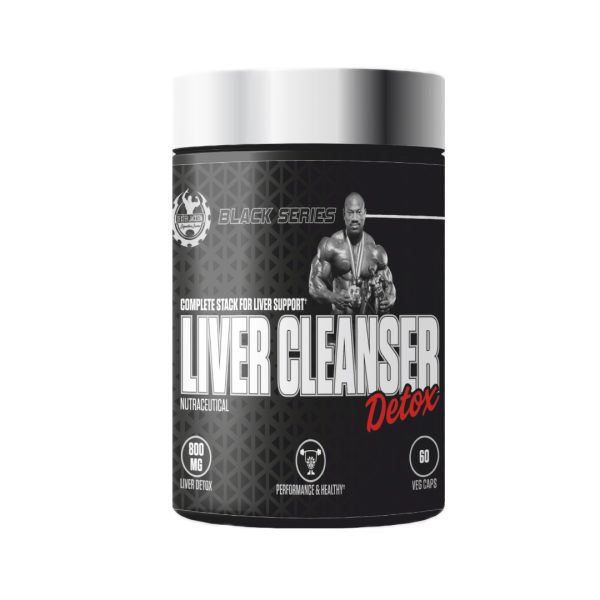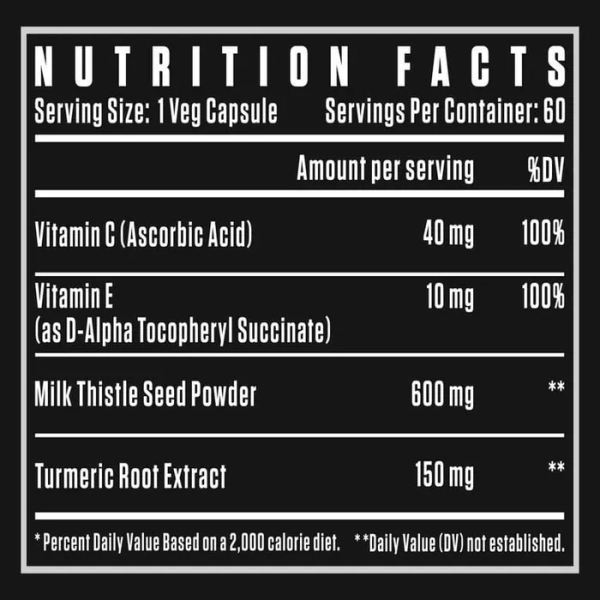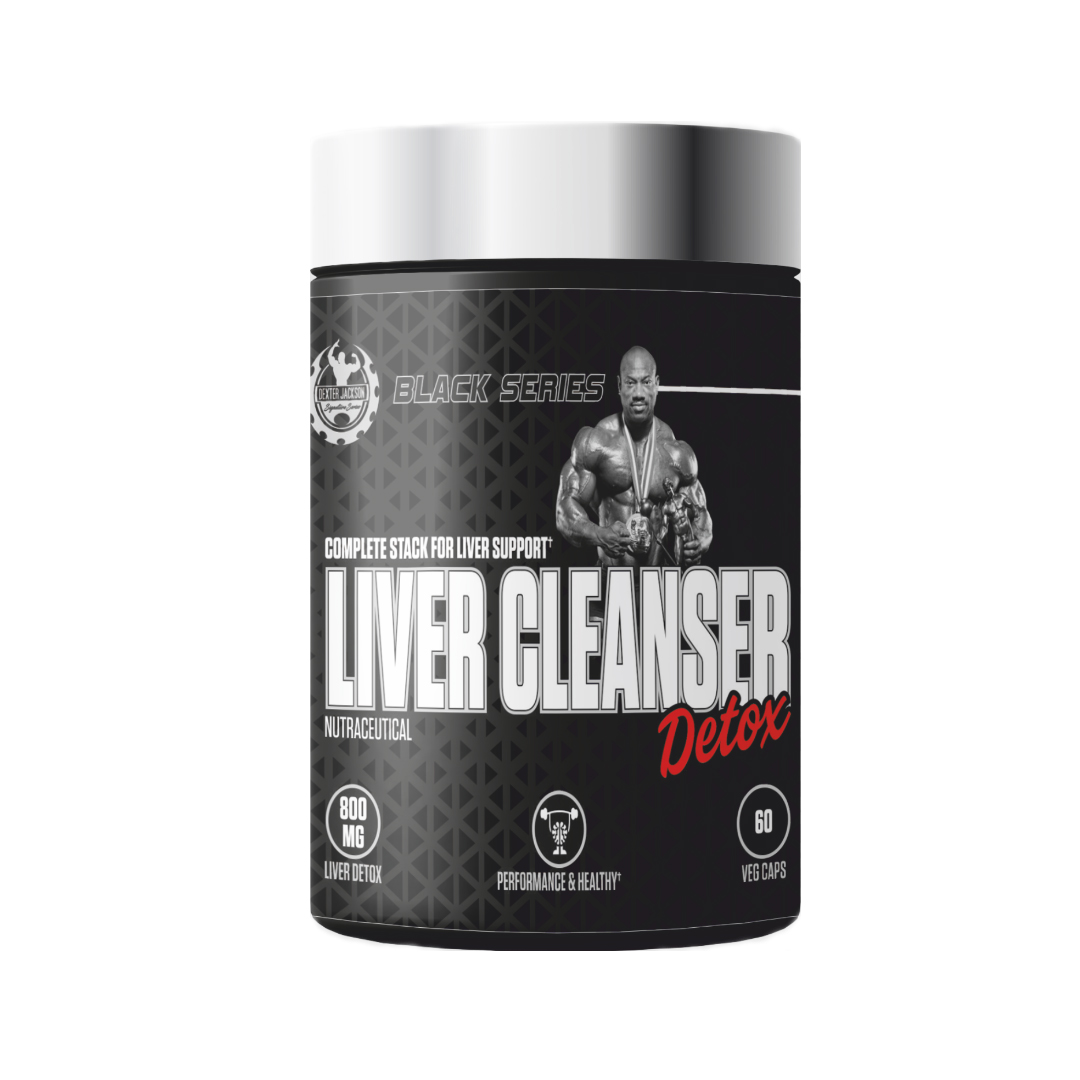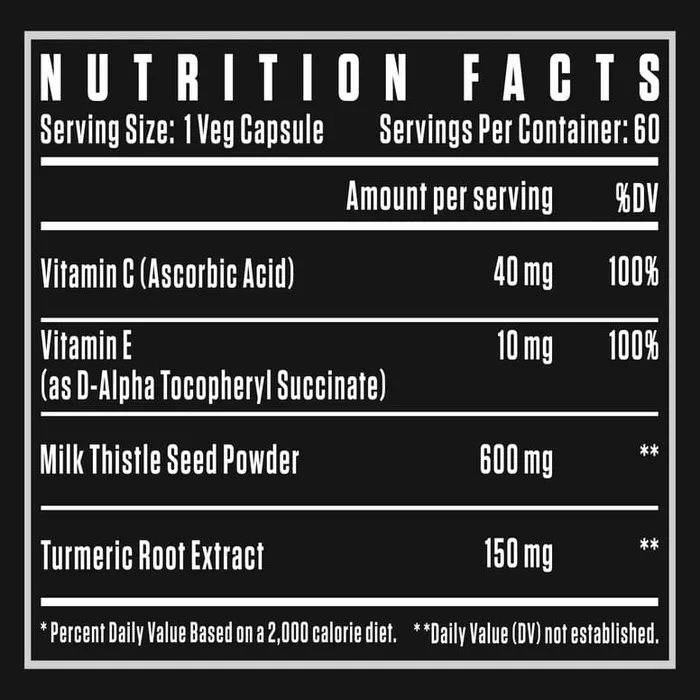 Dexter Jackson Black Series Liver Cleanser 60 Veg Capsules
Liver Support
Detox Liver
Healthy Liver
Remove Excess Toxins
Importer & Manufacturer
Description
Reviews (0)
Importer:
Sports Supplement Nutrition Co. (SSNC)
info@ssncindia.in | 011 – 45093400
Manufacturer
Dexter Jackson Signature Series
JACKSONVILLE,FL 35226
Country of Origin: USA
Description
Dexter Jackson Black Series liver support contains milk thistle seed powder, Vitamin E & C. Milk Thistle is likely the best herb for detoxifying the liver. It also helps to protect and strengthen this vital organ as it contains Silymarin which regenerates liver cells and guards the organ against damage by pollutants, toxins, and viral invaders. Milk Thistle Stimulates liver function and rebuilds liver cells that have been damaged by illness, improper diet, or excessive alcohol intake. It may help lower bad cholesterol and increase good cholesterol. It helps soothe symptoms of irritable bowel syndrome and Crohn's disease. It may help treat and prevent gallstones and aids kidney function. It aids digestion, and as an inflammatory, it also helps with inflamed intestines.
Scientists define vitamin E as a fat-soluble vitamin that can help to protect cell membranes from oxidative stress. It has the potential to reduce inflammation and prevent cell death. Like vitamin E, vitamin C is also an antioxidant that helps to neutralize other molecules called free radicals. Not enough antioxidants create an imbalance called oxidative stress, which can harm cells and cause liver diseases. In addition, vitamin C helps to prevent fat accumulation in the liver, which can lead to fatty liver disease.
Benefits
Detoxify To Boost Your System
Improve the Quality Of Digestive Juices To Remove Toxic Waste
Improve Metabolism To Manage Weight
Maintain Healthy Liver Functions Lifelong
Usage: 1 Serving Daily Or As Directed By Healthcare Professional.
BUY THESE ALONG, TO BOOST YOUR RESULTS!
Request a call back from our Sports Nutritionist to guide you!
ALL NEW FASHION BRANDS ITEMS UP TO 70% OFF