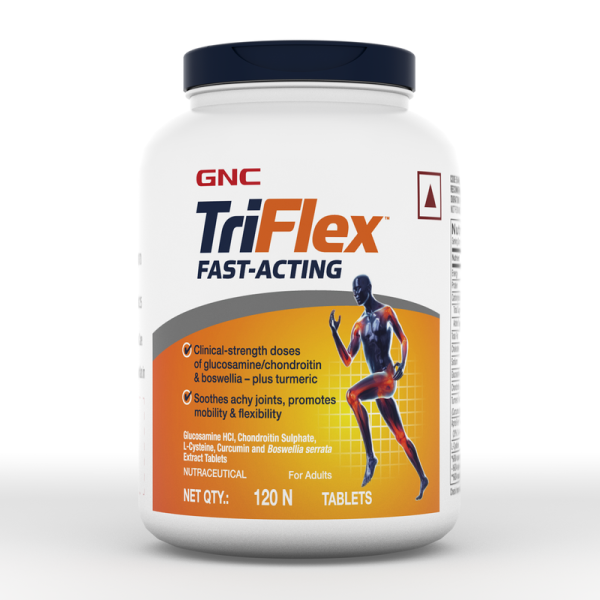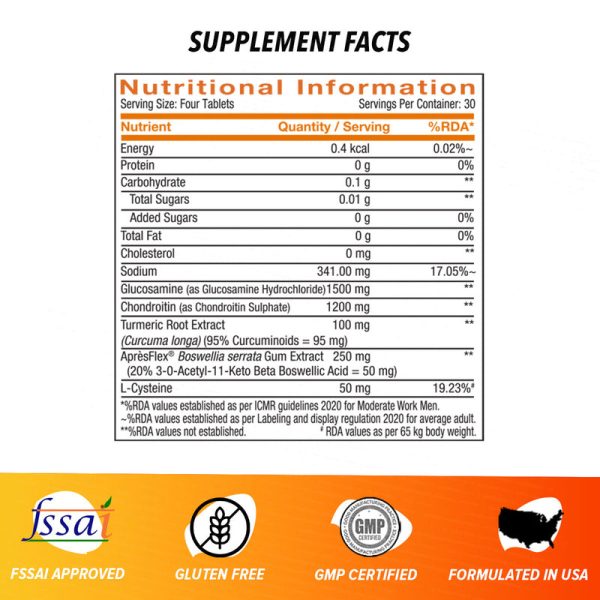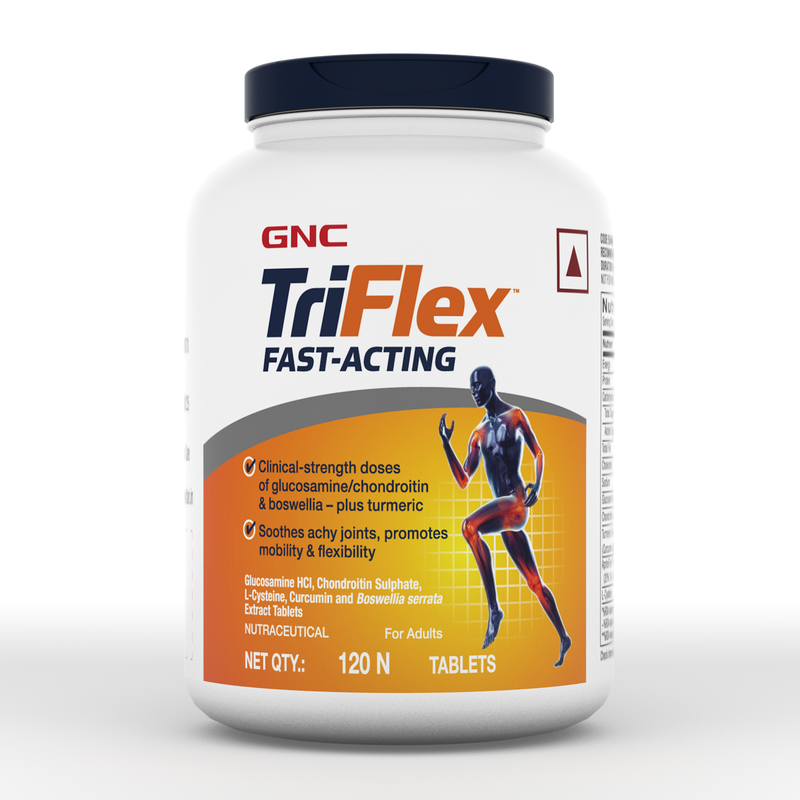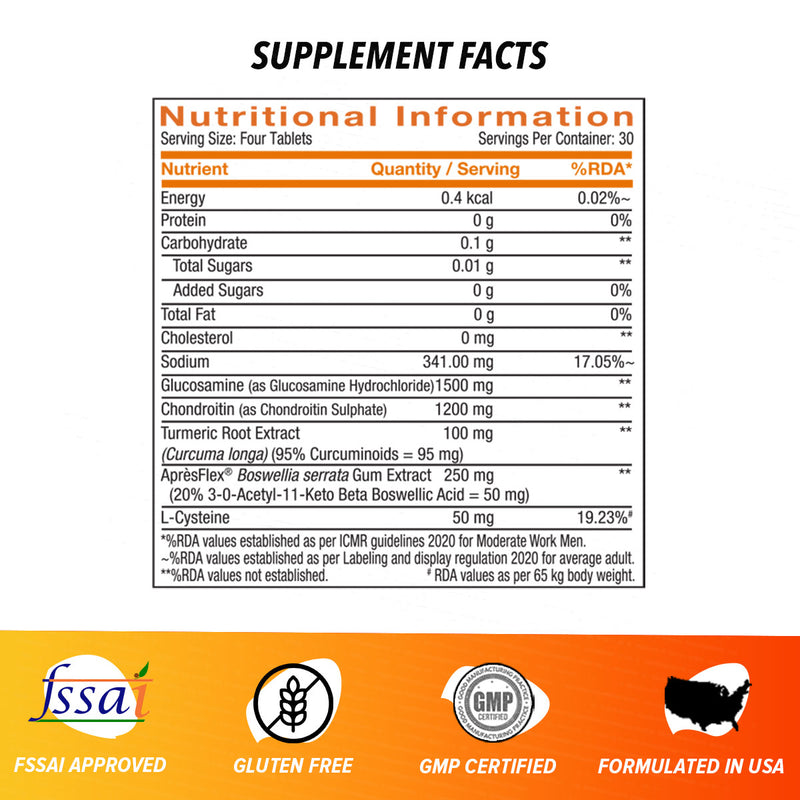 GNC Triflex Fast Acting – Improve Joint Health in 7 Days
Supports Joint Health

Relieves Aching Joints

Alleviates Stiffness

Provides Mobility Comfort

Regenerates Cartilage
Marketed & Manufacturer
Description
Reviews (0)
Marketed By:
Guardian Healthcare Services Pvt. Ltd. (✓ Brand Authorized):
12-14, 3rd Floor, Brady House, Veer Nariman Road, Fort, Mumbai-400001, India
FSSAI Lic. No. 10016011003870
hello@guardian.in, 18001036861
Manufacturer
1) Nutra Manufacturing, 1050 Woodruff Road, Greenville, SC 29607
Country of Origin: USA
2) Zeon Lifesciences Ltd., Poanta Sahib, Sirmaur HP 173025
Country of Origin: India
3) Tirupati Wellness, SurajPur, Nahan Road, Paonta Sahib, Sirmaur HP – 173001
Country of Origin: India
4) Maxcure Nutravedics Limited, 12 Sector – 6A I.I.E. Sidkul, Haridwar Uttarakhand 249403
Country of Origin: India
Description
TOP 5 REASONS TO USE JOINT SUPPORT
LATE YEARS
Our joint cartilage slowly wears out with age, affecting knees and other joints.
POOR POSTURE
Current lifestyle leads to bad posture habits, resulting in back pain and joint degeneration.
HEAVYWEIGHT
Excessive fat deposition puts undue pressure on cartilage and subsequently damages it.
NO STRENGTH TRAINING
Strength training reinforces the muscles supporting your joints. Lack of training weakens this joint support.
TOBACCO ADDICTION
Tobacco contains Nicotine that constricts the small blood vessels connected to our joints, obstructing blood flow.
BENEFITS THAT TRANSFORM YOU
LIVE YOUR LIFE, CREAK-FREE!
BUY THESE ALONG, TO BOOST YOUR RESULTS!
Request a call back from our Sports Nutritionist to guide you!
ALL NEW FASHION BRANDS ITEMS UP TO 70% OFF