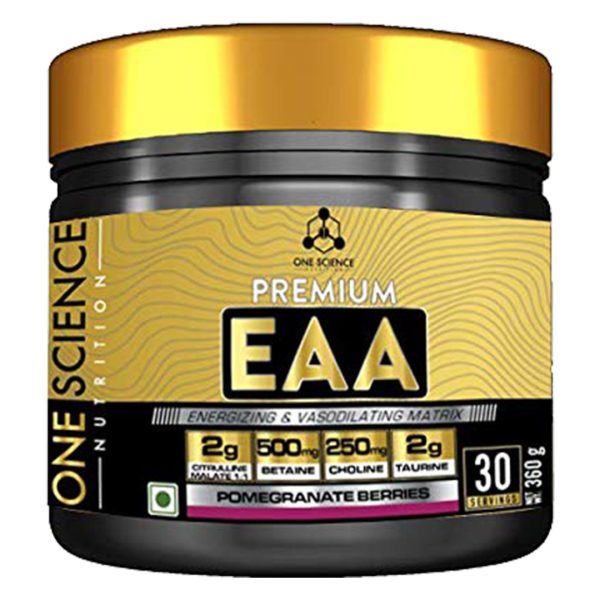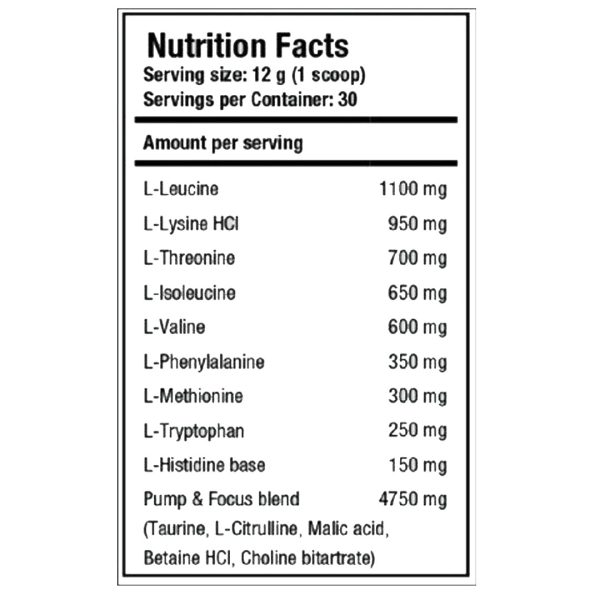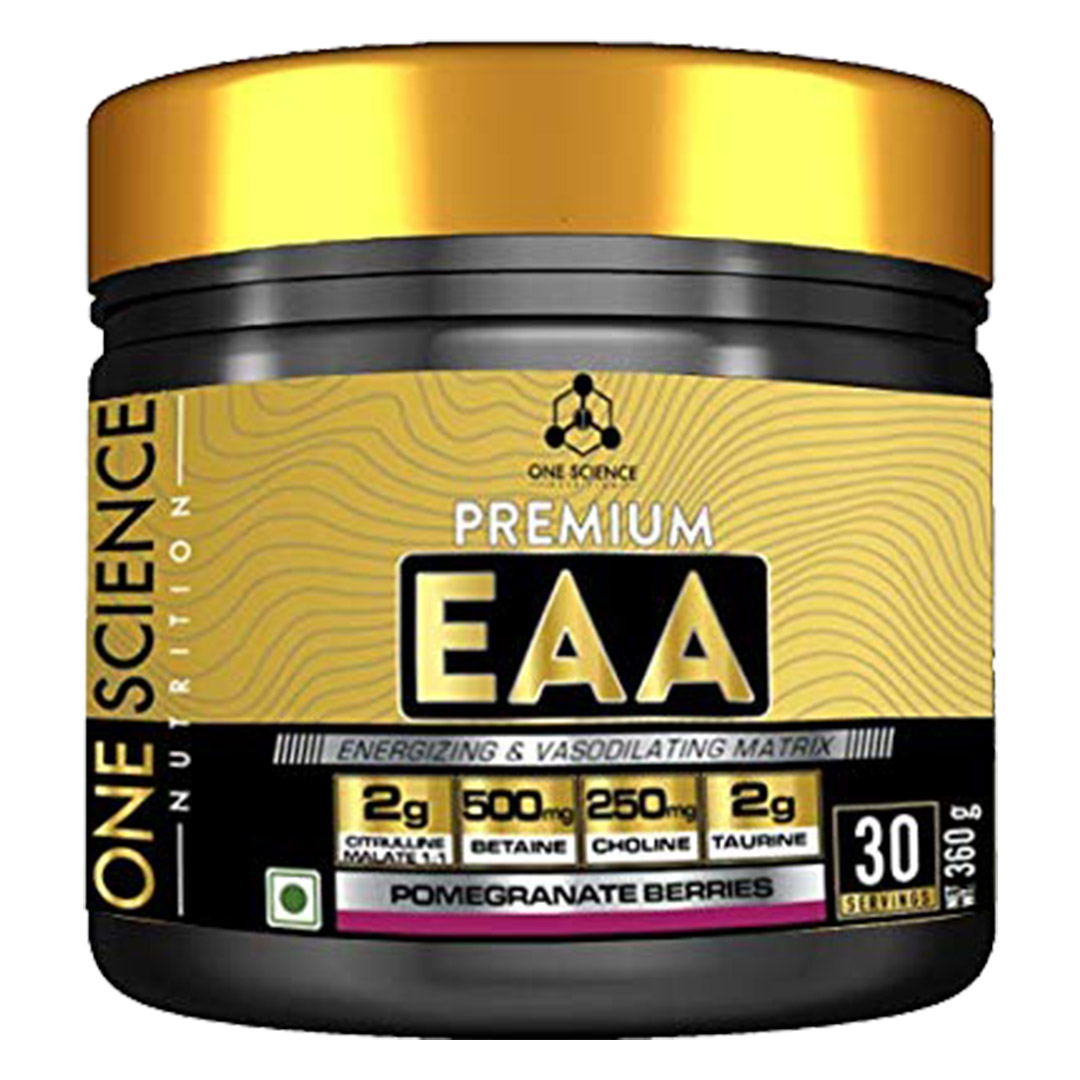 One Science Nutrition Premium EAA (Essential Amino Acids) Energizing and Vasodilating Matrix
Key Points:
Fast Absorption
100 Vegan
Full Package
Maximum Muscle Recovery
Muscle Growth
Expiry-12/2023
Importer
Muscle House India (Brand Authorized):
10168 first floor main gurudwara road karol bagh, Delhi 110005, India
FSSAI Lic. No. 10016011003643
info@musclehouseindia.com, (011) 45960935
Manufacturer
Scitec Ltd. 2120 Dunakeszi, Csorse arok Koz 2
Country of Origin: Hungary, EU
Description
Key Points:
Fast Absorption: It has a quicker Amino Acid Absorption Rate.
100 Vegan: It is 100% Vegan, so go for it.
Full Package: It incorporates all 9 Essential Amino Acids.
Maximum Muscle Recovery: This special formula helps maximize lean muscle protein synthesis and promote recovery while increasing muscle growth and reducing exercise fatigue.
Muscle Growth: Helps protein synthesis while reducing catabolic muscle breakdown. Supports strength & lean mass growth.
Product Description: 
When exercising vigorously, our bodies need an amino acid called Essential Amino Acid (EAA) to maintain itself. This is an acid that our body cannot synthesize itself and we must get it through diet.
When you are exercising vigorously One Science Nutrition EAA enriches the performance of your workout and assists you in muscle repair and recovery. One Science Nutrition EAA helps in vasodilating as well as spurring your overall workout routine.
What are the benefits of taking One Science Nutrition EAA?
One Science Nutrition loaded the EAA with elements that help you in muscle development and in stimulating the repair of new muscles formed. The crucial ingredients present are the 9 essential amino acids that boost growth, and also enable the body to sustain muscle mass as well.
One of the best parts of this product is that it's 100% Vegan! One scoop of the EAA serving gives you 500mg Betaine and 250mg Choline too. These components help you promote incredible muscle strength.
How should you take it?
We recommend you take about 12mg of One Science Nutrition EAA and add it to 400 ml of any preferred liquid and mix it well. You can consume it before sleeping or whenever before, after, or even during your exercise session. For the energy drink to dissolve completely, let it rest for a few minutes and Voila it's ready.
BUY THESE ALONG, TO BOOST YOUR RESULTS!
Request a call back from our Sports Nutritionist to guide you!
ALL NEW FASHION BRANDS ITEMS UP TO 70% OFF