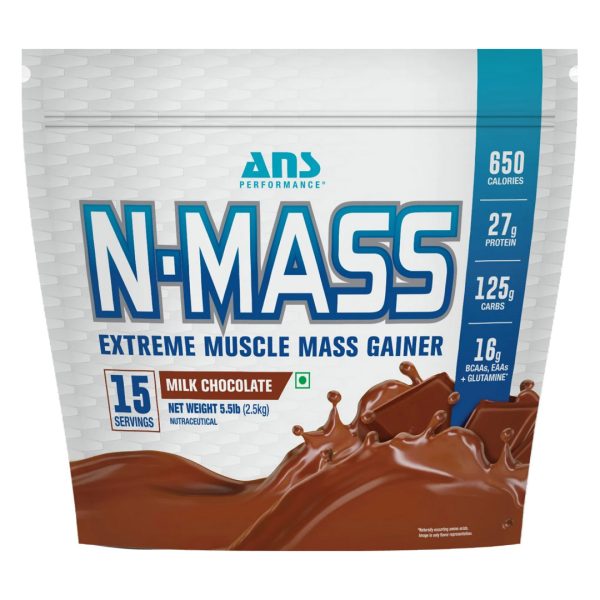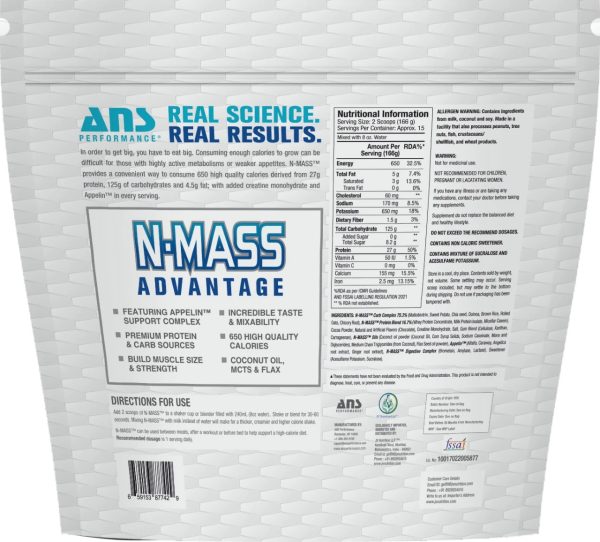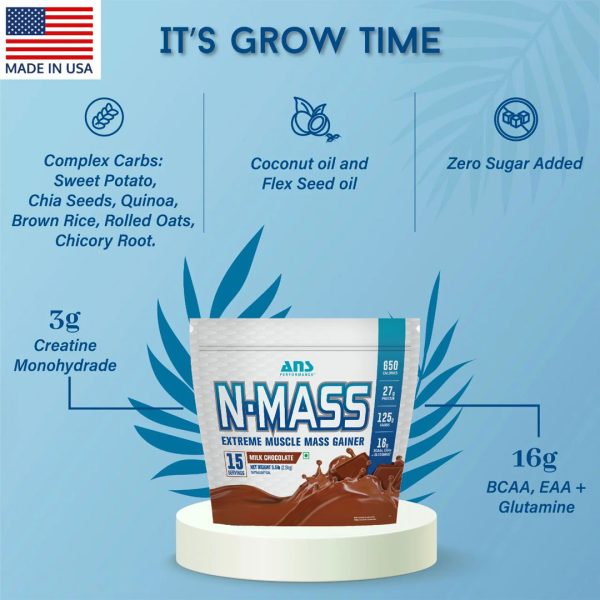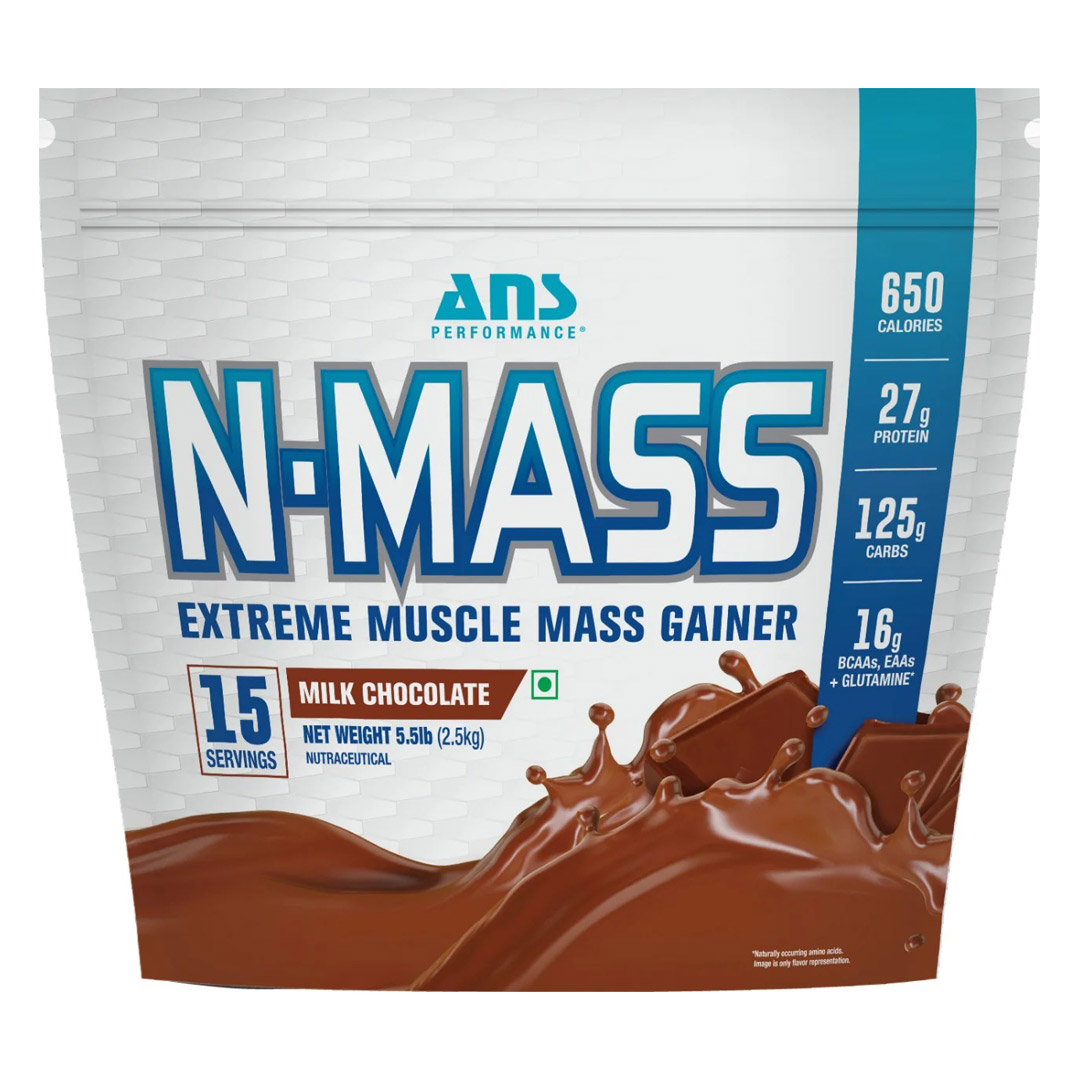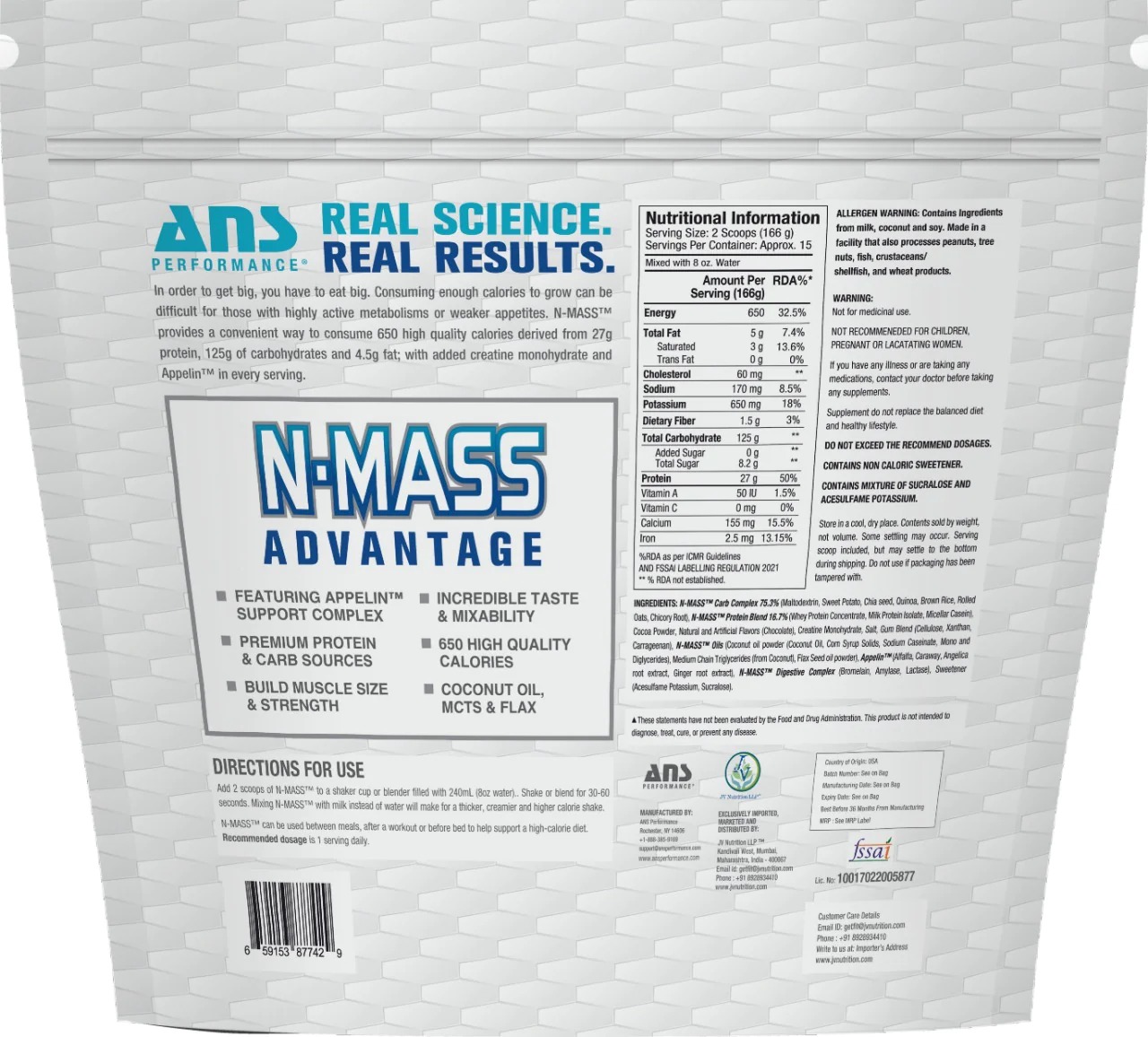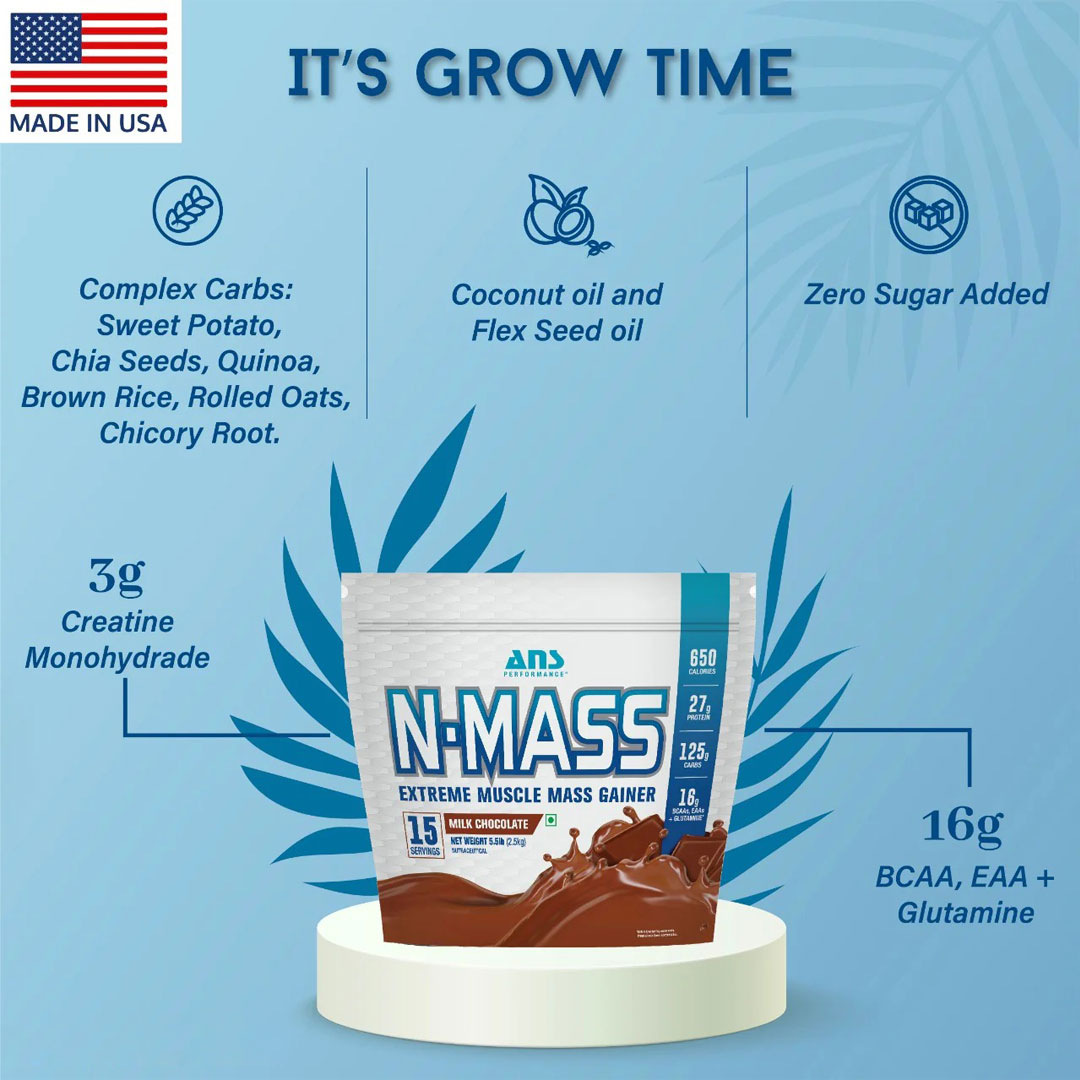 ANS Performance N Mass Extreme Muscle Mass Ganiner 15 Servings, 2.5kg
 650 Calories
125g Carbs
27g Protein
16g BCAA, EAAs + Glutamine 
Muscle Gain
Strength Gain
Weight Gain

Expiry 04/2025

Description
Extreme Mass Gainer
The definitive mass gainer for putting on quality size and increasing strength!
55g of protein, 3g of strength-enhancing creatine & 250g of food-based carbs for recovery.
32g of naturally occurring BCAAs, Essential Amino acids, and Glutamine to promote maximum recovery!

Eat BIG to Get BIG.

N-MASS is an advanced mass gainer formula for maximum muscle building.
Strength-enhancing creatine & naturally occurring BCAA'S inside for increased size and strength!
Natural digestive support complex to ensure you keep your appetite.
Food-derived carbs containing: sweet potato, chia seed, quinoa & rolled oats.

Healthy Fats from Coconut Oil, MCTs, and Flax Seed for quality nutrients.
BUY THESE ALONG, TO BOOST YOUR RESULTS!
Request a call back from our Sports Nutritionist to guide you!
ALL NEW FASHION BRANDS ITEMS UP TO 70% OFF