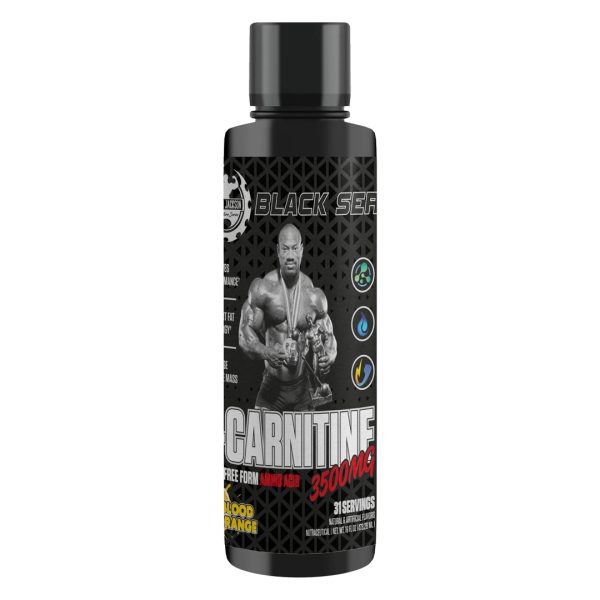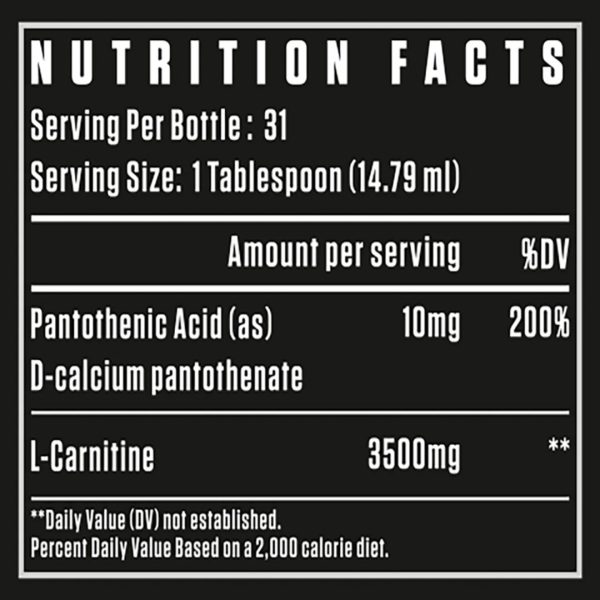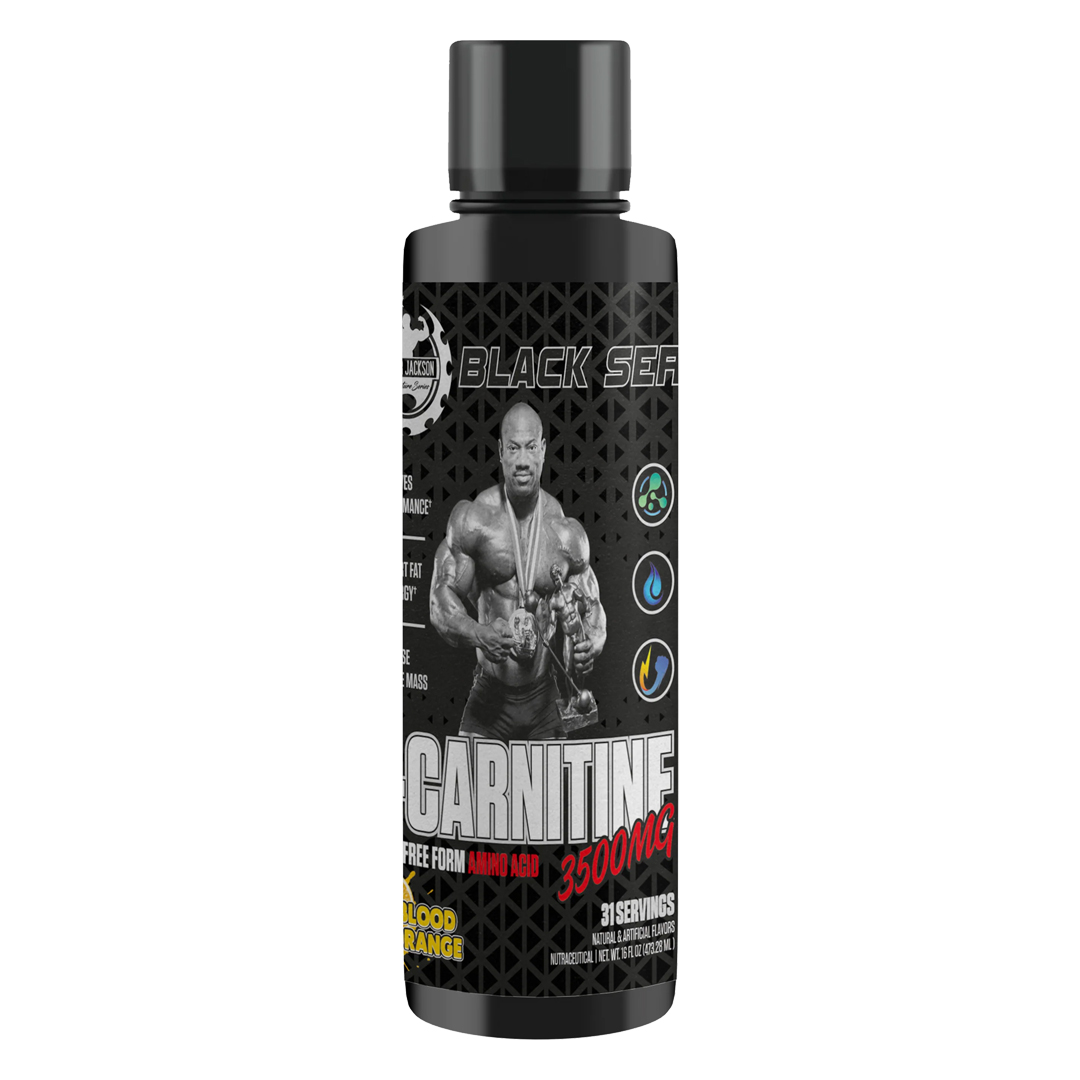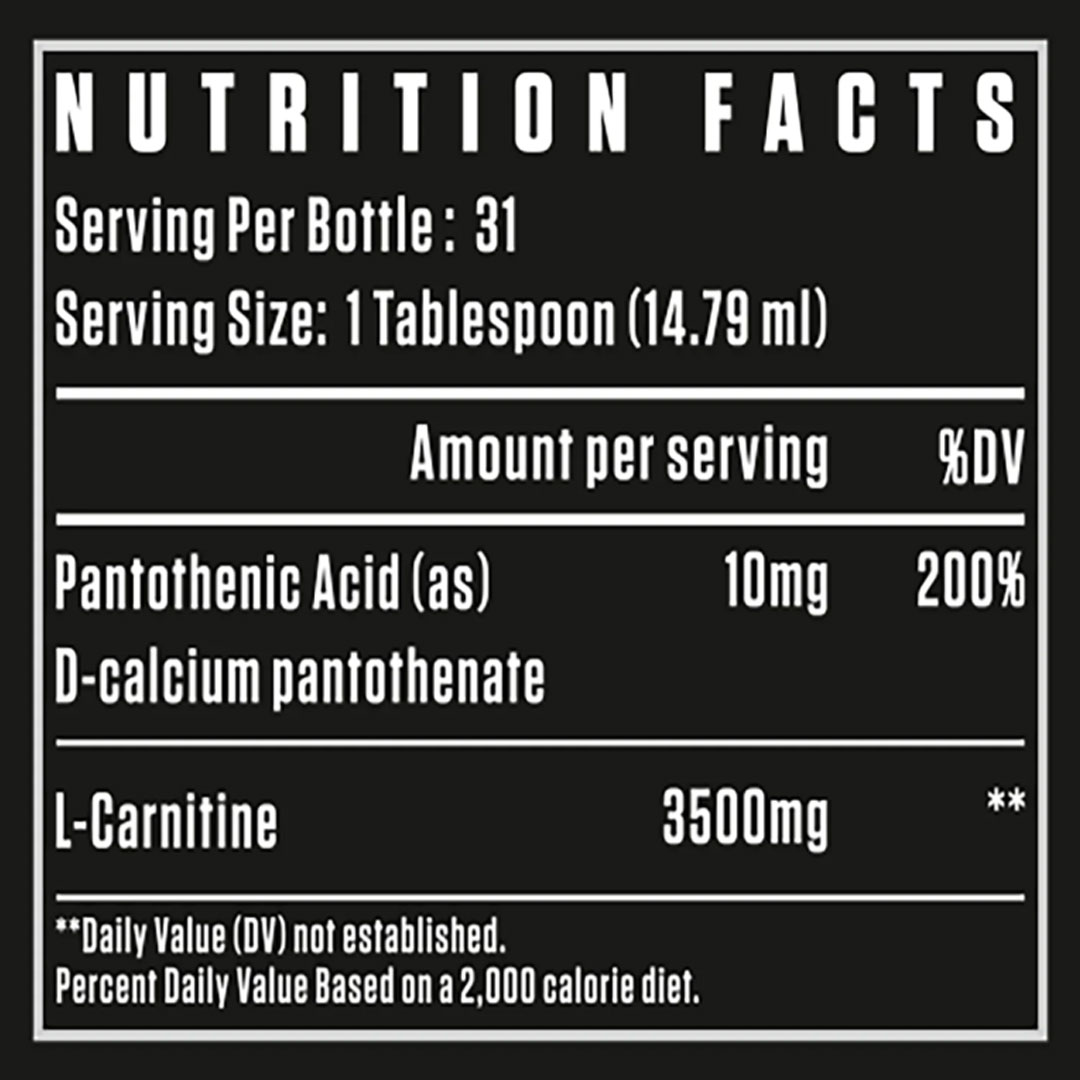 Dexter Jackson Black Series L-Carnitine 35000mg, 31 Servings
Cellular Energy Production
Boost Metabolism
Support Fat Loss
Support Weight Management
Importer & Manufacturer
Description
Reviews (0)
Importer:
Sports Supplement Nutrition Co. (SSNC)
info@ssncindia.in | 011 – 45093400
Manufacturer
Dexter Jackson Signature Series
JACKSONVILLE,FL 35226
Country of Origin: USA
Description
L-Carnitine supplement helps the body break down fatty acids and turn them into energy to power the cells. L-Carnitine also has a secondary function of helping remove some waste products from the cells to prevent them from accumulating and causing problems. L-Carnitine availability seems to limit muscle metabolism during very high intensity exercise. Athletes take extra L-carnitine, for boost their athletic performance. L-Carnitine supplements increases the amount of fat burned, particularly during exercise. This enhances fat loss and also boosts muscle endurance by sparing muscle glycogen. Carnitine has also been found to improve blood flow by increasing nitric oxide production.
BUY THESE ALONG, TO BOOST YOUR RESULTS!
Request a call back from our Sports Nutritionist to guide you!
ALL NEW FASHION BRANDS ITEMS UP TO 70% OFF