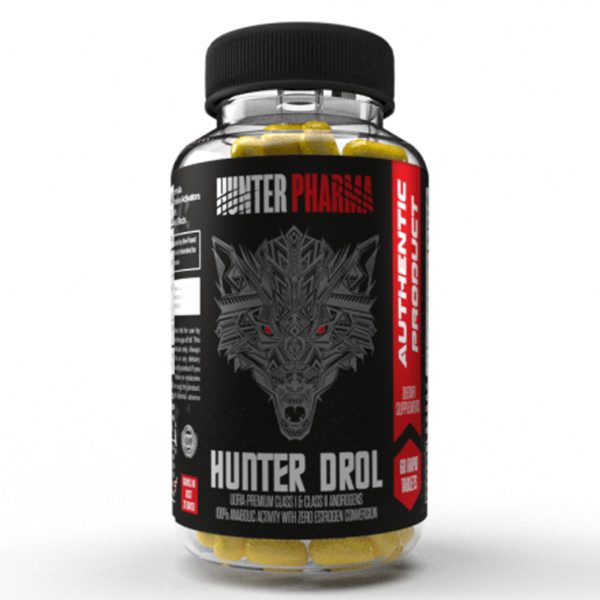 Hunter Pharma Hunter Drol 60 Tablets
Build Size
Build Strength
Build Lean Muscle Mass
Testosterone Support
Expiry 08/2025
Importer
Description
Reviews (0)
Importer: 
Sports Supplement Nutrition Co. (SSNC)
(Authorized By Brand) | info@ssncindia.in |
Description
Rapid increases in size. Greater strength and power output. Pumps and vascularity would make Arnold jealous. No, this isn't some dream you're having…these are the real-world results attainable with the latest groundbreaking muscle-building supplement from Blackstone Labs.
Hunter Pharma Hunter Drol is the most powerful designer prohormone stack ever created. It delivers the immediate lean gains you're looking for along with the density and muscle maturity of a seasoned. Hunter Pharma Hunter Drol contains four of the most effective muscle-building, testosterone-boosting compounds on Earth all enveloped in Cyclosome Delivery Technology to provide maximum uptake and utilization by the body. Hunter Pharma Hunter Drol, puts your muscle-building capabilities into overdrive, forcing your body to get bigger, stronger, and faster every day.
BUY THESE ALONG, TO BOOST YOUR RESULTS!
Request a call back from our Sports Nutritionist to guide you!
ALL NEW FASHION BRANDS ITEMS UP TO 70% OFF