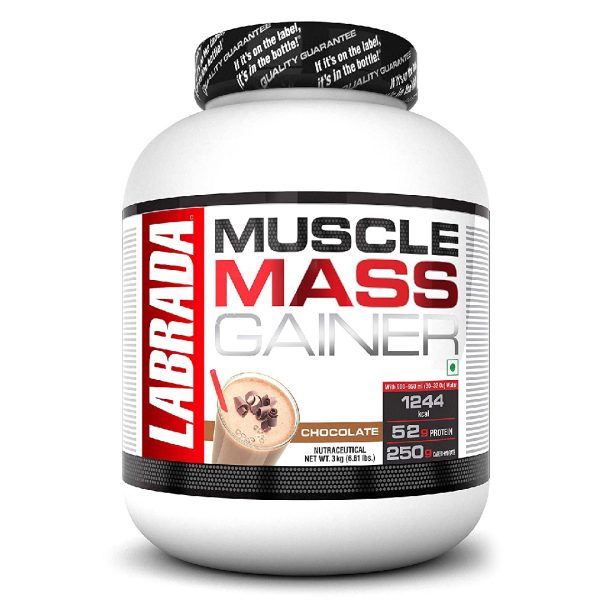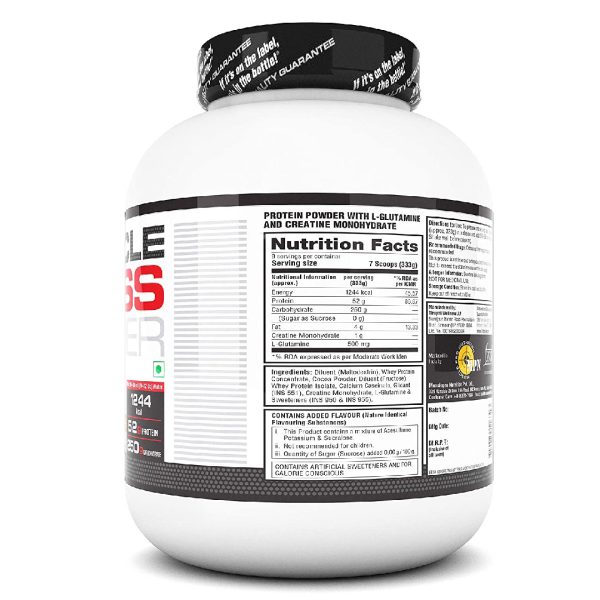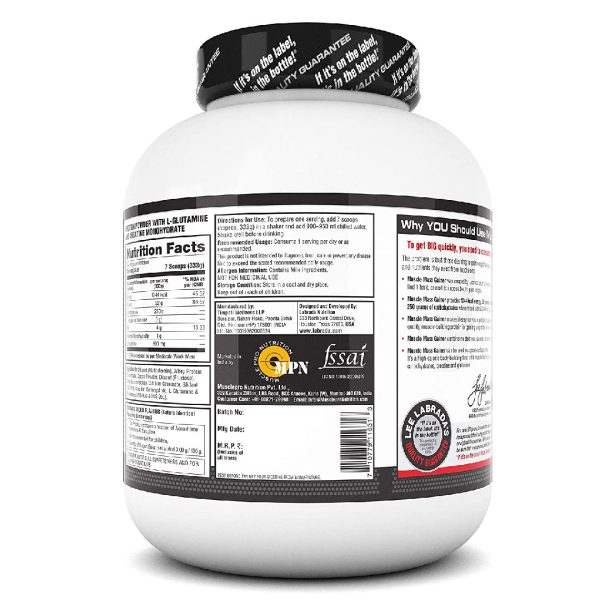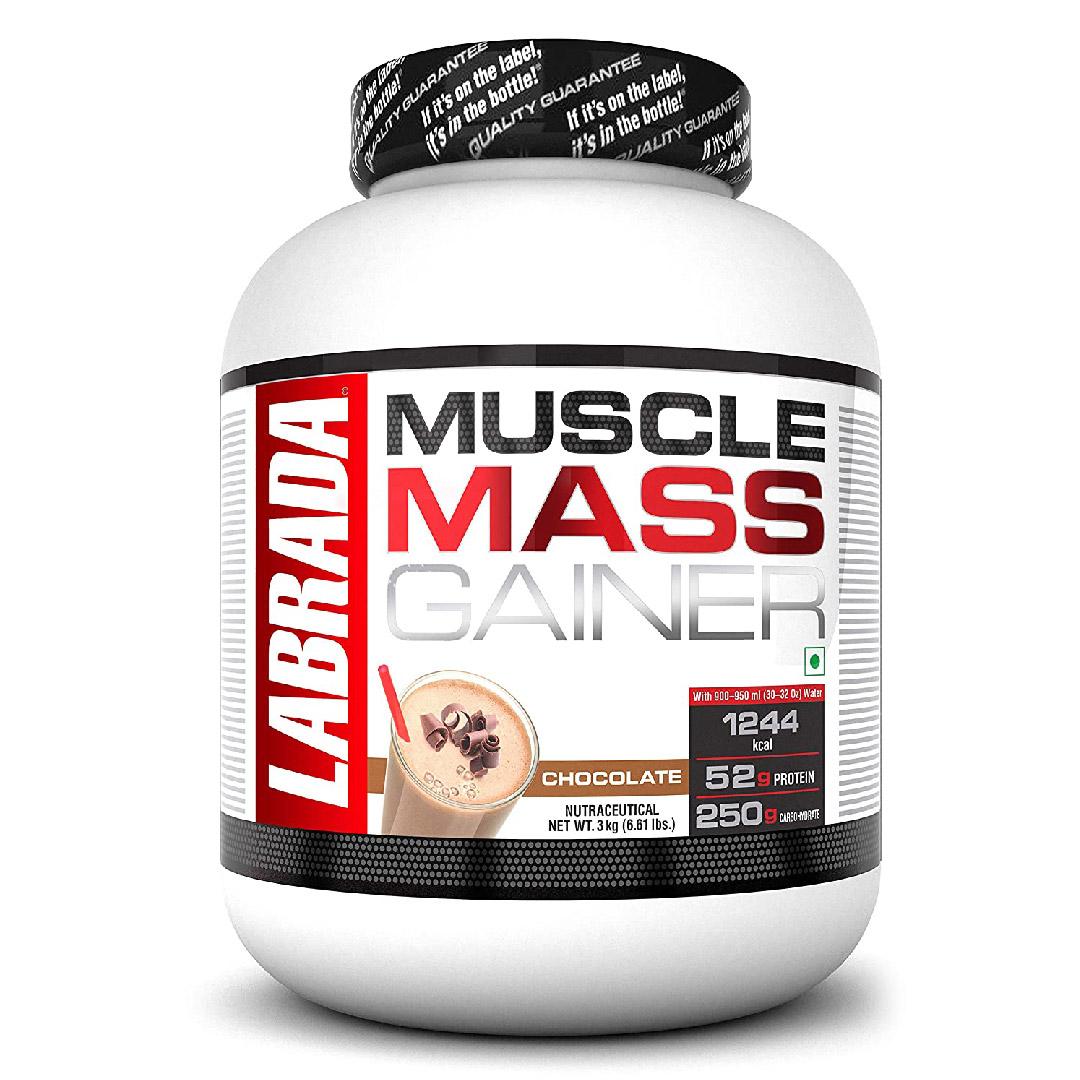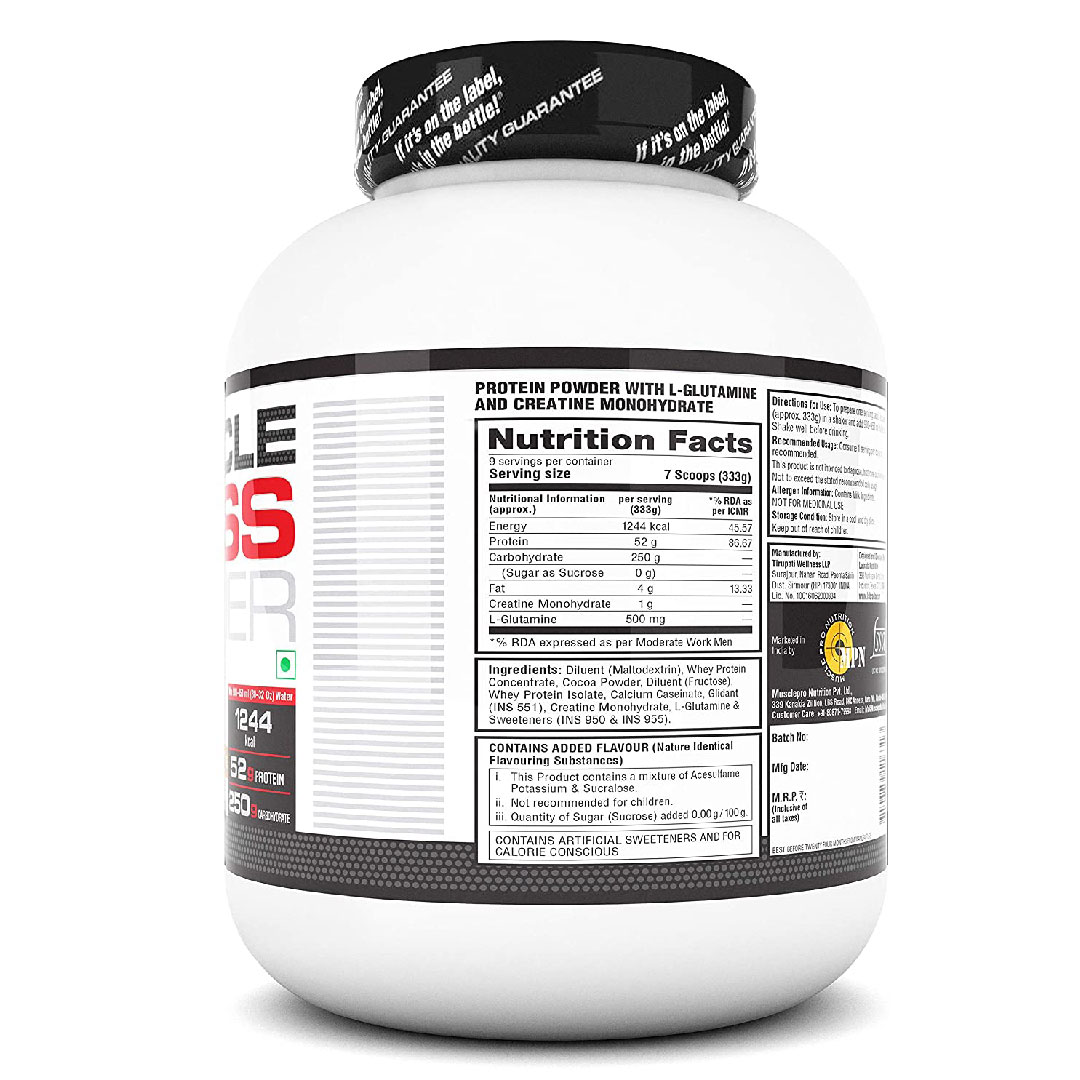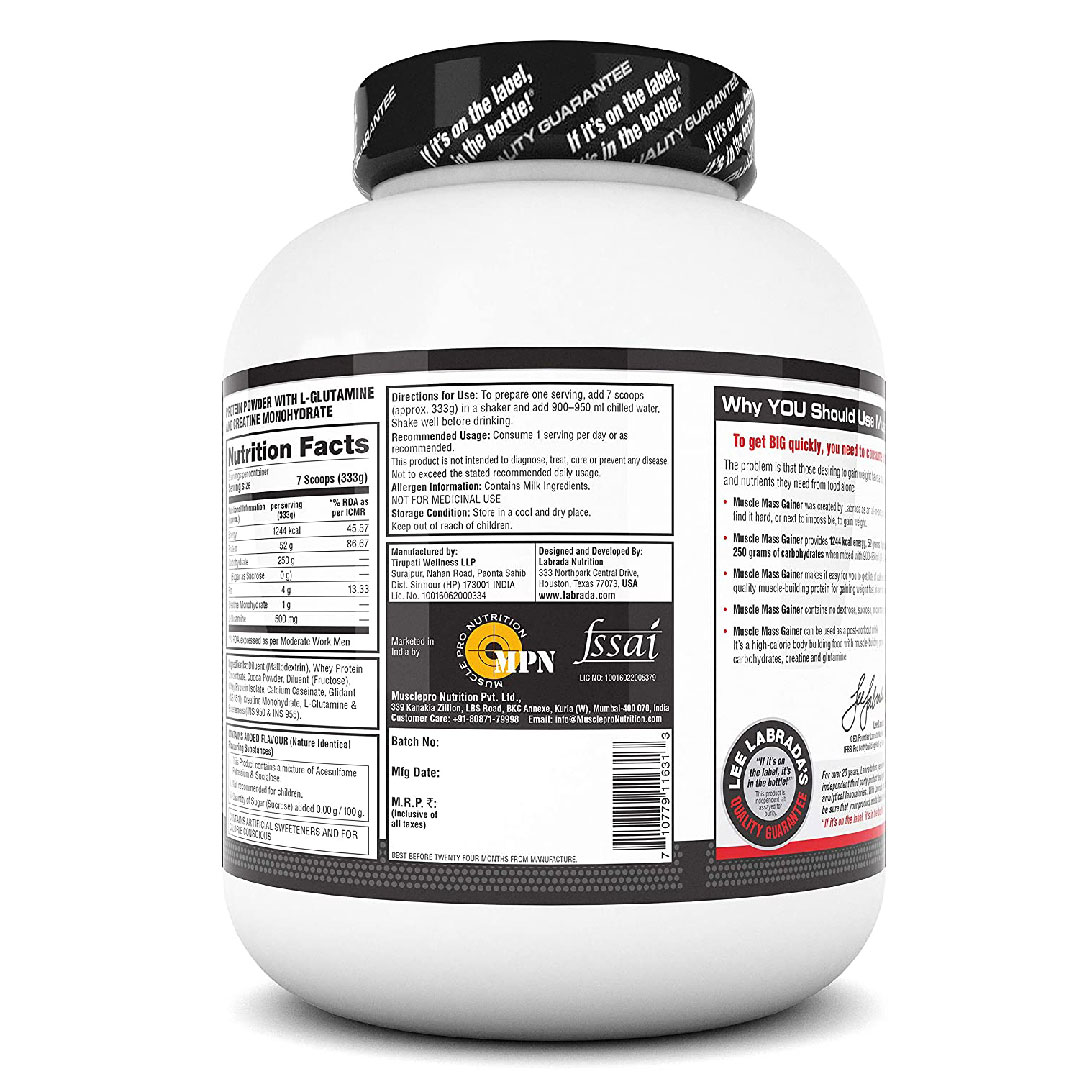 Labrada Muscle Mass Gainer, 6.61 lbs (3 kg)
Muscle Gain
Strength Gain
Power Gain
Weight Gain
Importer & Marketed
Description
Reviews (0)
Muscle Pro Nutrition
Unit 339 kanakia zillion lbs road Mumbai 70, India
FSSAI Lic. No. 10016022005379
info@musclepronutrition.com, 8087179998
Description
When's the last time you thought to yourself, "I'd like to bust my SS in the gym, struggle to eat enough food, and not gain a single quantity of muscle-" that would be never, of course, and that's exactly why if you're a hard gainer struggling to eat enough calories and build the insane size you want, you need to get on mass muscle gainer today. There are 20 big ones inside. Mass muscle gainer is the best value, highest quality, and biggest weight gainer in the world.
Contains Milk, Soy. (Lecithin).
Usage: Take 1 Serving of the Labrada Muscle Mass Gainer. Now add 32 oz. of milk or water this and blend the mixture until you get a smooth texture. Now you can easily consume it either post workout or pre-workout or any other time of the day as advised by your nutritionist/trainer.
Manufacturer: Labrada Nutration & Garden State Nutrition, 333 Northpark Central Dr Houston, Tx (USA) 77073,P.O. Box 4768 Houston, Contact: +91 8087179998, Email: info@musclepronutrition.com
Labrada Mass Gainer 11 lbs is a high-calorie body building shake which is rich in carbohydrates, creatine monohydrate, muscle building protein and essential nutrients. Together they support bulk muscle gain.
It doesn't contain dextrose, sucrose, or other fat containing ingredients.
The blended mix of Labrada Mass Gainer Chocolate consists of 1244 calories & 52g protein.
It consists of a good amount of calorie along with premium quality bulk-muscle building protein so as to speed up the weight gaining process.
BUY THESE ALONG, TO BOOST YOUR RESULTS!
Request a call back from our Sports Nutritionist to guide you!
ALL NEW FASHION BRANDS ITEMS UP TO 70% OFF