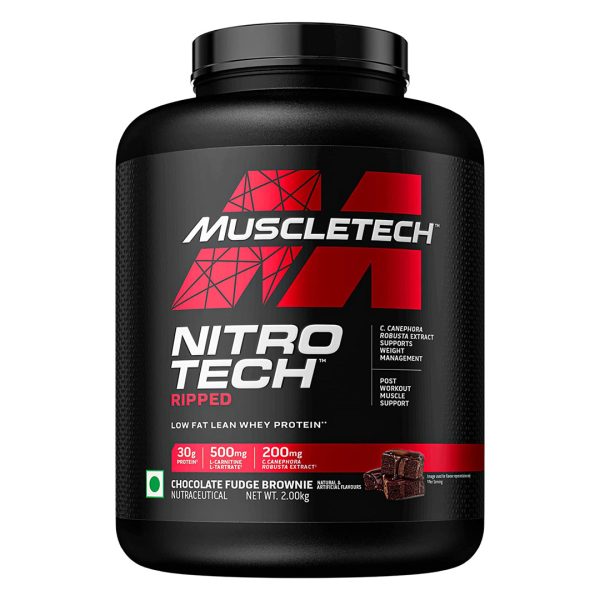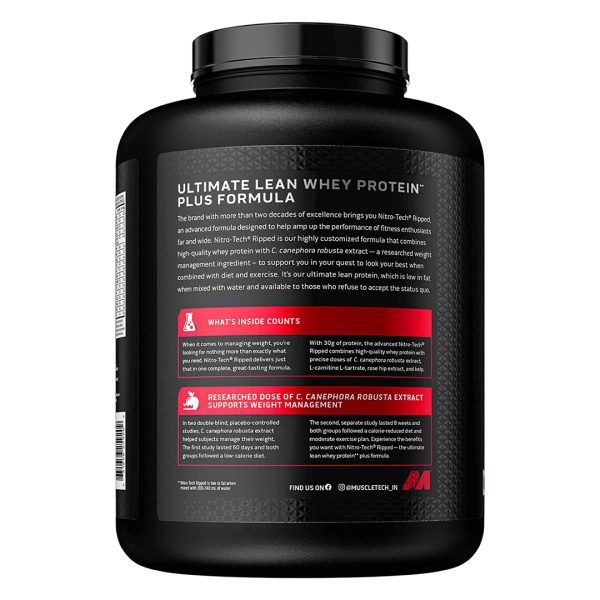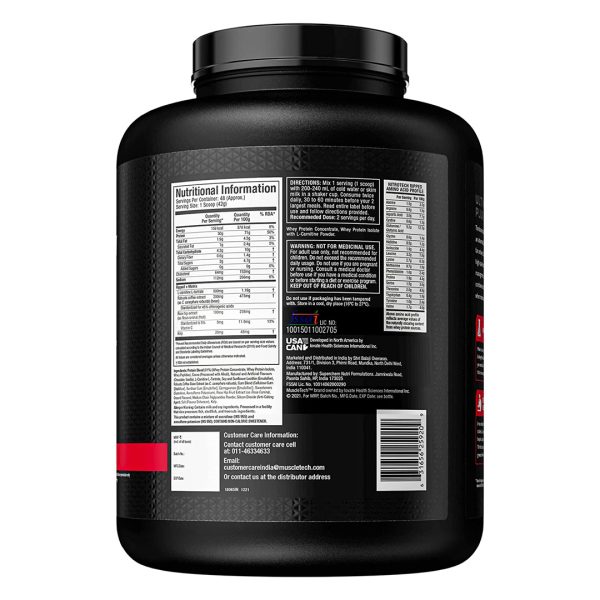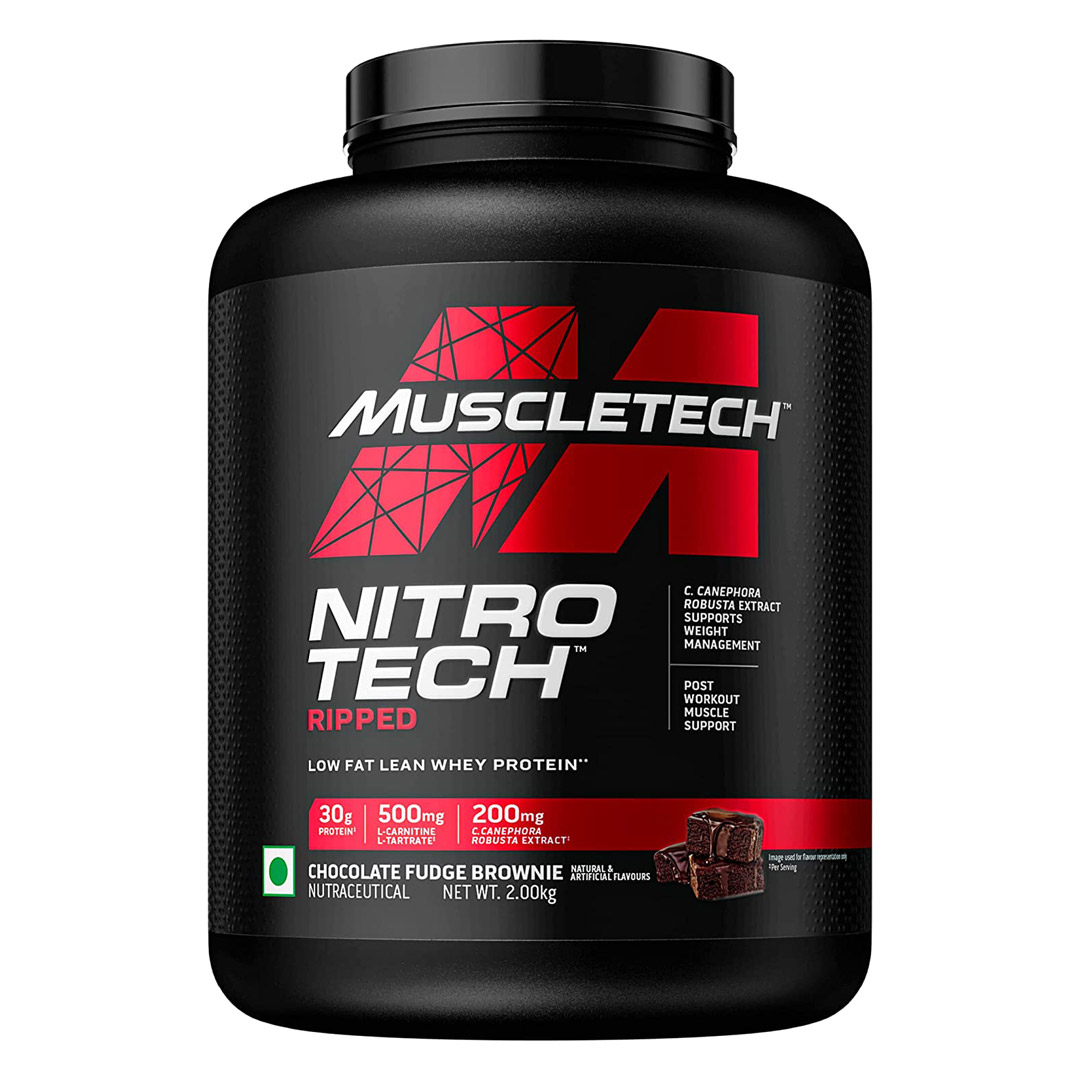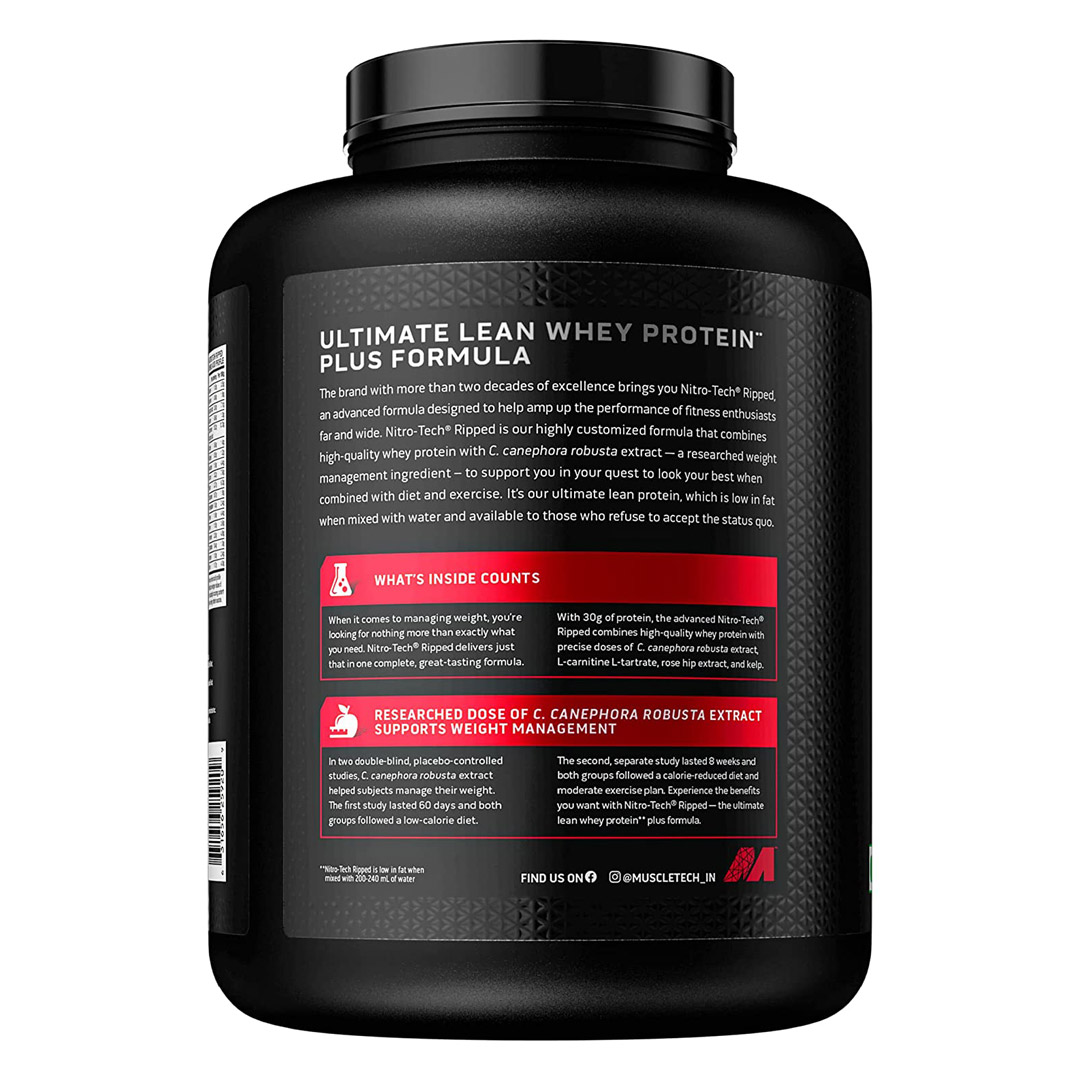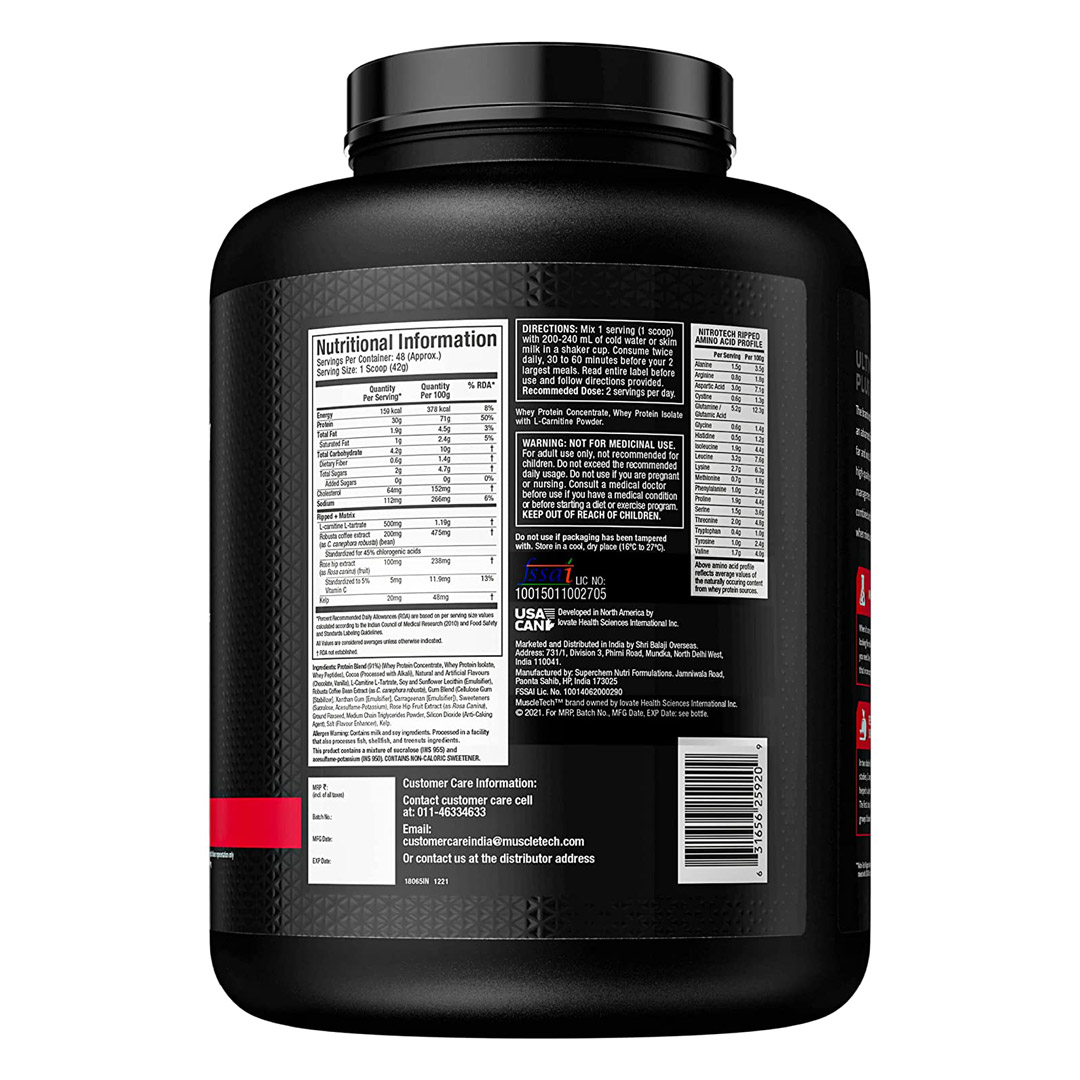 MuscleTech Nitrotech Ripped – 1.8 Kg
30g protein per serving mainly in the form of whey isolates and whey peptides.
Multi-Phase Filtration Technology for reduced fat, lactose and other impurities.
Enhanced with weight loss complex
Lean muscle building
Expiry Oct/2024
Marketed & Manufacturer
Description
Reviews (0)
Marketed & Distributed In India:
Shri Balaji Overseas (Brand Authorized):
Delhi 110041
Country of Origin: India
FSSAI Lic. No. 10015011002705
Manufacturer:
Muscletech, Lovate Health Science, 3880 Jeffery Blvd. Blasdell NY 14219
Country of Origin: USA
Description
The combined power of straight 30 mg of protein and scientifically tested weight loss complex*1 will enable faster weight loss, muscle building, and optimum core strength. The nutritious powder contains high-quality protein peptides for lean muscle sculpting. Every single scoop of 7-in-1 Muscle Tech Nitrotech Ripped delivers 500 mg of -carnitine L-tartrate, 250 mg of CLA, MCTs, green tea extract, Zero Creatine, rose hip extract, and kelp powder. Muscle Tech Nitrotech Ripped Chocolate is formulated and filtered using Multi-Phase Filtration Technology so that there is the less fat content, and reduced lactose, and impurities. Additionally, the manufacturers follow stringent cGMP standards in order to assure the quality and integrity associated with the product.
Benefits
Be it an athlete, fitness junkie, or someone working hard to build up a fitness regime, almost everyone can reap a number of benefits from it. Unlike its counterparts, Muscle Tech Nitrotech Ripped Chocolate has high-grade constituents to ensure gradual lean muscle building. A perfect blend of green tea extract, Kelp powder, and MCT oil powder assures better immunity and a great state of health inside out. Each serving of Nitrotech Ripped contains about 30mg of whey peptides that successfully meet the daily-recommended dose of protein and assures lean mass building. The whey peptides are the choicest ones with a very high biological value (BV).
One of the many great benefits includes an effective weight loss regime. The presence of C. canephora robusta assures faster weight loss and a simultaneous build-up of energy and strength. People drinking a blend with this particular key ingredient have been shown to lose 5 kgs in a matter of just 60 days. Consumers can achieve the aforementioned results by following a clean diet and an exercise routine.
Ingredients: 
Apart from C. canephora robusta, Nitrotech Ripped contains the following key ingredients:
Isolate Protein & Peptide Blend (whey peptides, whey protein isolate, whey protein isolate 97%), maltodextrin, calcium carbonate, natural and artificial flavors, gum blend (cellulose gum, xanthan gum, carrageenan), soy or sunflower lecithin, flaxseed, medium chain triglycerides, silicon dioxide, salt, sucralose, acesulfame-potassium.
Contains milk and soy ingredients
Usage: Mix 1 serving (1 rounded scoop) with cold water or milk twice daily. For best results, consume the mixture at least 30 to 60 minutes before 2 largest meals daily. MuscleTech suggests following a healthy regime that must include intake of a clean diet and a workout routine depending upon the current fitness levels.
Note- Actual product Image May Vary.
BUY THESE ALONG, TO BOOST YOUR RESULTS!
Request a call back from our Sports Nutritionist to guide you!
ALL NEW FASHION BRANDS ITEMS UP TO 70% OFF