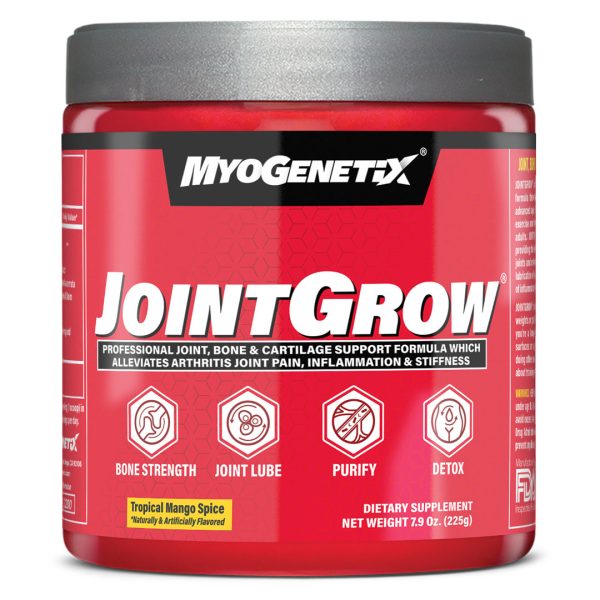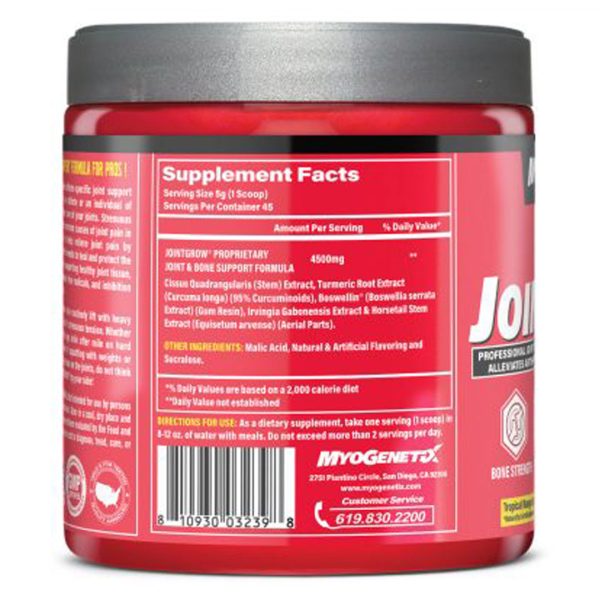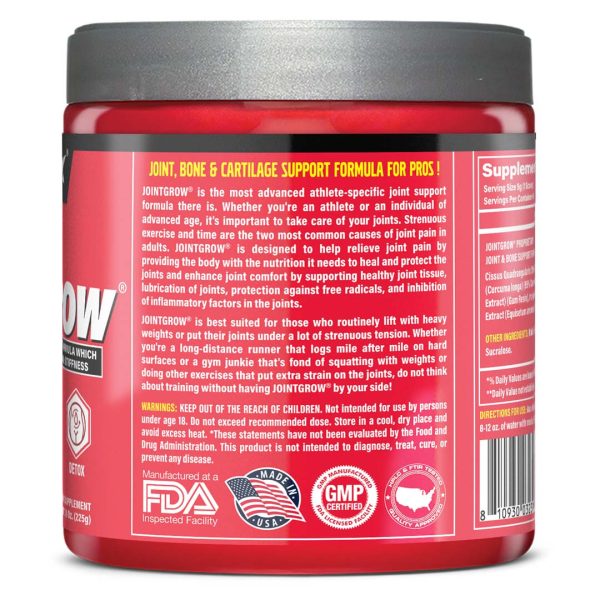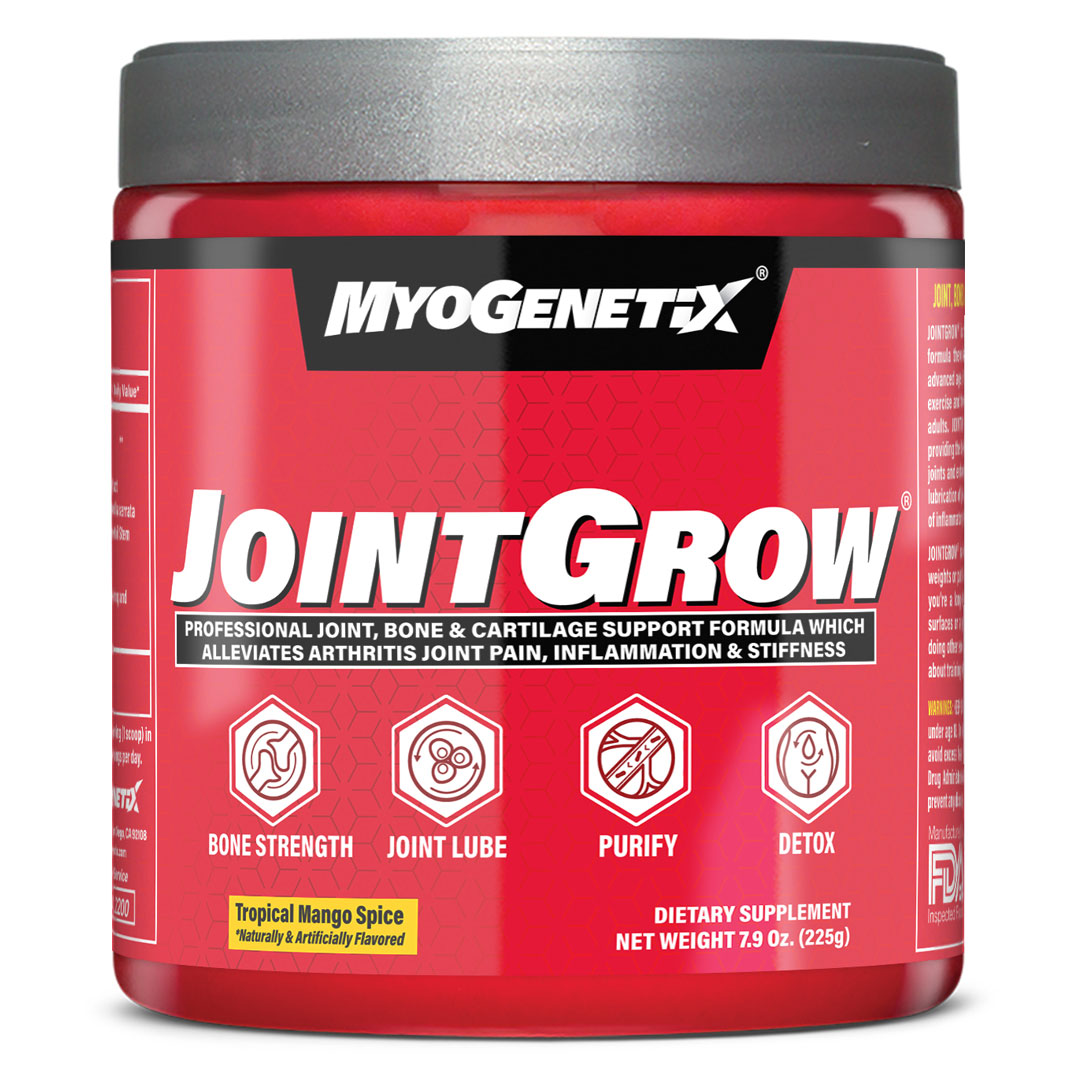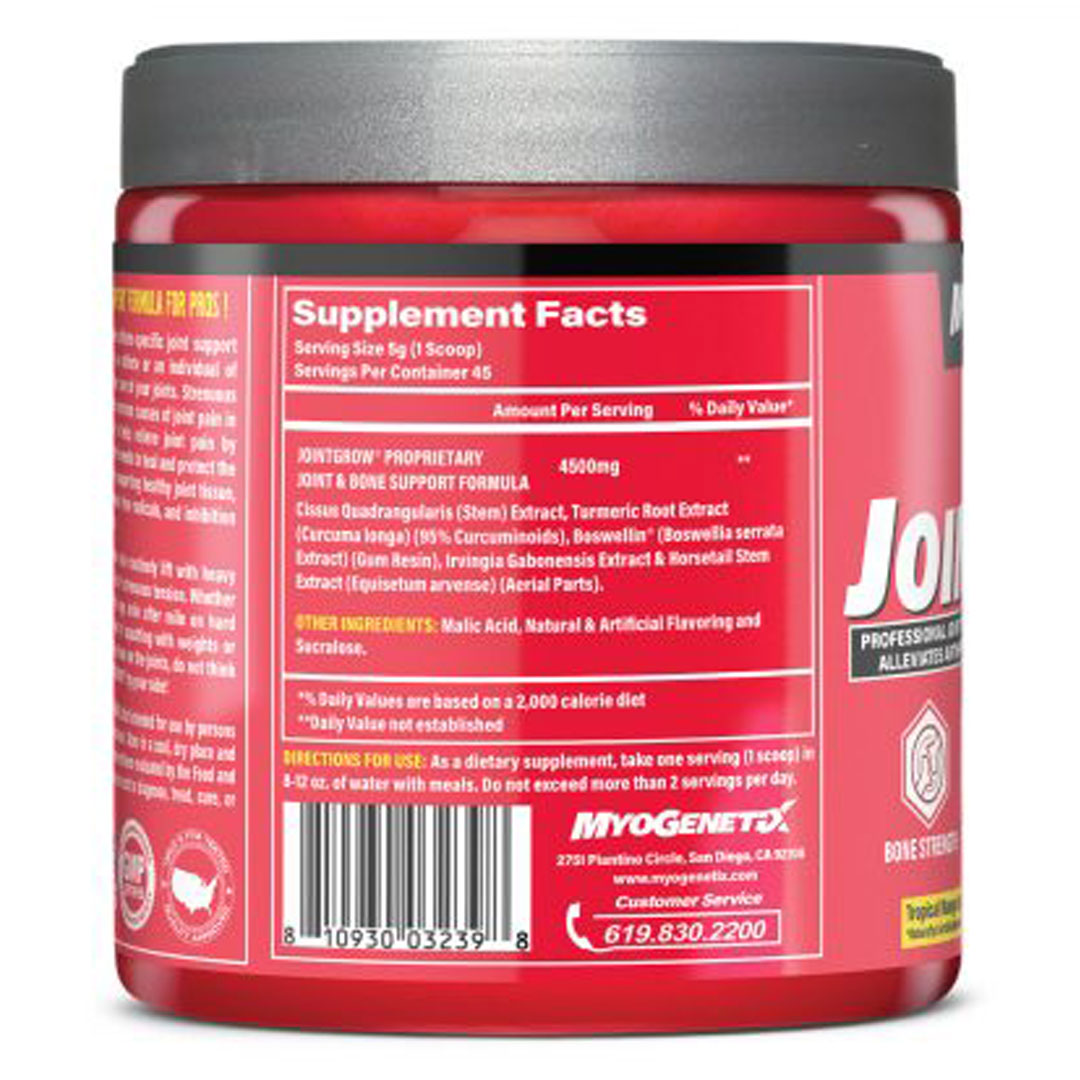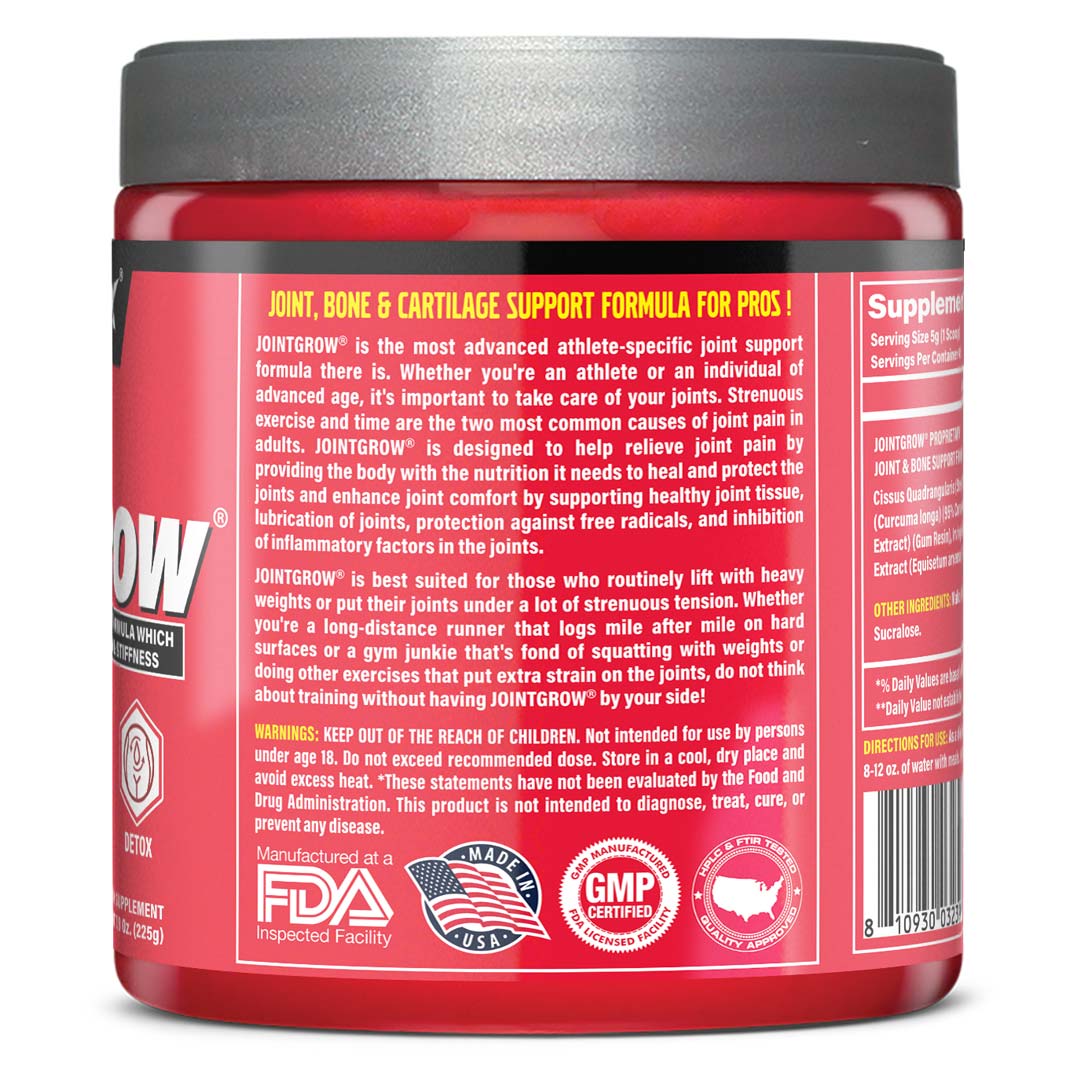 MYOGENETIX® JOINTGROW® 225g (7.9 Oz.)
Joint Support
Bone Support
Cartilage Support
Pros Formula
Injury Free
Expiry-Best Before 04/2024
Importer
Description
Reviews (0)
Hybrid Laboratories Pvt. Ltd. (Brand Authorized):
Level 10, DLF Corporate Greens, Tower 2, Sector 74A, Gurgaon India
FSSAI Lic. No. 10021063000011
instagram@myogenetix.in, 8288001278
Description
JOINTGROW® is the most advanced athlete-specific joint support formula there is. Whether you're an athlete or an individual of advanced age, it's important to take care of your joints. Strenuous exercise and time are the two most common causes of joint pain in adults. JOINTGROW® is designed to help relieve joint pain by providing the body with the nutrition it needs to heal and protect the joints and enhance joint comfort by supporting healthy joint tissue, lubrication of joints, protection against free radicals, and inhibition of inflammatory factors in the joints. JOINTGROW® is best suited for those who routinely lift heavy weights or put their joints under a lot of strenuous tension. Whether you're a long-distance runner that logs mile after mile on hard surfaces or a gym junkie that's fond of squatting with weights or doing other exercises that put extra strain on the joints, do not think about training without having JOINTGROW® by your side!
Serving size – 1 scoop ( 5 gms )
Servings – 45 servings per container
DIRECTIONS FOR USE: As a dietary supplement, take one serving (1 scoop) with 8-12 oz. of water with meals.
BUY THESE ALONG, TO BOOST YOUR RESULTS!
Request a call back from our Sports Nutritionist to guide you!
ALL NEW FASHION BRANDS ITEMS UP TO 70% OFF