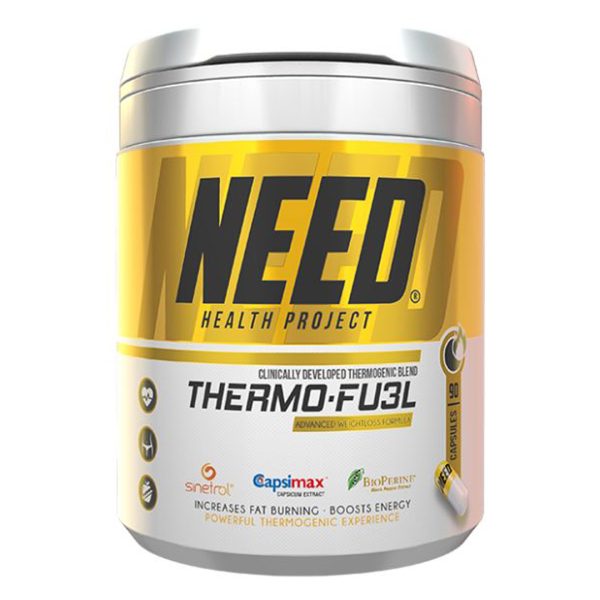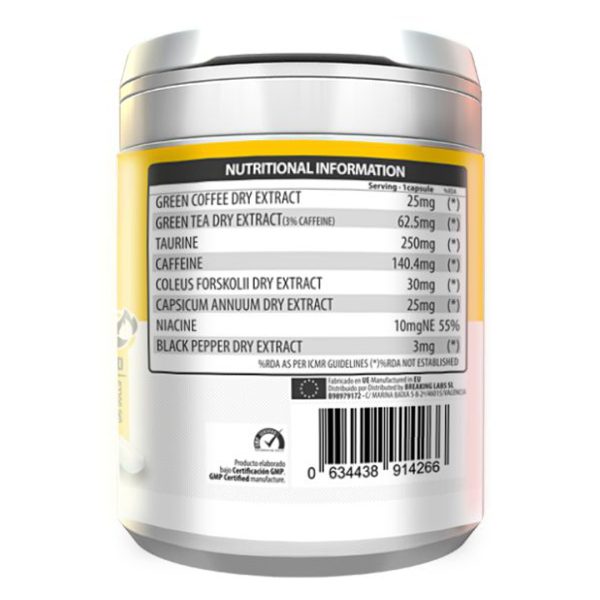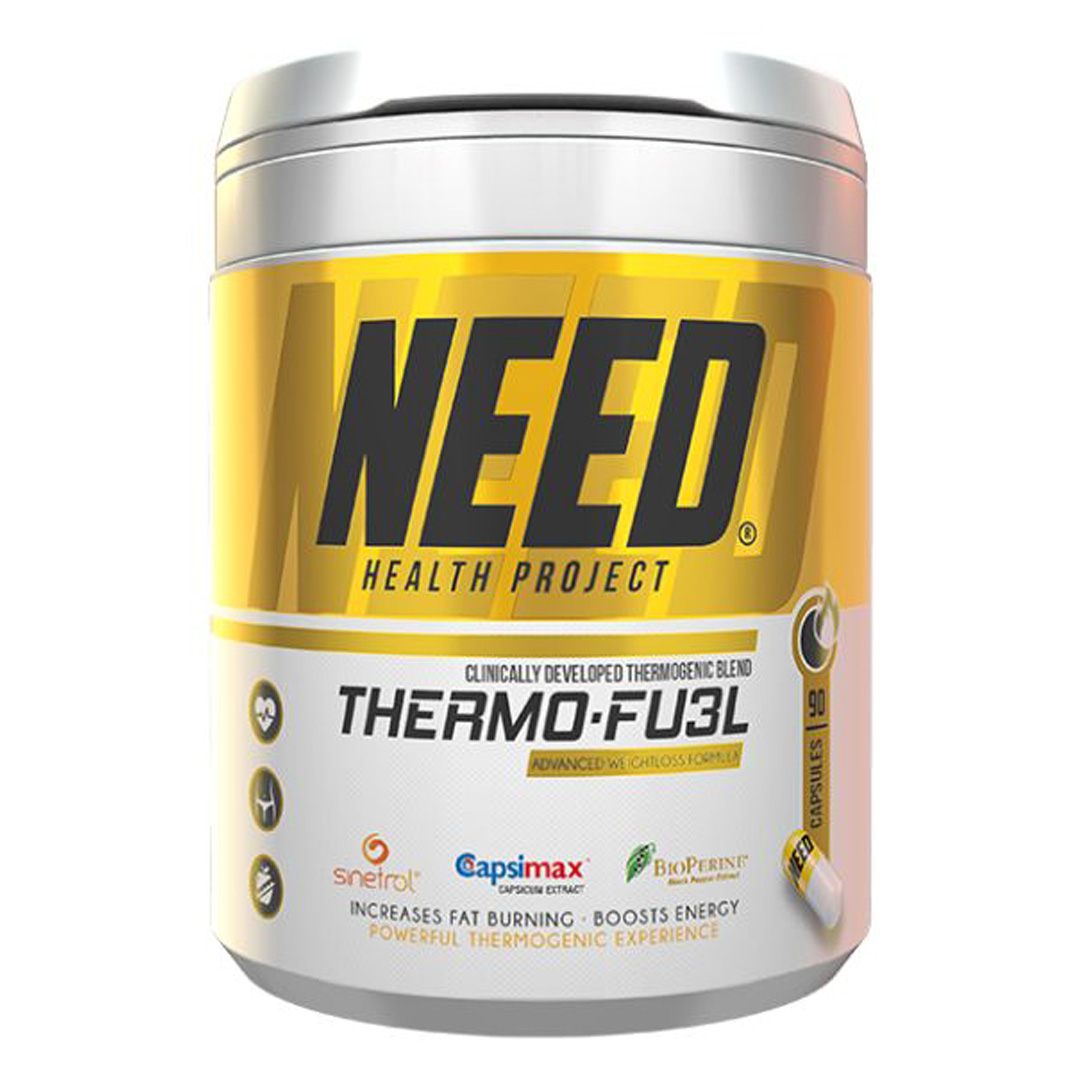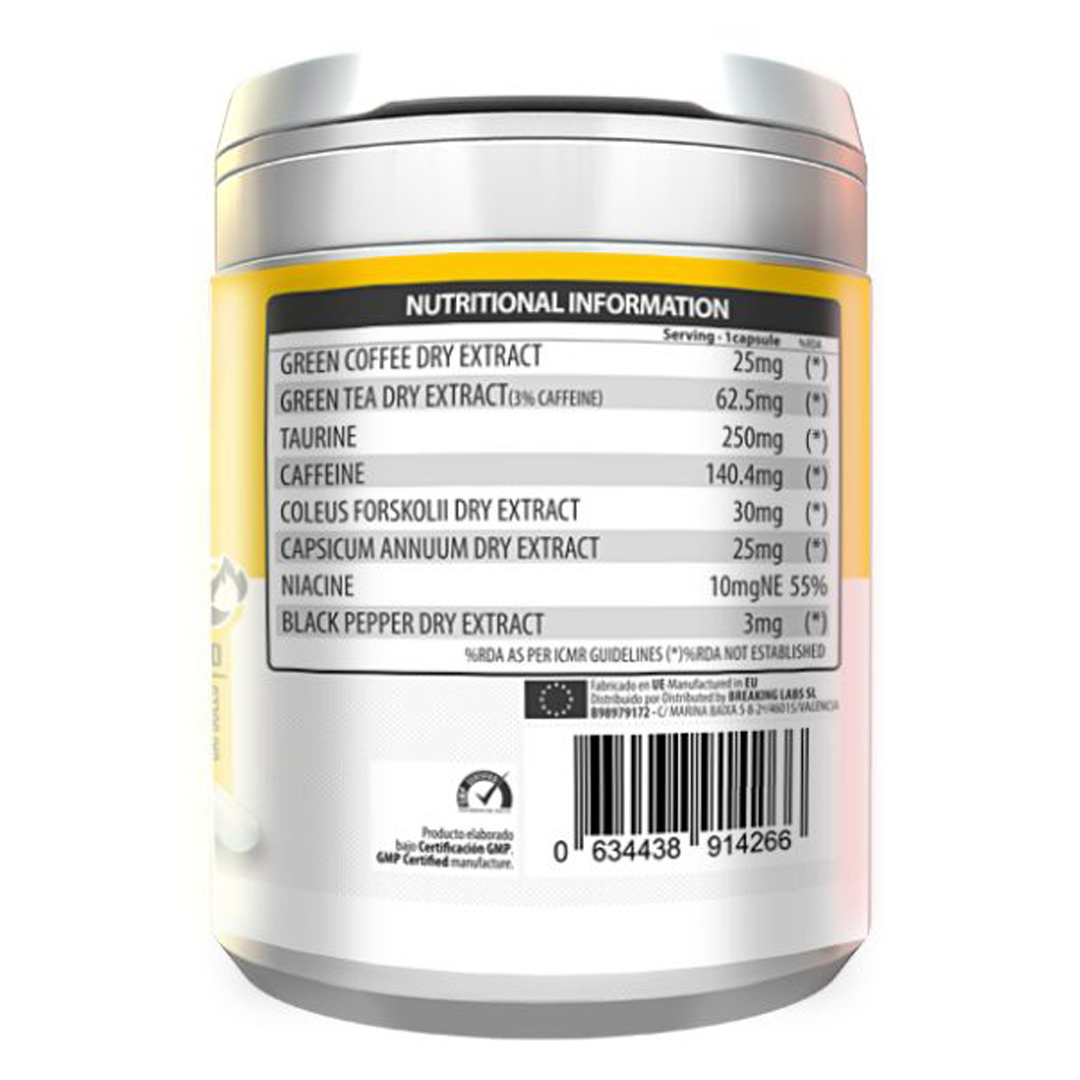 NEED Thermo-fuel 90 Capsules
INCREASES YOUR METABOLISM
WEIGHT CONTROLPRO FEATURE
INCREASES ENERGY
GREATER CONCENTRATION AND MENTAL FOCUS
BOOSTS PERFORMANCE
Expiry-03/2024
Importer & Marketed
Description
Reviews (0)
Description
Thanks to NEED® THERMO·FU3L you will burn what you don't need, as it incorporates the most effective patents in a single product. An authentic oven for burning fat!
NEED® THERMO·FU3L® contains Capsimax® which increases energy consumption, promotes weight loss, stimulates the digestion of carbohydrates, increases the oxidation of fats, and burns 12 times more calories at rest.
Besides, NEED® THERMO·FU3L incorporates Sinetrol® which is a new patented extract 100% natural composed of citrus and polyphenols able to stimulate lipolysis (breaks down fat), and Bio-perine® which is powerful and thermogenic capable of stimulating thermogenesis, increasingly used in the treatment and prevention of obesity.
In addition, NEED® THERMO·FU3L3 incorporates extracts of green coffee and Guarana that contribute to burning the excess glucose and fat present in the body, slowing down the entry of sugar into the blood, so it substantially reduces the process of accumulation of fats in the body and exerts a stimulating effect for several hours.
NEED® THERMO·FU3L IS SPECIALLY SUITABLE TO BURN CALORIES FASTER
Directions: Take 1 capsule a day between breakfast Or lunch.
BUY THESE ALONG, TO BOOST YOUR RESULTS!
Request a call back from our Sports Nutritionist to guide you!
ALL NEW FASHION BRANDS ITEMS UP TO 70% OFF