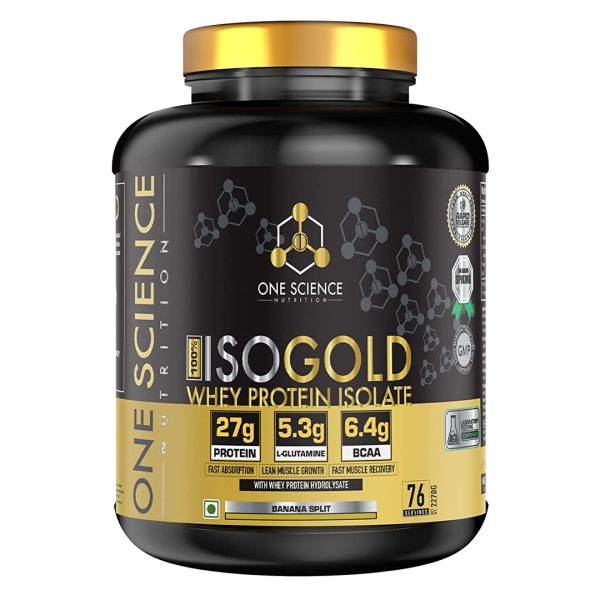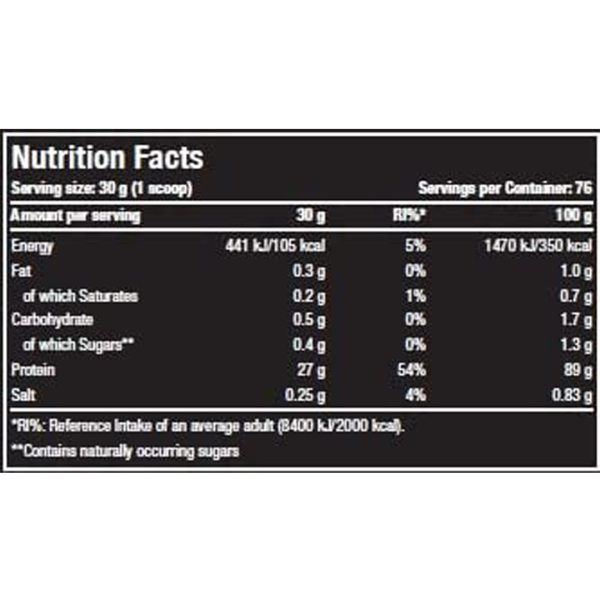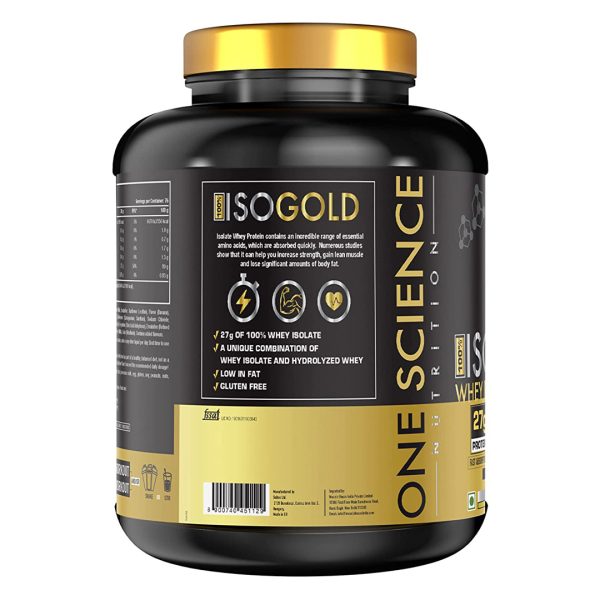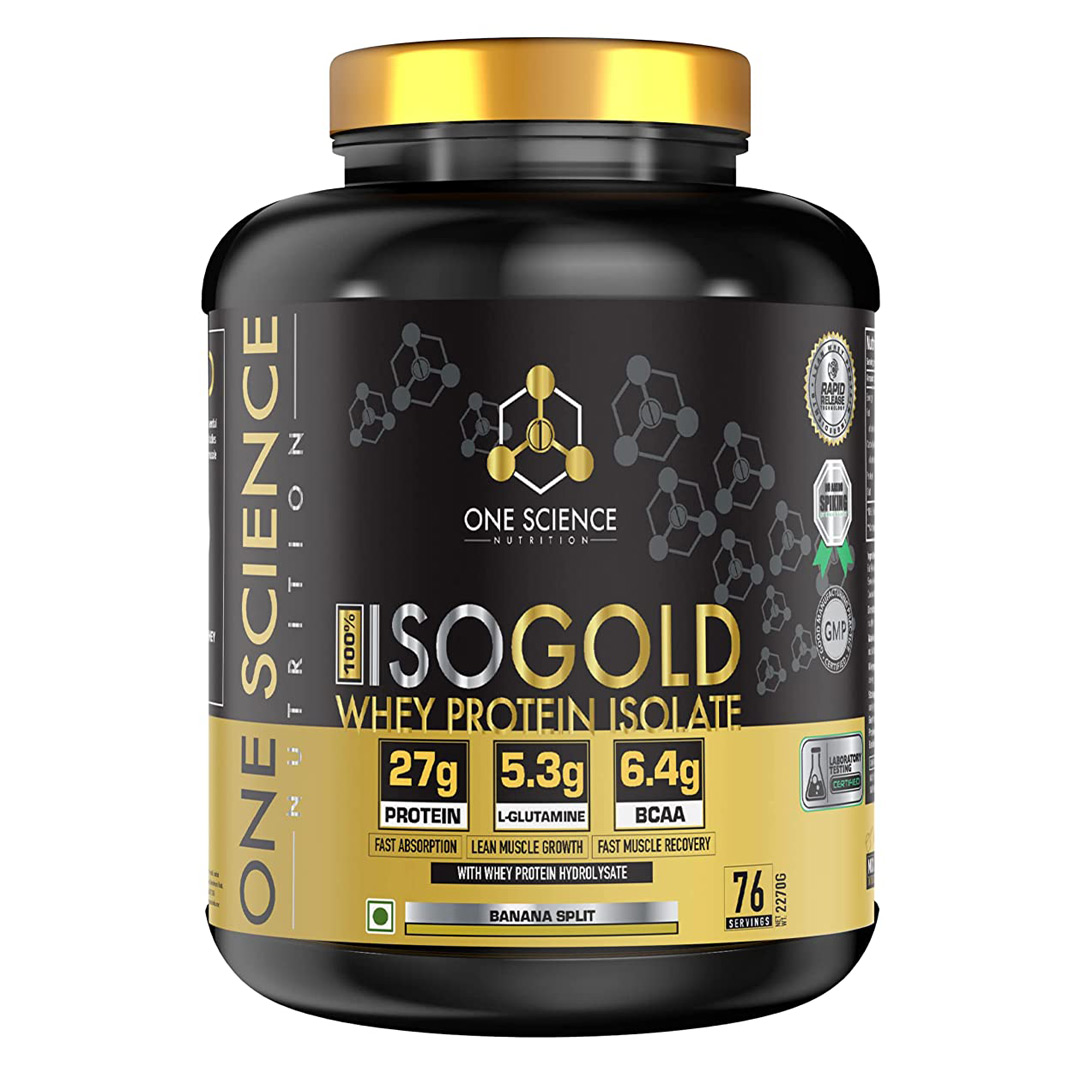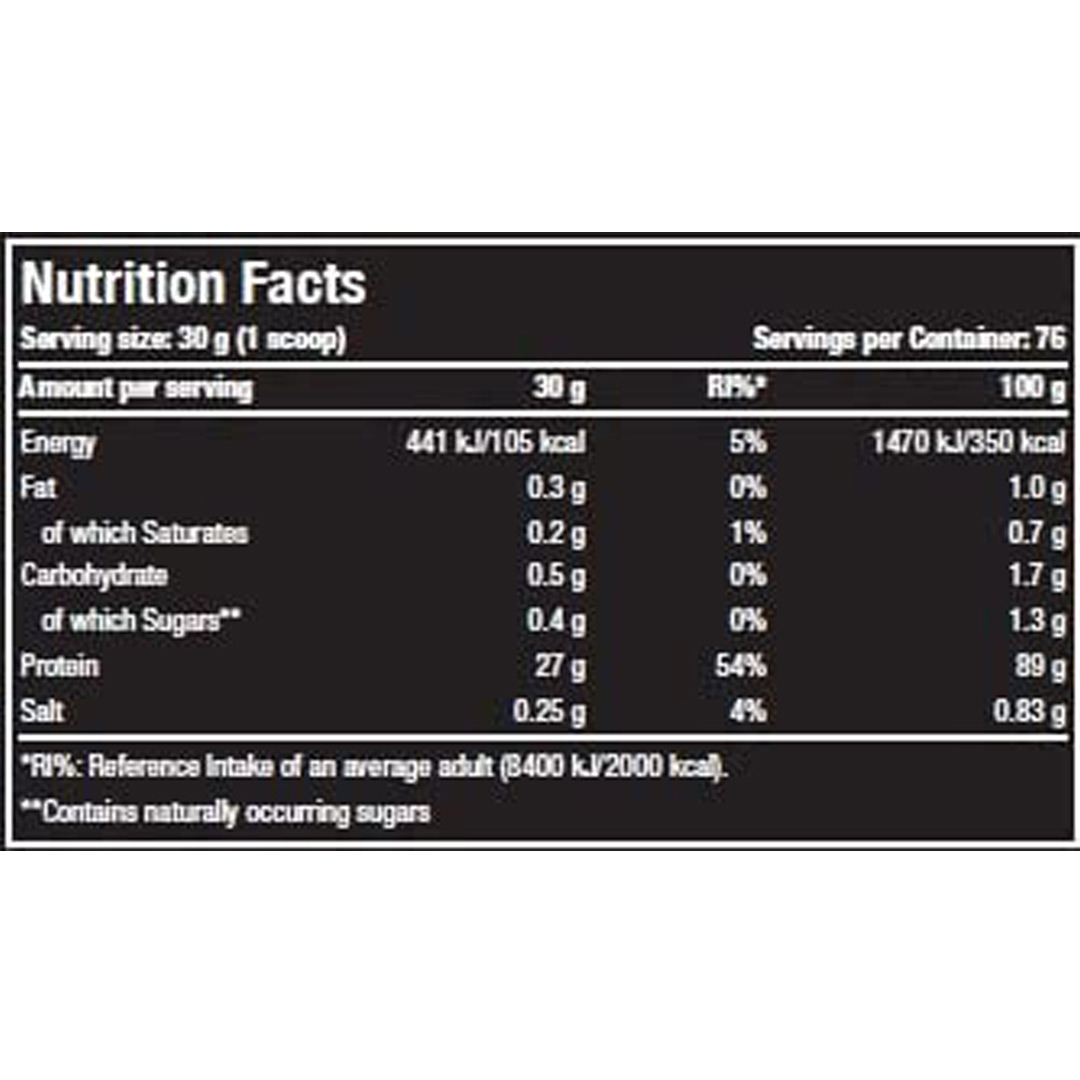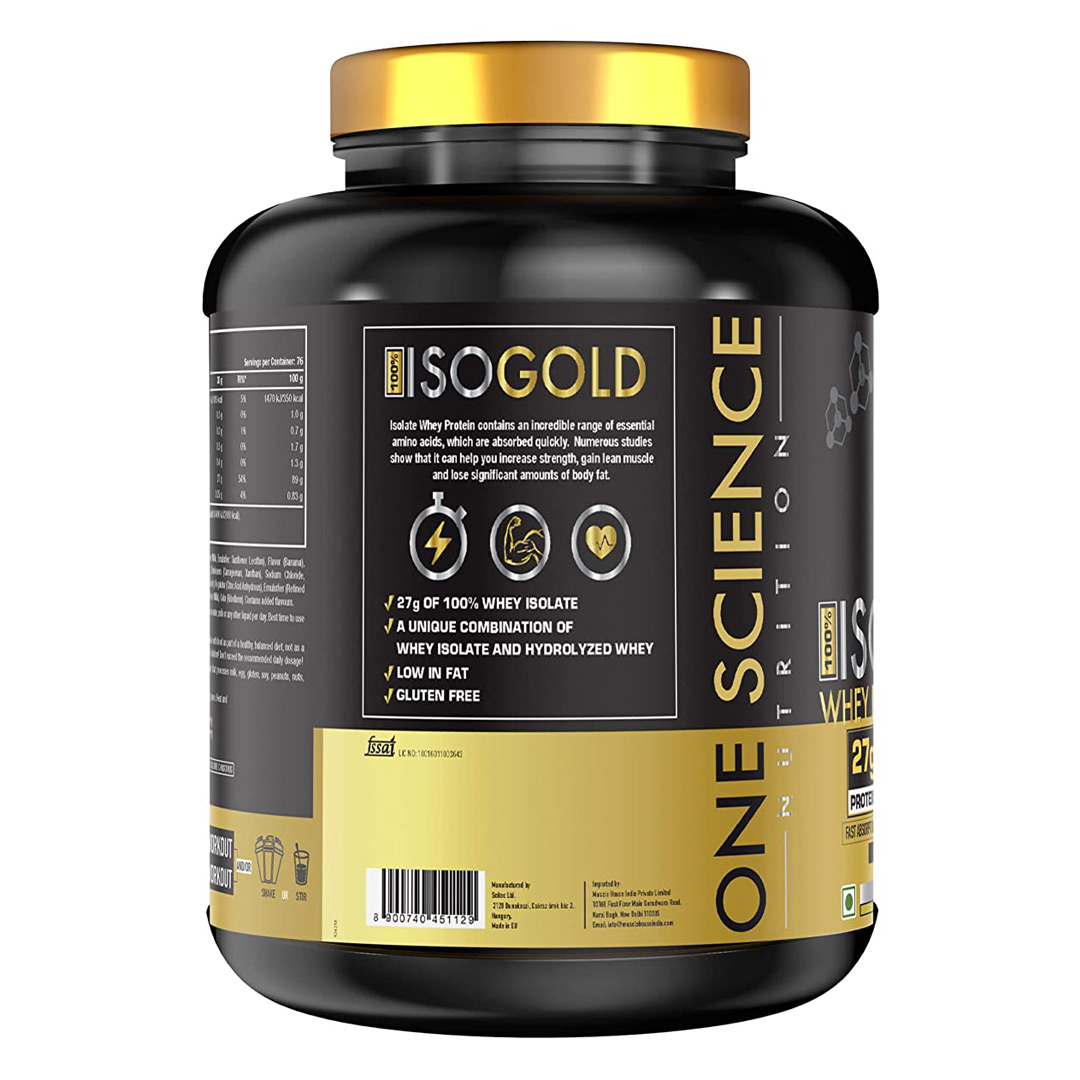 One Science Nutrition 100% ISO Gold Whey Protein
Our 100% ISO Gold Whey Protein is the purest, highly-refined and low-calorie protein supplement that is scientifically formulated to deliver 27 grams of high-quality protein per serving. Its unique formula allows you to recover faster, build more lean muscle mass and gets superior results.
27 gms protein per serving
6.4 gms BCAA per serving
Fast-absorbing Whey Hydrolysate and Isolate
Made from 'Grass Fed Whey'
Expiry
Chocolate Charge 12/2023
Banana 11/2025
Cookies 11/2025
Importer
Description
Reviews (0)
Importer
Muscle House India (✓ Brand Authorized):
10168 first floor main gurudwara road karol bagh, Delhi 110005, India
FSSAI Lic. No. 10016011003643
info@musclehouseindia.com, (011) 45960935
Manufacturer
Scitec Ltd. 2120 Dunakeszi, Csorse arok Koz 2
Country of Origin: Hungary, EU
Description
Product Description:
Whey protein is one of the highest qualities of protein that we can incorporate into our diet. Our all-natural ISO Gold Protein provides you with 27 grams of pure protein per serving. It is derived from the milk of cows that are fed naturally with grass rather than grains. Thus, making it more nutritional and healthy.
Benefits of OSN ISO Gold Protein:
Incorporating OSN ISO Gold Protein into your diet can be very beneficial. It helps in supporting lean muscle, promoting a positive nitrogen balance, and maintaining and repairing bones. It also helps you to gain muscles and burn your body fat.
Our ISO-Gold Protein provides you with 6.4 grams of Branched Chain Amino Acids (BCAAs) that help you to build your muscles and improve your strength. This protein supplement is the product of our avant-garde technology and our passion for providing the finest sports nutrition products.
How should you take it?
You should take 30 grams of OSN ISO Gold Protein with 300 ml of water, milk or any other liquid after your workout. As it gets digested by the body fairly quickly and thus helps you to recover instantly.
BUY THESE ALONG, TO BOOST YOUR RESULTS!
Request a call back from our Sports Nutritionist to guide you!
ALL NEW FASHION BRANDS ITEMS UP TO 70% OFF