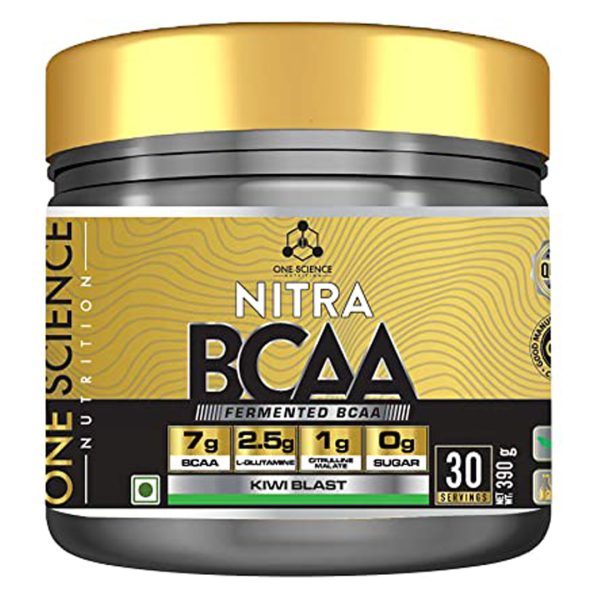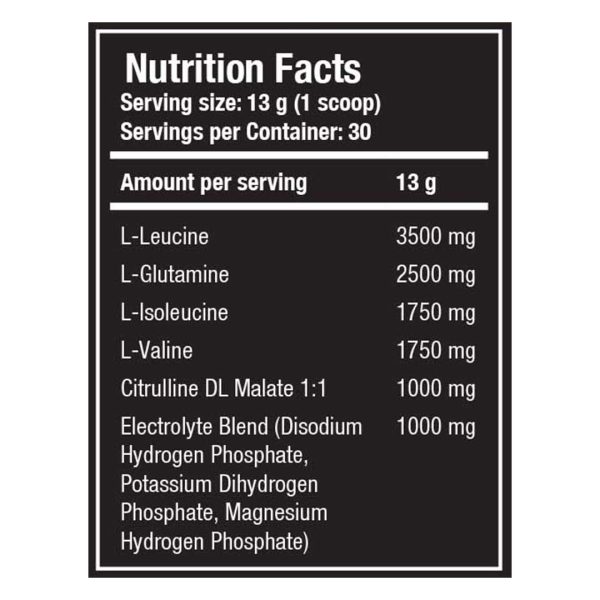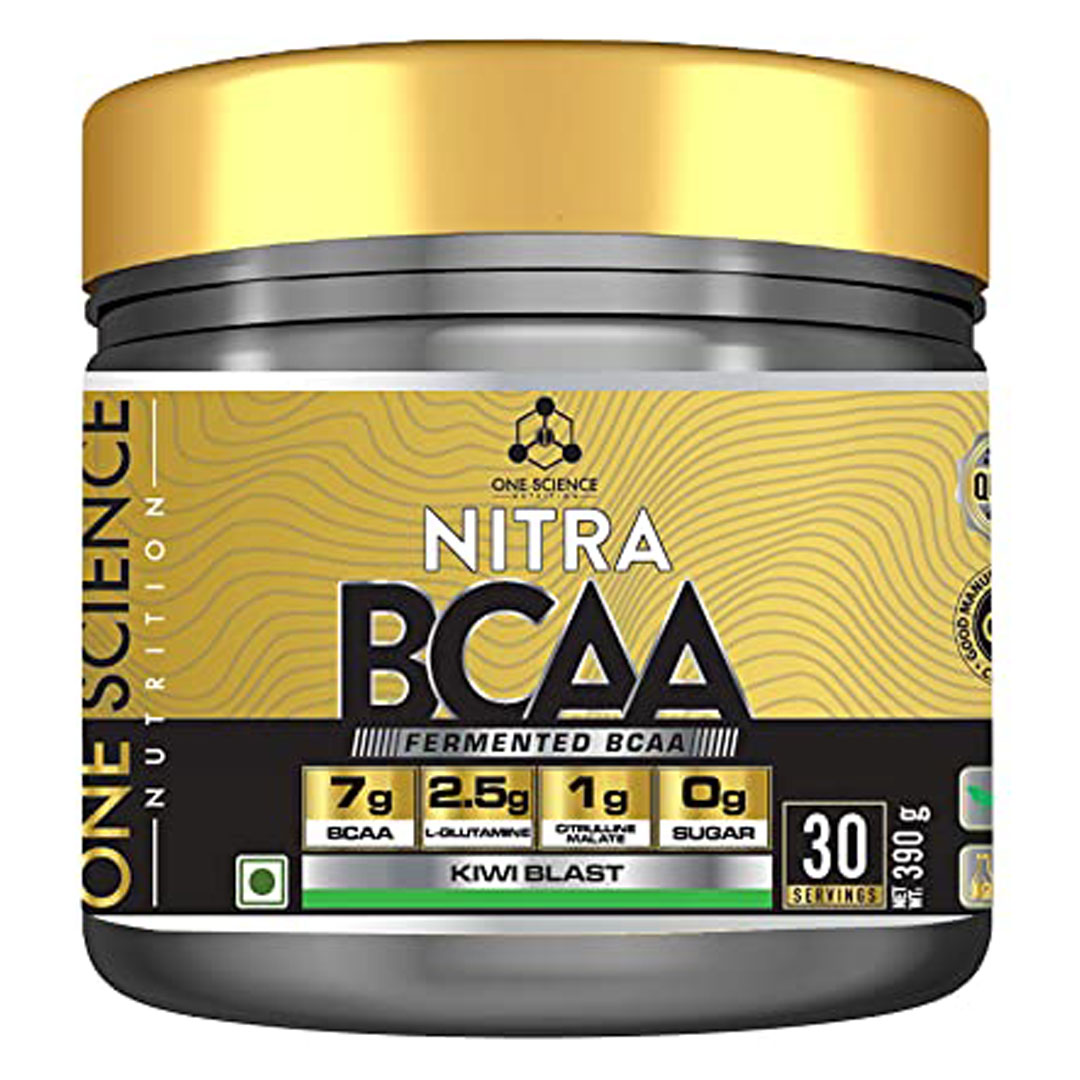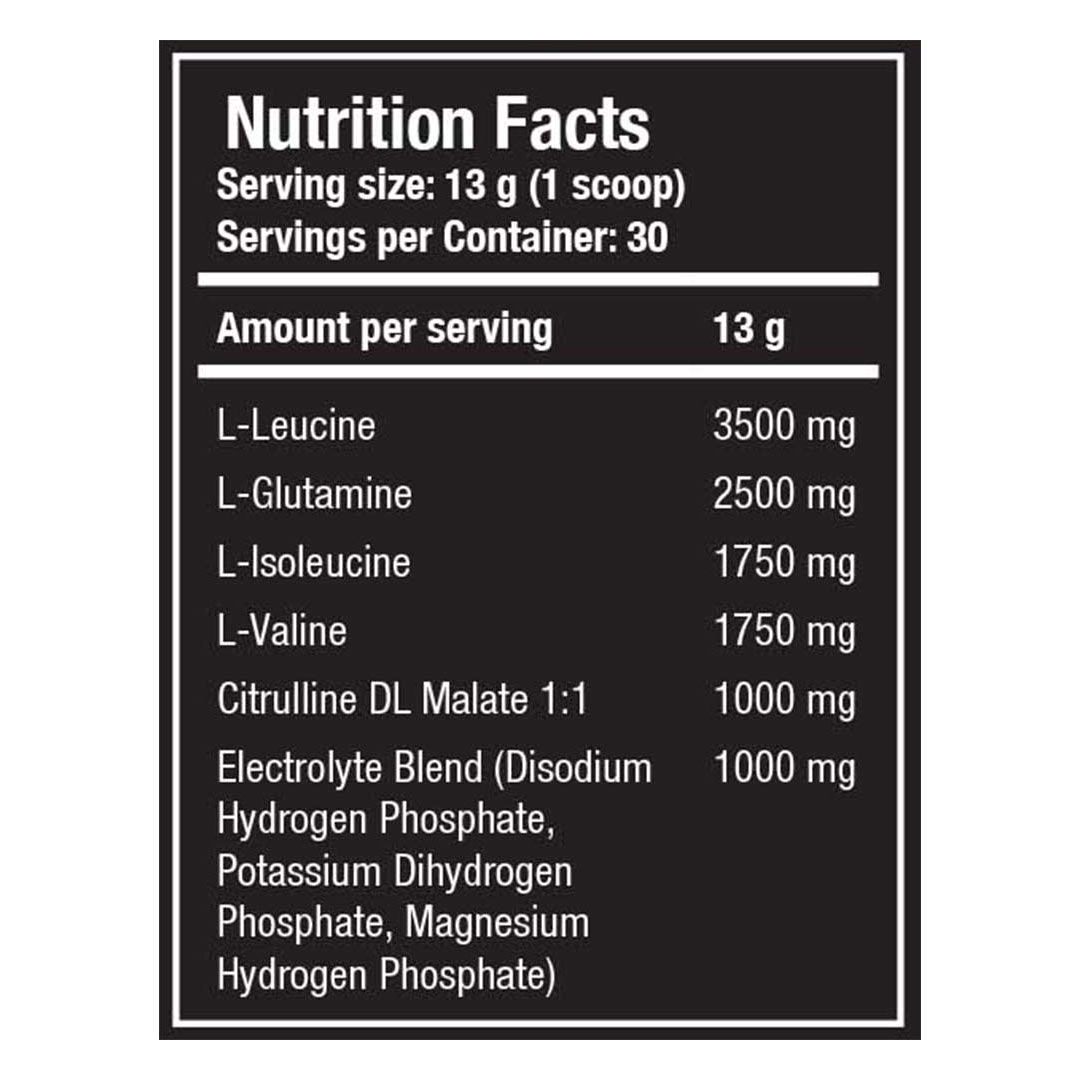 One Science Nutrition Nitra BCAA
One Science Nutrition Fermented Nitra BCAA | Intense Pre-Workout Drink | Stay Hydrated | Performance Booster – [30 Serving].
Key Points:
Uniquely formulated:  to help you fight the muscle loss and it also provides 27g BCAA to your muscles which minimizes the protein breakdown and act as a fuel.
Nitra BCAA contains: 1g citrulline malate and L-glutamine and also has electrolytes to improve your performance during the intense training sessions.
Muscle Recovery: With 2.5g Glutamine per serving, Nitra BCAA helps accelerate the muscle recovery.
Contains Electrolytes: which help maintain the electrolyte and water balance in the body during workout to prevent dehydration.
Importer
Description
Reviews (0)
Importer
Muscle House India (✓ Brand Authorized):
10168 first floor main gurudwara road karol bagh, Delhi 110005, India
FSSAI Lic. No. 10016011003643
info@musclehouseindia.com, (011) 45960935
Manufacturer
Scitec Ltd. 2120 Dunakeszi, Csorse arok Koz 2
Country of Origin: Hungary, EU
Description
One Science Nutrition Nitra Branched Chain Amino Acids (BCAA) is formulated to help you build your body and achieve your goals. It improves your muscle-building capacity and also helps you in fighting muscle loss. It adds 27 grams of BCAA to your muscles which helps reduce protein breakdown, therefore, acting as a fuel to build muscles. By reducing muscle breakdown OSN Nitra BCAA increases your energy, thus improving your performance significantly. To satisfy your taste buds, it comes in multiple flavors like Kiwi, Lemon Lime, Apple, Mojito, Peach Iced Tea, Watermelon, Pomegranate Berries, and Raspberry.
Benefits Of NITRA BCAA
It helps in preventing the breakdown of muscles, therefore, allowing you to build and tone your body as you like. It contains one gram of citrulline malate and L-glutamine per serving. In addition to that, it contains multiple electrolytes that keep your body healthy.
It has 7 grams of BCAA, 2.5 grams of L-glutamine, 1 gram citrulline malate, and 1 gram of electrolytes per serving, which help you to bring the best out of you in the gym. Besides containing 0% sugar, this supplement is also 100% vegan! Also, with each buy, you get 30 servings.
How should you take it?
The ideal way of consuming OSN Nitra BCAA is by mixing one serving of its powder that measures close to 13 grams into 400 ml of any liquid of your choice. Water, milk, or anything else that you may prefer. Shake it well and set it aside for a few minutes in order to ensure proper dissolution of all the BCCA content. You can take the drink before, after, or even during your workout session!
BUY THESE ALONG, TO BOOST YOUR RESULTS!
Request a call back from our Sports Nutritionist to guide you!
ALL NEW FASHION BRANDS ITEMS UP TO 70% OFF