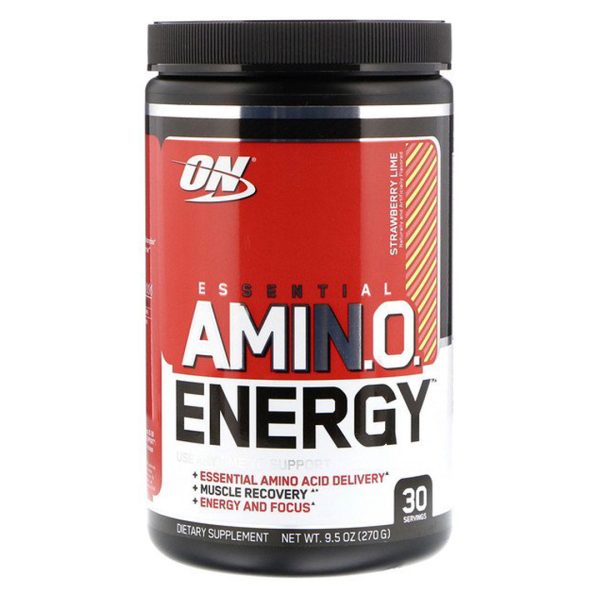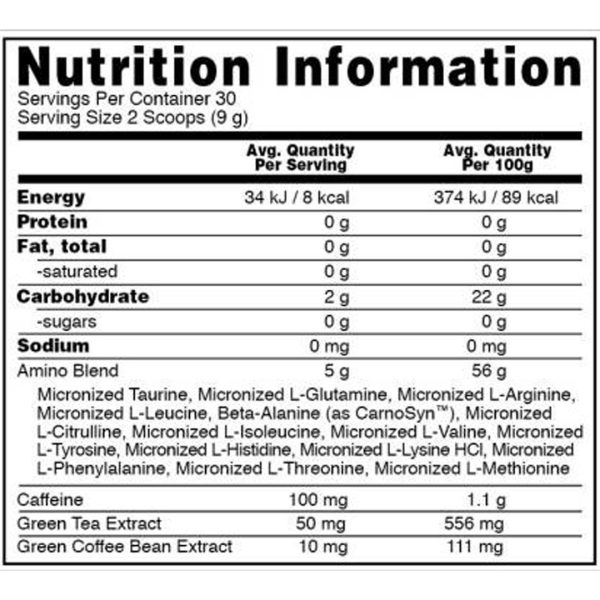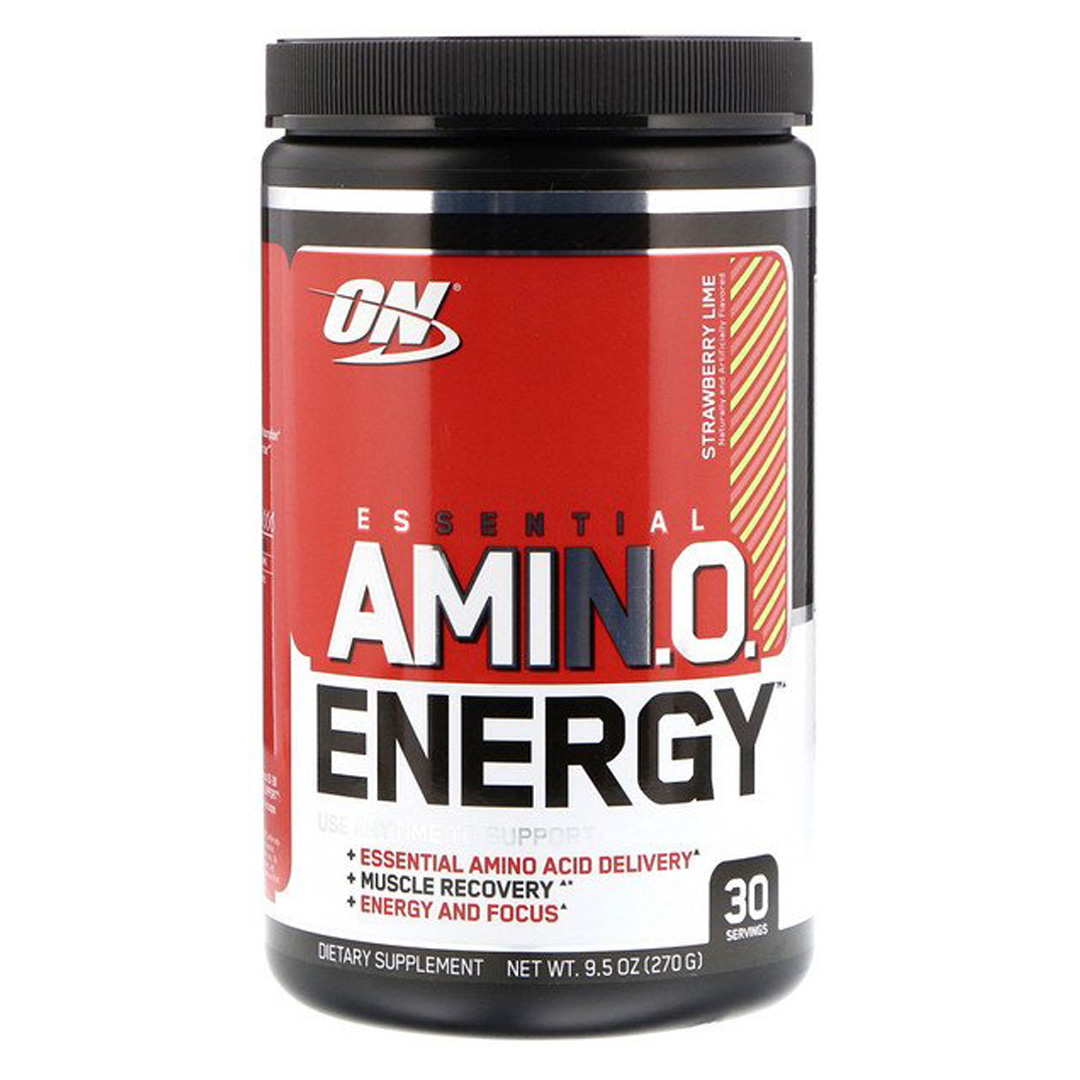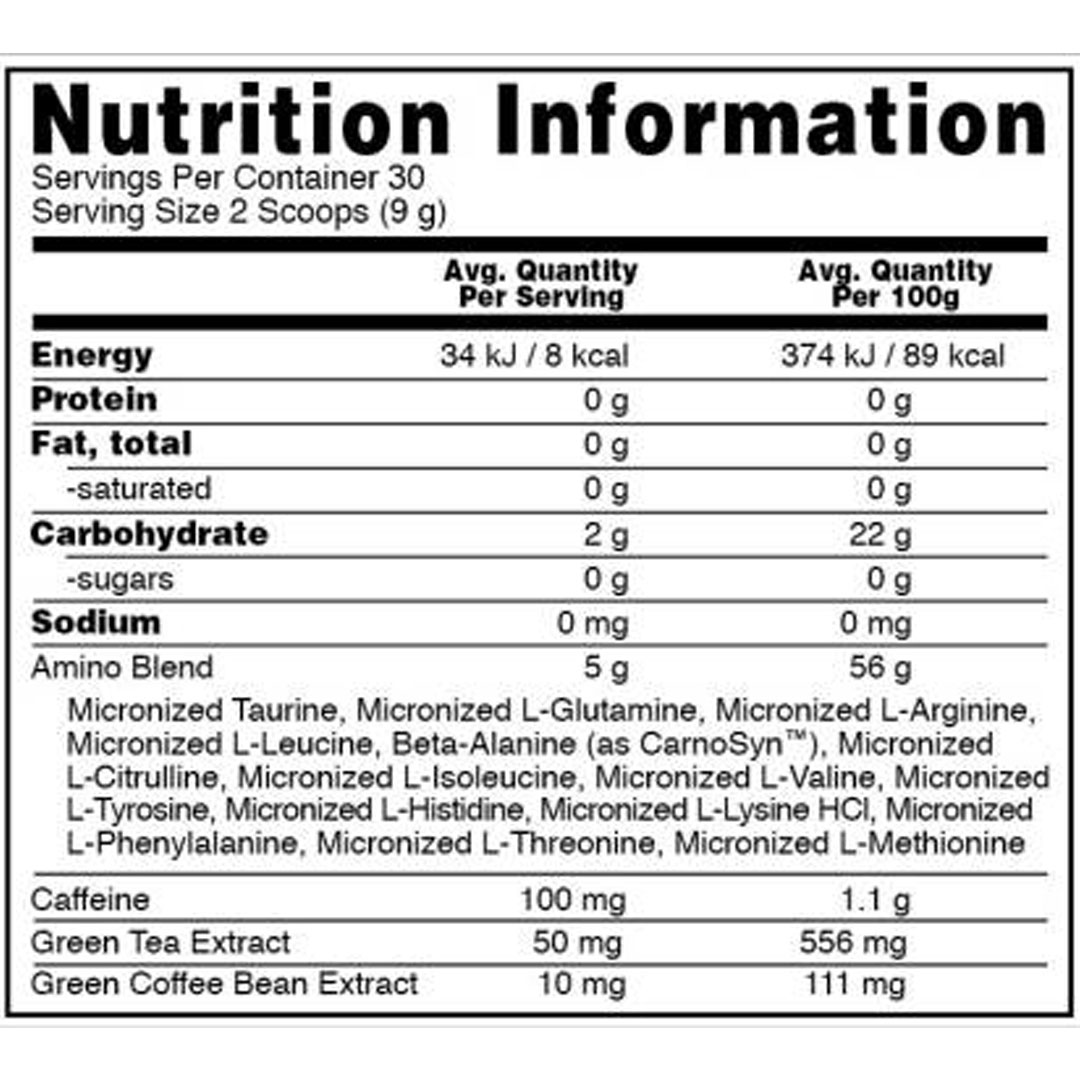 Optimum Nutrition (ON) Amino Energy Powder – 30 Servings
Pre Workout with Green Tea Extract
BCAA, Amino Acids
Green Coffee Extract
Vitamin C
Anytime Energy
Improved Focus
Expiry 06/2024
Importer & Manufacturer
Description
Reviews (0)
 Importer
Glanbia Performance Nutrition (Brand Owner):
502 504 stat hub bldg no 2, Sahar road, Andheri East Mumbai 400059 India
FSSAI Lic. No. 10017011004358
indiacustomercare@glanbia.com, (11) 49594959
🏢 Manufacturer
Optimum Nutrition, 3500 Lacey Road, Suite 1200, Downers Grove, IL 60515.
Country of Origin: USA
Description
On Amino energy
GET MORE THAN JUST ENERGY
With Optimum Nutrition ESSENTIAL AMINO ENERGY you can get the energy + focus to achieve your goals and take on whatever life throws at you. ESSENTIAL AMINO ENERGY is scientifically designed to support your energy needs and your long-term training.
One serving of ESSENTIAL AMINO ENERGY increases energy and alertness with 100 mg of caffeine from natural sources and a burst of flavor you'll look forward to mixing into cold water anytime. Take a 30-serving tub along to the gym or your office – wherever your busy day takes you.
Description:
Ready-to-mix Amino Acid Food Supplement Powder with Caffeine and Vitamin C, with sweeteners.
Vitamin C contributes to normal energy-yielding metabolism. Caffeine contributes to increased alertness and improved concentration.
USAGE: Add 2 level scoops (9 g) to 330 ml of cold water and mix.
BUY THESE ALONG, TO BOOST YOUR RESULTS!
Request a call back from our Sports Nutritionist to guide you!
ALL NEW FASHION BRANDS ITEMS UP TO 70% OFF