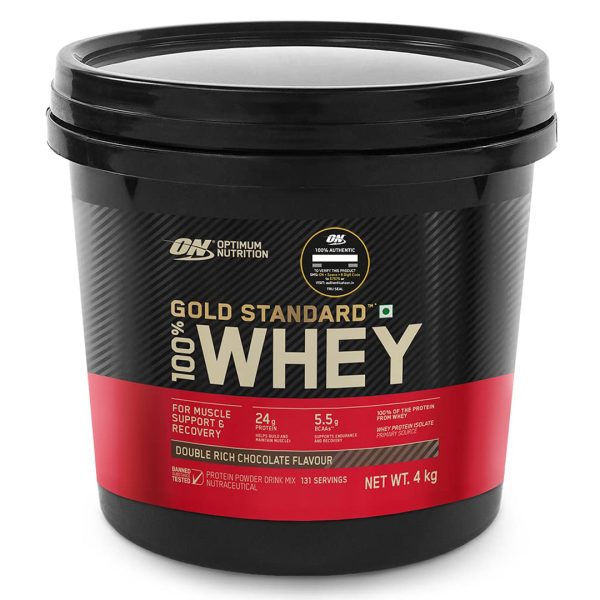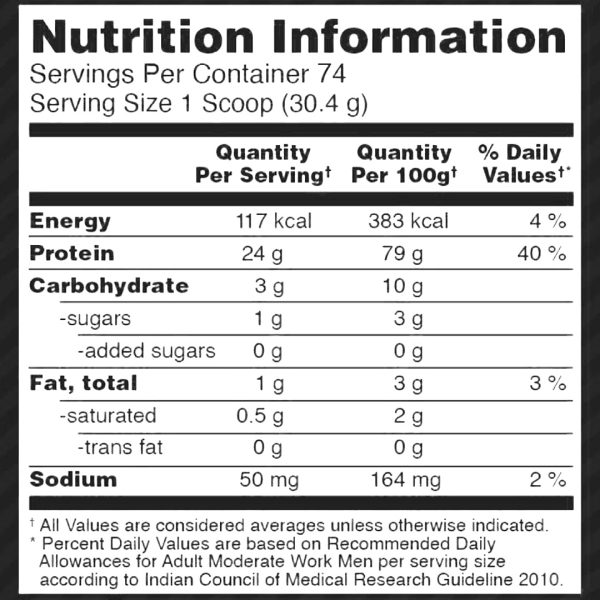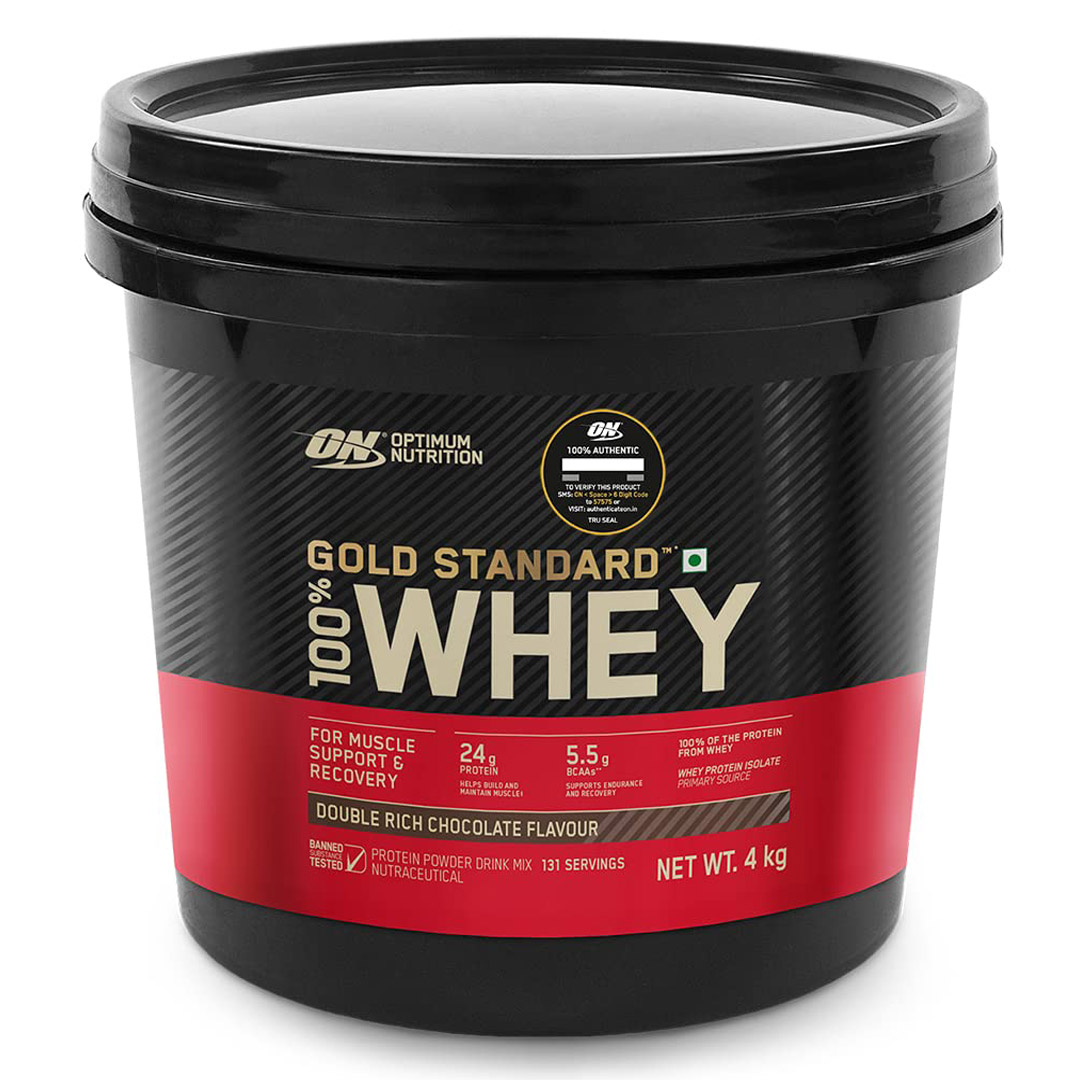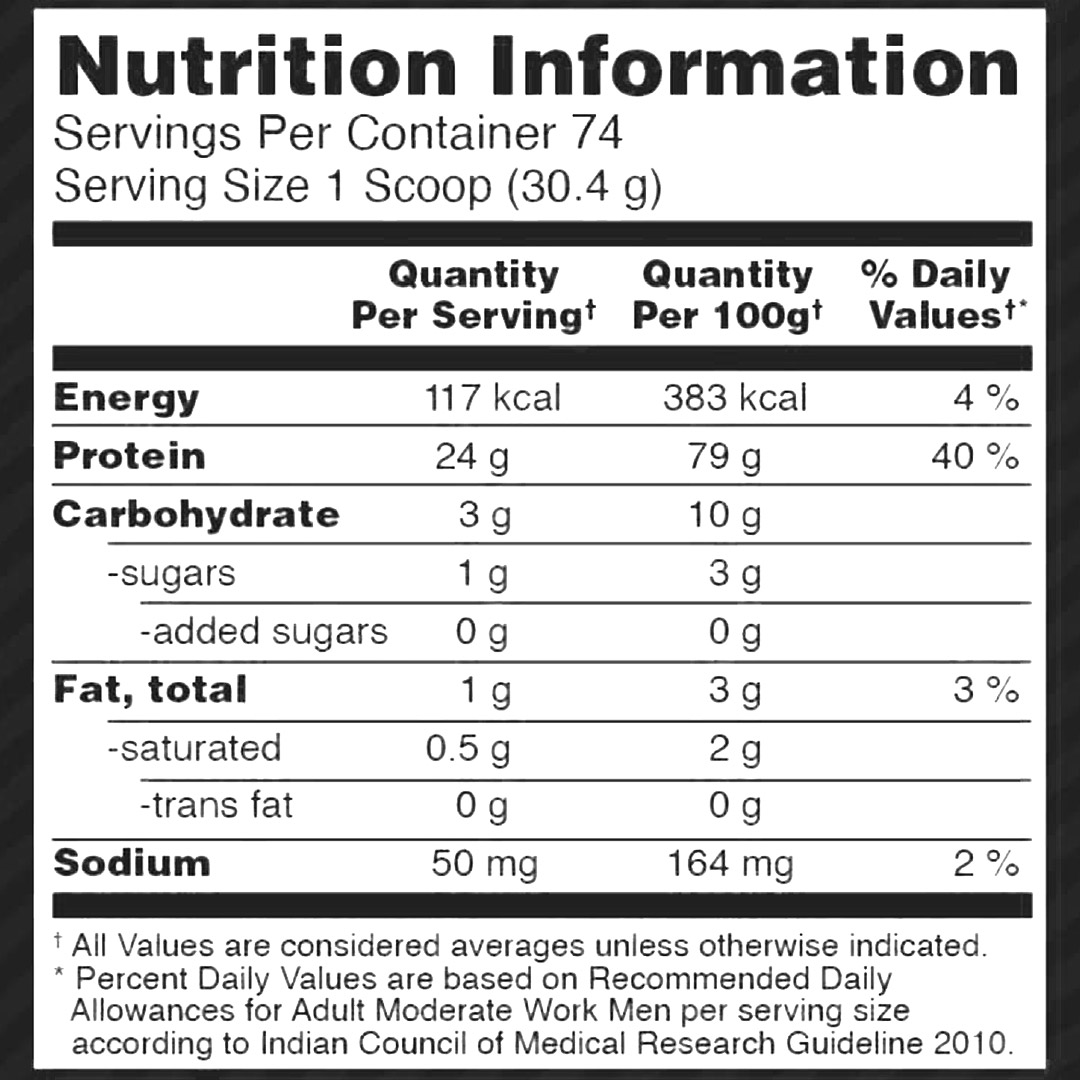 ON (Optimum Nutrition) Gold Standard 100% Whey Protein 10Lbs
Muscle Building Whey Protein Powder.
24g of Whey Protein with Amino Acids for Muscle Recovery and Growth.
Expiry 02/2025
Marketed & Manufacturer
Description
Reviews (0)
Brand
Glanbia Performance Nutrition:
502 504 stat hub bldg no 2, Sahar road, Andheri East Mumbai 400059 India
FSSAI Lic. No. 10017011004358
indiacustomercare@glanbia.com, (11) 49594959
🏢 Importer / Manufacturer
May be imported or locally manufactured:
1) Optimum Nutrition, 3500 Lacey Road, Suite 1200, Downers Grove, IL 60515
Country of Origin: USA
2) Tirupati Wellness, SurajPur, Nahan Road, Paonta Sahib, Sirmaur HP – 173001
Country of Origin: India
Description
Key Features
ON Gold Standard 100% Whey Protein contains 24 grams of whey protein per serving with whey protein isolates as the primary ingredient.
It consists of 5.5 grams of naturally occurring BCAAs which is the recommended quantity when blended with whey protein.
Over 4 grams of glutamine and glutamic acid in each serving facilitates all the metabolic activities in the body.
Whey protein micro-fractions from whey protein isolate and ultrafiltered whey protein concentrate facilitate lean, thin, and athletic muscle build.
ON (Optimum Nutrition) Gold Standard 100% Whey Protein 10Lbs
In your workout sessions where you lift, pull, and drag, it is important that you have the strength to do it all efficiently and proteins can help you achieve that. Optimum Nutrition (ON) has a wide array of Whey based products for bodybuilders and Gold Standard 100% Whey Protein 10 Lb is one of them. Formulated using, Whey Isolates of a high BV, this particular supplement has high-grade Hydrowhey® Peptides that catalyze protein functioning and its absorption process within the body. Each serving of ON Gold Standard 100% Whey Protein delivers 24 grams of Protein and 5.5G B CAA's so that you gain muscles at the appropriate places in the stipulated time frame. If you have been searching for a Gold Standard Whey Supplement then you might just be lucky to stop over at ON's Gold Standard Whey.
Benefits
Supplements, nowadays promise big things but fail to deliver anything. Hence, most consumers express disappointment or probably muscle gain that looks awkwardly huge (for example, huge chests but leaner legs). ON Gold Standard 100% Whey Protein 10Lb contains similar ingredients as its counterparts but far cleaner and of a higher grade. The powerful combination of Lactase and Aminogen® digestive enzymes with Whey Isolates enables faster absorption of the proteins and boosts utilization. The essential amino acids in conjunction with Glutamine & glutamine precursors assure a well-done high-intensity workout and excellent metabolism. The supplement has a very low amount of fat and cholesterol so that you're your heart works well and your body performs fine. You can enjoy a whopping 74 servings per jar at a very attractive cost price.
Ingredients
Protein Blend (Whey Protein Isolates, Whey Protein Concentrate, Whey Peptides), Cocoa(Processed with Alkali), Lecithin, Natural and Artificial Flavors, Acesulfame Potassium, Aminogen®, Lactase.
Usage
Add one scoop of ON Gold Standard 100% Whey to 236 ml of water, and nonfat milk, and blend for a few seconds until you get the desired consistency. Then add 1 or 2 ice cubes and blend for an additional 30 seconds. You can add fresh fruits and enjoy it as a smoothie.
BUY THESE ALONG, TO BOOST YOUR RESULTS!
Request a call back from our Sports Nutritionist to guide you!
ALL NEW FASHION BRANDS ITEMS UP TO 70% OFF