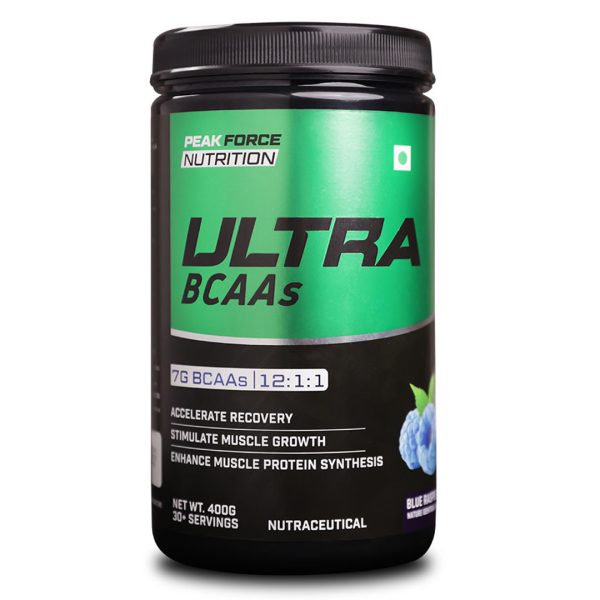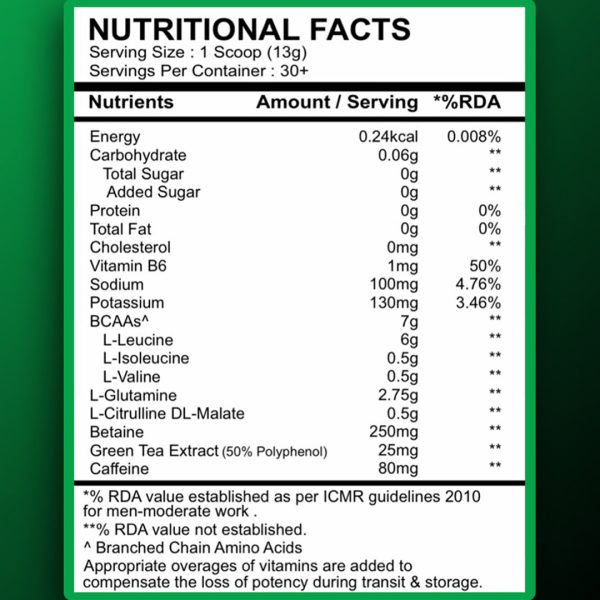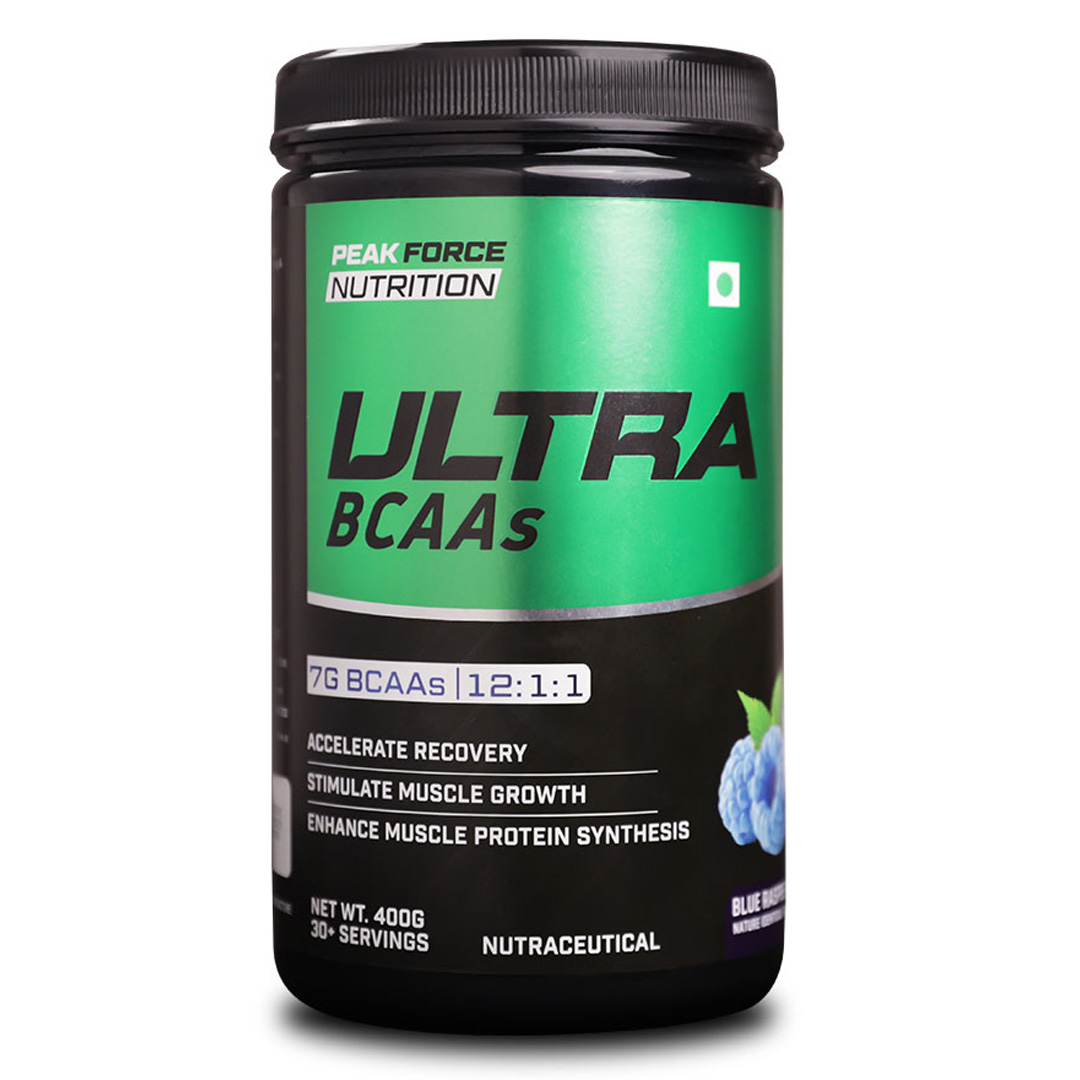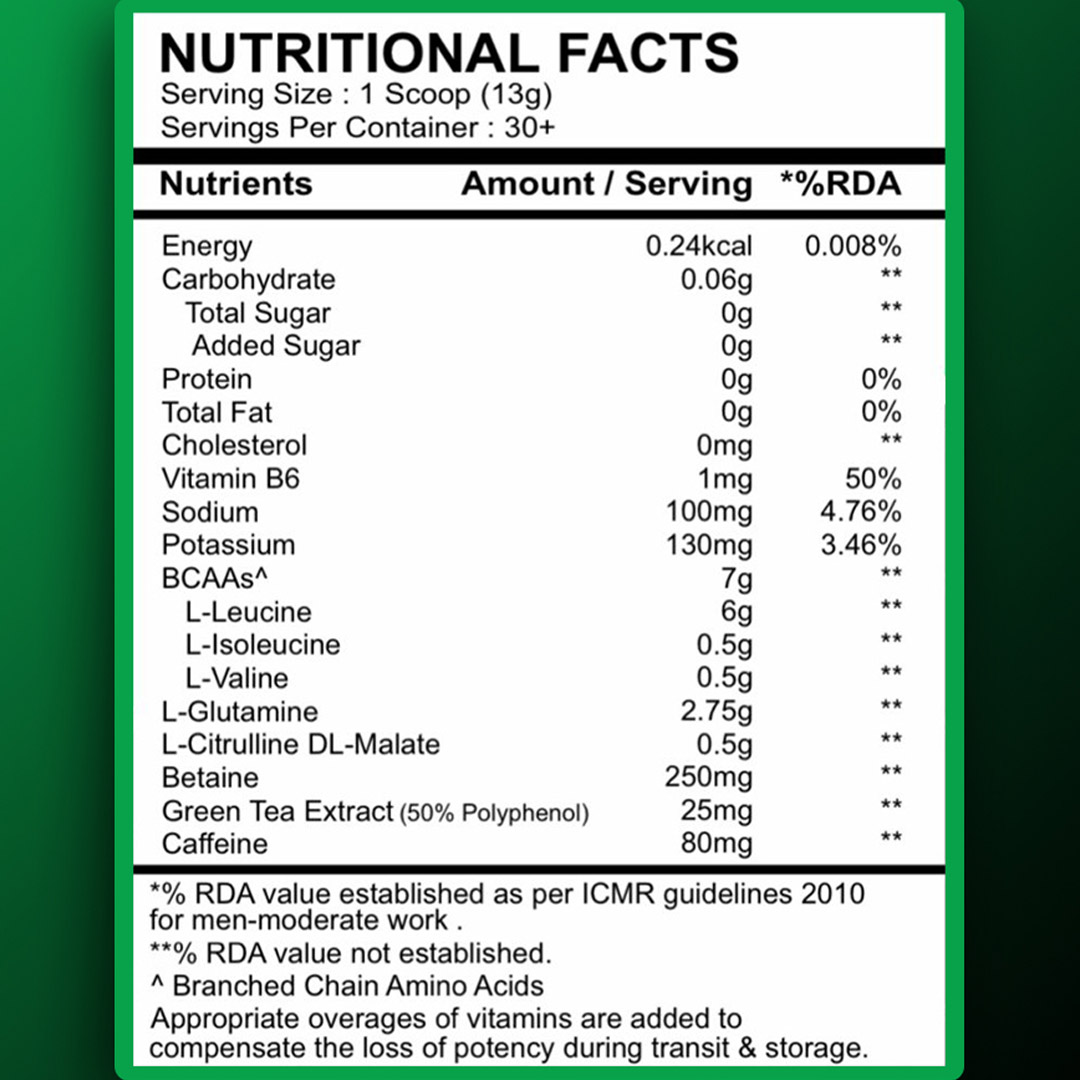 Peak Force Ultra BCAAs 30+ Servings
7G Bcaa|12:1:1
Accelerate Recovery
Stimulate Muscle Growth
Enhance Muscle Protein Synthesis
Expiry Oct/2023
Marketed & Manufacturer
Description
Reviews (0)
Marketed By:
Peak Force Nutrition
H-294. Plot No.- 2A, Ist Floor
Kehar Singh Estate, Saidulajab,
New Delhi, Delhi-110030
Manufacturer:
Nutriwell Laboratories, #322, HSIIDC, Saha,
Distt. Ambala, Haryana-133104
Fssai Lic No. 10822999000315
Description
Peak Force Nutrition ULTRA BCAAs are Designed to keep you going through those super-intense workouts. The amino acid profile features 7g BCAAs, 2.75g Glutamine, 250mg Betaine, 80mg Caffeine, Vitamin B6, 500mg Citrulline Malate, 25mg Green Tea Extract, and Electrolytes. Sipping on this BCAA intra-workout can delay fatigue, support strength, enhance recovery and make you achieve your goals 10x faster. Our amazing flavor provides hydration support that's truly delicious.
BUY THESE ALONG, TO BOOST YOUR RESULTS!
Request a call back from our Sports Nutritionist to guide you!
ALL NEW FASHION BRANDS ITEMS UP TO 70% OFF