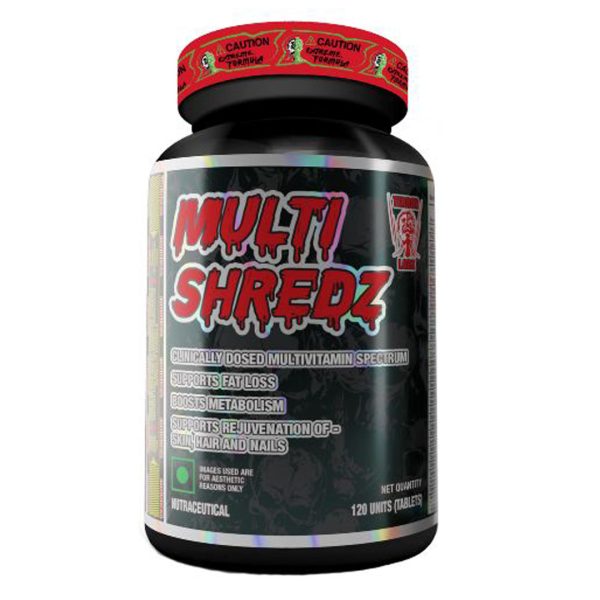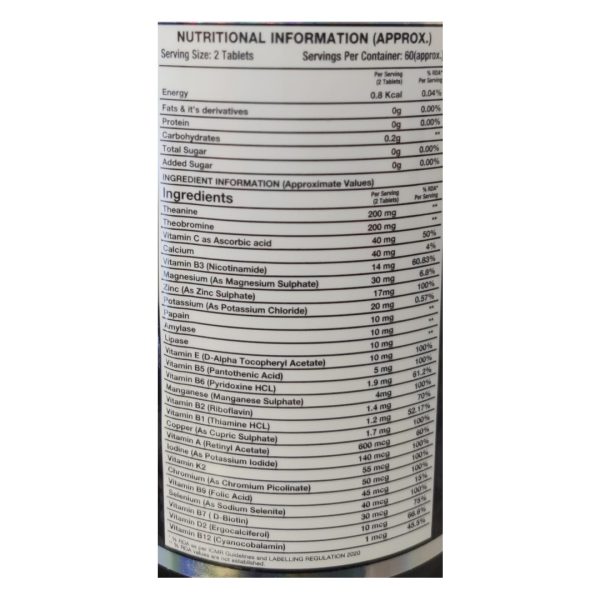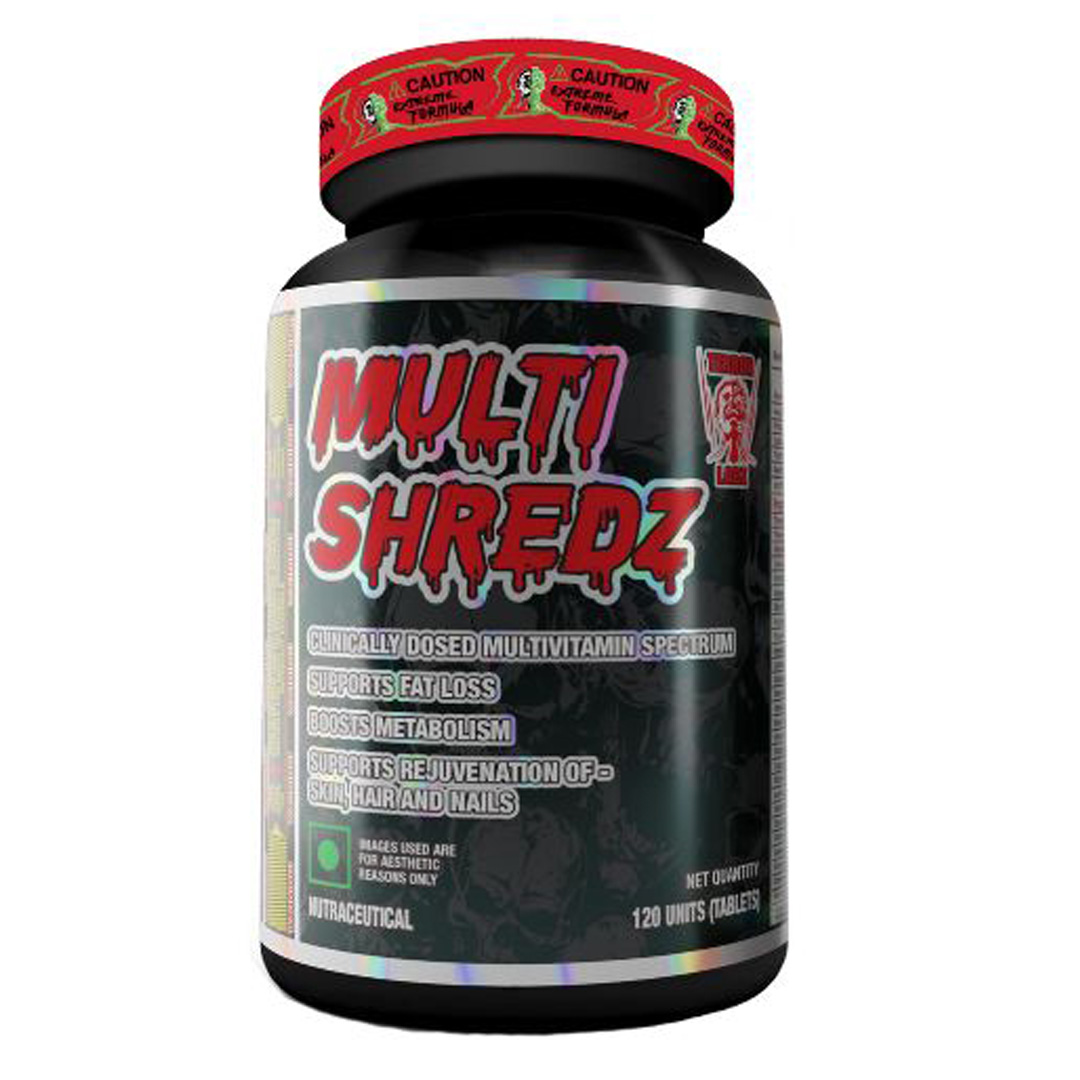 Terror Labz Multi Shredz With Multivitamin Spectrum- 120 Units (Tablets)
Clinically Dosed Multivitamin Spectrum
Supports Fat Loss
Boost Metabolism
Supports Rejuvenation Of- Skin Hair And Nails
Expiry-12/2023
Marketed & Manufacturer
Description
Marketed: Anabolic Nation, Rohini Northwest Delhi, 110085
Supplier: Terror Labz, USA
Manufacturer: Nutricore Bio Science, Surat 395006, Gujarat, India.
Description
Terror Labz Multi Shredz
Super Combo for Multivitamins and Extreme fat burning
Terror Labz Multi Shredzis a unique blend of Vitamins, Minerals, and a metabolic booster matrix. This product is designed to increase your performance and help you lose fat while meeting your daily vitamin and mineral requirements.
Some of the many benefits you will have by adding Terror labz Multi Shredz into your daily routine are-
Supports Active lifestyle
Increased Metabolism and Burn fat
Increased performance 
Increased Focus
Helps in recovery
BUY THESE ALONG, TO BOOST YOUR RESULTS!
Request a call back from our Sports Nutritionist to guide you!
ALL NEW FASHION BRANDS ITEMS UP TO 70% OFF