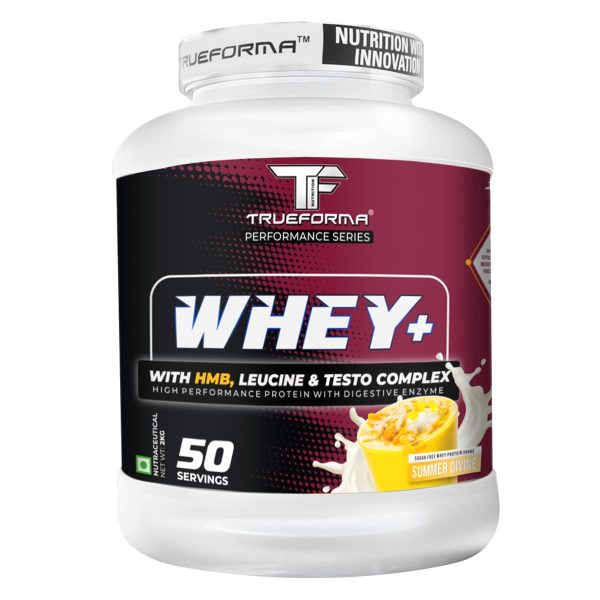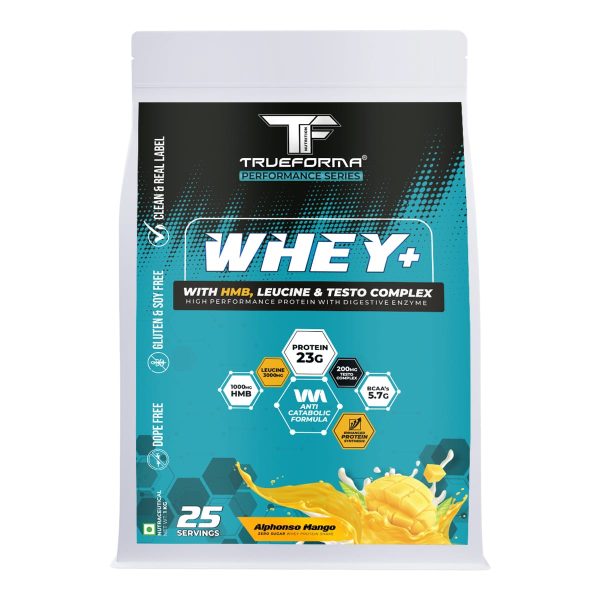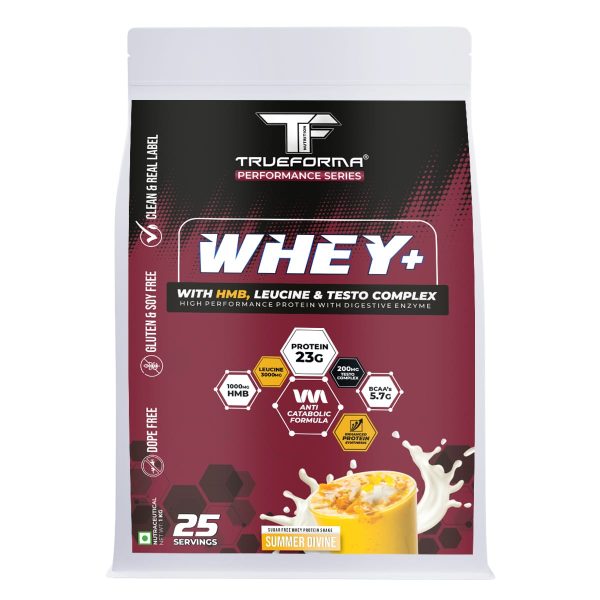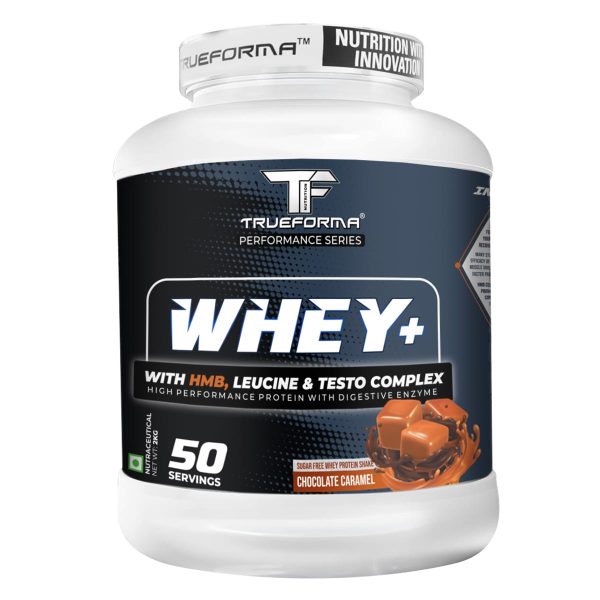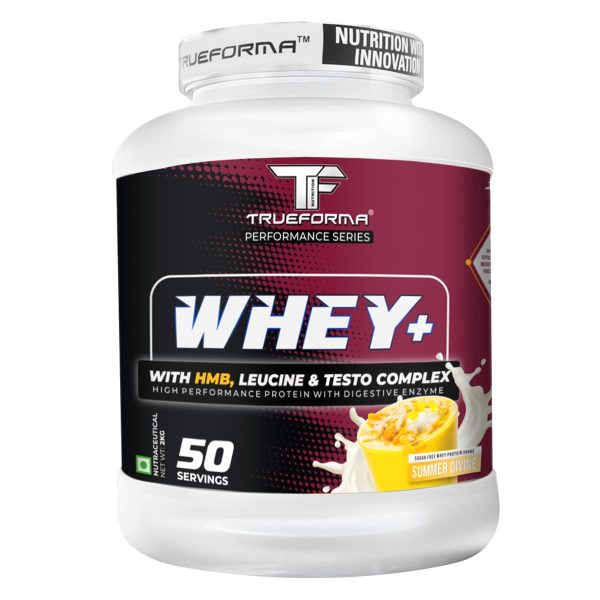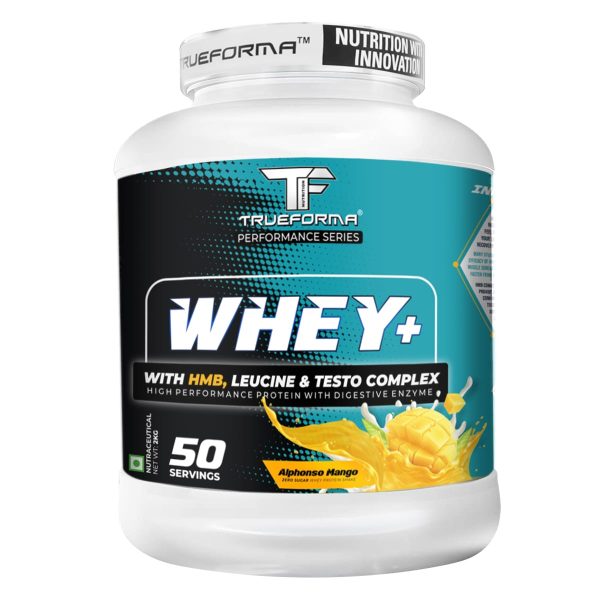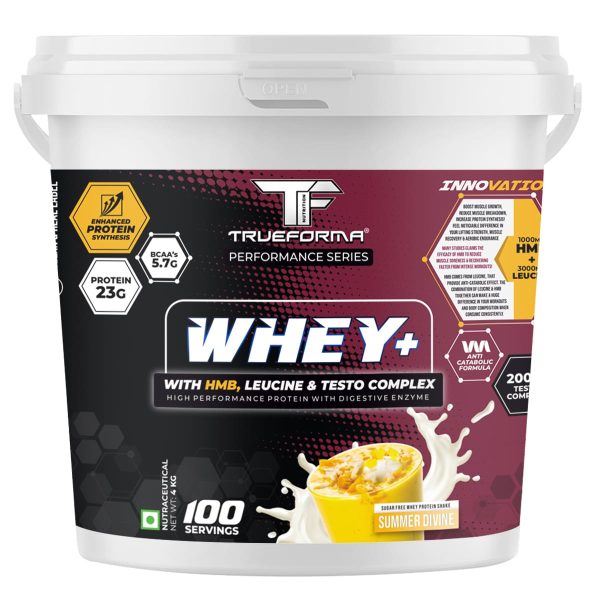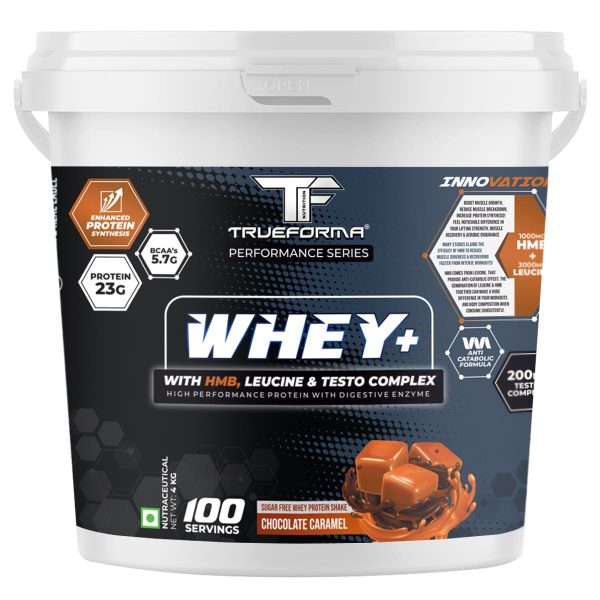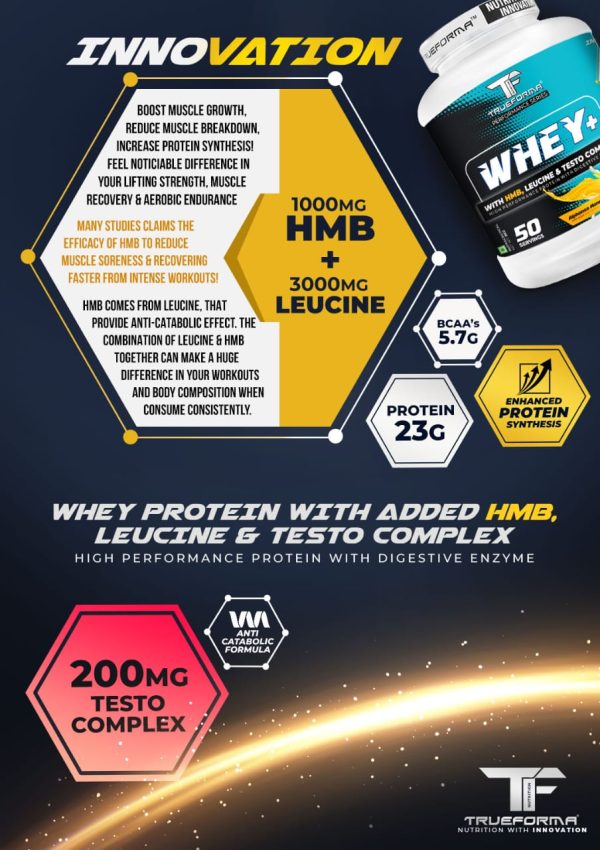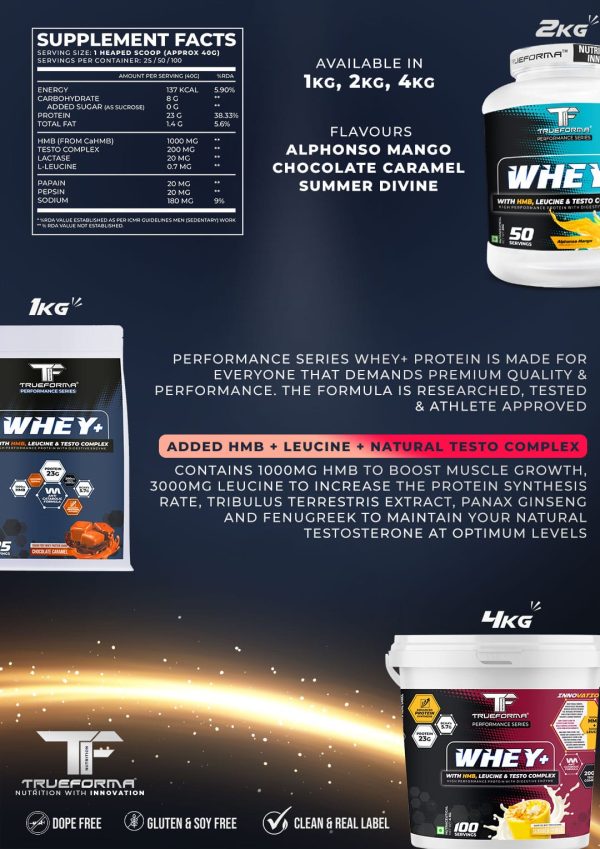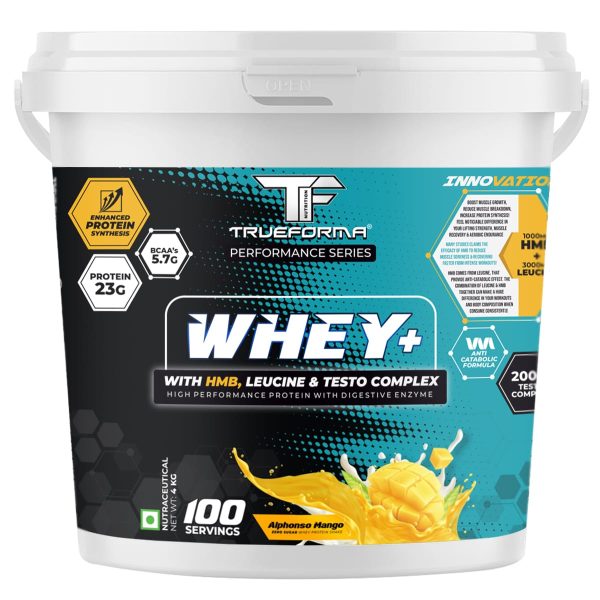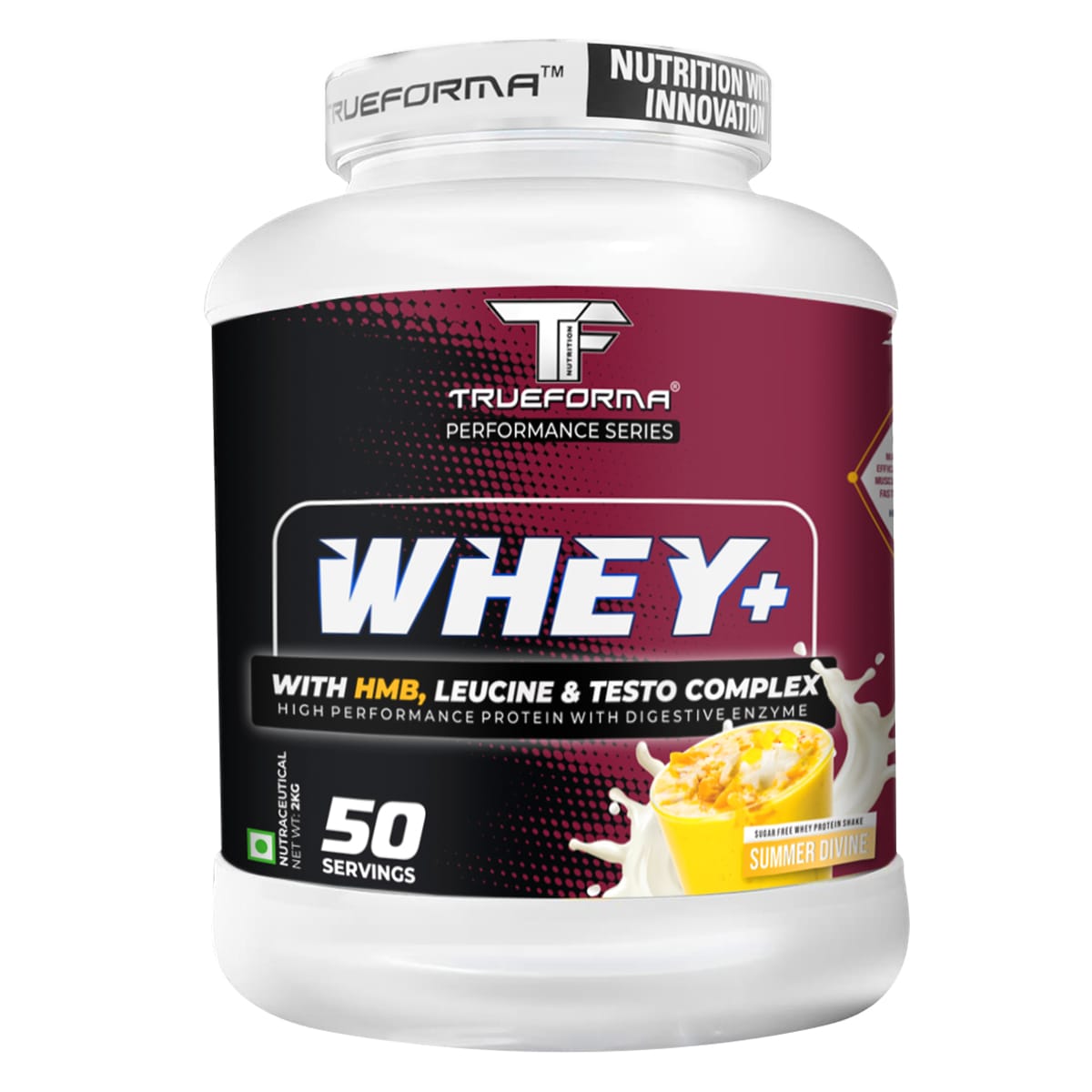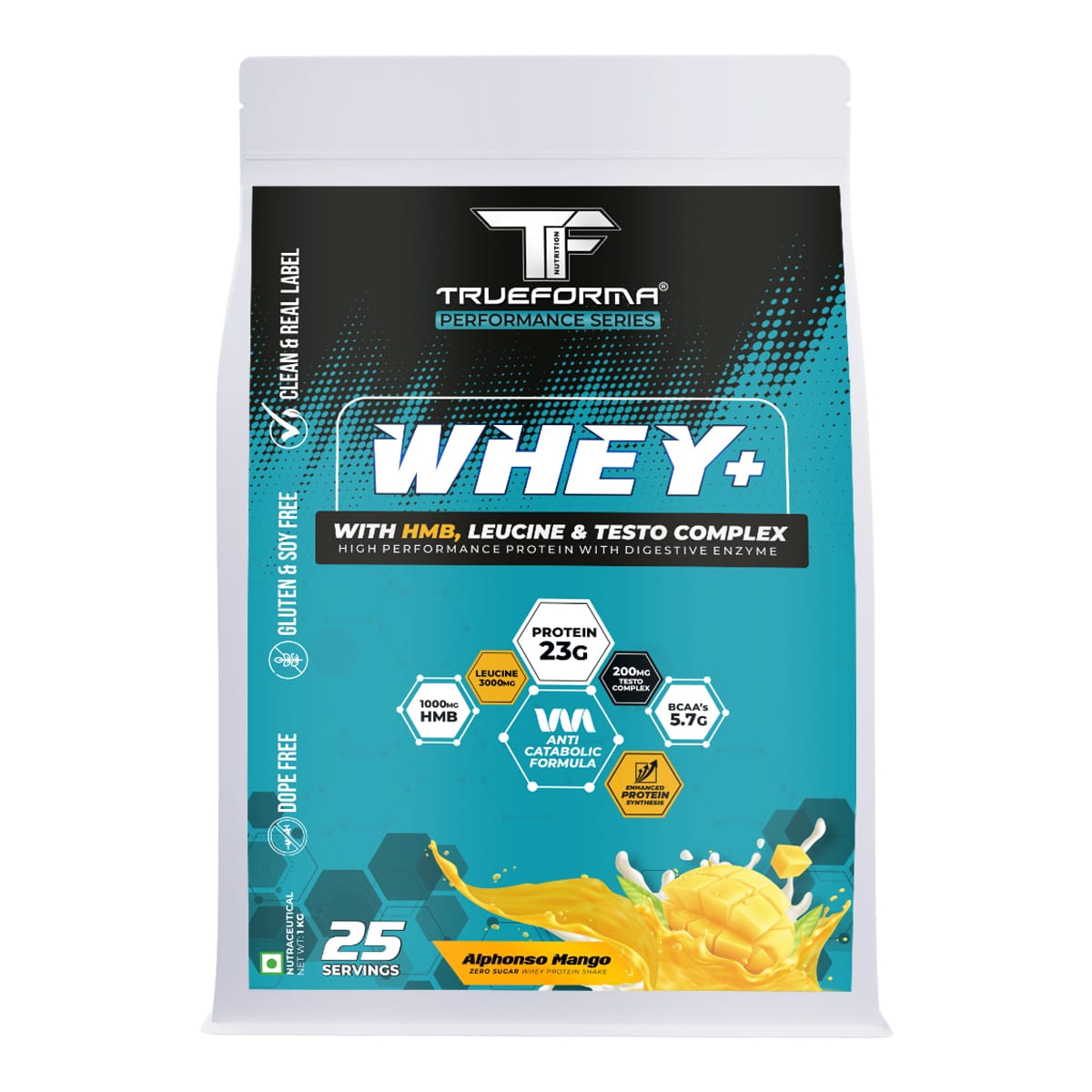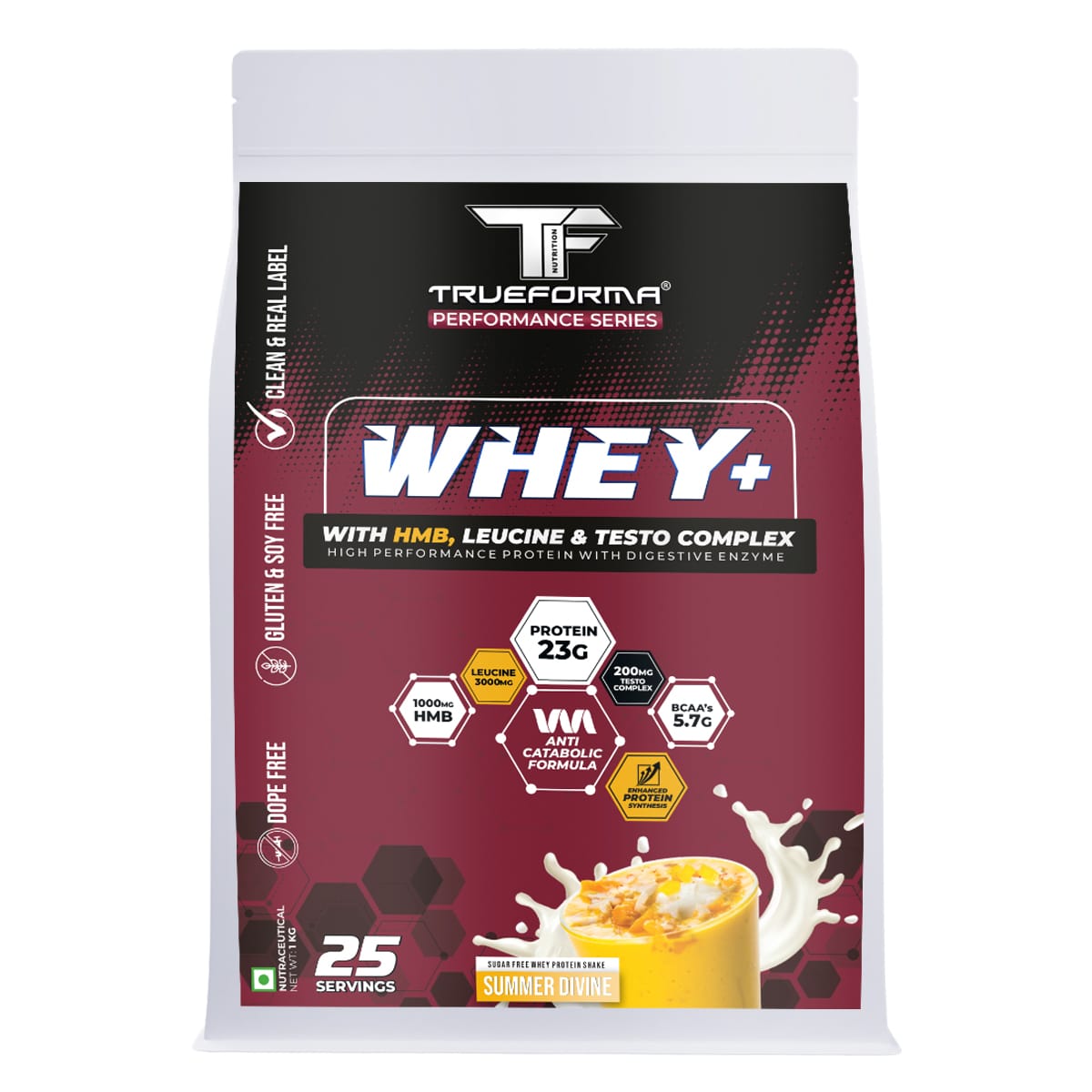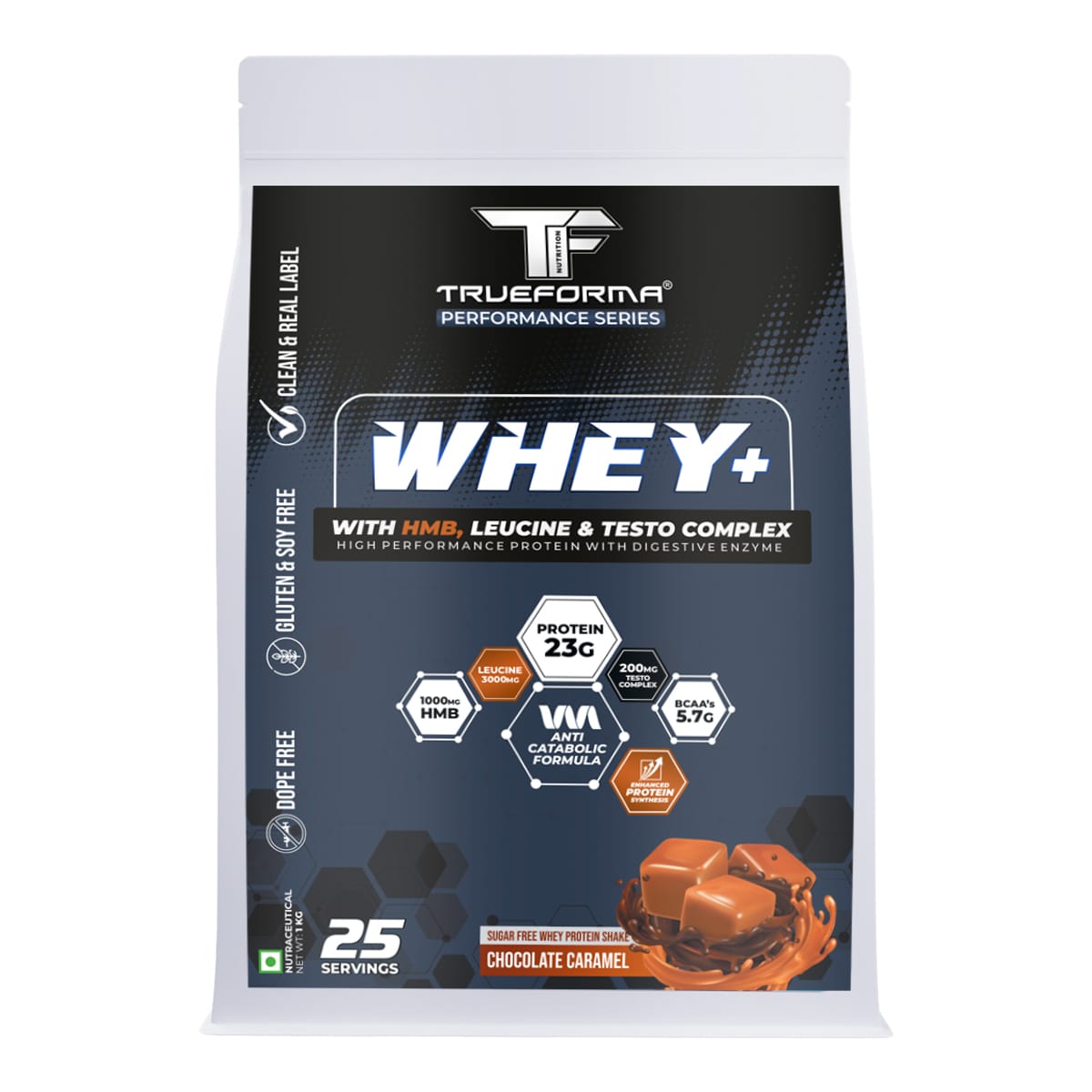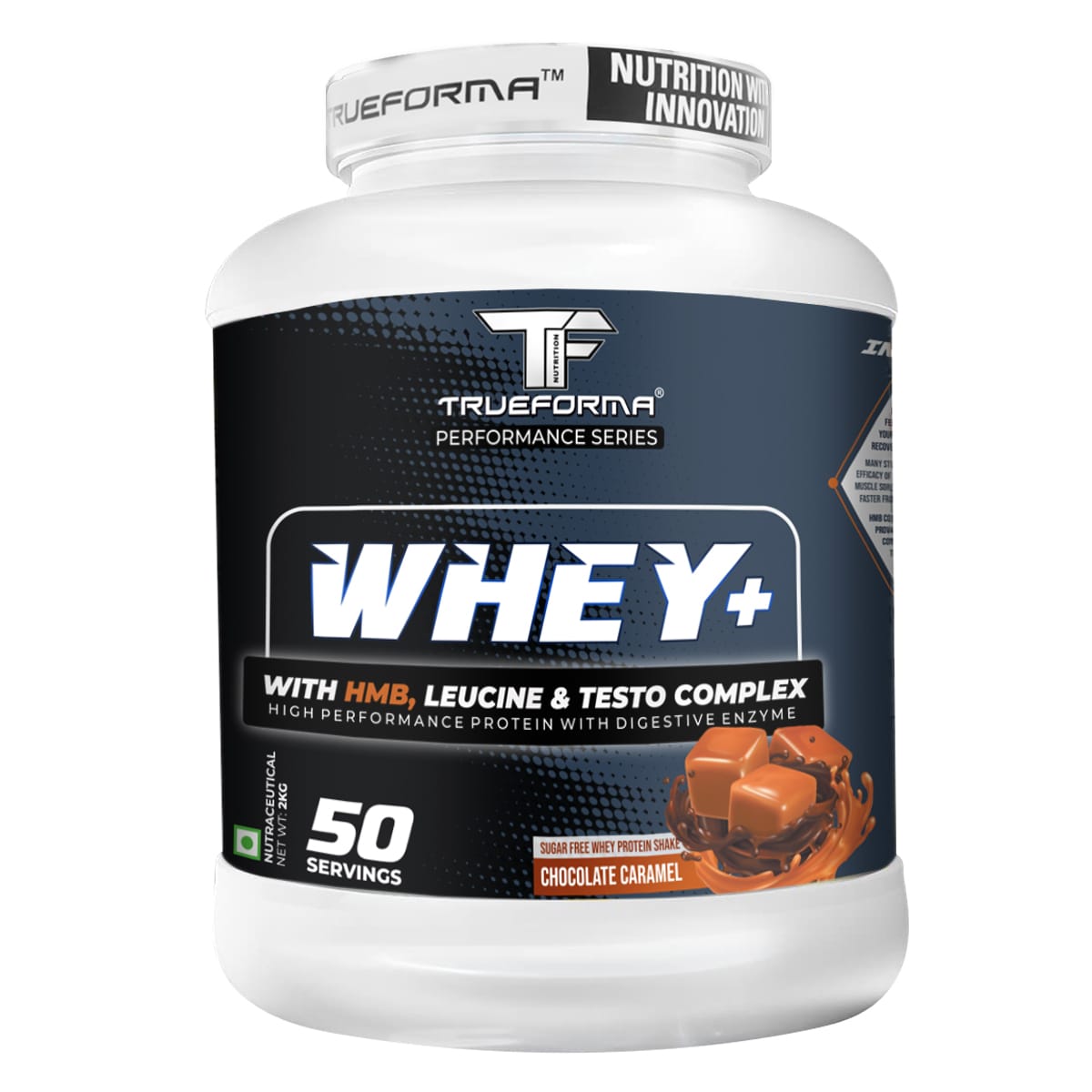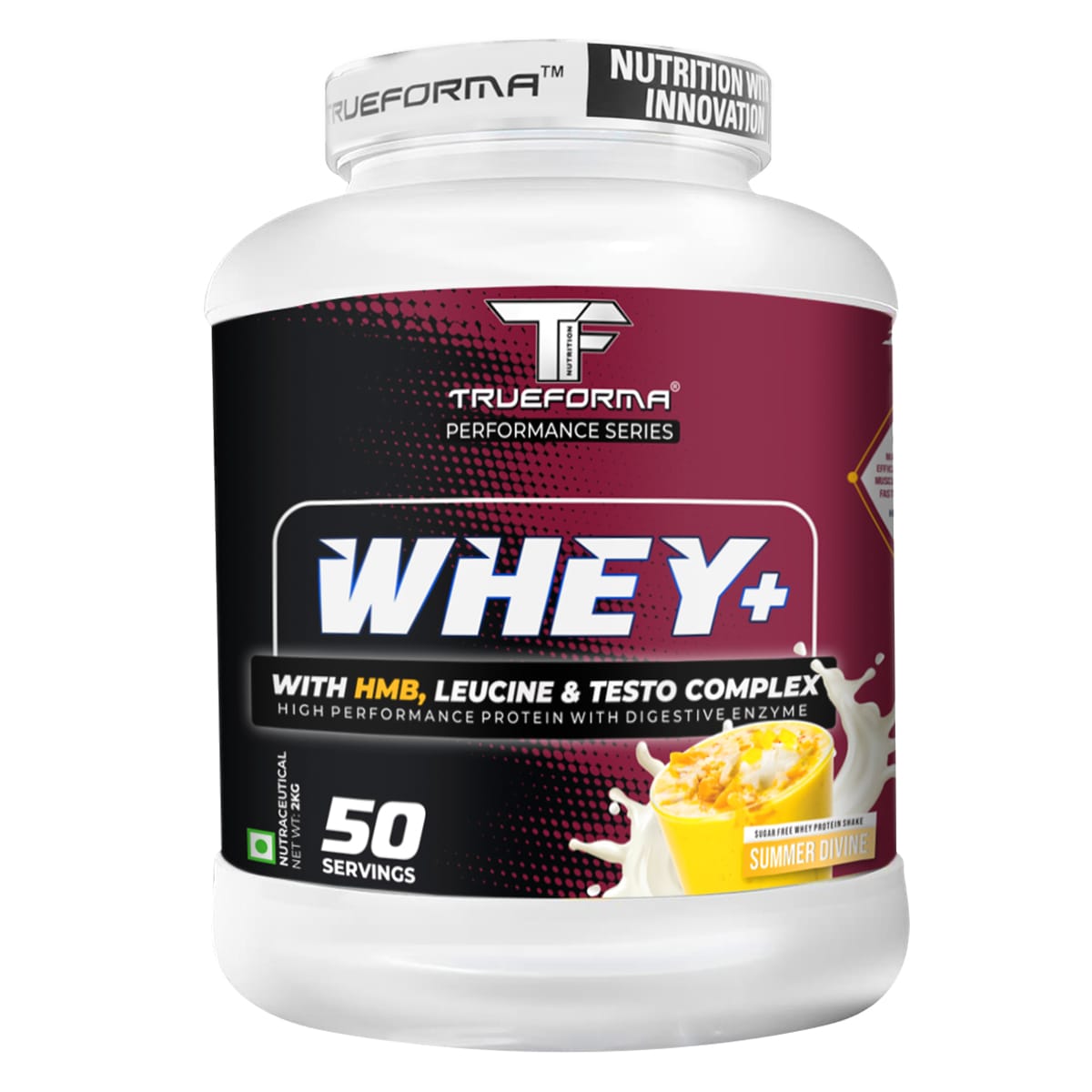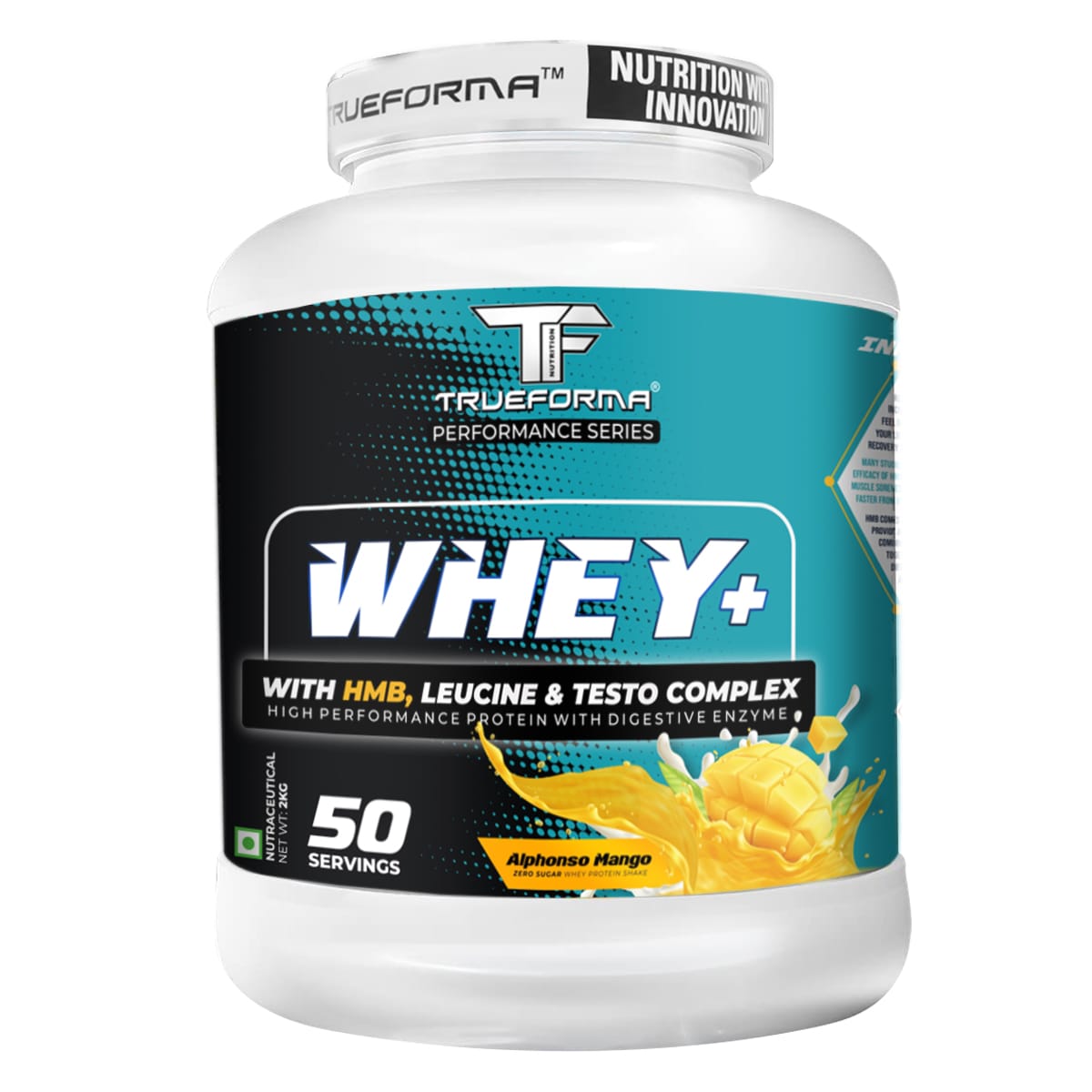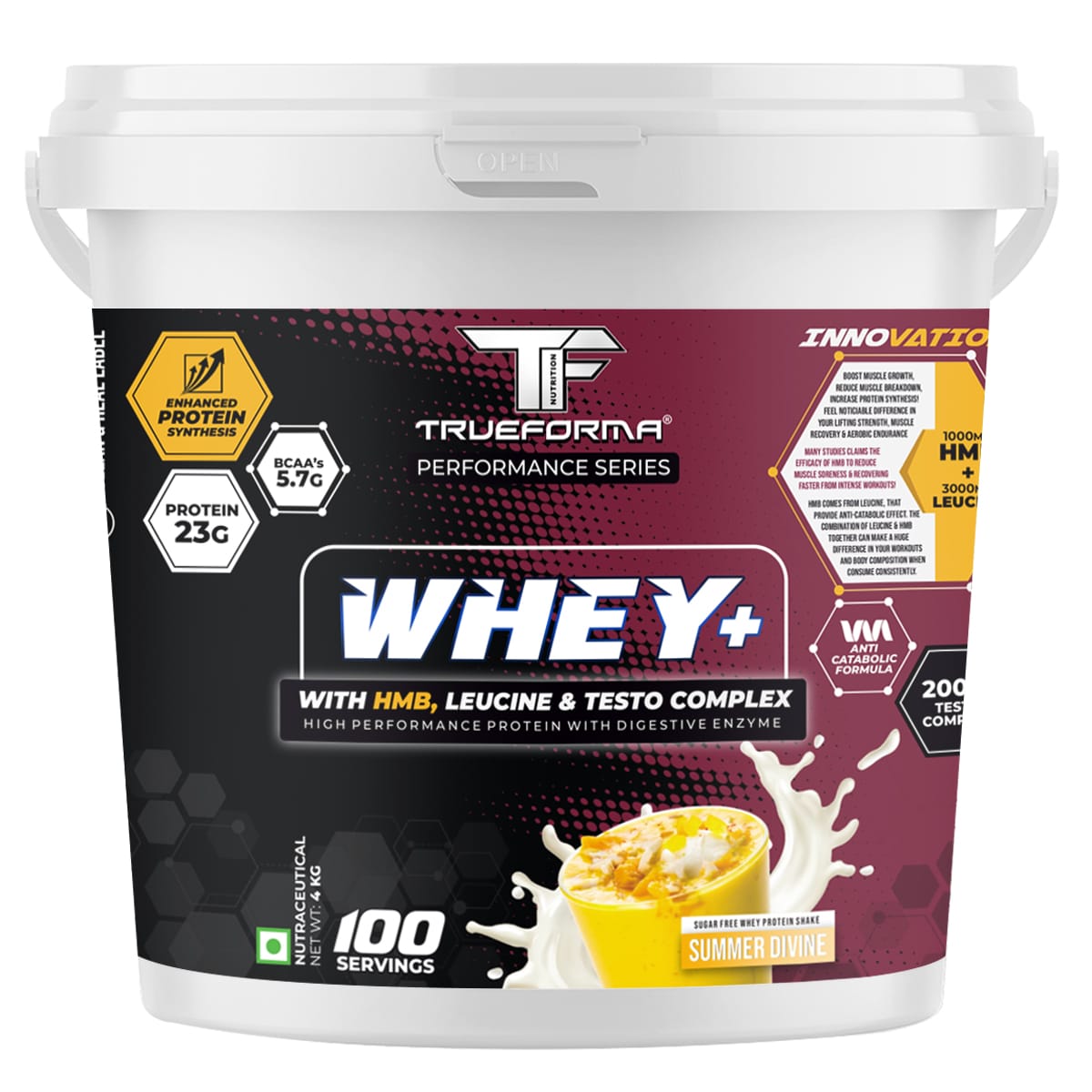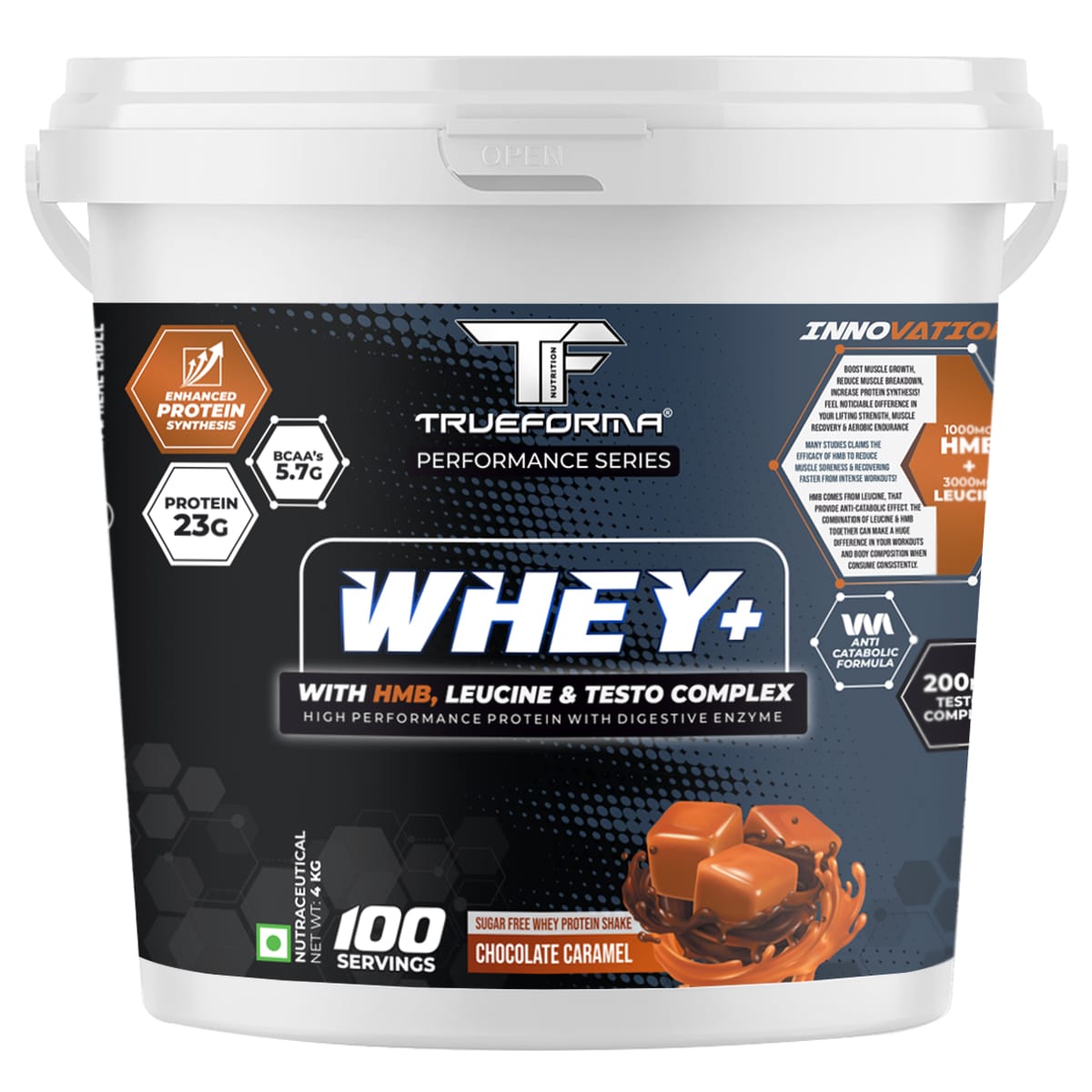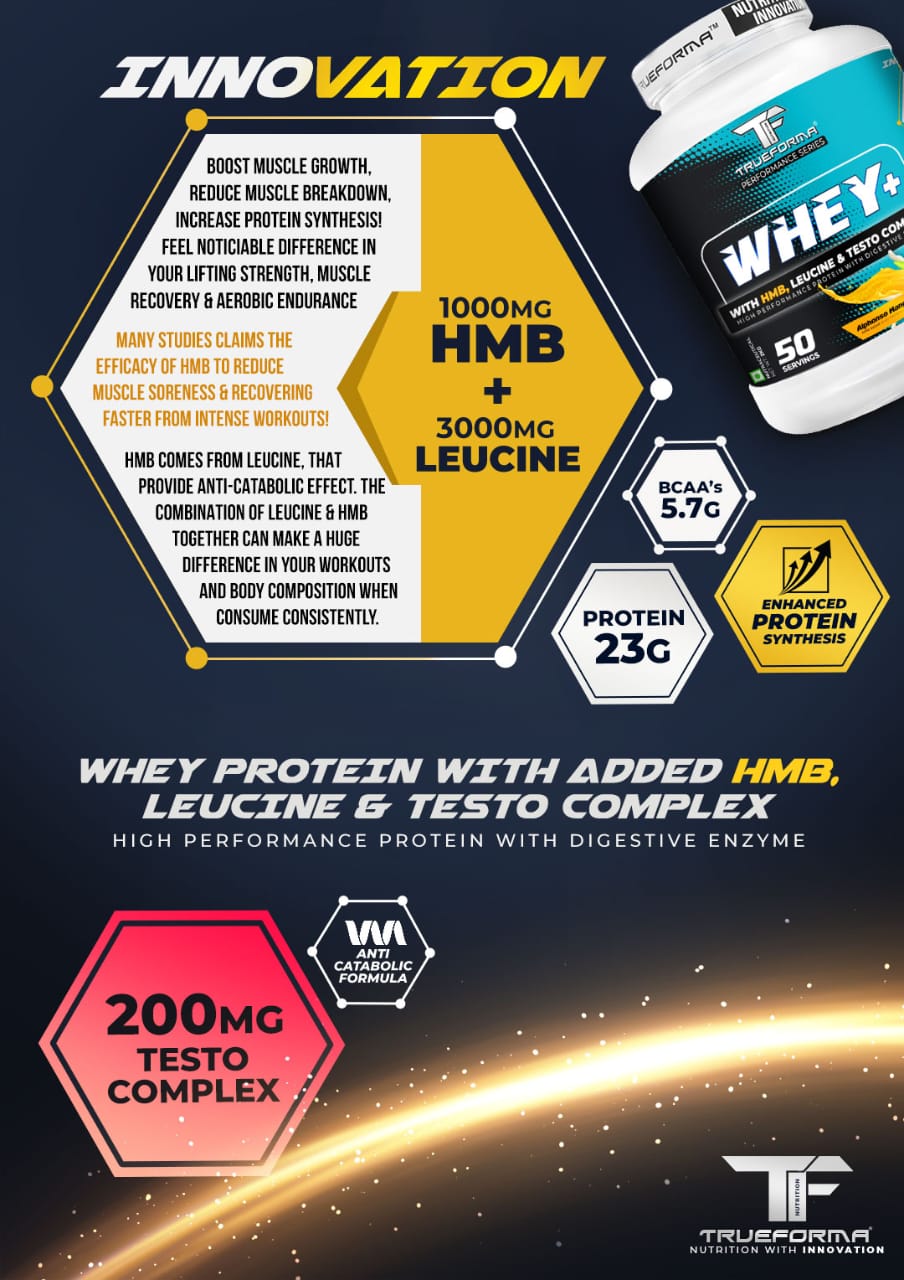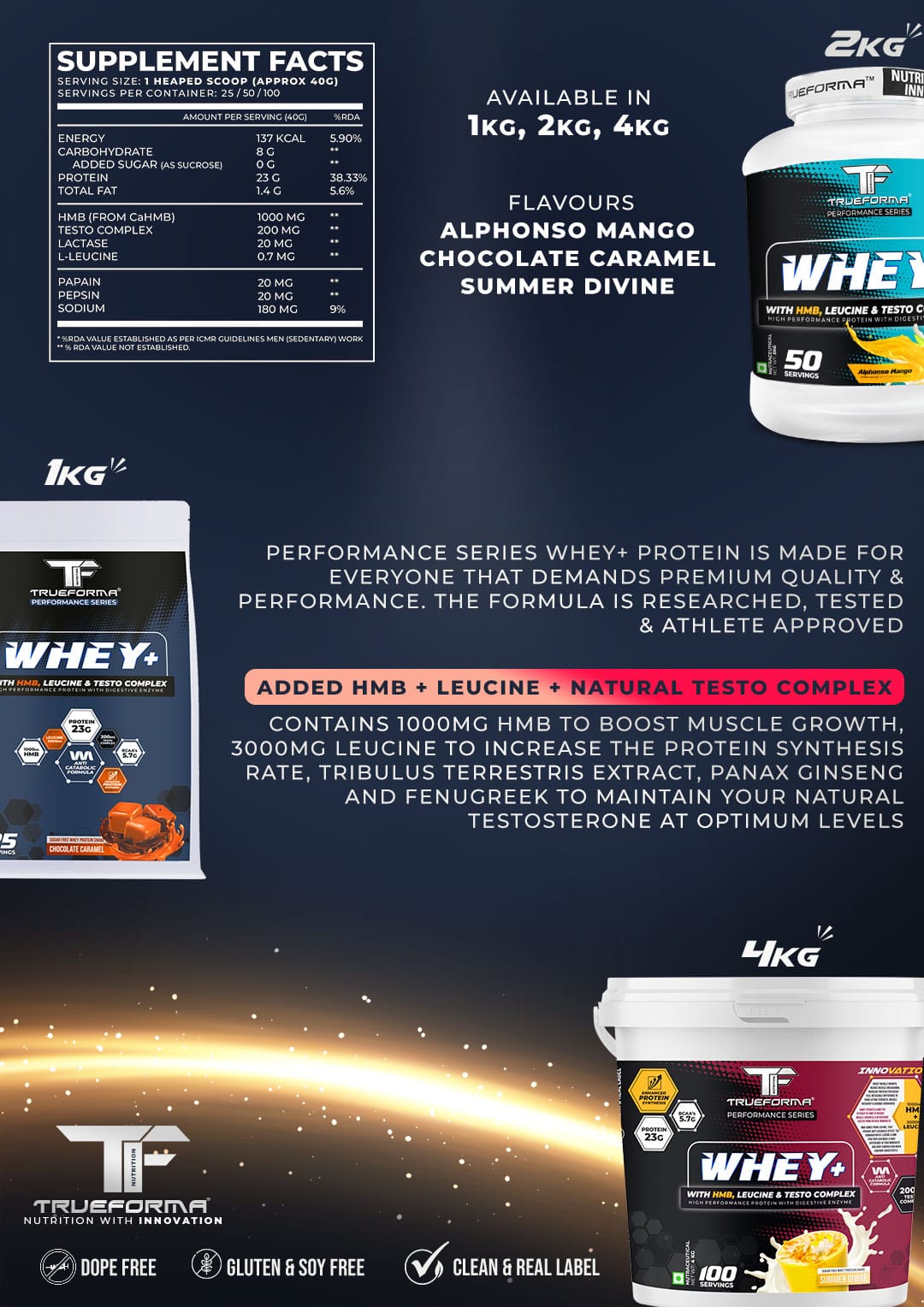 Trueforma® Performance Whey+ With Natural Testo Complex
Whey Protein with added HMB, Leucine & Testo Complex!
100% Anti Catabolic Formula
Increase Muscle Mass
Surge Protein Synthesis
INNOVATION!
Added HMB, 1000mg
Added LEUCINE, 3000mg
Added TESTO COMPLEX, 200mg

Expiry
1 KG May/2025
4 KG March/2025

Marketed, Distributed & Manufacturer
Description
Reviews (2)
Marketed & Distributed In India:
Forever Nutrition (Brand Authorized):
Punjab 141001
Country of Origin: India
FSSAI Lic. No. 12121441000475
Manufacturer:
Nutriwell Laboratories, #322, HSIIDC, Saha,
Distt. Ambala, Haryana-133104
Fssai Lic No. 10822999000315
Description
Performance Series Whey+ Protein is made for everyone that demands premium quality & performance. The formula is researched, tested & athlete approved.
Muscle mass is an important indicator of general health. Whether you want to maintain or increase your muscle mass, protein is critical to the process. Protein provides the amino acids your body needs to rebuild damaged muscle tissue & create new muscle. Performance Series Whey+ Protein has been shown to promote healthy muscles, help you get to recover from strenuous workouts, and improve athletic performance.
Added HMB
HMB Comes from Leucine, which provides an anti-catabolic effect. The combination of Leucine & HMB together can make a huge difference in your workouts and body composition when consume consistently.
Added Leucine
It's high in the amino acid Leucine, which is known to stimulate muscle protein synthesis at the molecular and genetic levels.
With Natural Testosterone Support
Contains Tribulus Terrestris Extract, Panax Ginseng & Fenugreek to maintain your natural testosterone at optimum levels!
BUY THESE ALONG, TO BOOST YOUR RESULTS!
Request a call back from our Sports Nutritionist to guide you!
ALL NEW FASHION BRANDS ITEMS UP TO 70% OFF