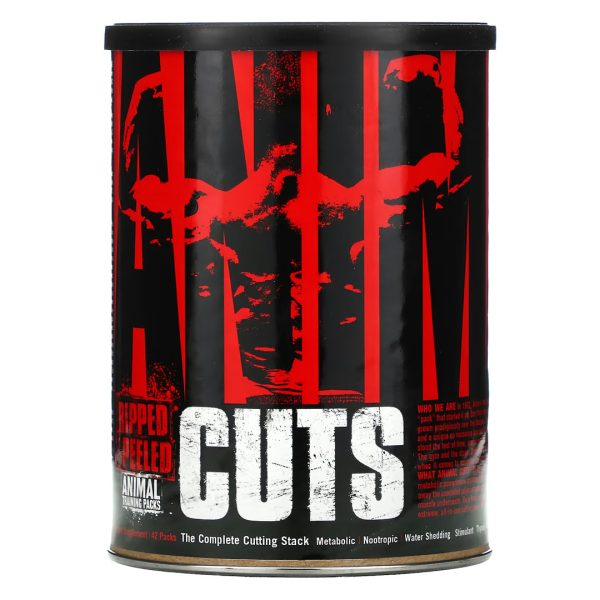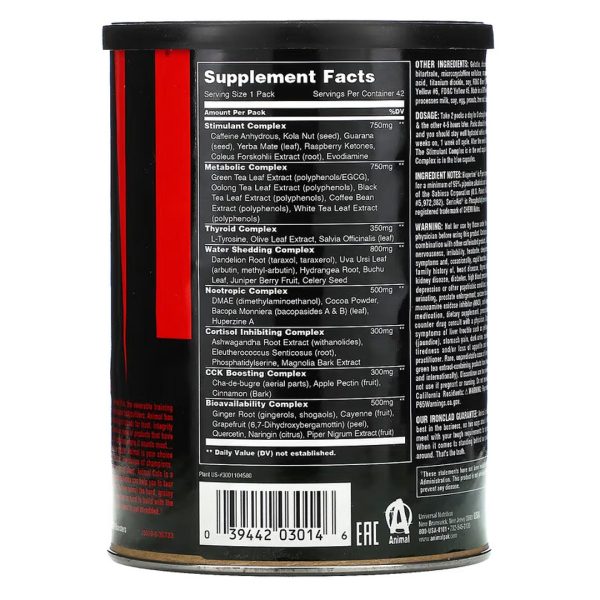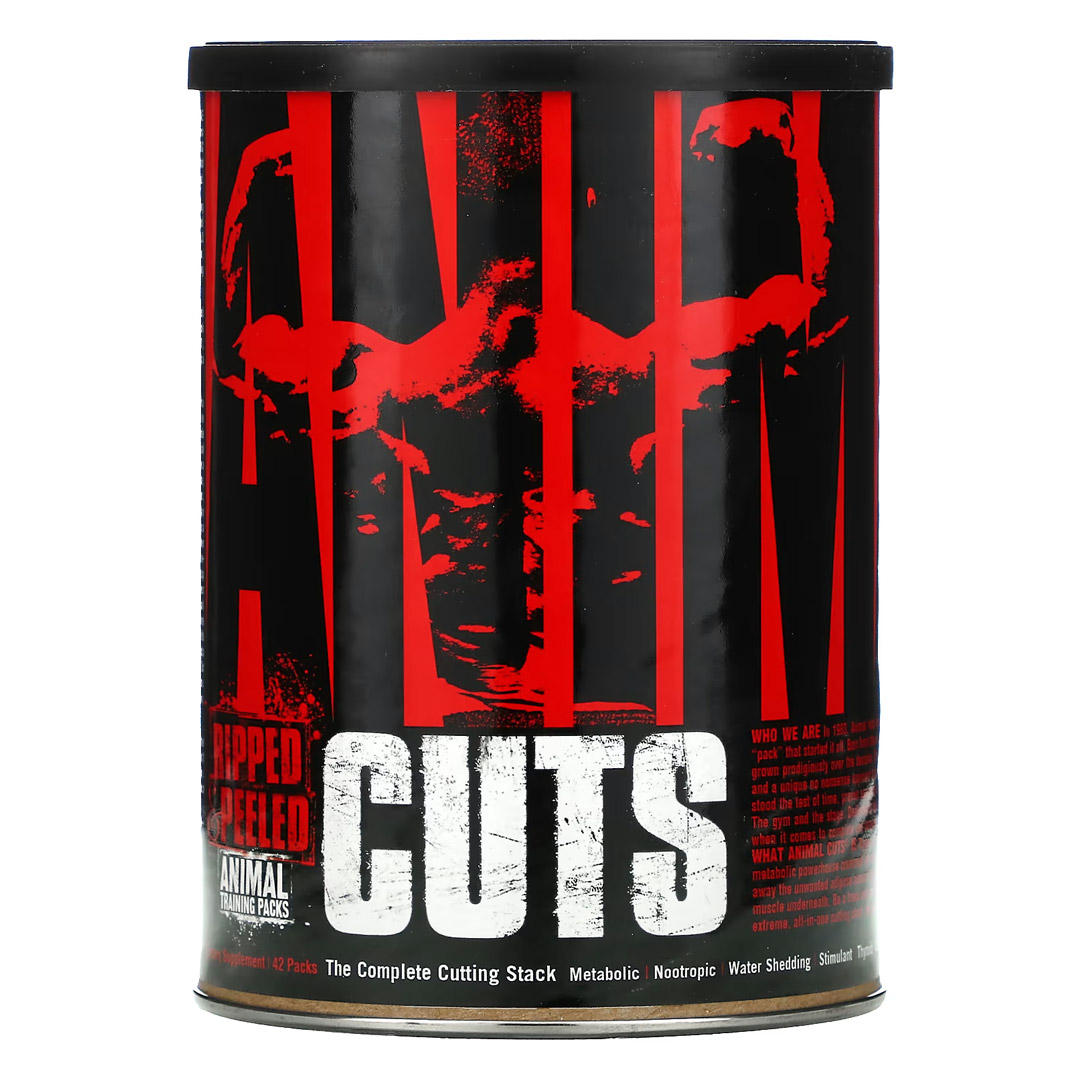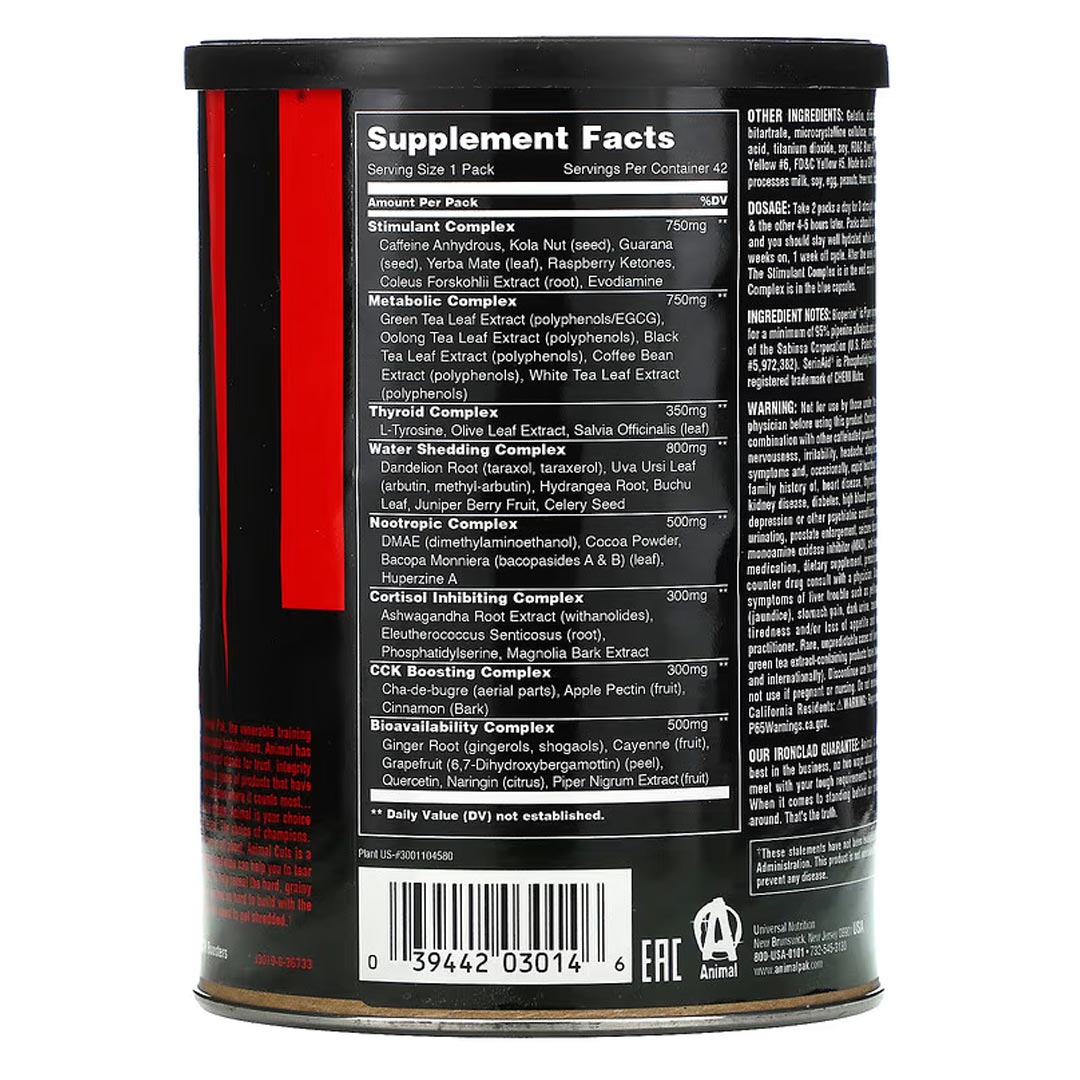 Universal Nutrition Animal Cut
Key Points:
Attacks fat via thermogenesis
Addresses water retention
Reduces appetite and carb cravings
Preserves lean mass
Enhances energy for training & cardio
Increases focus
Importer
Description
Reviews (0)
Importer
Shri Balaji Overseas (✓ Brand Authorized):
Khasra no 731/1 div iii phirani road mundka Delhi 110041, India
FSSAI Lic. No. 10015011002705
Shribalaji015@gmail.com; 9268885807
Manufacturer
Universal Nutrition, New Brunswick NJ 08901
Country of Origin: USA
Description
SHREDDING FAT BURNING INGREDIENTS: All the Animal Cuts ingredients are carefully chosen to work with each other to deliver the most cutting edge fat burning ingredients in one easy-to-take packet. 2 packs a day for 21 days straight in each container of Animal Cuts thermogenic fat-burning supplement.
MUSCLE POPPING WATER SHEDDING COMPLEX: Animal Cuts not only delivers the best in fat burning but also the best in water shedding. Water sits on top of your muscles and adds a bloated soft look to your body. Animal Cuts water shedding complex makes your muscles pop and gives you the shredded and peeled look you are looking for.
NOTE: Not intended to replace normal food. Watch out when stacking high vitamin or caffeine content supplements. Contains 185 mg of caffeine per serving
POWERFUL NOOTROPIC COMPLEX: Designed to keep your mind and body in top shape. Animal Cuts doesn't cut any corners when it comes to delivering the most powerful, effective, and complete formula on the market.
MOST COMPLETE FAT BURNER ON THE MARKET: Animal Cuts Thermogenic Fat Burner is the industry standard in weight loss supplements. With 8 powerful weight loss complexes, Animal Cuts attacks fat from every angle to maximize your fat loss and get you shredded results.
BACKED BY OUR 100% IRONCLAD GUARANTEE: Animal is dedicated to being the best in the business, no two ways about it. If this product doesn't meet your tough requirements for any reason, let us know. When it comes to standing behind our products, we don't mess around. That's the truth. Item form: Powder. Container type: Tub. Ingredients: Ginger root, cayenne, grapefruit, quercetin, naringin, and Piper nigrum extract.
BUY THESE ALONG, TO BOOST YOUR RESULTS!
Request a call back from our Sports Nutritionist to guide you!
ALL NEW FASHION BRANDS ITEMS UP TO 70% OFF