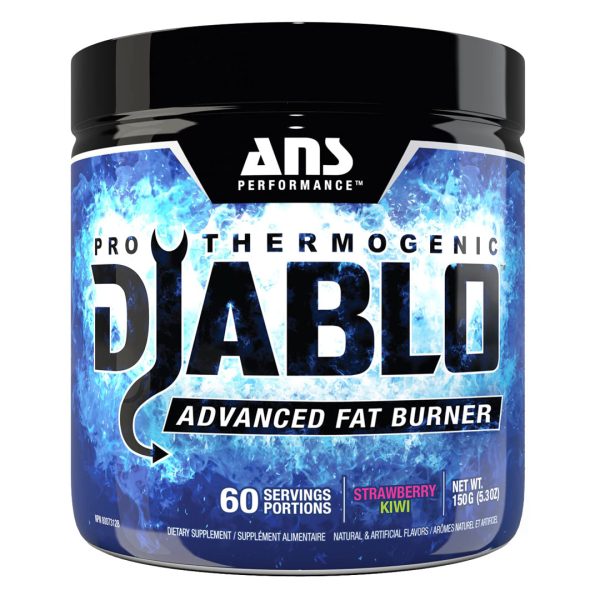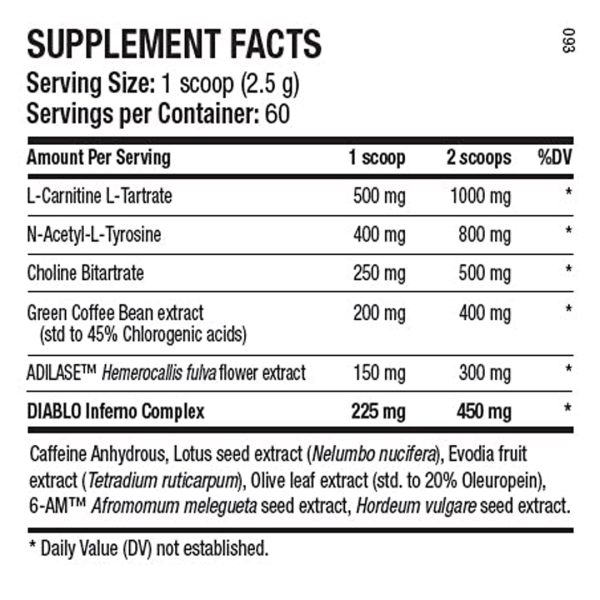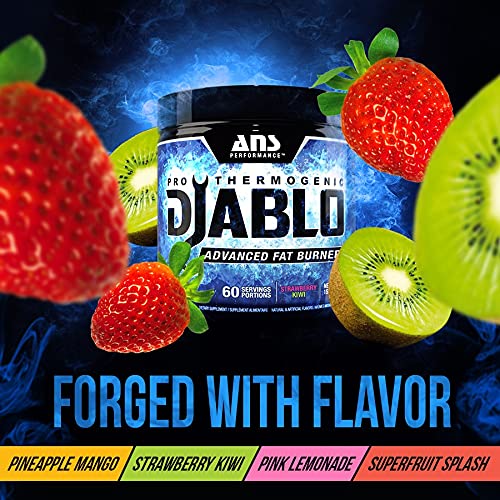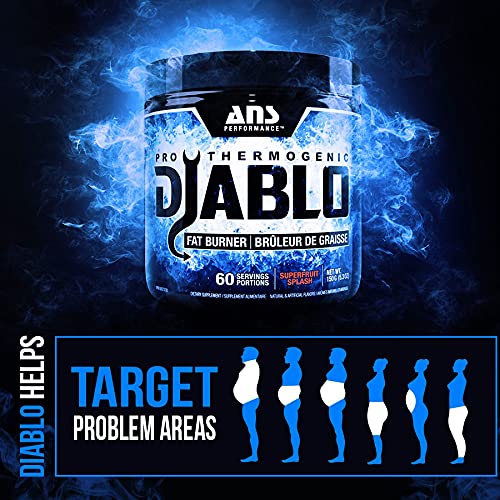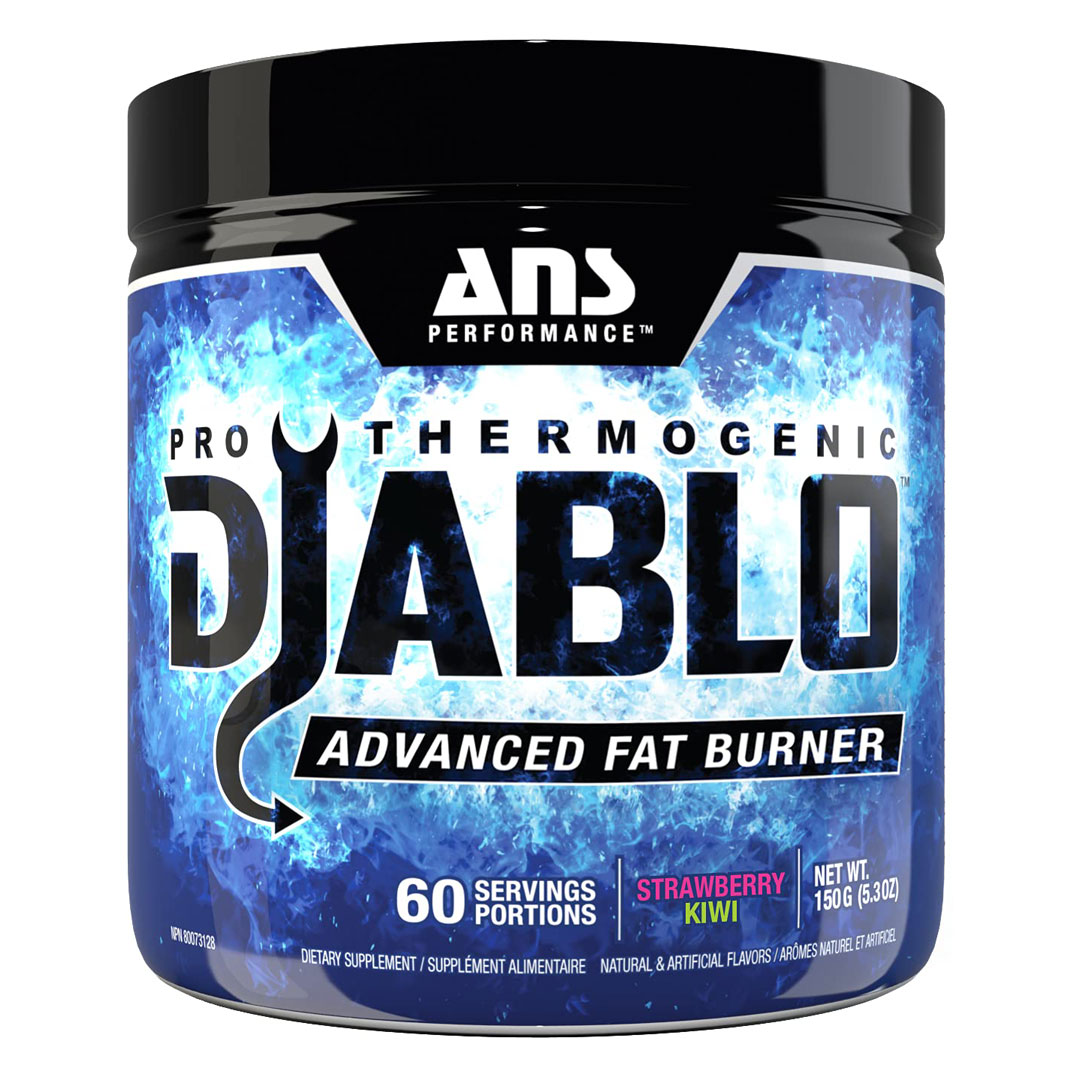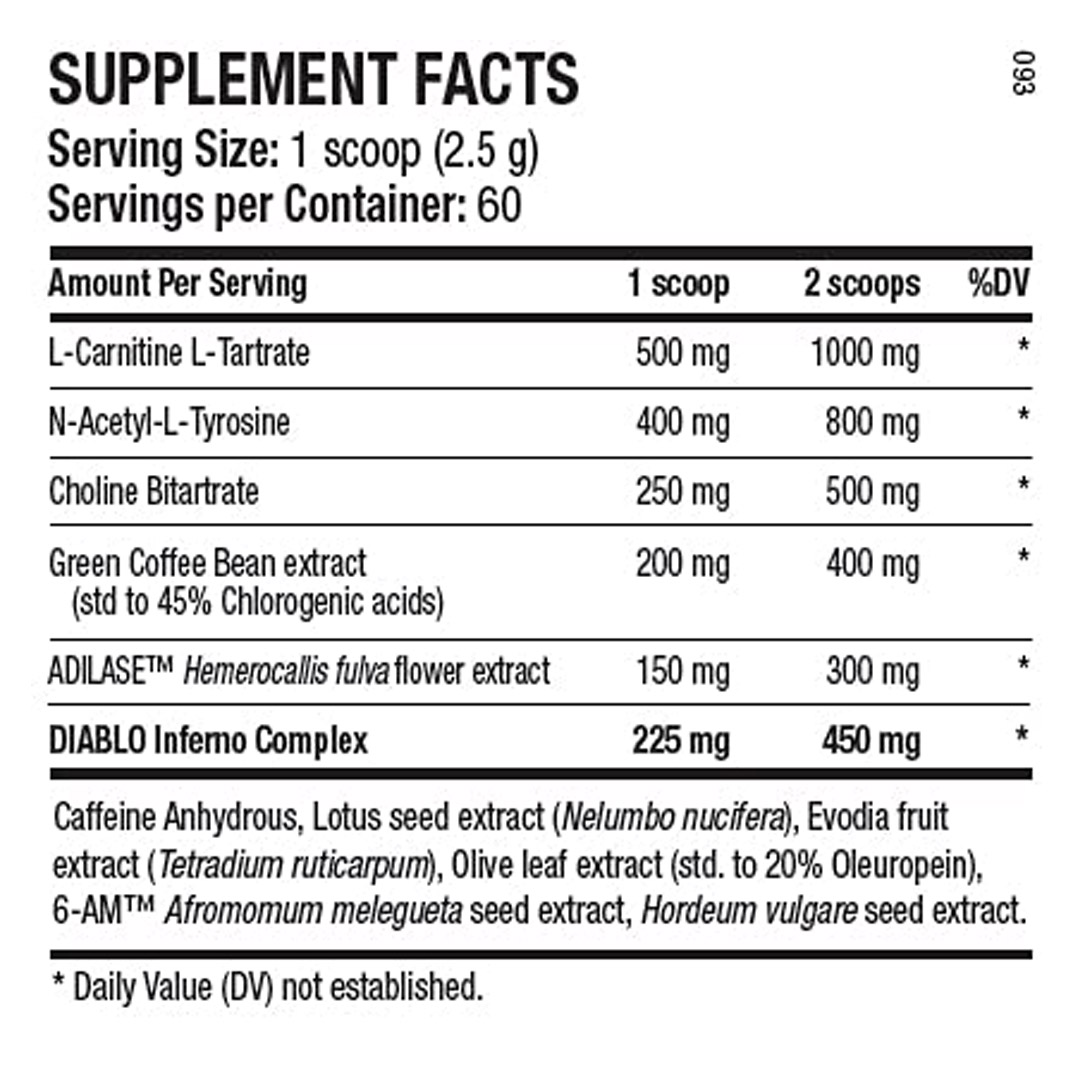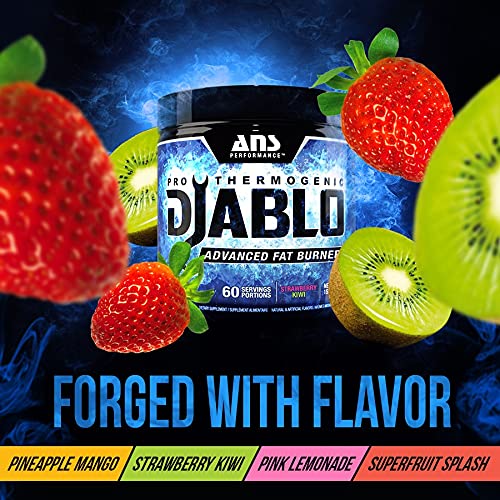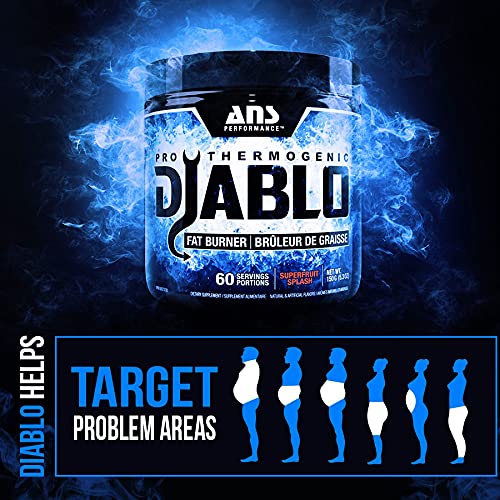 Ans Performance Diablo Advanced Fat Burner 60 Servings
NEW DIABLO!
New & improved DIABLO is now more powerful than ever! With a 60% larger serving size, DIABLO delivers amplified performance and weight management support.
Increase energy, mood & motivation
Enhance metabolism to naturally burn more calories
Supports muscle recovery and repair with training
Expiry- 12/2023
JV Nutrition Nutrition (Brand Authorized)
kandivali, West Mumbai 400067, India
FSSAI Lic. No. 10017022005877
Description
After 3 years DIABLO has been reborn, with a new and improved formula for even more fat loss performance. DIABLO is designed to enhance the release of fat from stubborn fat storage cells and assist in the metabolism of free fatty acids, to convert stored fat into energy. Utilizing 6 different mechanisms of action, DIABLO synergistically targets stubborn visceral and subcutaneous fat with ingredients that increase fat breakdown and elevate fat utilization for energy via thermogenesis. You can literally feel your body heat rising as it targets and destroys stubborn fat. Don't let fat hold your physique hostage, it's time to kick the hell out of fat, and destroy it with DIABLO.
Benefits
New & Improved DIABLO Fat Loss Formula
More Energy, Mental Focus & Fat Fighting Power than before!
Target & Release Stubborn Fat for Energy
Retrain Your Body to Preferentially Burn Fat
Increase Energy, Mood & Motivation
Adaptable Dosing for a Custom Solution
No Artificial Dyes or Colors
60 Full Servings
BUY THESE ALONG, TO BOOST YOUR RESULTS!
Request a call back from our Sports Nutritionist to guide you!
ALL NEW FASHION BRANDS ITEMS UP TO 70% OFF