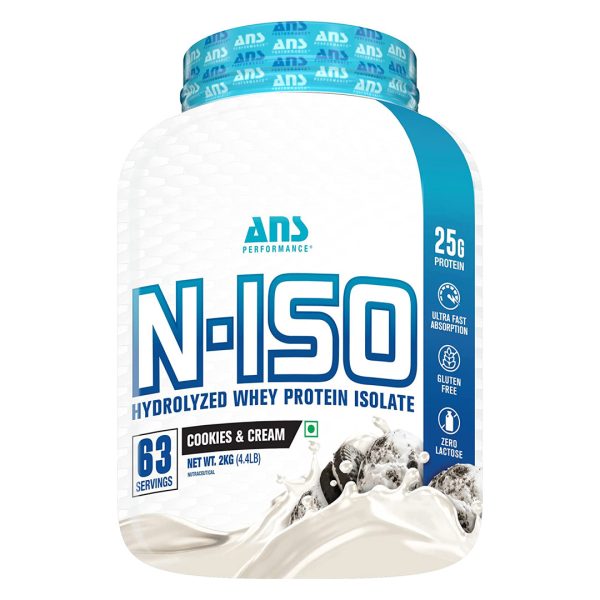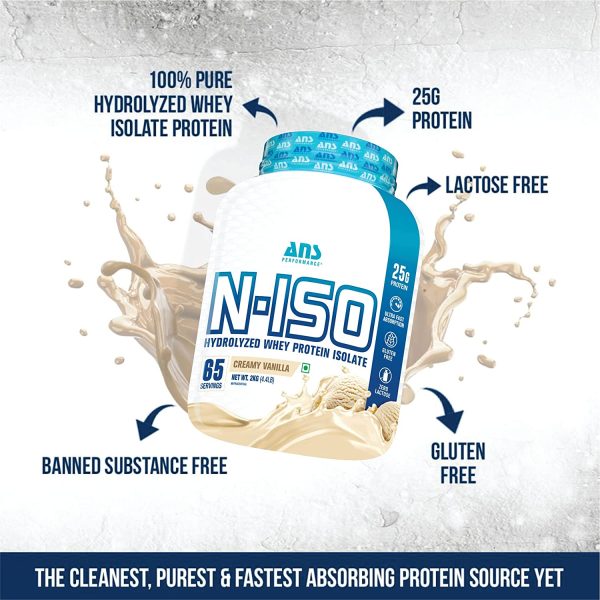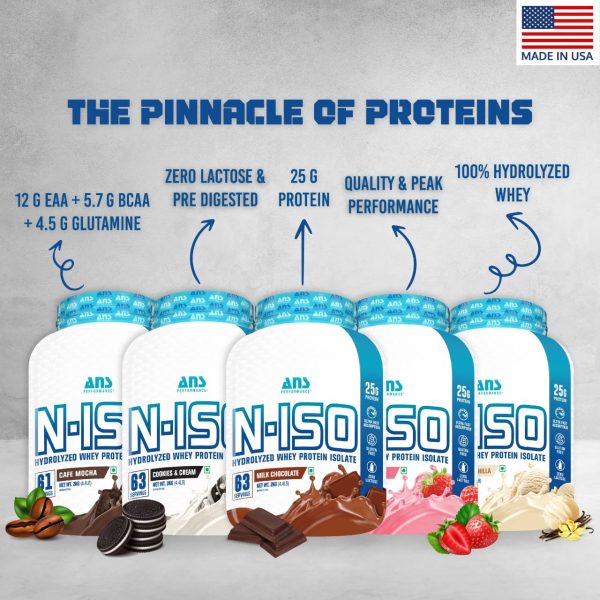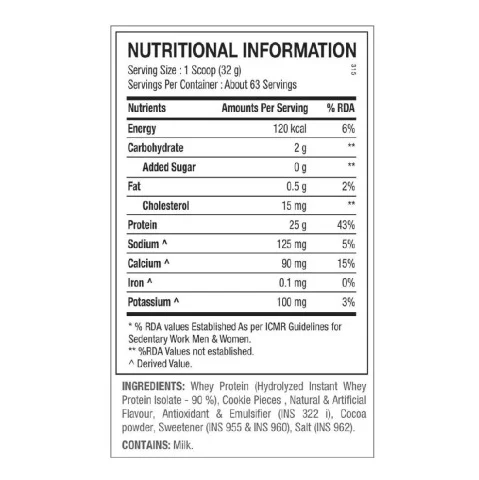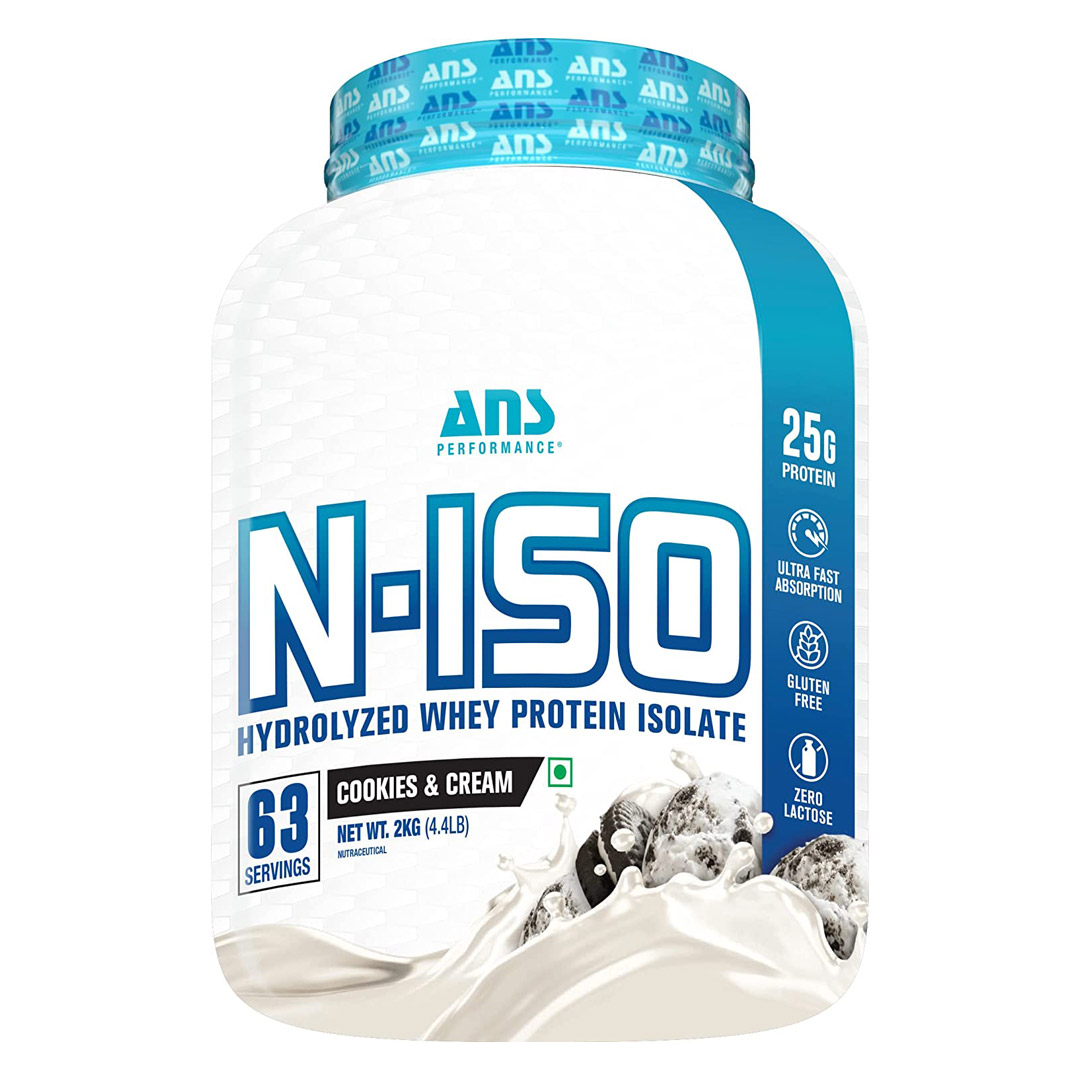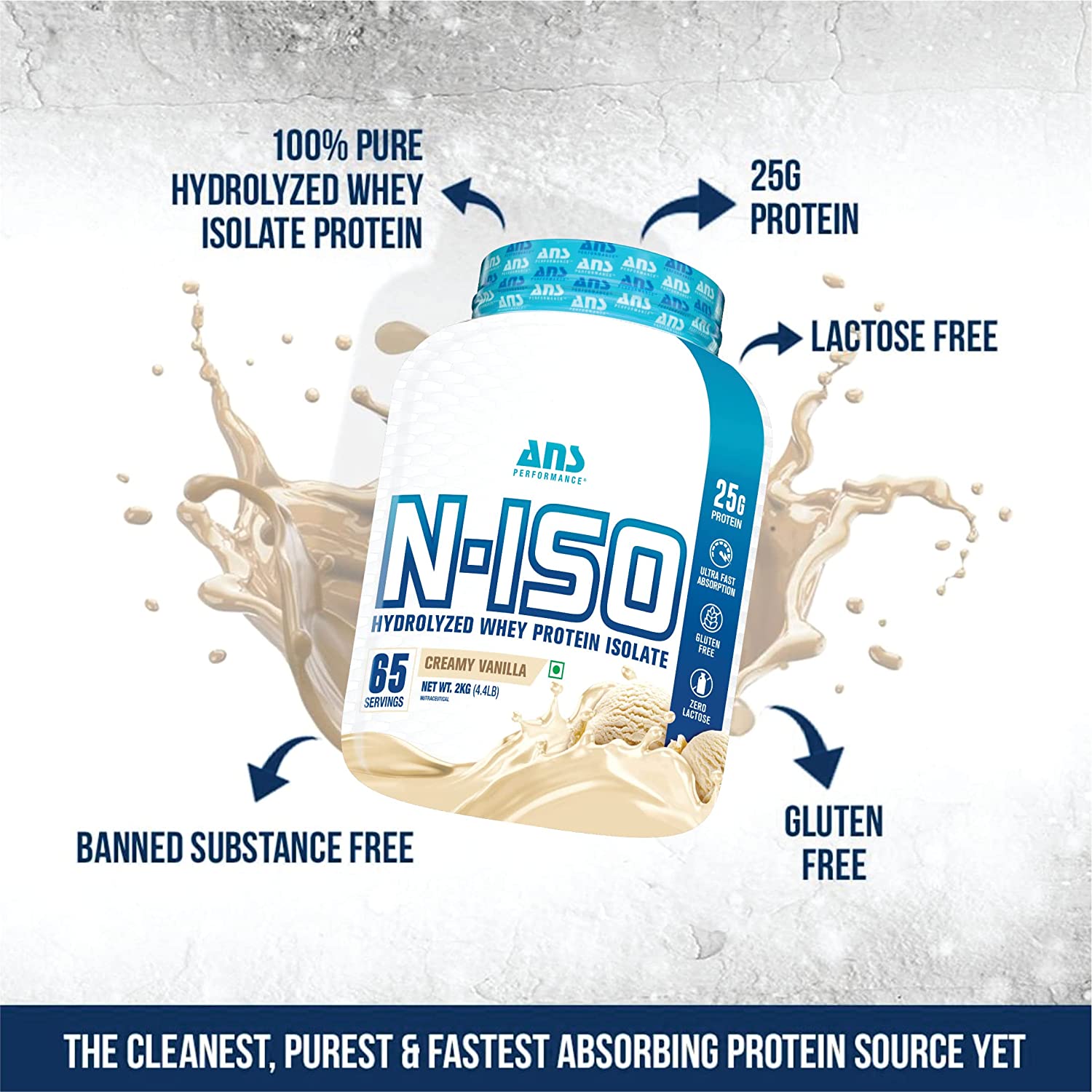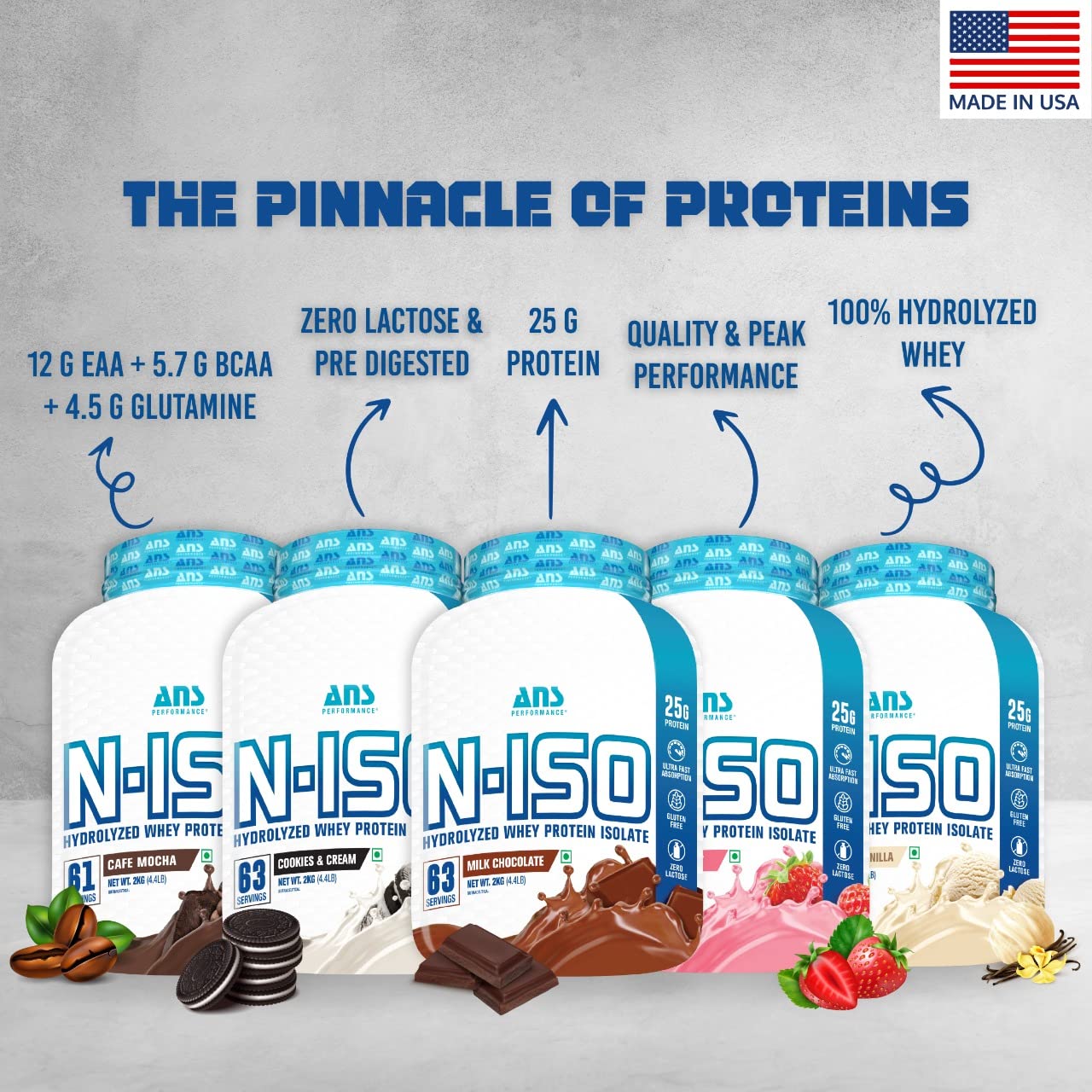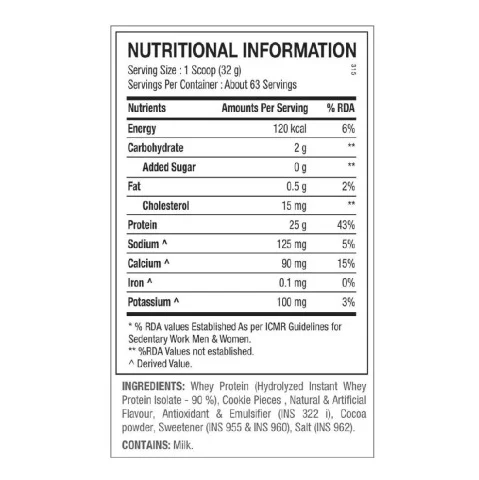 Ans Performance N-Iso Hydrolyzed Whey Protein 2 kg
100% PURE HYDROLYZED WHEY ISOLATE PROTEIN
The cleanest, purest & fastest absorbing protein source yet.
100% hydrolyzed whey protein isolate source for the fastest absorption!
Naturally occurring rich BCAA content triggers maximum muscle growth and recovery!
Zero lactose, pre-digested – easy on the stomach
Importer
Description
Reviews (0)
JV Nutrition Nutrition (Brand Authorized)
kandivali, West Mumbai 400067, India
FSSAI Lic. No. 10017022005877
Description
N-ISO has been pre-digested using enzymes to break down the protein from its native form into more rapidly absorbed protein and peptide fragments. This makes it the fastest option for post-workout muscle recovery!!
MAXIMUM MUSCLE RESPONSE WITH HYDROLYZED ISOLATE WHEY PROTEIN!
N-ISO is the pinnacle of proteins. This 100% hydrolyzed whey isolate formula is the fastest absorbing form of protein available for rapid recovery and muscle growth!
DIRECTIONS
USING A SHAKER: Fill your shaker with 6 oz of cold water. Add 1 scoop of powder. Put the lid on tightly & swirl the contents slowly before shaking vigorously for 15 seconds. For a thinner shake, try using 8 oz of water per scoop of protein.
STIR IN A GLASS: Fill your glass with 6 oz of cold water. Add 1 scoop of powder & mix contents in a glass slowly with a spoon before stirring vigorously for 15 seconds.
MIX IN A BLENDER: Fill your blender with 6 oz of cold water. Add 1 scoop of powder & blend for 15 seconds.
BUY THESE ALONG, TO BOOST YOUR RESULTS!
Request a call back from our Sports Nutritionist to guide you!
ALL NEW FASHION BRANDS ITEMS UP TO 70% OFF