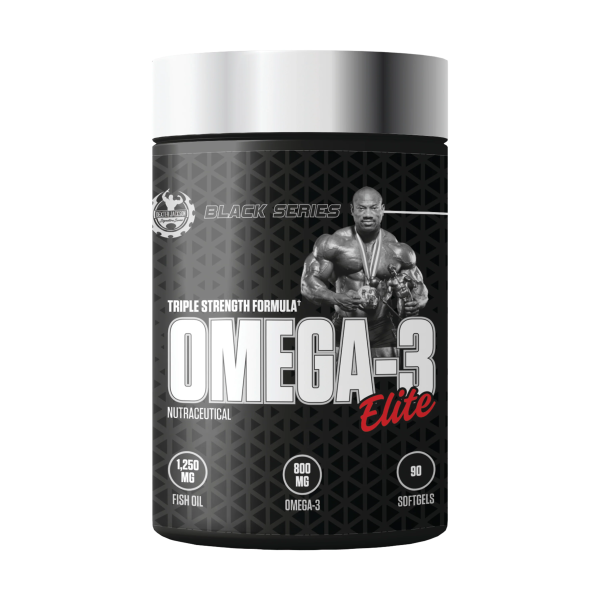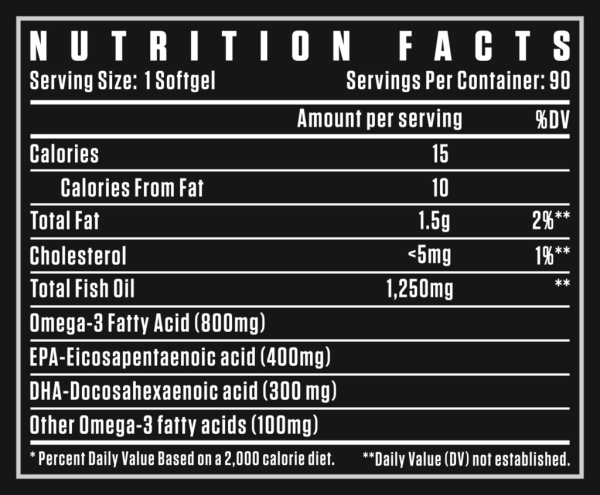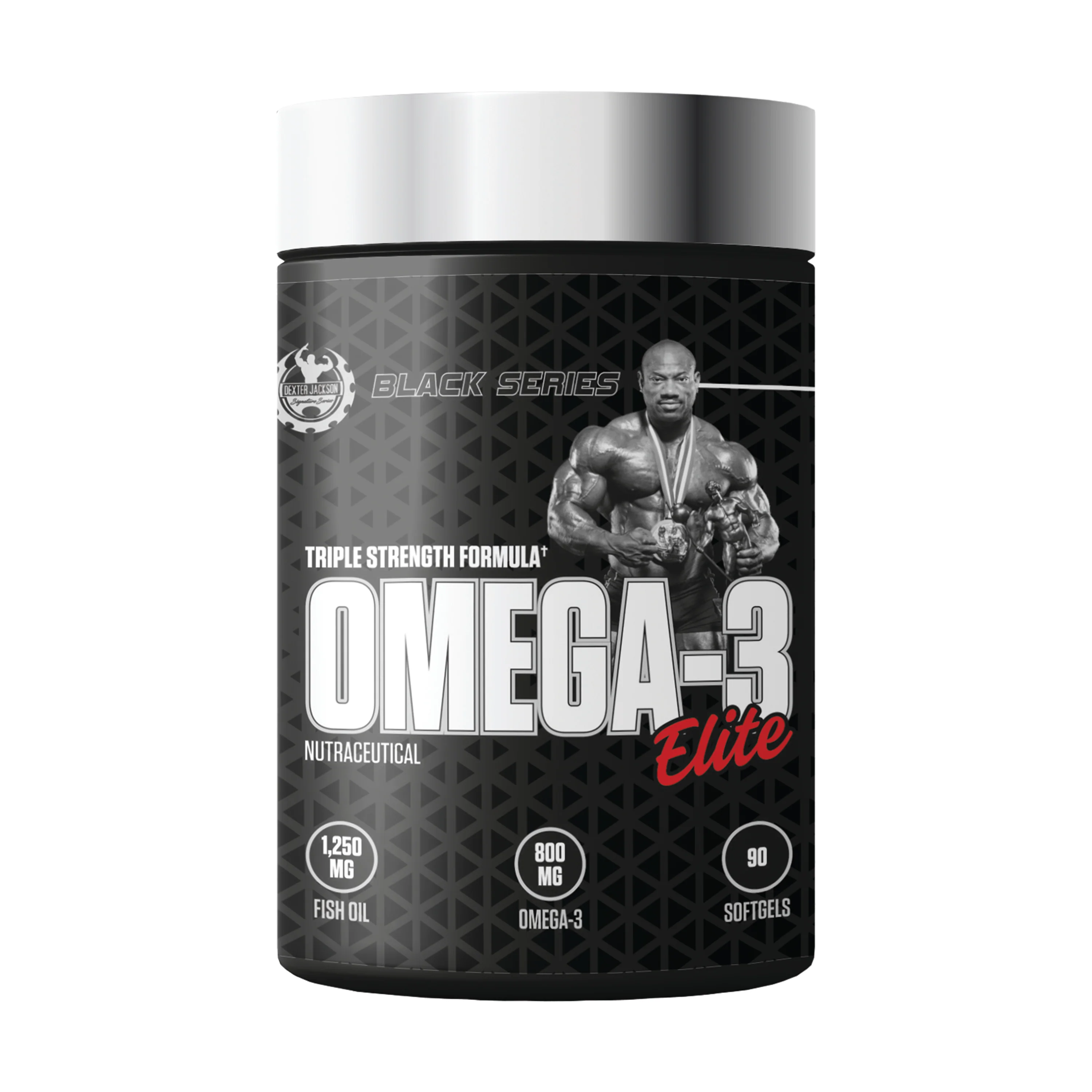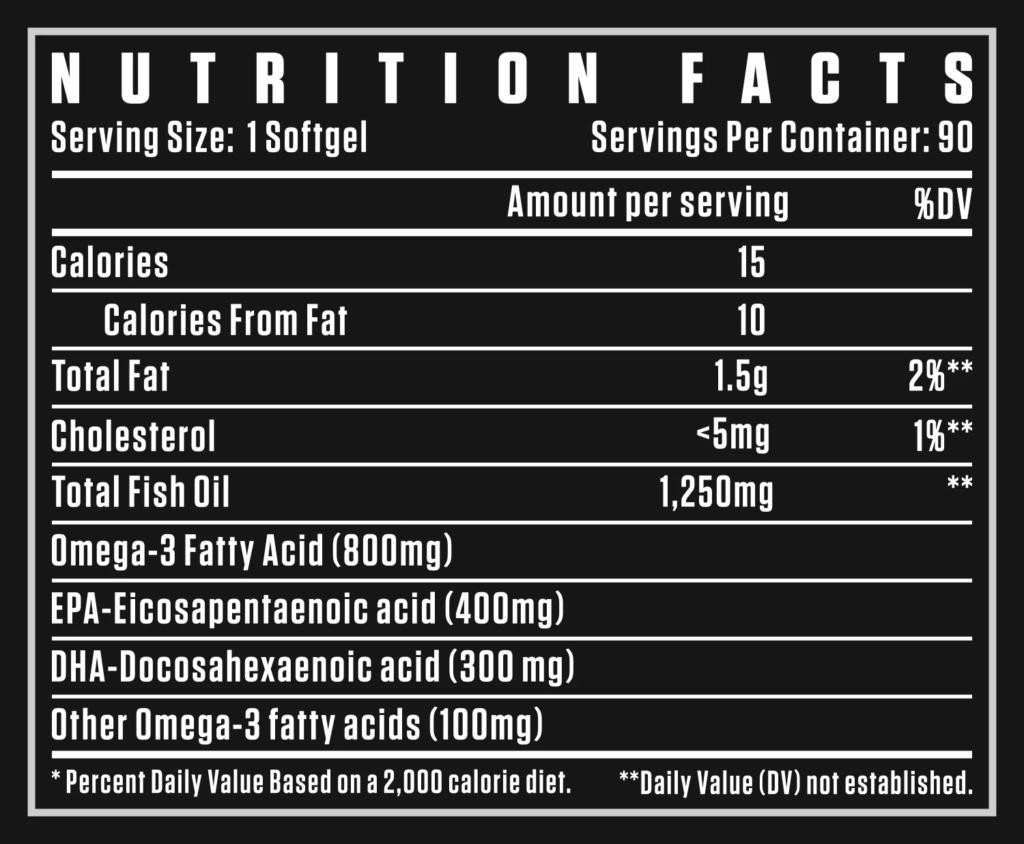 Dexter Jackson Black Series Omega 1250 mg Tripple Strength 90 Softgels
Healthy Cholesterol
Heart Functioning
Brain Functioning
Eye Health
Joint Support
Muscle Strength
Importer & Manufacturer
Description
Reviews (0)
Importer:
Sports Supplement Nutrition Co. (SSNC)
info@ssncindia.in | 011 – 45093400
Manufacturer
Dexter Jackson Signature Series
JACKSONVILLE,FL 35226
Country of Origin: USA
Description
Fish Oils contain long-chain fatty acids, including docosahexaenoic acid (DHA) and eiscosapentaenoic acid (EPA). DHA and EPA are omega-3 fatty acids with important roles in numerous metabolic functions. DHA and EPA are essential fats that cannot be made by your body. So, consuming them through foods like salmon and supplements such as the Fish Oil SoftGels is the only way to get DHA and EPA. Better yet, our Fish Oil SoftGels are enteric coated, which means that you get all of the benefits of fish oils without the fishy aftertaste that you might encounter without this special coating. Omega-3 are also important for muscle activity, immunity and digestion. Bodybuilders and other athletes also utilize this popular supplement for its anti-inflammatory properties. Some people believe it may boost muscle strength, improve range of motion, and provide numerous other benefits.
-FISH OIL
-800 MG OMEGA-3
-BOOST MUSCLE STRENGTH
-400 MG EPA- EICOSAPENTAENOIC ACID
-300 MG DHA-DOCOSAHEXAENOIC ACID
BUY THESE ALONG, TO BOOST YOUR RESULTS!
Request a call back from our Sports Nutritionist to guide you!
ALL NEW FASHION BRANDS ITEMS UP TO 70% OFF