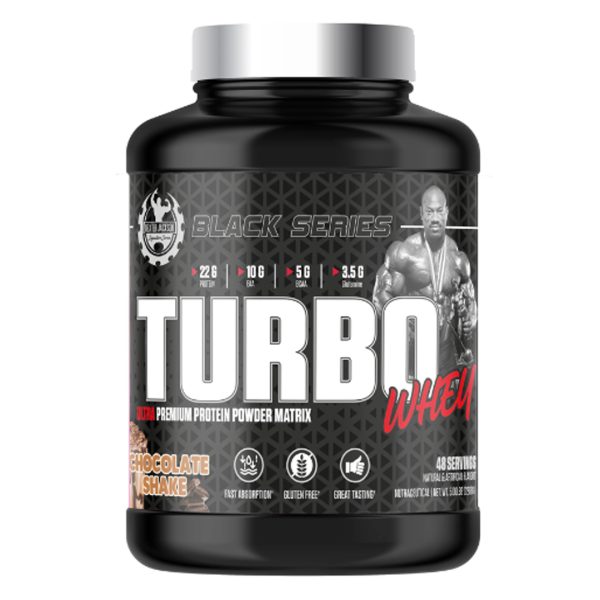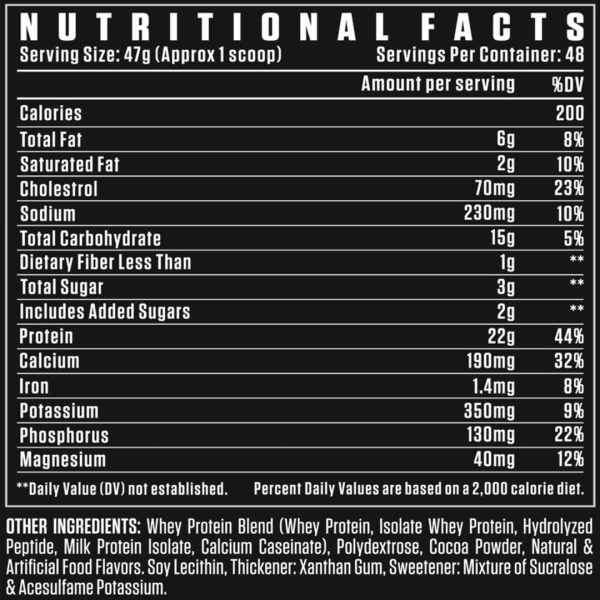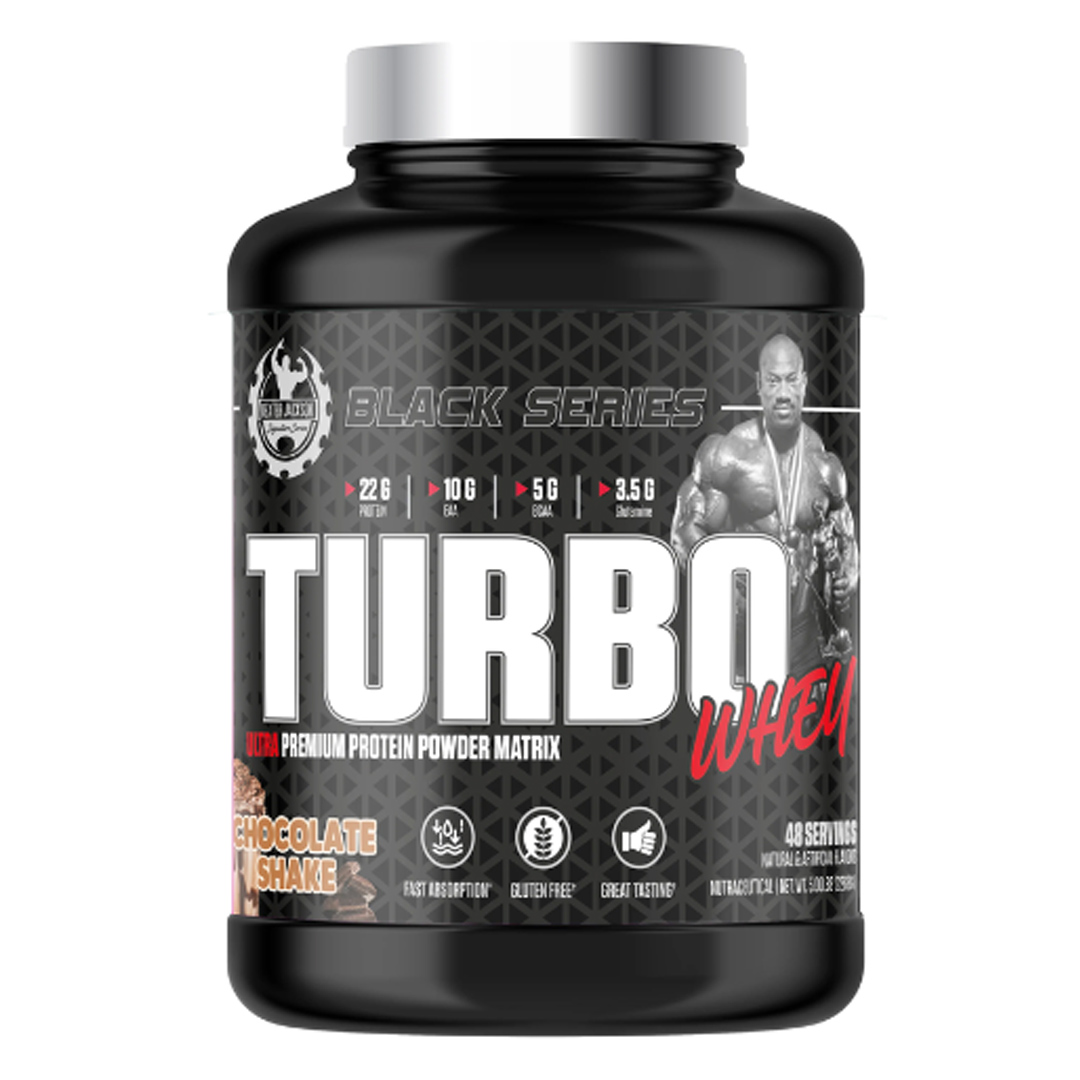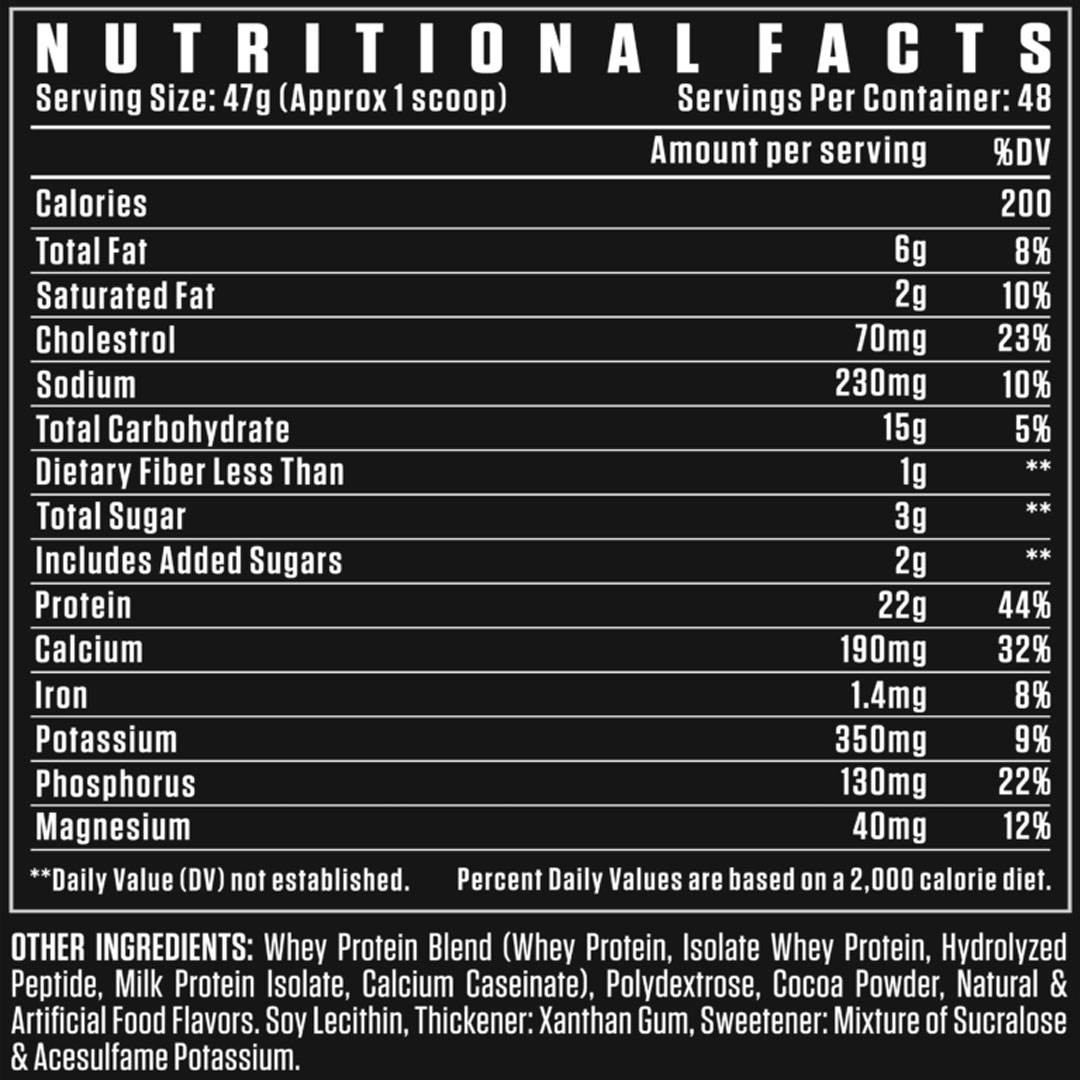 Dexter Jackson Black Series Turbo Whey 5lbs, 2.27 kg
HIGH IN BCAA'S AND ESSENTIAL AMINO ACIDS
LOW IN FAT AND CARBOHYDRATES
TASTES ABSOLUTELY DELICIOUS
Expiry 11/2025
Importer & Manufacturer
Description
Reviews (0)
Importer:
Sports Supplement Nutrition Co. (SSNC)
info@ssncindia.in | 011 – 45093400
Manufacturer
Dexter Jackson Signature Series
JACKSONVILLE,FL 35226
Country of Origin: USA
Description
Ultra-Premium Protein Powder Blend
The BLACK SERIES TURBO WHEY is an ultra-premium protein powder with 22g of protein per serving and is our best-tasting protein on the market. The BLACK SERIES TURBO WHEY is the go-to protein for any nutrition or exercise regimen because it is designed to suit a variety of active lifestyles and diet plans. And with BLACK SERIES TURBO WHEY, the high standard of quality protein comes with a taste to match, thanks to our exclusive flavor technology.
Direction: Mix about 1 scoop of Dexter Jackson BLACK SERIES TURBO WHEY protein with 6 ounces of water/ milk while using a blender or shaker cup and then shake or stir for 10-30 seconds until powder is mixed. If you want a thicker shake you add up 4 ounces of water/ milk. Easily made with glass and a spoon. And you easily drink 1-3 servings daily.
BUY THESE ALONG, TO BOOST YOUR RESULTS!
Request a call back from our Sports Nutritionist to guide you!
ALL NEW FASHION BRANDS ITEMS UP TO 70% OFF