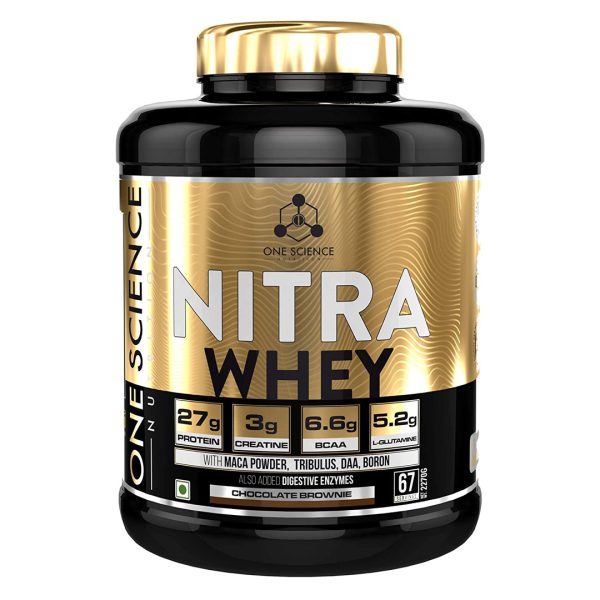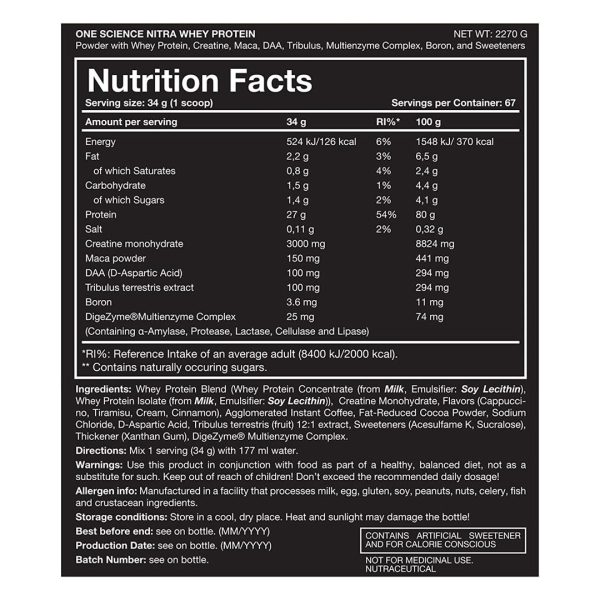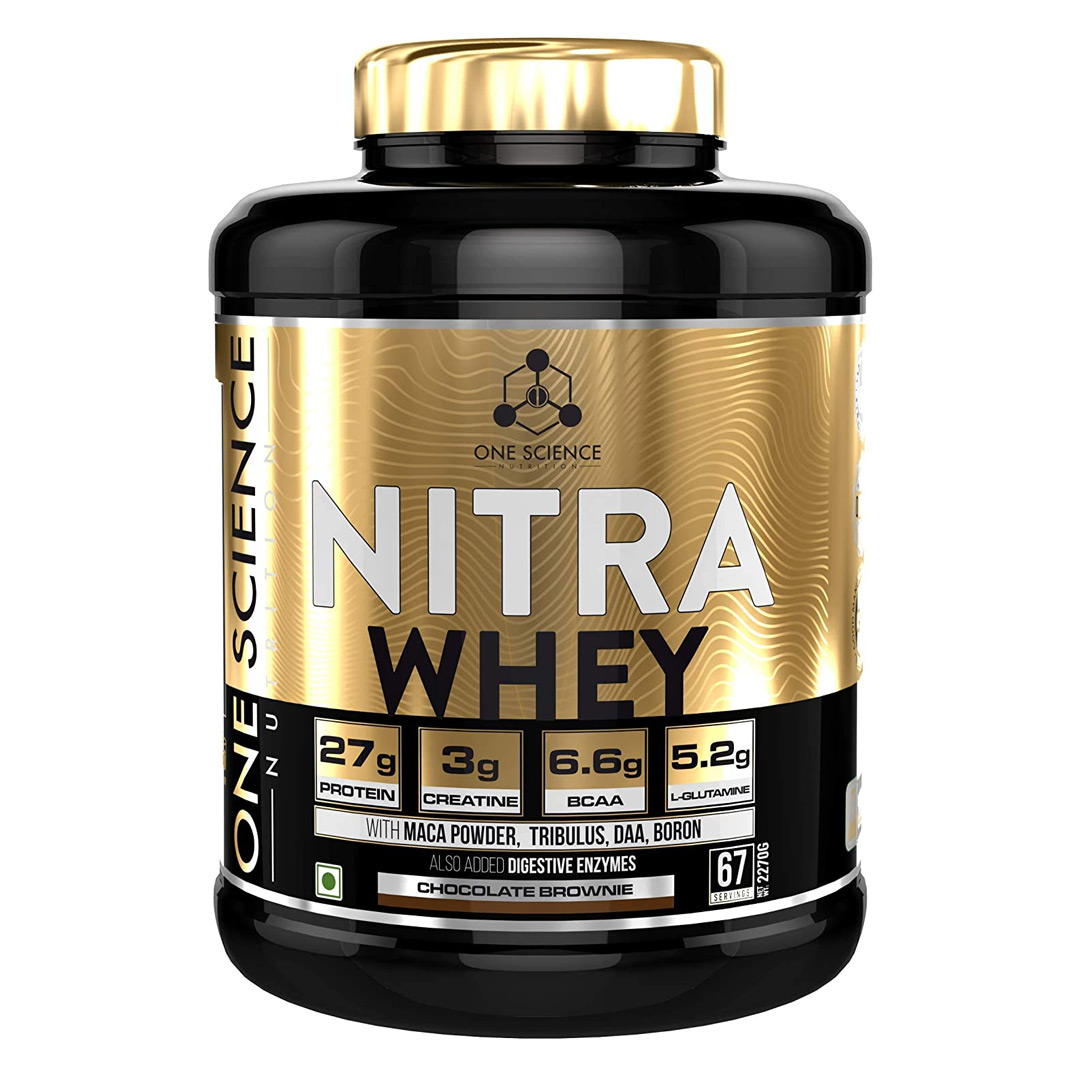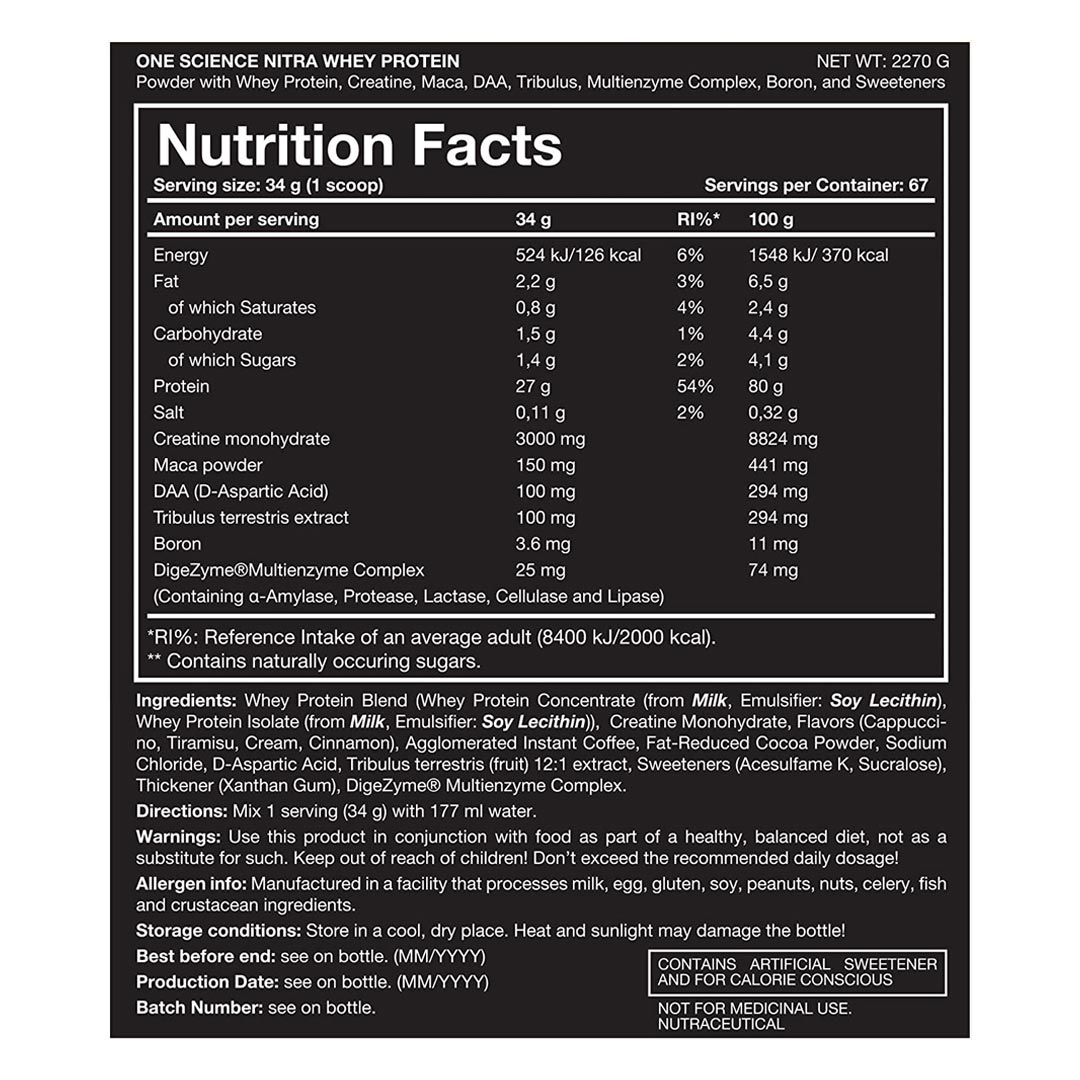 One Science Nutrition Nitra Whey
One Science Nutrition Nitra Whey – DAA, Tribulus Terrestris, Maca powder and Boron & Creatine Monohydrate | 27g Protein, 3g Creatine, 5.2g Glutamine, 6.6g BCAA – 5lbs –
Unique Combination: Contains Whey protein isolate and Concentrate which works straight on building lean muscles.
Lean Growth: Support muscle growth & maintenance.
Boost Metabolism: Speeds up fat metabolism and easy digestion
Pre-Post workout: Fuel your body with the DAA, Tribulus Terrestis, maca powder and boron & creatine monohydrate.

Expiry- 3/2025
Importer
Description
Reviews (0)
Importer
Muscle House India (✓ Brand Authorized):
10168 first floor main gurudwara road karol bagh, Delhi 110005, India
FSSAI Lic. No. 10016011003643
info@musclehouseindia.com, (011) 45960935
Manufacturer
Scitec Ltd. 2120 Dunakeszi, Csorse arok Koz 2
Country of Origin: Hungary, EU
Description
Product Description:
Whey protein is one of the most helpful and top-notch kinds of protein we can incorporate into our daily diet. One Science Nutrition's scientifically engineered product called NITRA WHEY has been calibrated with utmost precision to ensure it acts directly on strengthening your muscles. Every serving provides you with 27g of the best quality protein. Nitra Whey also contains digestive enzymes and herbal boosters of testosterone to provide your body with the most efficient and authentic intake.
What are the benefits of taking One Science Nutrition NITRA WHEY?
Regular consumption of OSN Nitra Whey is extremely favorable for your health. Our product contains 150 mg of MACA Powder, 100 mg of DAA, and 100 mg of Tribulus, which ensures to maintain your muscles in their growth and repairs while also being easy on your stomach with added digestive enzymes.
OSN Nitra Whey also speeds up the burning of unnecessary body fat and is low in carbohydrates to work on your muscles steadily in order to guarantee you, a balanced and smooth build of lean muscles.
How should you take it?
Take 1 scoop (i.e. 330g) and mix it with 150ml of milk, water, or any liquid you prefer to drink. The best way to attain all benefits of Nitra Whey is to take it after every workout session. The enzymes ensure to get digested at a quick pace, recovering you almost instantly.
BUY THESE ALONG, TO BOOST YOUR RESULTS!
Request a call back from our Sports Nutritionist to guide you!
ALL NEW FASHION BRANDS ITEMS UP TO 70% OFF