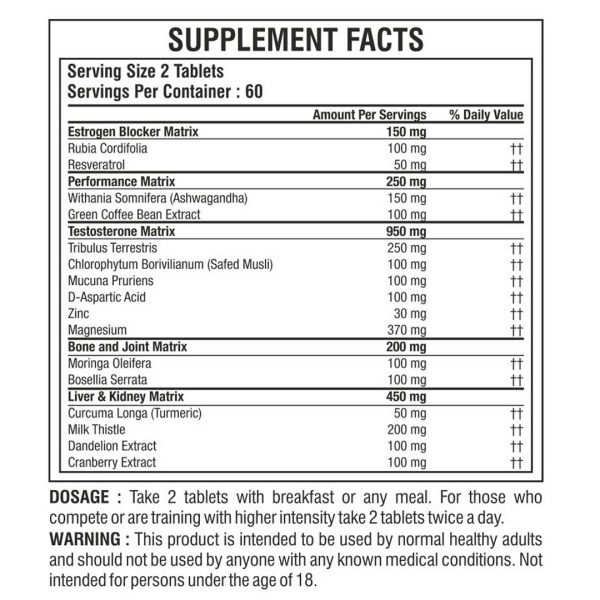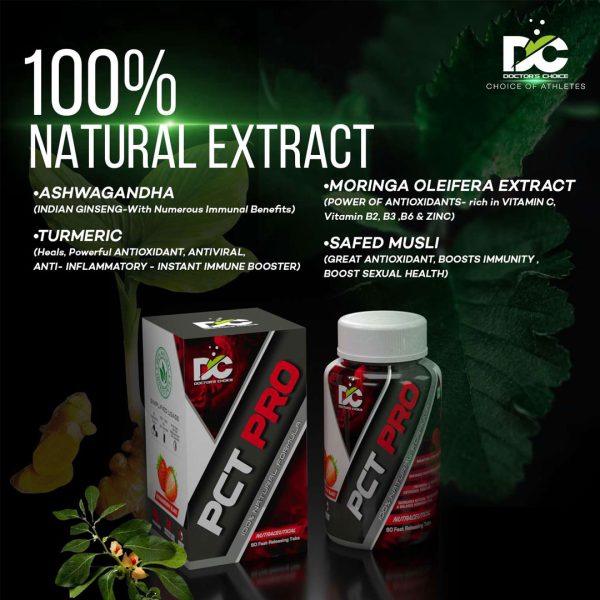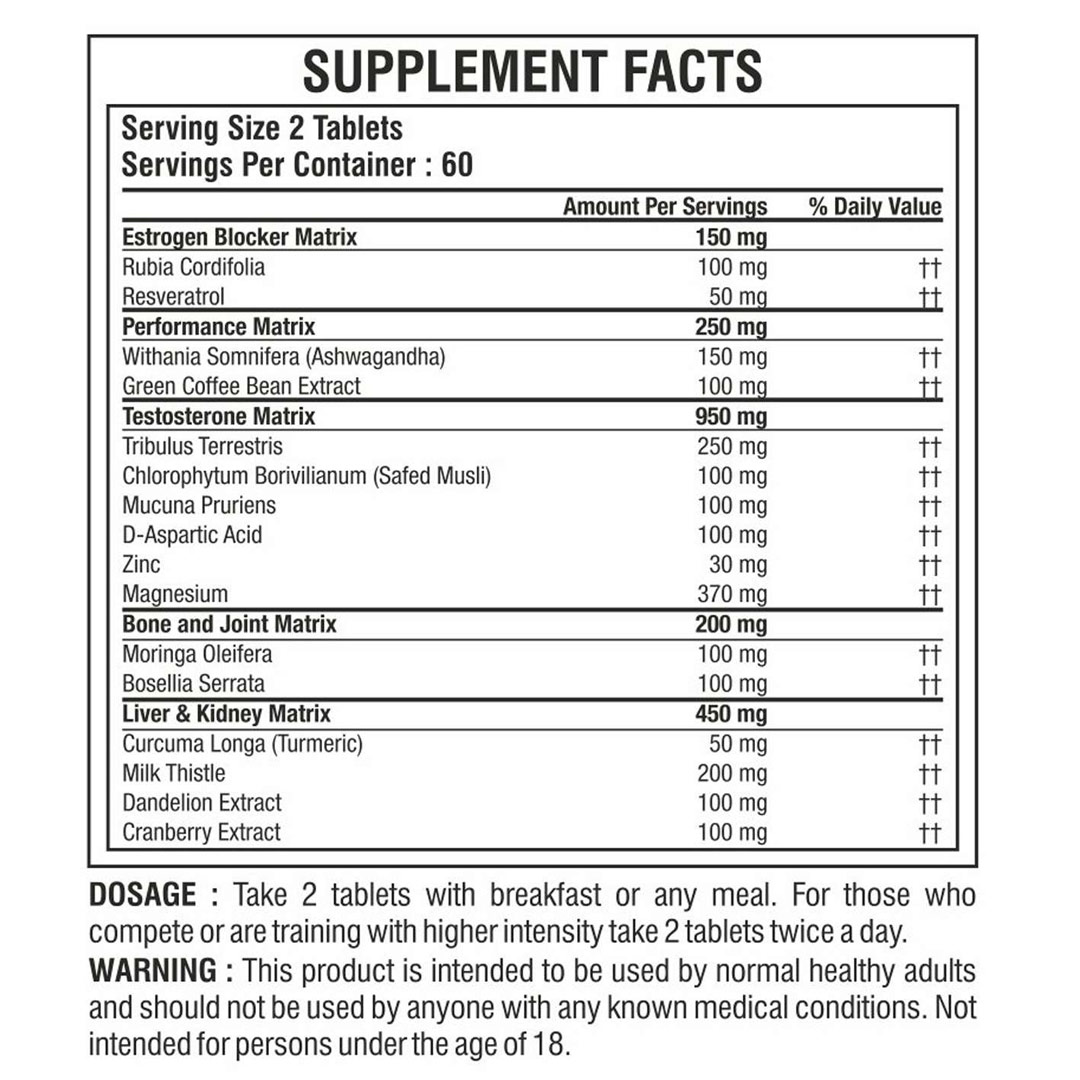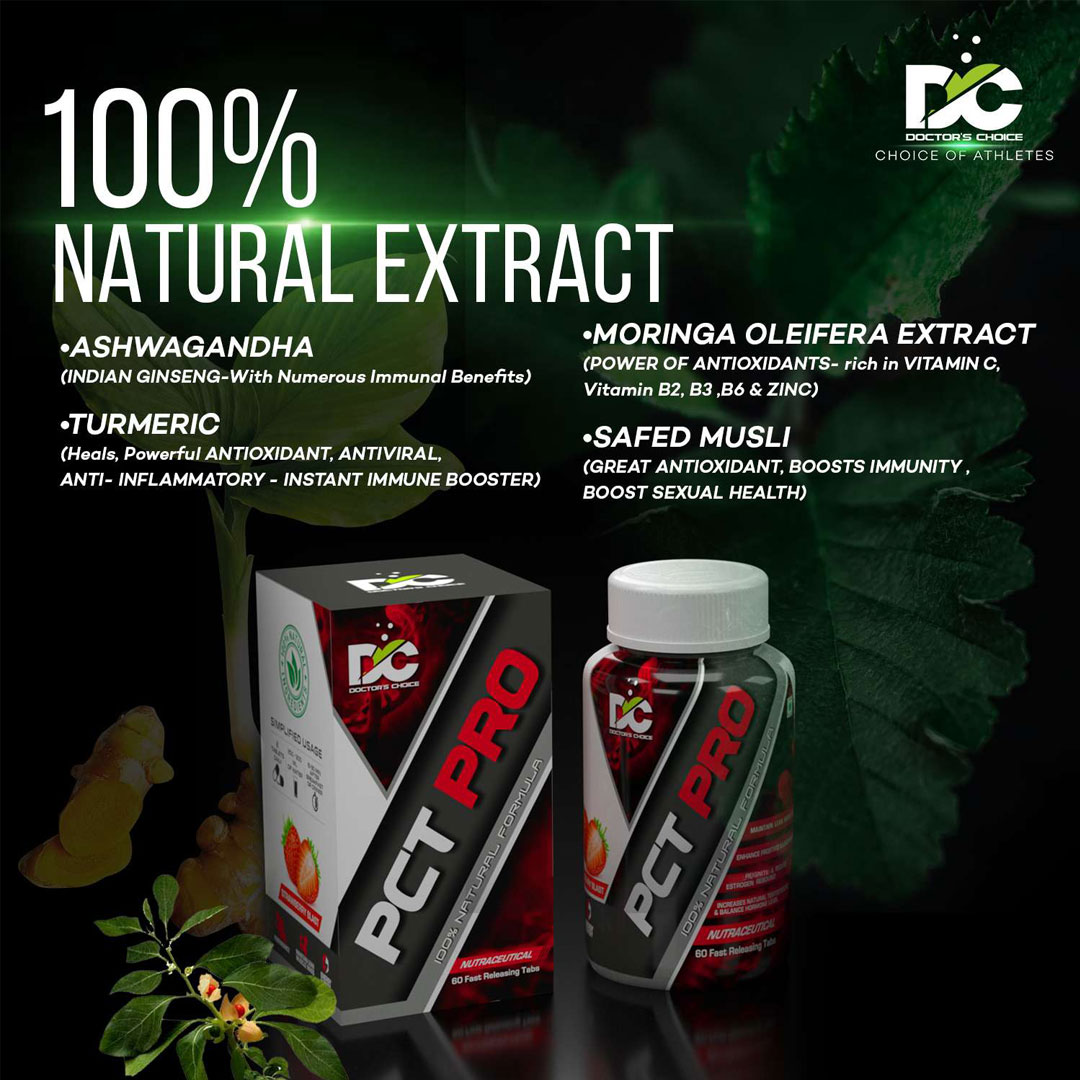 Doctor's Choice PCT PRO All-in-One | Kidney Detox | Liver Detox | Testosterone Booster | Post Cycle Therapy
Key Points:

Ashwagandha: Numerous Immune benefits
Safed Musli: Great antioxidant, boosts Immunity
Turmeric: Antioxidant, Antiviral
Moringa Oleifera: Rich in Vit C, Vit B2, B3, B6 & ZincExpiry-01/2024
Manufacturer
Description
Reviews (0)
Marketed & Distributed By:
SAN Nutrition, Building No 4A Masoodpur, Vasant Kunj, New Delhi-110070, India
FSSAI Lic. No. 13322009000172
info@thedrchoice.com , +91-9667047771
Manufacturer
SAN Nutrition, Building No 4A Masoodpur, Vasant Kunj, New Delhi-110070
Country of Origin: India
Description
PCT PRO: Post Cycle Therapy is an All-in-One Sports Supplement made of 100% Natural plant extract.
KIDNEY & LIVER DETOX: Milk Thistle, Turmeric and Cranberry Extract help you detoxify Kidney and Liver in the most natural way.
TESTOSTERONE BOOSTER: It helps you recover testosterone harmonies in the body. It will keep you energetic throughout the day.
ENHANCED ENDURANCE: 2 Tablets a day before breakfast will help you increase bone density and enhance your recovery levels after an intense workout session.
Description:
PCT PRO is a scientifically designed to deliver the most potent testosterone boosting natural ingredients. This powerful PCT PRO formula offers the benefits of free & total testosterone boost as well as enhances Kidney & Liver health. Using powerful and natural ingredients PCT PRO balances the hormone level which results in boosting – Testosterone levels, Joint & Bone recovery and kidney & liver health. BENEFITS OF PCT PRO: Enhances Kidney & Liver Health. Speedy recovery of Joint & Bone. Increase Testosterone levels. Reduces Estrogen Rebound. Enhances Lean Muscle Mass.
BUY THESE ALONG, TO BOOST YOUR RESULTS!
Request a call back from our Sports Nutritionist to guide you!
ALL NEW FASHION BRANDS ITEMS UP TO 70% OFF