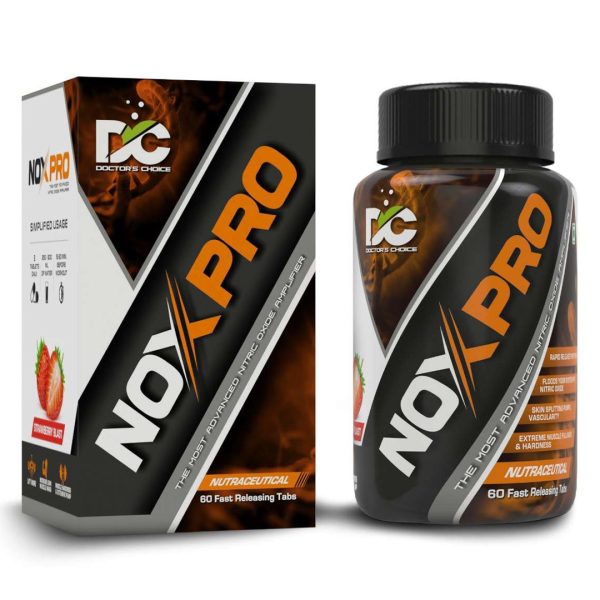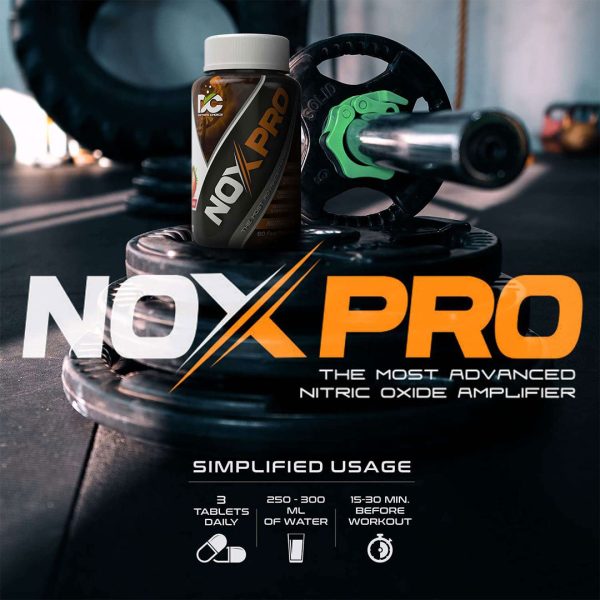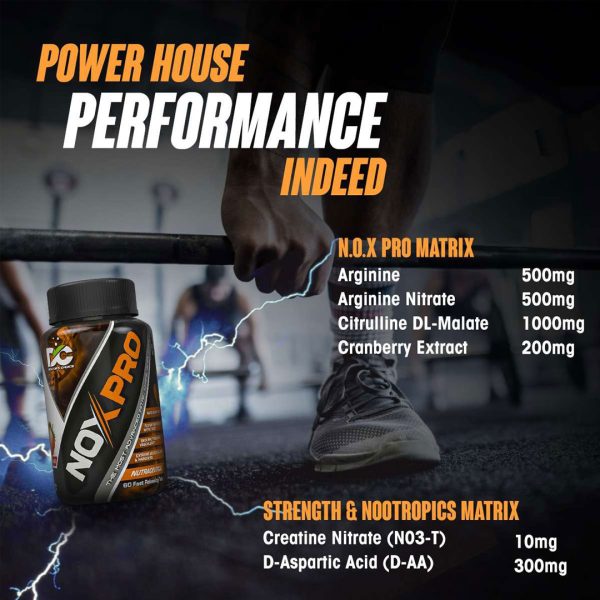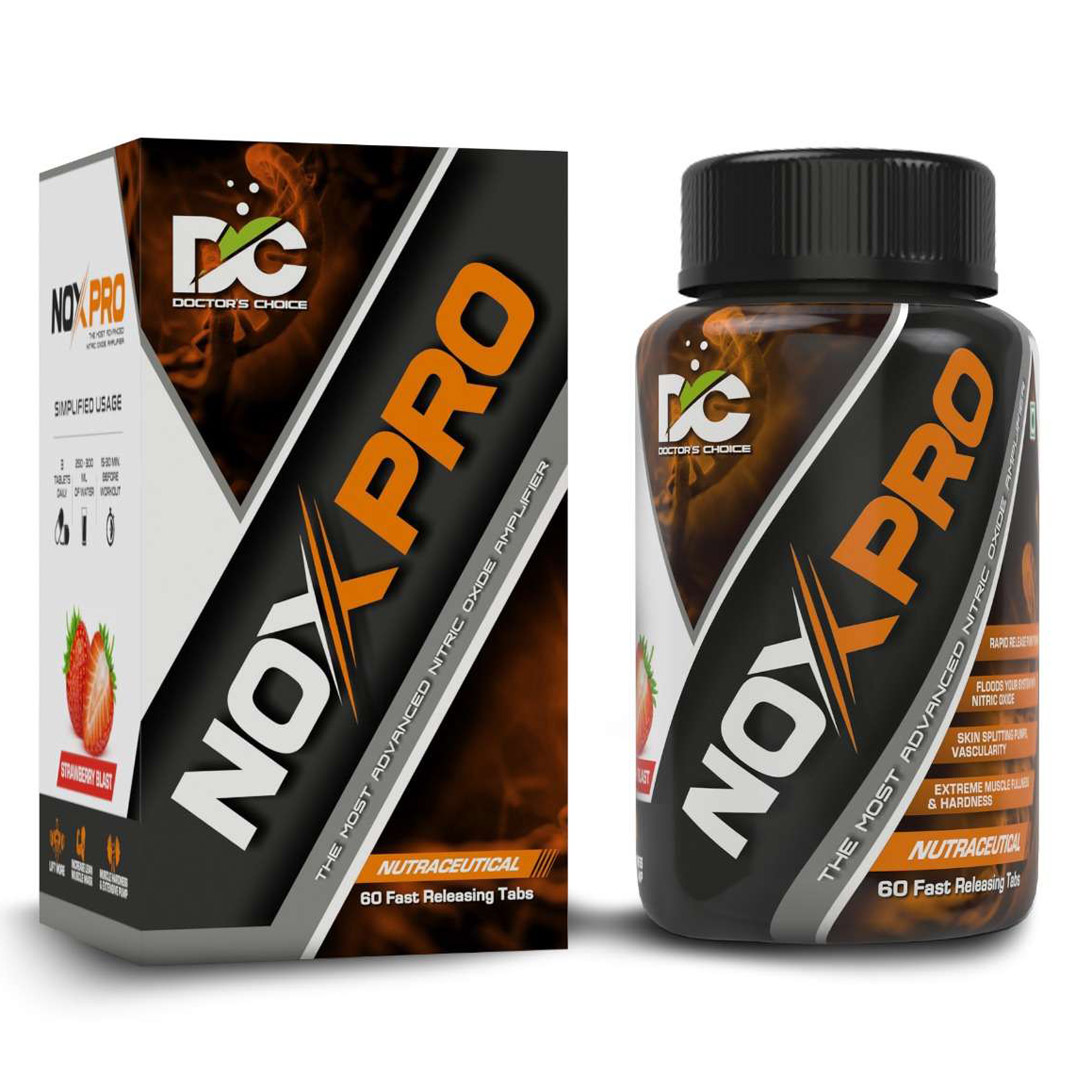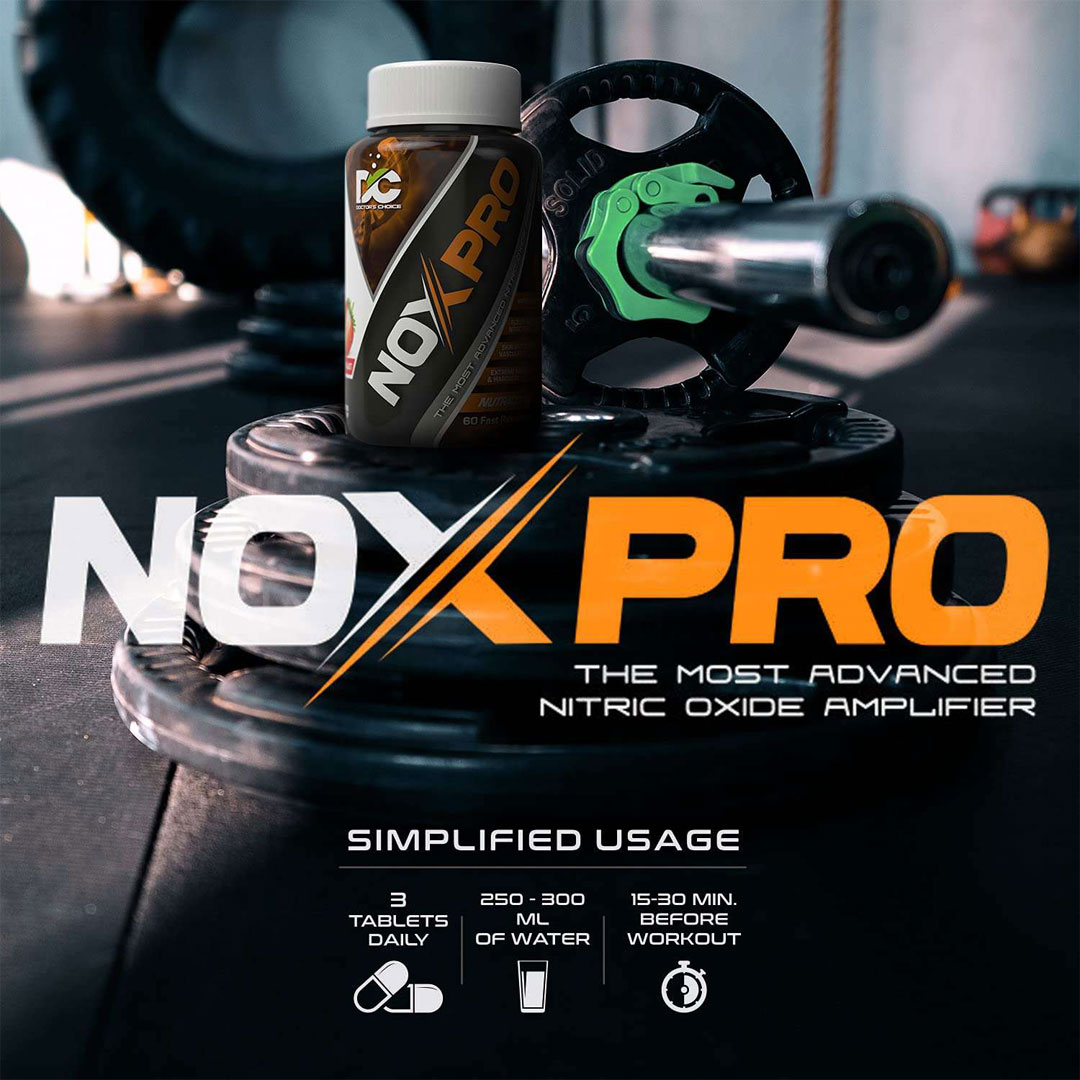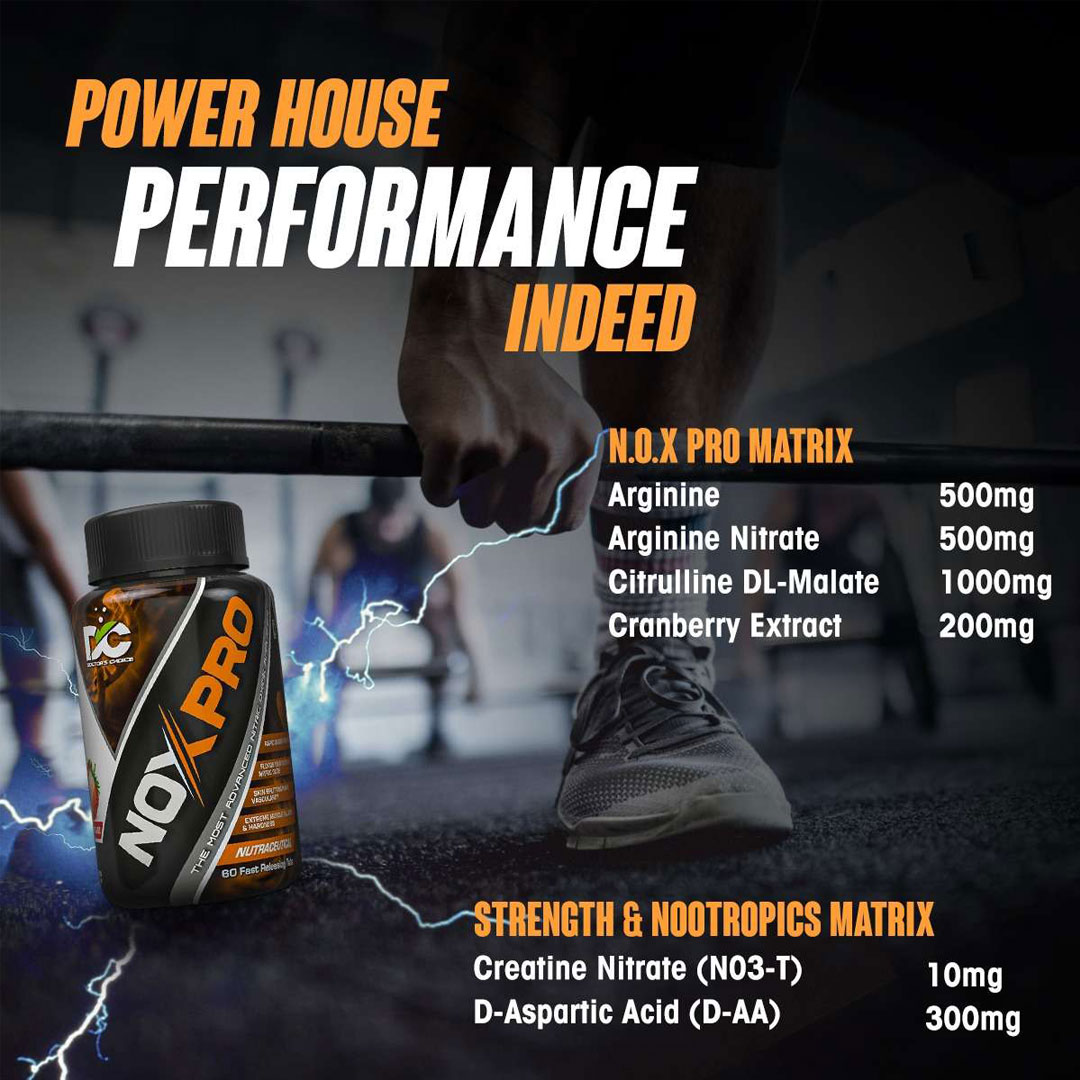 Doctor's Choice NOX Pro Pre-Workout
Key Points:
INSTANT PUMP & INTENSITY
MUSCLE VOLUMIZATION
RAPID RELEASE PUMP FORMULA
ENERGY & FOCUS
EXTENSIVE PUMP AND MUSCLE HARDNESS
Manufacturer
Description
Reviews (0)
Marketed & Distributed By:
SAN Nutrition, Building No 4A Masoodpur, Vasant Kunj, New Delhi-110070, India
FSSAI Lic. No. 13322009000172
info@thedrchoice.com , +91-9667047771
Manufacturer
SAN Nutrition, Building No 4A Masoodpur, Vasant Kunj, New Delhi-110070
Country of Origin: India
Description
NOX PRO: Doctor's Choice NOX Sports Supplement developed for athletes
RIPPED MUSCLES: It increases your strength during Workouts which helps you lift more weights than ever.
NO FATIGUE: It helps in excellent recovery after a long workout session with absolutely no sign of fatigue.
PUMP: Nitrosigine – 1000 mg gives you a kick when you take it 15 minutes before your session and will pump up your muscles.
Description:
For shirt-splitting pumps, NOX PRO delivers a blend of Arginine (I.S.) and Citrulline DL-Malate engineered to increase Plasma Nitric Oxide levels, which promotes improved vasodilation. This all leads to an unbelievably powerful pump & Vascularity. To enhance strength for better performance in the gym, Dr. Choice researches included a research-inspired dose of Beta-Alanine and Creatine Nitrate(N03-T). Both enhances exercise performance by increasing Endurance, Muscle Mass Gain and Fatigue resistance.
BUY THESE ALONG, TO BOOST YOUR RESULTS!
Request a call back from our Sports Nutritionist to guide you!
ALL NEW FASHION BRANDS ITEMS UP TO 70% OFF