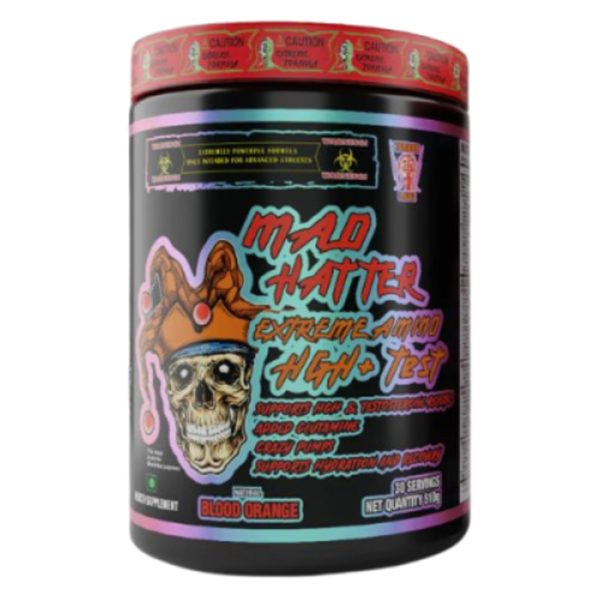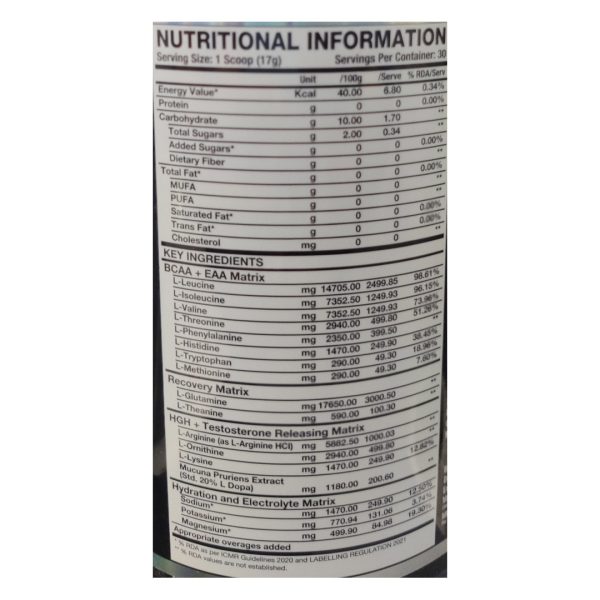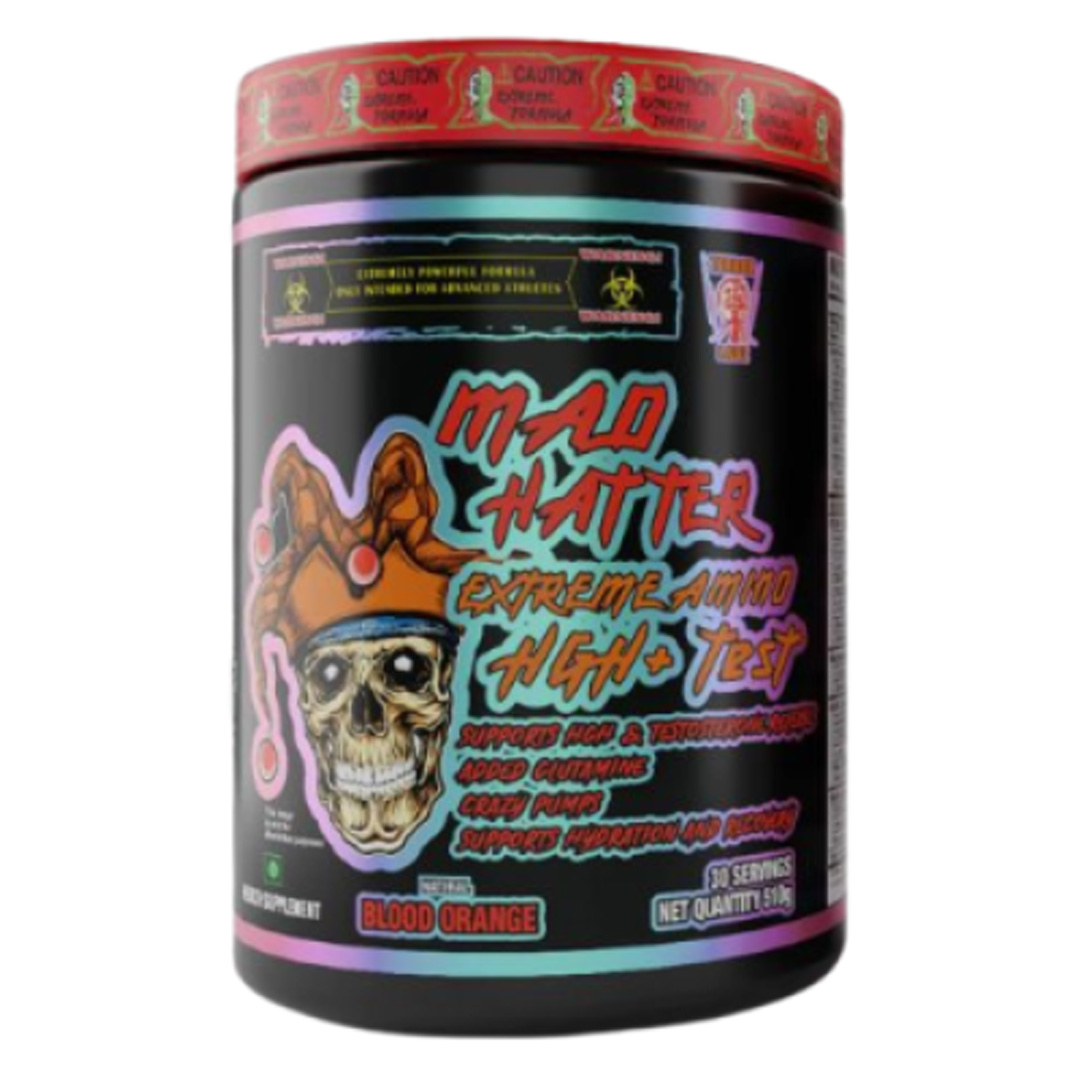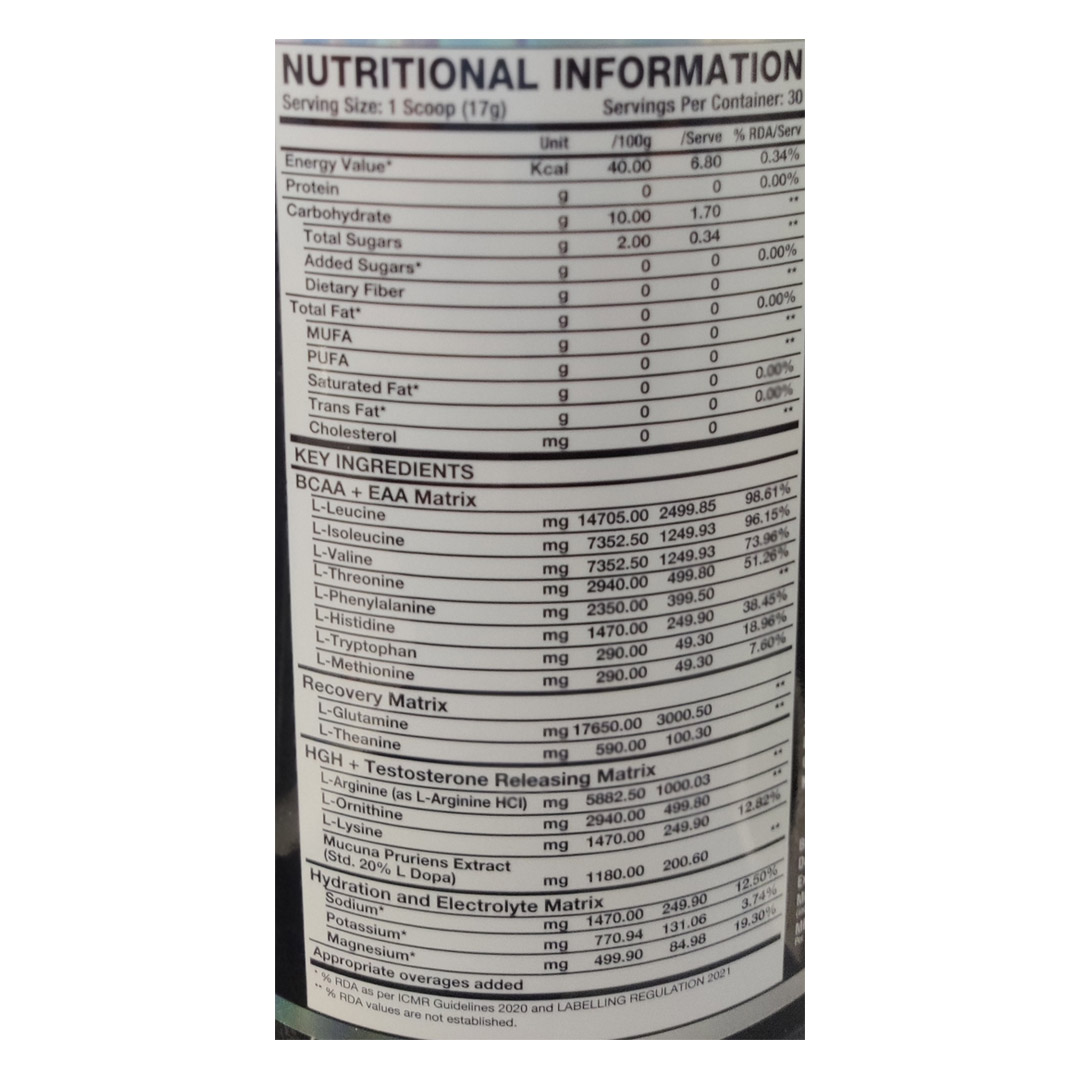 Terror Labz Mad Hatter Extreme Amino HGH+TEST- 30 Servings
Muscle Gain
Increased Testosterone Levels
Increased HGH Levels
Recovery & Hydration
Expiry- Nov/2023
Marketed & Manufacturer
Description
Marketed : Anabolic Nation, Rohini, Delhi,110085
Manufacturer: Fitness Technologies, Jammu & Kashmir, 181185
Description
MAD HATTER | Limited Exclusive | 2:1:1 BCAA | HGH + TESTOSTERONE BOOSTER |
Terror Labz Mad Hatter Extreme Amino HGH+TEST is Exclusively designed and formulated for professional athletes who perform heavy and intense workouts which helps them to Increase their Anabolism and avoid muscle catabolism. It's ideal for use around workout sessions to provide branch chains and essential amino acids to the working muscles. If you are a natural athlete who wants to gain muscle mass quickly, Perform at his best, and is serious about recovery, Mad Hatter BCAA is the right choice.
Mad Hatter is a highly potent BCAA formulated by the top scientist in the world with a combination of HGH ( Human Growth Hormone) and Testbosster formula to provide you with first-class results in a short time.
Terror labs Mad Hatter is the only BCAA in India with extreme quality and an exclusive combination of high and testosterone boosters to provide maximum muscle growth and recovery.
Each Serving comes with a whopping 17-gram complete amino spectrum loaded with HGH &Testosterone releasing matrix and Hydration Matrix. Unbelievably delicious flavors make each sip a long-lasting feeling.
Usage – Mix each serving with 500-600 ml ( 17-20 Oz) of Coldwater. Consume 2 servings throughout the day and intra-workout for the best results.
BUY THESE ALONG, TO BOOST YOUR RESULTS!
Request a call back from our Sports Nutritionist to guide you!
ALL NEW FASHION BRANDS ITEMS UP TO 70% OFF