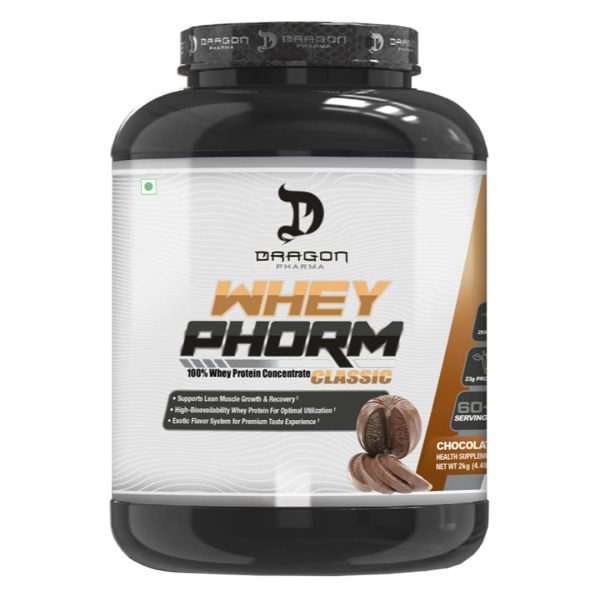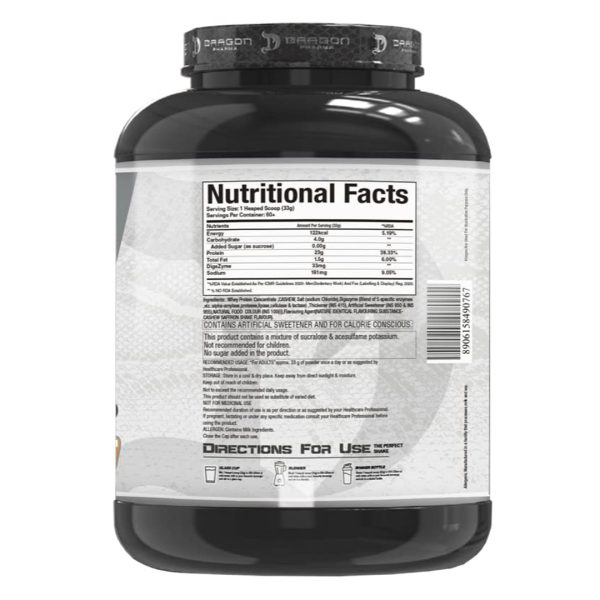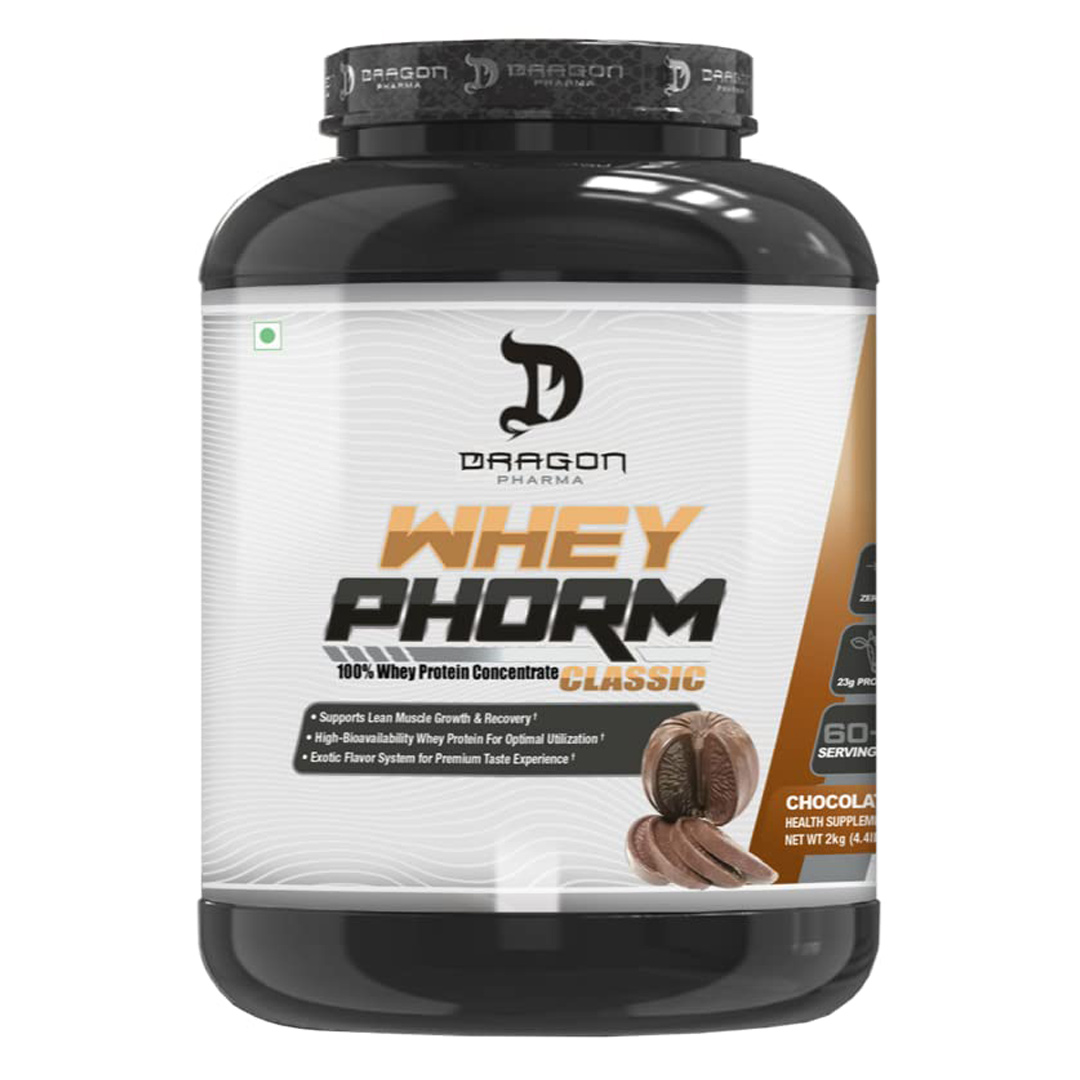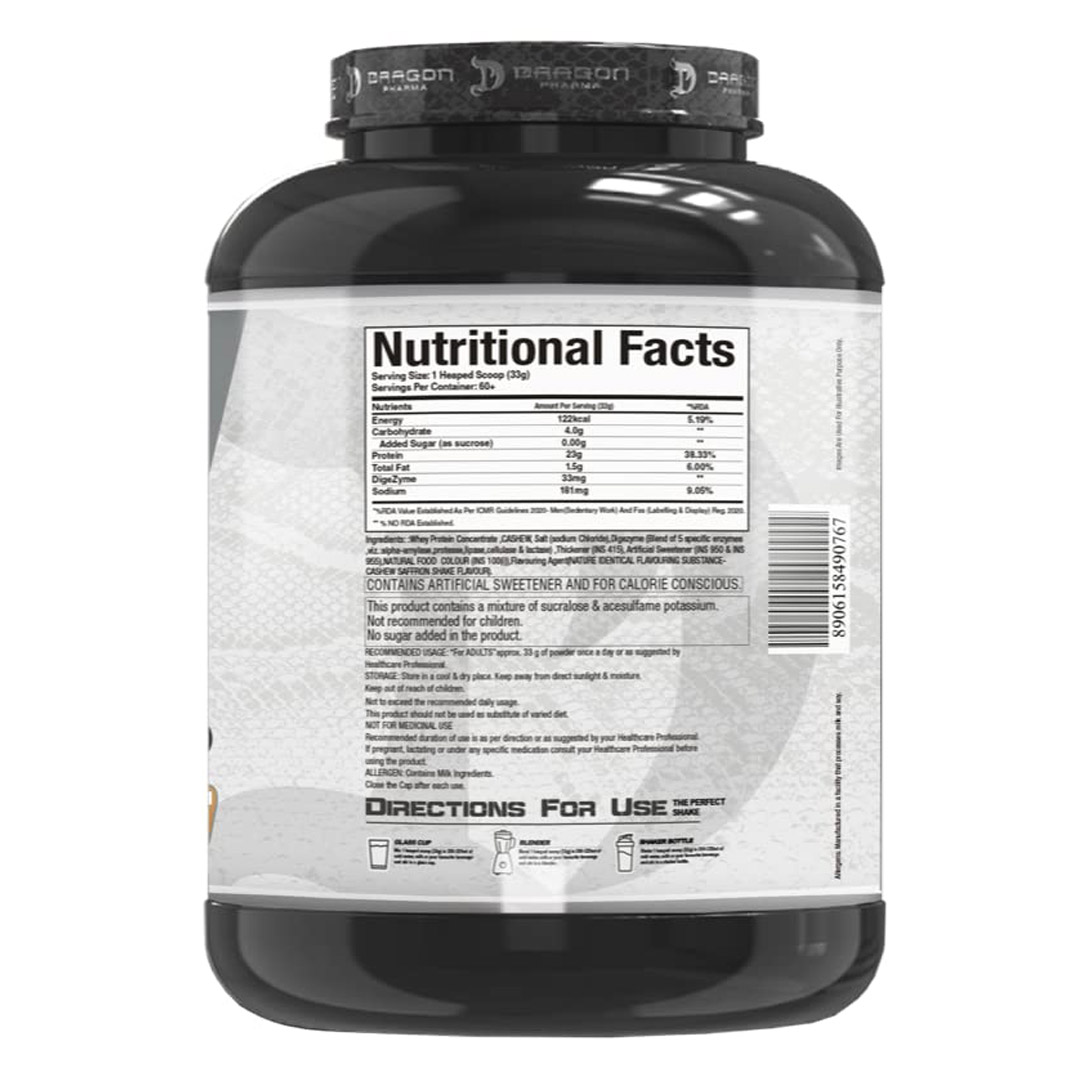 Dragon Pharma Whey Phorm, Performance Whey Protein Blend 2 Kg
Lean Muscle Growth
Muscle Building
Muscle Gain
Immunity Booster
Marketed & Manufacturer
Description
Reviews (0)
 Marketed By:
Aesthetic Nutrition (Brand Authorized):
G-28A, Mangalam Paradise Mall, Sector-3, Rohini, Delhi-110085, India
FSSAI Lic. No. 10020011007650
aestheticnutritionindia@gmail.com, 8799797709
Manufacturer:
Biogenex Lifesciences, #319, HSIIDC. IGC Saha, Ambala, Haryana – 133104
Country of Origin: India
Description
WHEYPHORM – PERFORMANCE WHEY PROTEIN BLEND 2KG
Dragon Pharma WheyPhorm is the premium choice for meeting your daily protein needs. Containing 25gm of 100% pure premium whey protein per serving, you can focus more on your next workout or next task and not on the quality of your protein. WheyPhorm harnesses the power of both whey protein isolate and whey protein concentrate. This unique combination offers unique 'whole food' benefits while driving protein synthesis to maximize lean muscle growth and repair. Lastly, we know that excellent taste is just as important, so we worked tirelessly to bring you exotic flavors to satisfy even the most discerning taste buds.
As a dietary supplement, mix 1 scoop of whipworm Whey Protein in a blender, shaker cup, or glass filled with 200-300 ml of cold water, milk, or your favorite beverage, and then shake, blend, or stir for 20-30 seconds or until powder is dissolved.
WheyPhorm  Whey Protein is best taken immediately after exercise.
BUY THESE ALONG, TO BOOST YOUR RESULTS!
Request a call back from our Sports Nutritionist to guide you!
ALL NEW FASHION BRANDS ITEMS UP TO 70% OFF