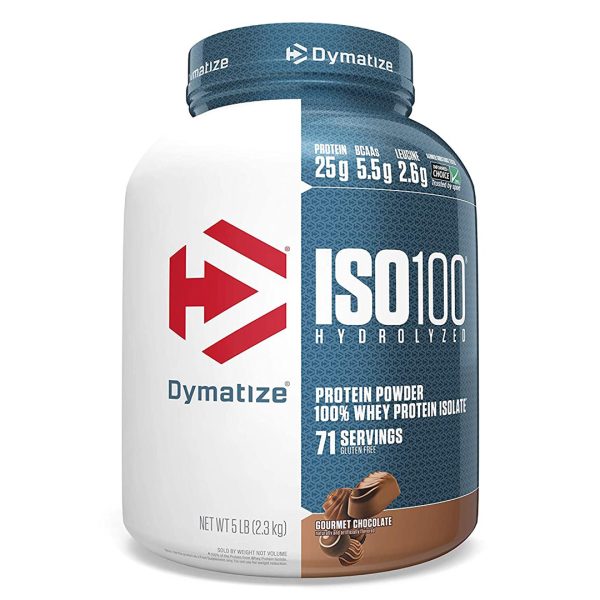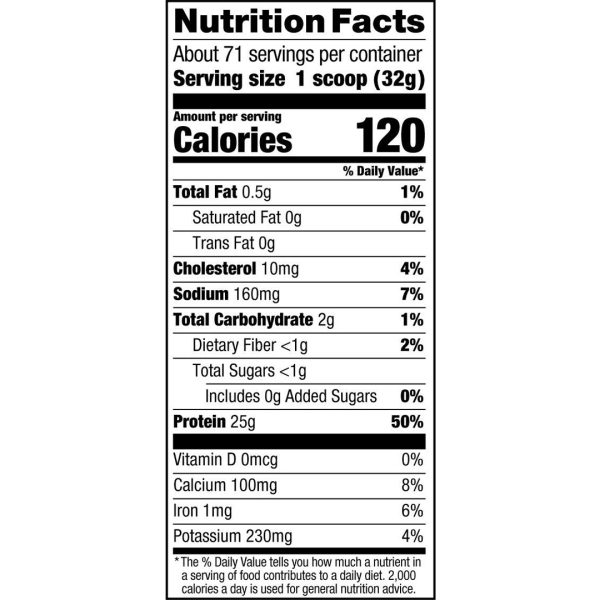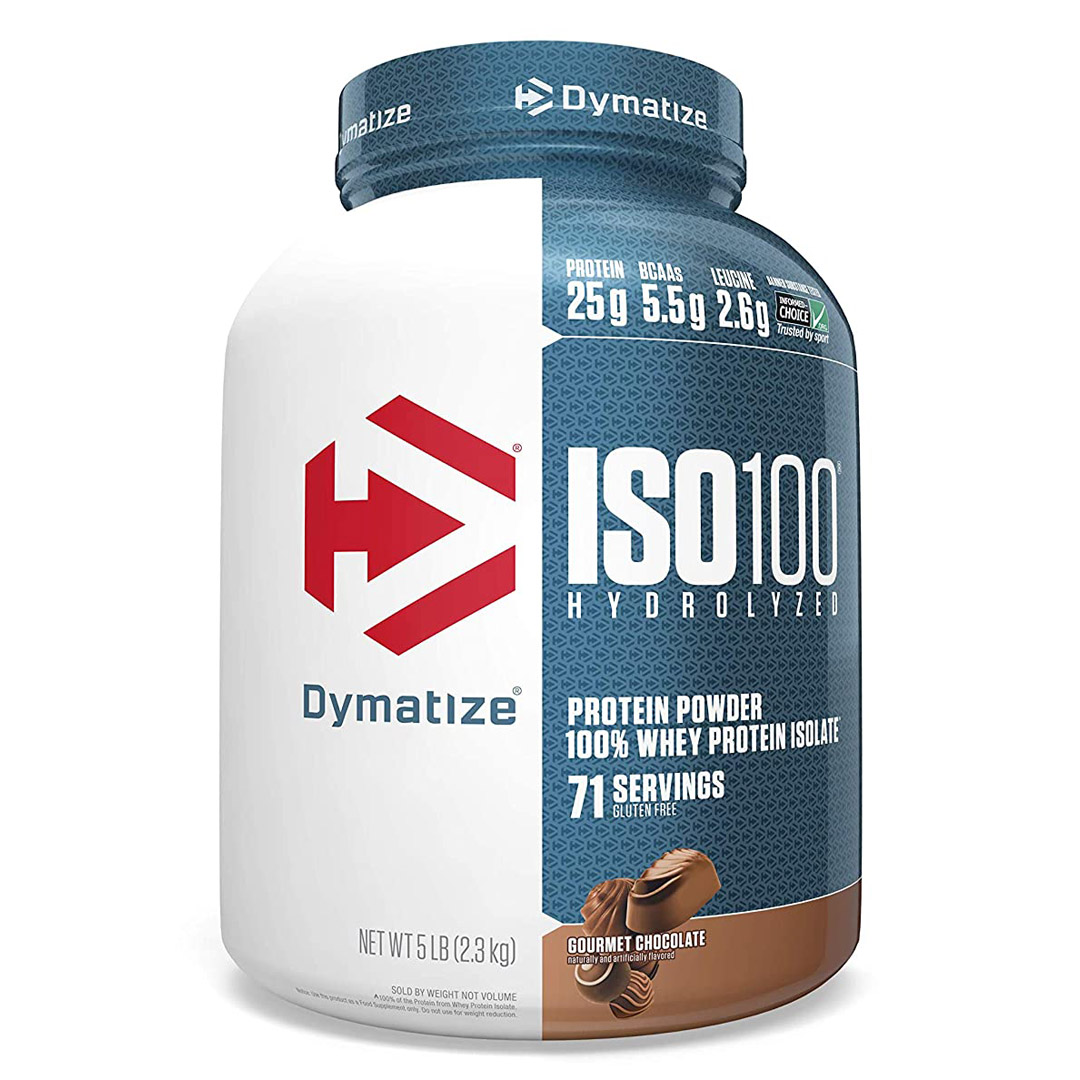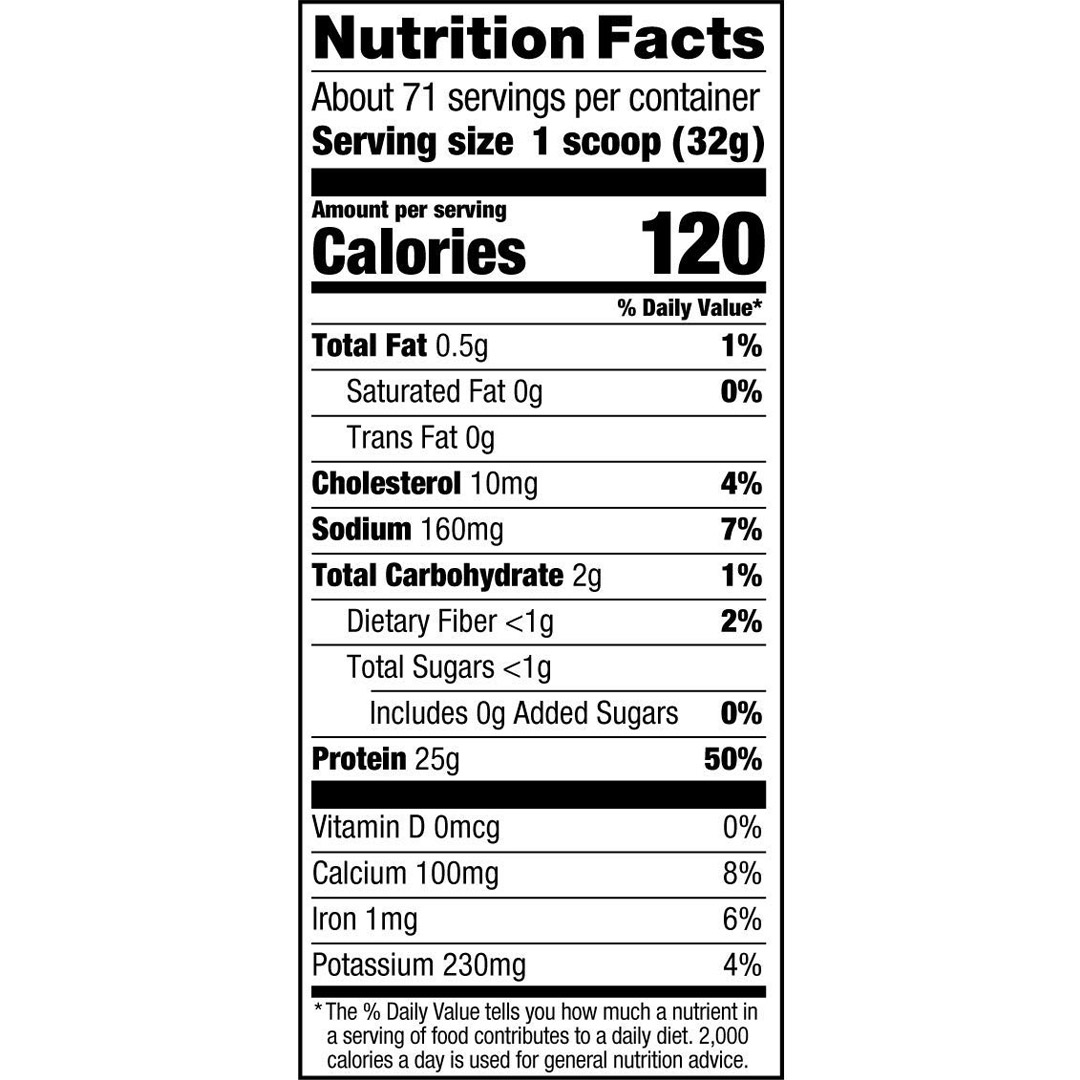 Dymatize Nutrition ISO 100 Whey Protein Isolate Powder 5 Lbs
Hydrolyzed 100% Whey Protein Isolate
Less than 1 gram of Fat and Sugar
Gluten-Free
Lactose Free
Soy Free

Expiry
Gourmet Chocolate 01/2025
Cocoa Pebbles 10/2024
Importer
Description
Reviews (0)
MHI (Muscle House India)
(Brand Authorized)
10168 first floor main gurudwara road, Karol Bagh Delhi 110005
FSSAI Lic. No. 10016011003643
info@musclehouseindia.com, (011) 45960935
Description
Dymatize Iso 100
When crushing your fitness goals occupies a major part of your mind, then it becomes imperative for you to keep a good support system close by. This is not about a workout buddy but a nutritious edible partner that could catalyze your bodybuilding process. Boost your performance with Dymatize Iso-100 Protein in 5 lb weight. The supplement contains 100% pure Whey Isolate and recommended amount of BCCAs per serving. What is more exciting about ISO-100 is that you can consume it pre and post-workout or any time of the day to compensate for the protein dosage recommended.
Ingredients: Ingredients above cannot function well if certain other substances are not considered. So, here is the list: Hydrolyzed Whey Protein Isolate, Whey Protein Isolate, Natural and Artificial Flavor, Salt, Soy Lecithin, Sucralose, and Steviol Glycosides (Stevia).
Contains: Milk and Soy.
Usage: Add one scoop of 150ml-180ml of water, milk, or your favorite beverage and stir properly. Consume 30 minutes prior to workouts, within 30 minutes after workouts, or at any desired time when you feel an urge for a high-protein drink.
Benefits: Fast digestion & supplement absorption is the most noteworthy benefit of this product. After a strenuous workout session, your muscles try to get over the obvious wear & tear. Iso-100 has whopping 5.5 grams of BCCAs that aid in muscle recovery and further mass building.
Well, with Iso-100, you do not have to mull it over, as the supplement is lactose and gluten-free. Your tummy is happy and therefore, you are happy.
BUY THESE ALONG, TO BOOST YOUR RESULTS!
Request a call back from our Sports Nutritionist to guide you!
ALL NEW FASHION BRANDS ITEMS UP TO 70% OFF