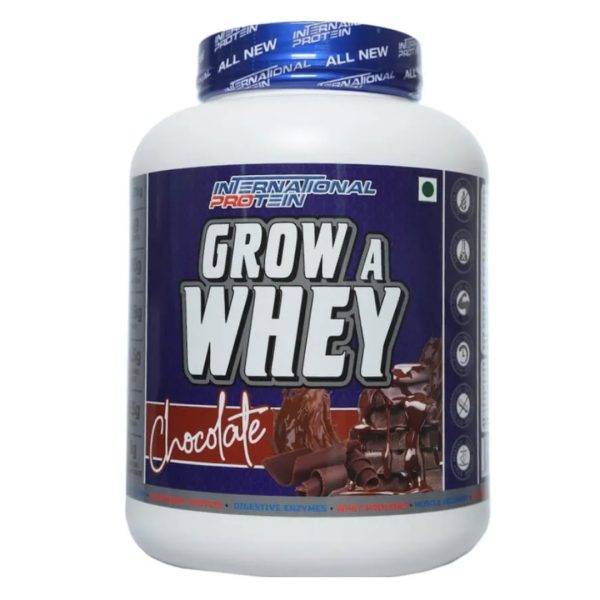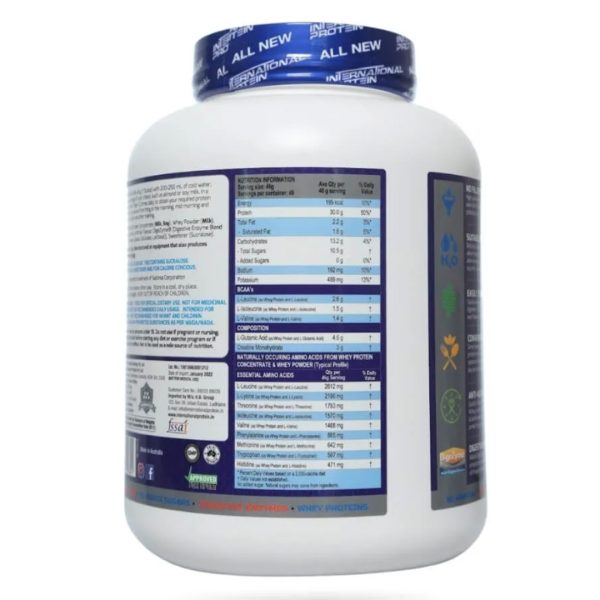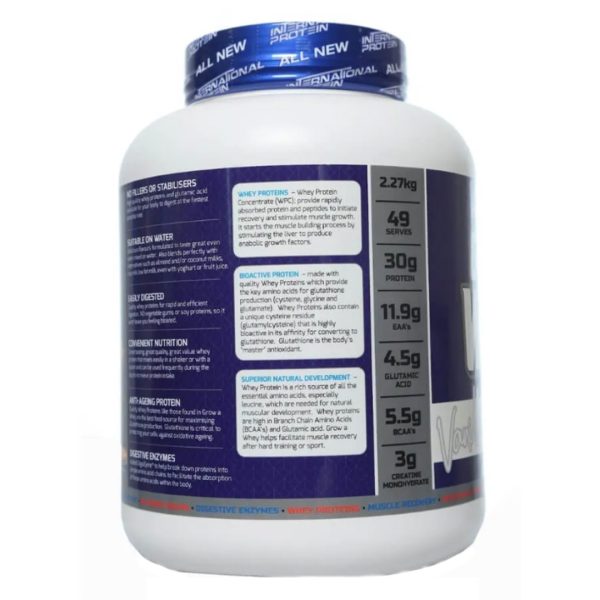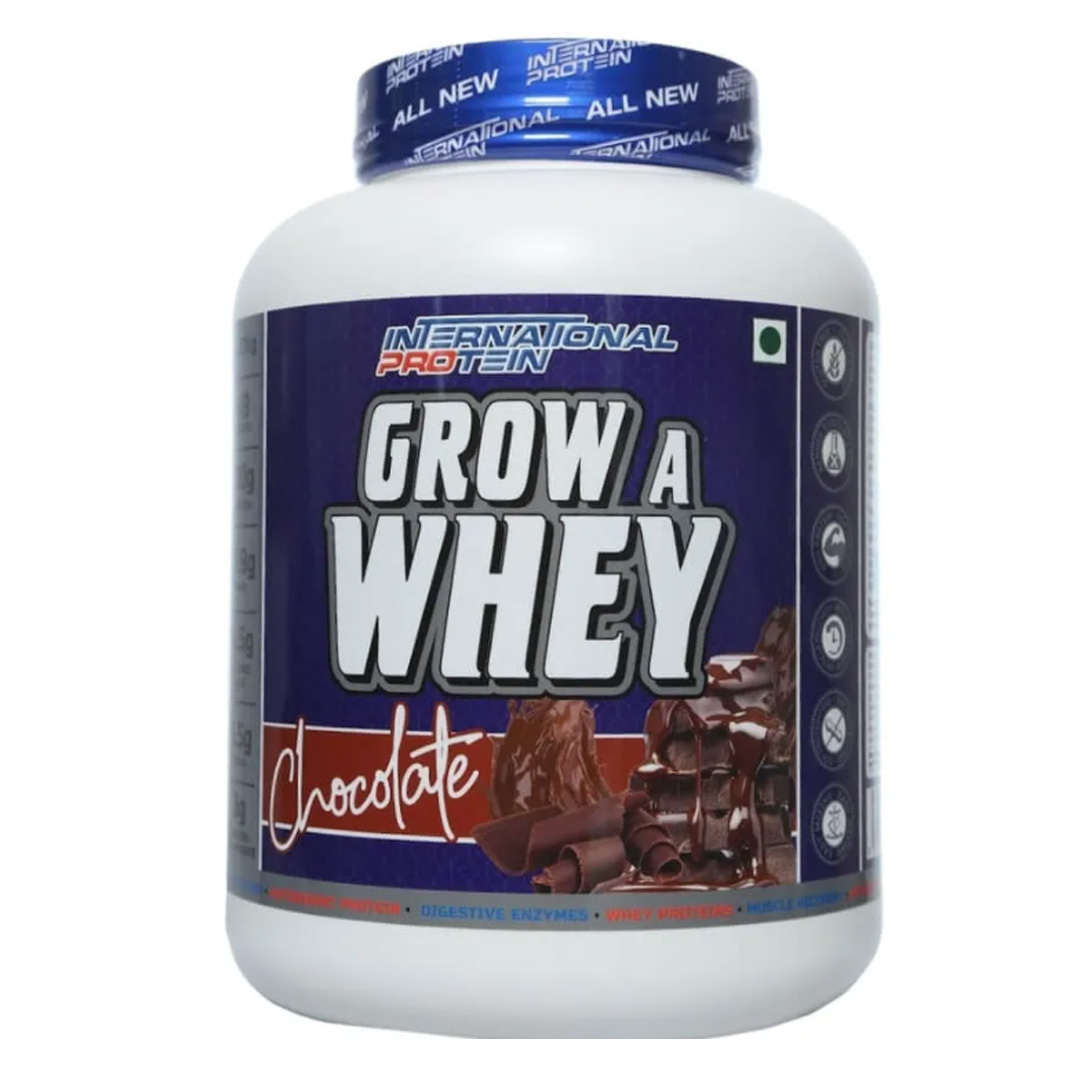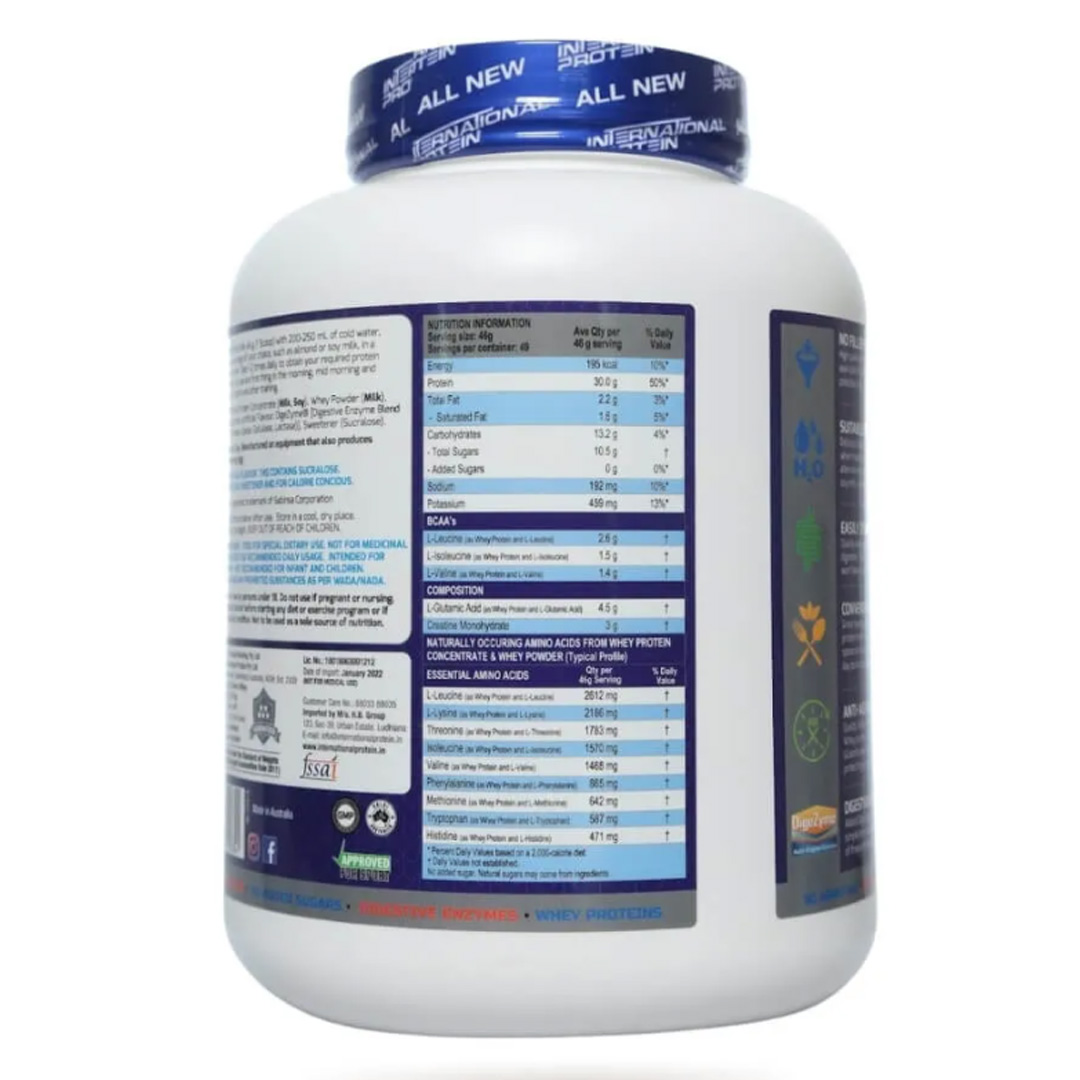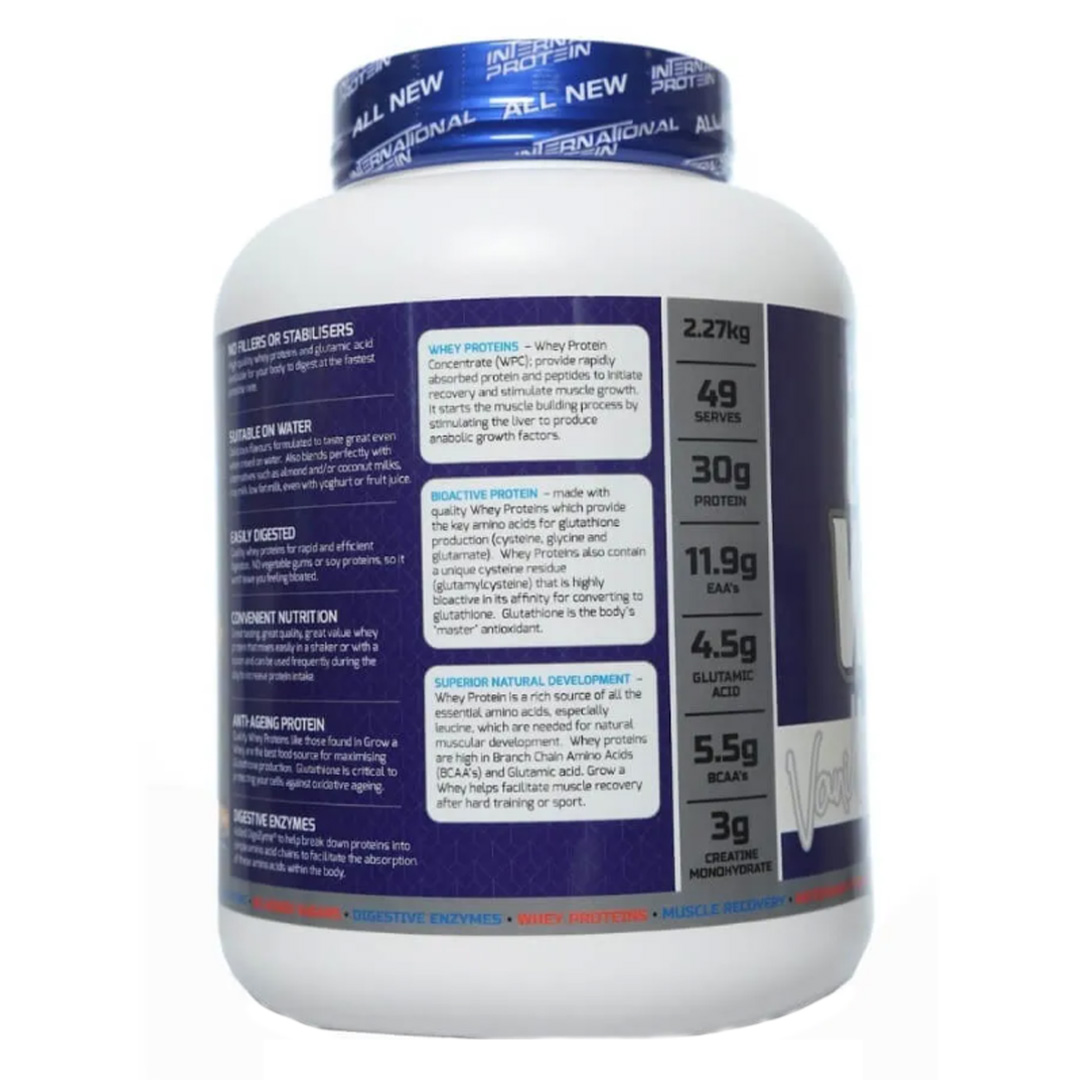 International Protein- Grow A Whey-2.27 Kg
Instant Mixability
Whey Blend
Superior Formula
Easy Digestion
Added Creatine
Boost Strength & Power
Expiry-12/11/2023
M/s H.B, Group Urban Estate, Ludhiana
Email: Info@Internationalprotein.in
Manufacturer
Prestige Blending Pty Ltd.
59, Lahrs Road, Ormeau 4208, Queensland, Australia.
Country of Origin: Australia
Description
NO FILLERS OR STABILISERS
High-quality whey proteins and glutamic acid are available for your body to digest at the fastest possible rate.
SUITABLE ON WATER
Delicious flavours are formulated to taste great even when mixed with water. Also blends perfectly with alternatives such as almond and/or coconut milk, soy milk, low-fat milk, and even with yoghurt or fruit juice.
EASILY DIGESTED
Quality whey proteins for rapid and efficient digestion. NO vegetable gums Or soy proteins, so it won't leave you feeling bloated.
CONVENIENT NUTRITION
Great tasting, great quality, great value whey protein that mixes easily in a shaker or with a spoon and can be used frequently during the day to increase protein intake.
ANTI-AGING PROTEIN
Quality Whey Proteins like those found in Grow a Whey are the best food source for maximising Glutathione production. Glutathione is critical to protecting your cells against oxidative ageing.
DIGESTIVE ENZYMES
Added DigeZyme® to help break down proteins into simple amino acid chains to facilitate the absorption of these amino acids within the body.
WHEY PROTEINS – Whey Protein Concentrate
(WPC); provide rapidly absorbed protein and peptides to initiate recovery and stimulate muscle growth. It starts the muscle-building process by stimulating the liver to produce anabolic growth factors.
BIOACTIVE PROTEIN – made with quality Whey Proteins which provide the key amino acids for glutathione production (cysteine, glycine and glutamate). Whey Proteins also contain a unique cysteine residue (glutamylcysteine) that is highly bioactive in its affinity for converting to glutathione. Glutathione is the body's "master' antioxidant.
SUPERIOR NATURAL DEVELOPMENT –
Whey Protein is a rich source of all the essential amino acids, especially leucine, which are needed for natural muscular development. Whey proteins are high in Branch Chain Amino Acids (BAA's) and Glutamic acid. Grow a Whey helps facilitate
muscle recovery after hard training or sport.
DIRECTIONS FOR USE: Mix 46 g (1 Scoop) with 200-250 mL of cold water, low-fat milk or a beverage of your choice, such as almond or soy milk, in a shaker cup or blender. Take 1-2 times daily to obtain your required protein intake. The best times for use are first thing in the morning, mid-morning and mid-afternoon or before and after training.
INGREDIENTS: Whey Protein Concentrate (Milk, Soy), Whey Powder (Milk), Creatine Monohydrate, Cocoa Powder (Processed with Alkali), Artificial Flavour, Salt, DigeZyme® [Digestive Enzyme Blend (a-Amylase, Protease, Lipase, Cellulase, Lactase)], Sweetener (Sucralose).
BUY THESE ALONG, TO BOOST YOUR RESULTS!
Request a call back from our Sports Nutritionist to guide you!
ALL NEW FASHION BRANDS ITEMS UP TO 70% OFF