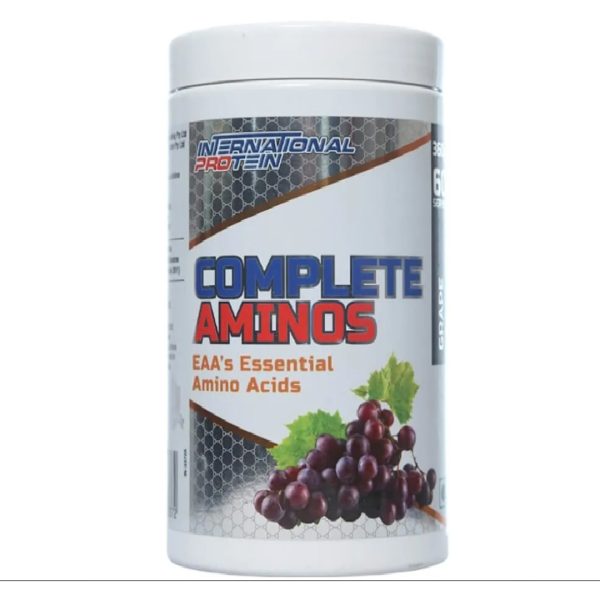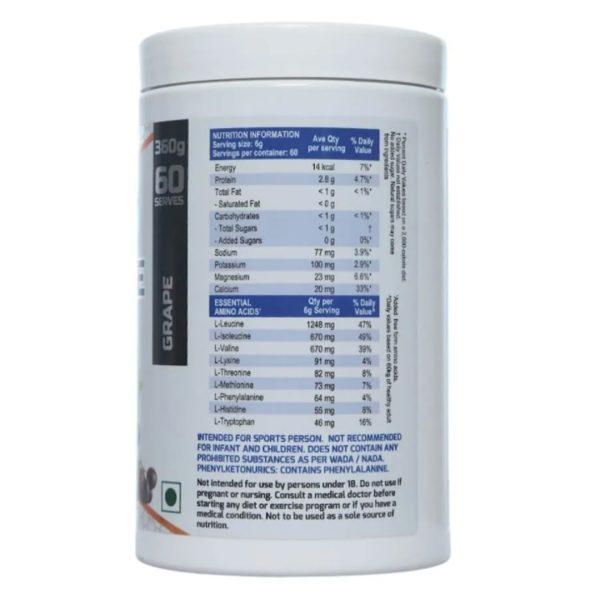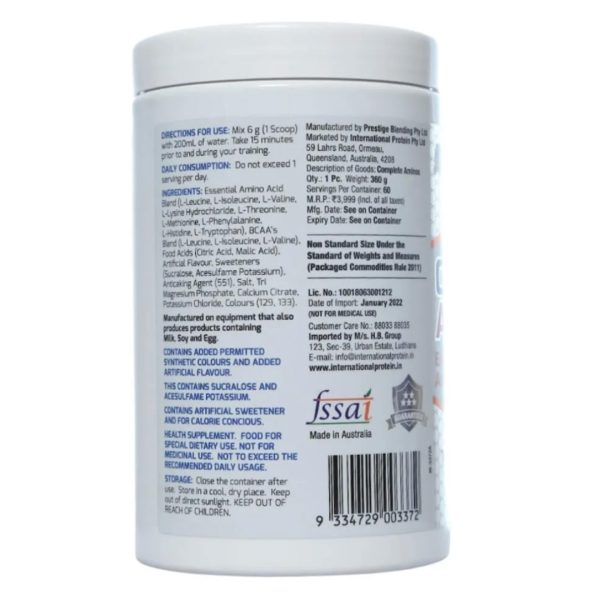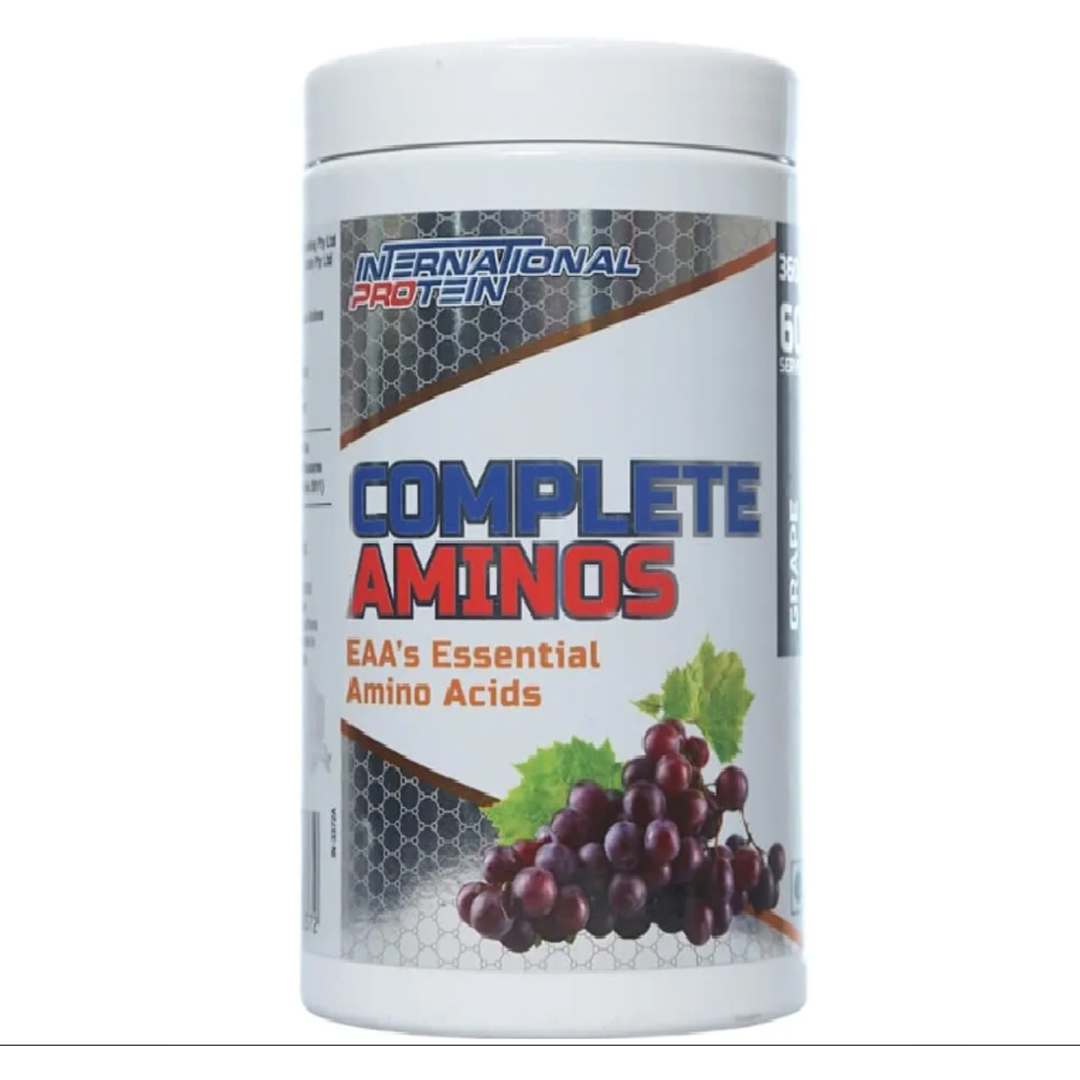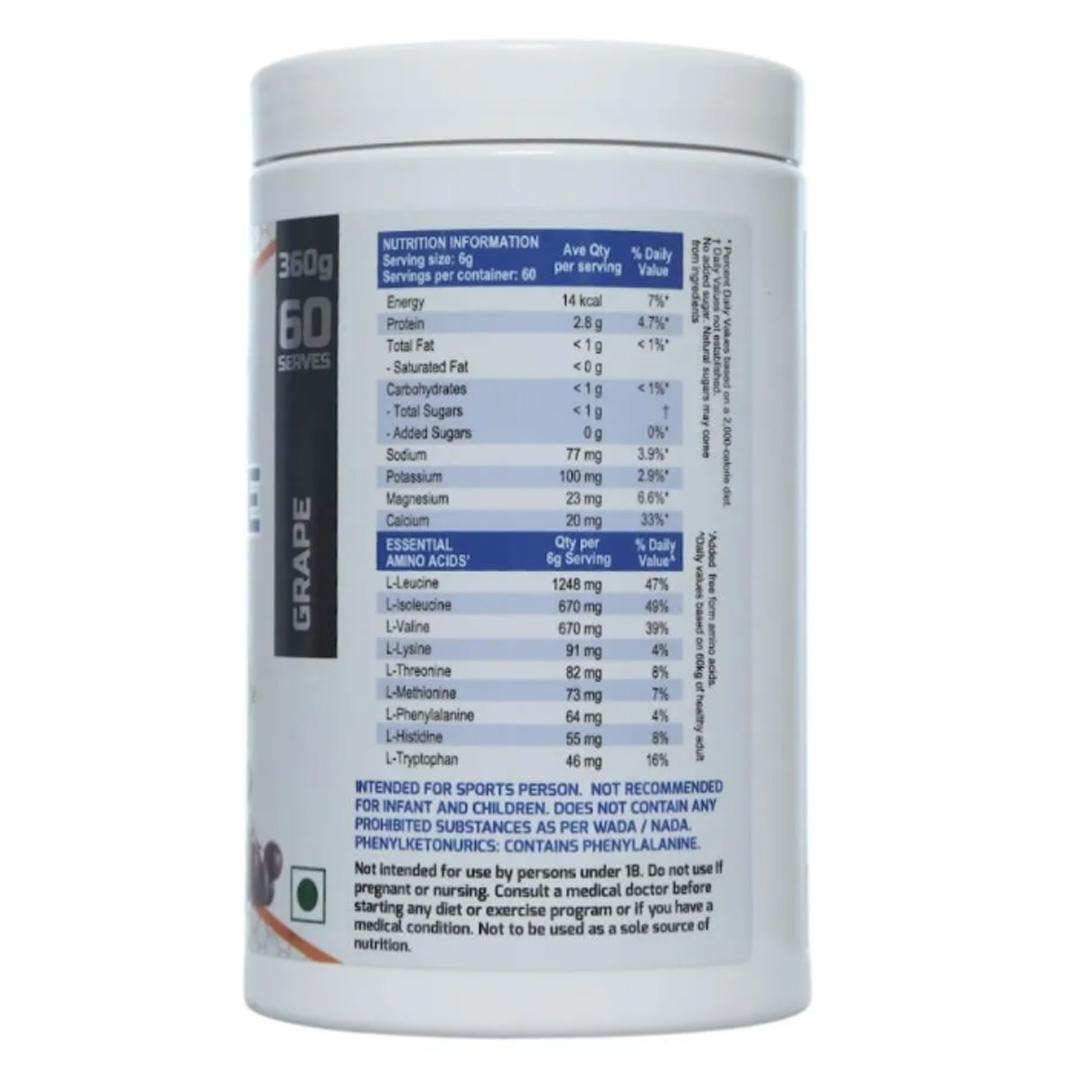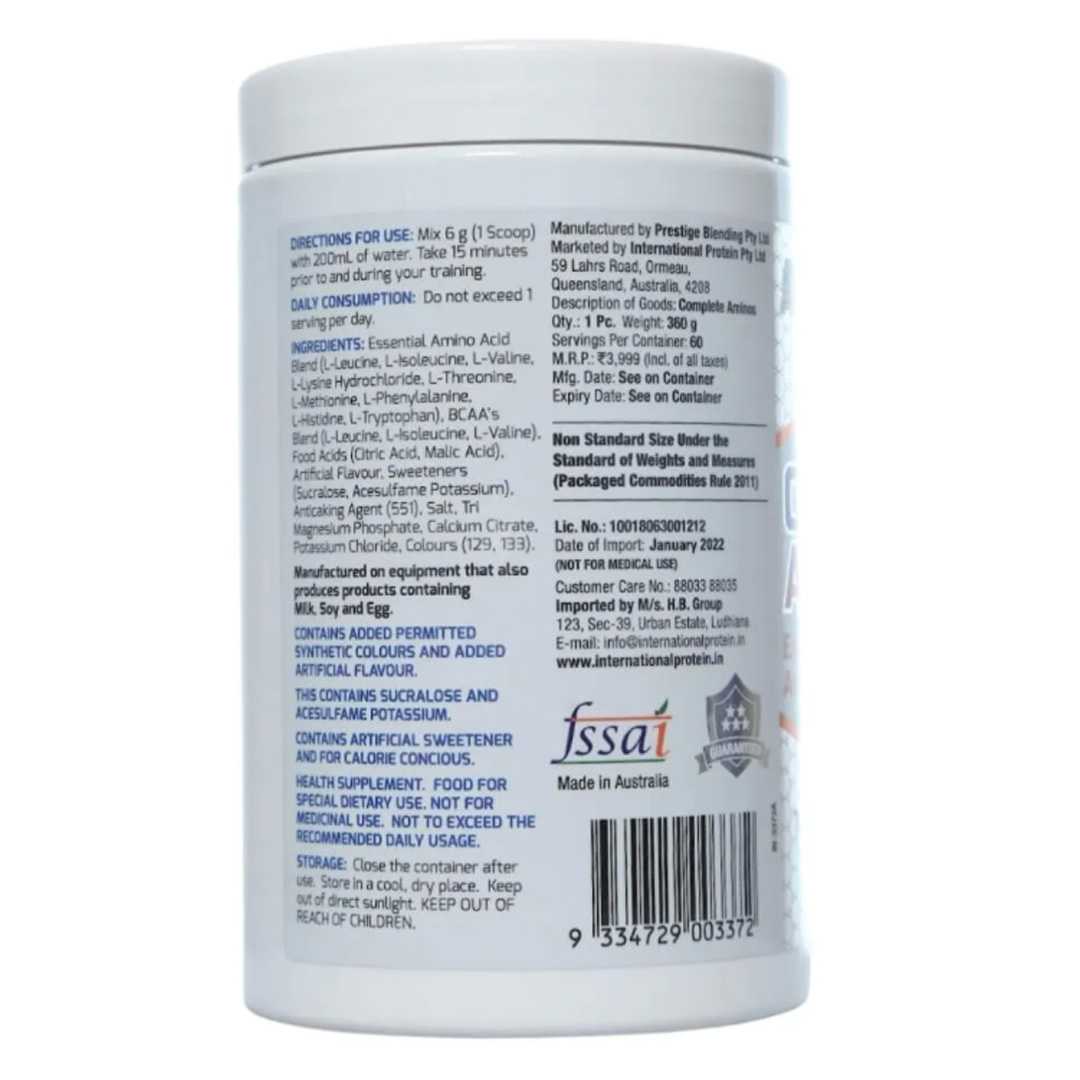 International Protein Complete Aminos EAA- 60 Servings
Complete Amino Blend
Muscle Recovery
Hydration
Lean Muscle Growth
Suitable For Restricted Diet
Expiry-11/11/2023
Importer
Description
Reviews (0)
M/s H.B, Group Urban Estate, Ludhiana
Email: Info@Internationalprotein.in
Manufacturer
Prestige Blending Pty Ltd.
59, Lahrs Road, Ormeau 4208, Queensland, Australia.
Country of Origin: Australia
Description
EAA – Essential Amino Acid
International Protein's EAA is an essential amino acid that helps build muscle and aids in recovery. It absorbs quickly into the bloodstream, providing your muscles with the fuel they need to perform at their best.
What is EAA?
EAA is a premium quality essential amino acid supplement that has been specifically formulated to support muscle growth and recovery. It contains high levels of all the essential amino acids, including branched-chain amino acids, which are important for athletes and bodybuilders. EAA helps to promote protein synthesis and reduce muscle breakdown, making it an ideal choice for those who are looking to build muscle size and strength.
Usage Directions: INTENDED FOR SPORTS PERSON. NOT RECOMMENDED FOR INFANTS AND CHILDREN. DOES NOT CONTAIN ANY PROHIBITED SUBSTANCES AS PER WADA / NADA. PHENYLKETONURICS: CONTAINS PHENYLALANINE.
Do not use it pregnant or nursing. Consult a medical doctor before starting any diet or exercise program or if you have a medical condition. Not to be used as a sole source of nutrition.
BUY THESE ALONG, TO BOOST YOUR RESULTS!
Request a call back from our Sports Nutritionist to guide you!
ALL NEW FASHION BRANDS ITEMS UP TO 70% OFF