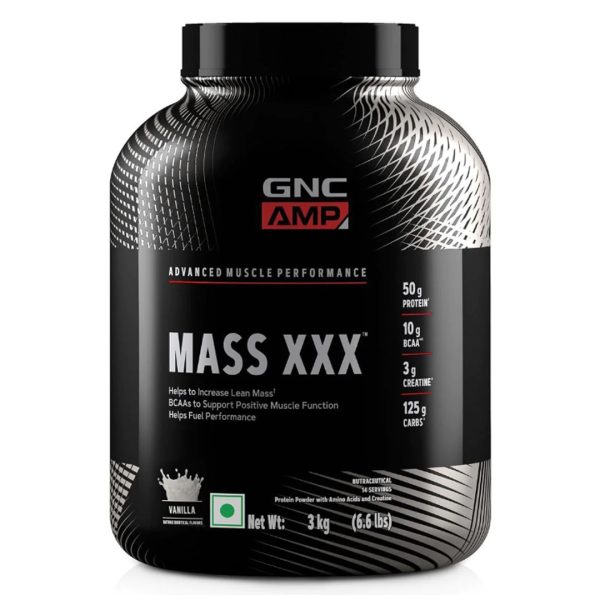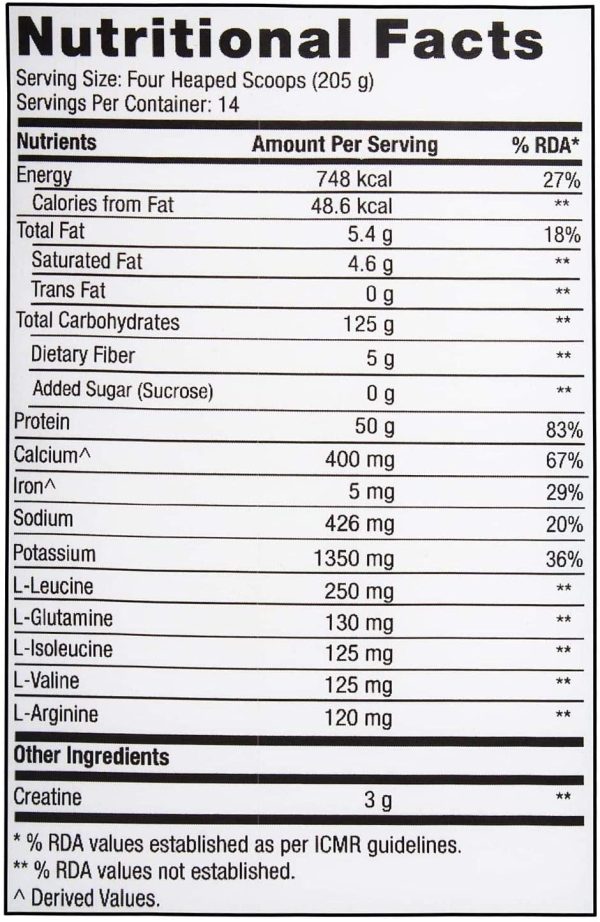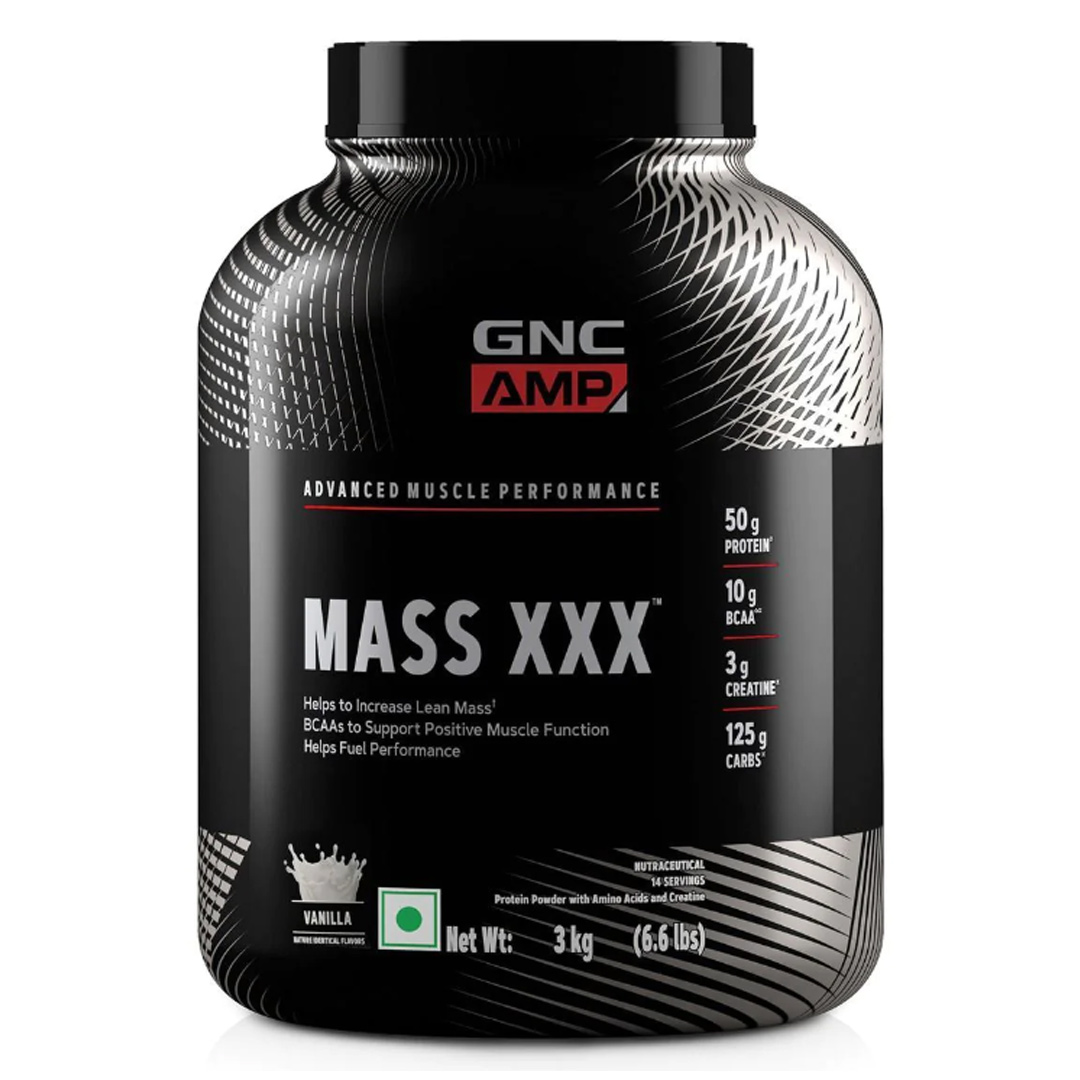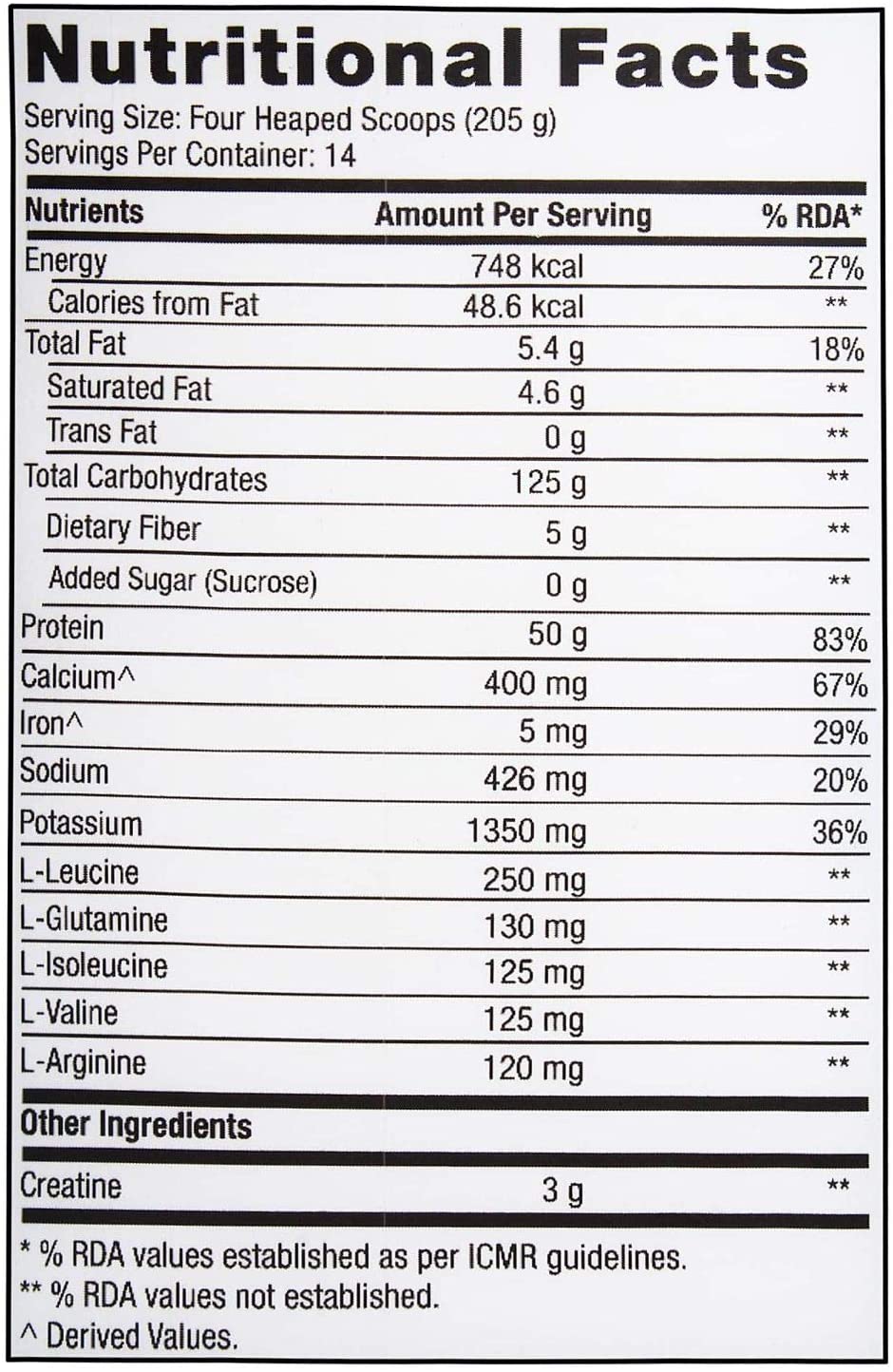 GNC AMP Mass XXX – 6.6 lbs, 3 kg
Help increase lean muscle mass
Strength and Endurance
Help fuel muscles
Gluten-free dietary supplement
Expiry Oct/2023
Marketed & Manufacturer
Description
Reviews (0)
Marketed By:
Guardian Healthcare Services Pvt. Ltd. (✓ Brand Authorized):
12-14, 3rd Floor, Brady House, Veer Nariman Road, Fort, Mumbai-400001, India
FSSAI Lic. No. 10016011003870
hello@guardian.in, 18001036861
Manufacturer
1) Nutra Manufacturing, 1050 Woodruff Road, Greenville, SC 29607
Country of Origin: USA
2) Zeon Lifesciences Ltd., Poanta Sahib, Sirmaur HP 173025
Country of Origin: India
3) Tirupati Wellness, SurajPur, Nahan Road, Paonta Sahib, Sirmaur HP – 173001
Country of Origin: India
4) Maxcure Nutravedics Limited, 12 Sector – 6A I.I.E. Sidkul, Haridwar Uttarakhand 249403
Country of Origin: India
Description
This rock-solid mass gainer is engineered with the ingredients proven to help increase lean muscle mass, weight, strength, and endurance. You can get even more out of every workout session when you make GNC AMP Mass XXX™ a part of your exercise routine. 50g of fast, medium, and slow digesting proteins, along with 10g of BCAA, 748 calories, plus carbohydrates and healthy fats for science-based nutrition. The addition of 3g of creatine may help improve training results and supports muscle protein synthesis. Micronized amino acids help fuel muscles and might support key processes crucial to the growth and repair of muscle. Gluten-free dietary supplement
Features & details
This is a Vegetarian product.
This rock solid GNC AMP Mass XXX gainer is engineered with the ingredients proven to help increase lean muscle mass, weight, strength, and endurance 50g of fast- and medium-digesting proteins, along with 10g of BCAA, 748 calories, plus 125g of carbohydrates and healthy fats for science-based nutrition.
The addition of 3g of creatine may help improve training results.
BUY THESE ALONG, TO BOOST YOUR RESULTS!
Request a call back from our Sports Nutritionist to guide you!
ALL NEW FASHION BRANDS ITEMS UP TO 70% OFF