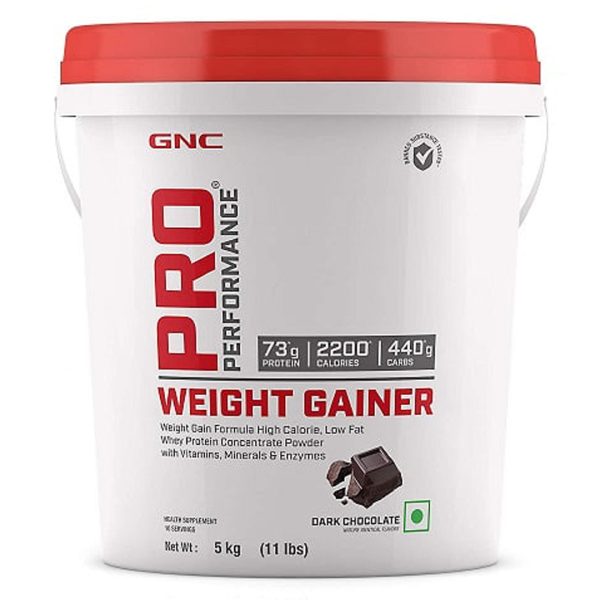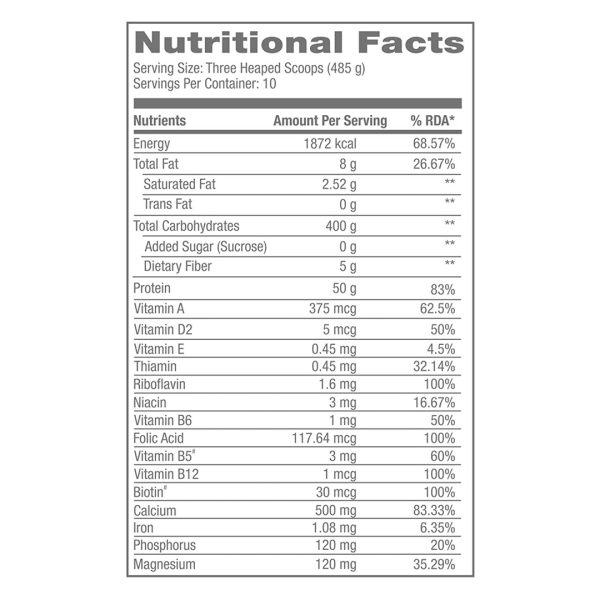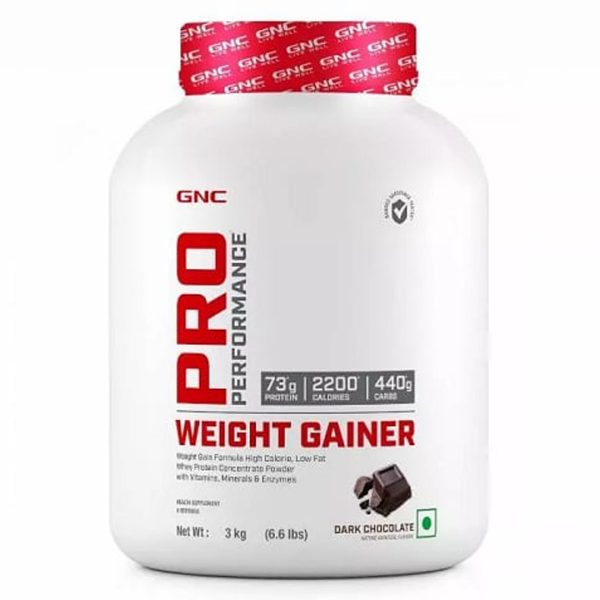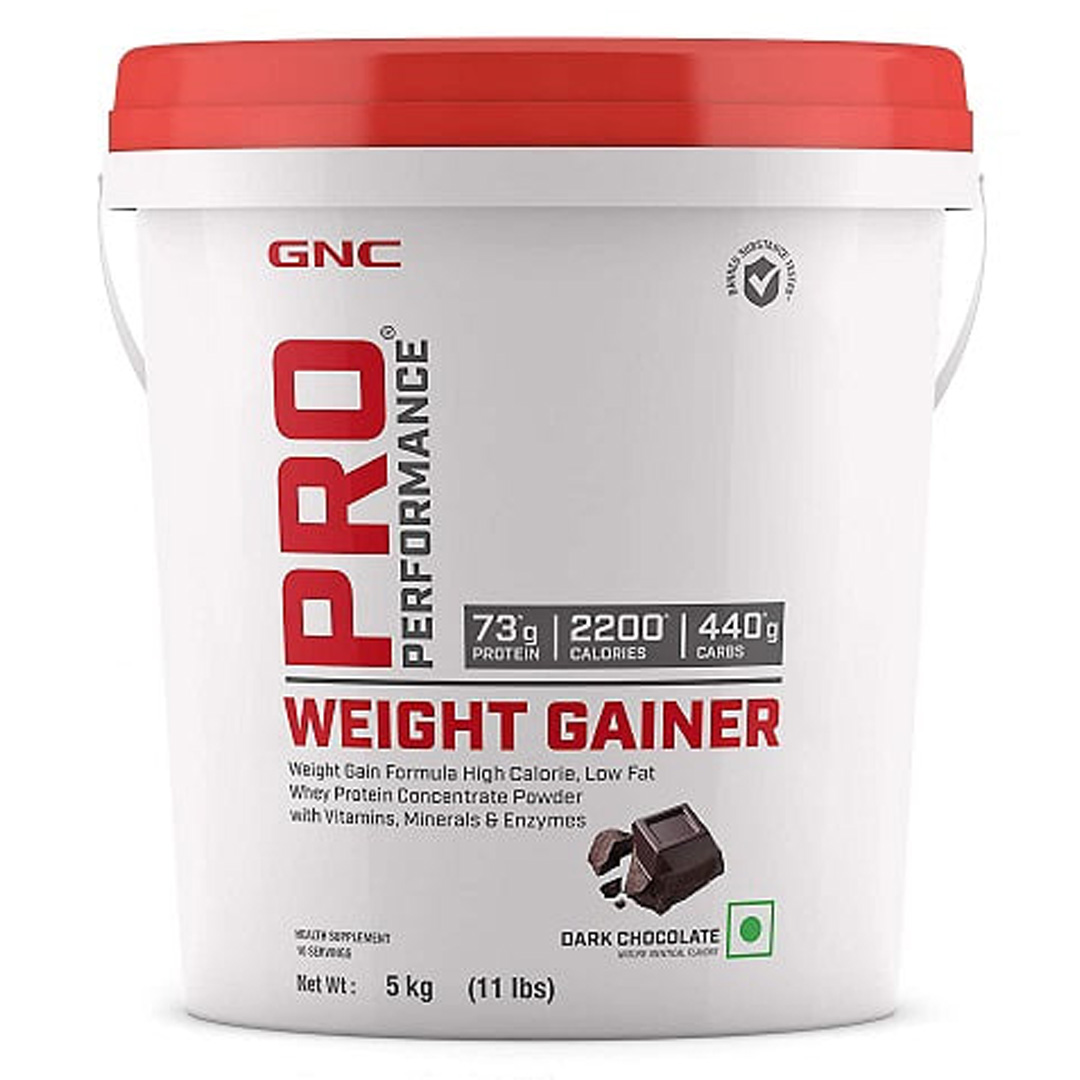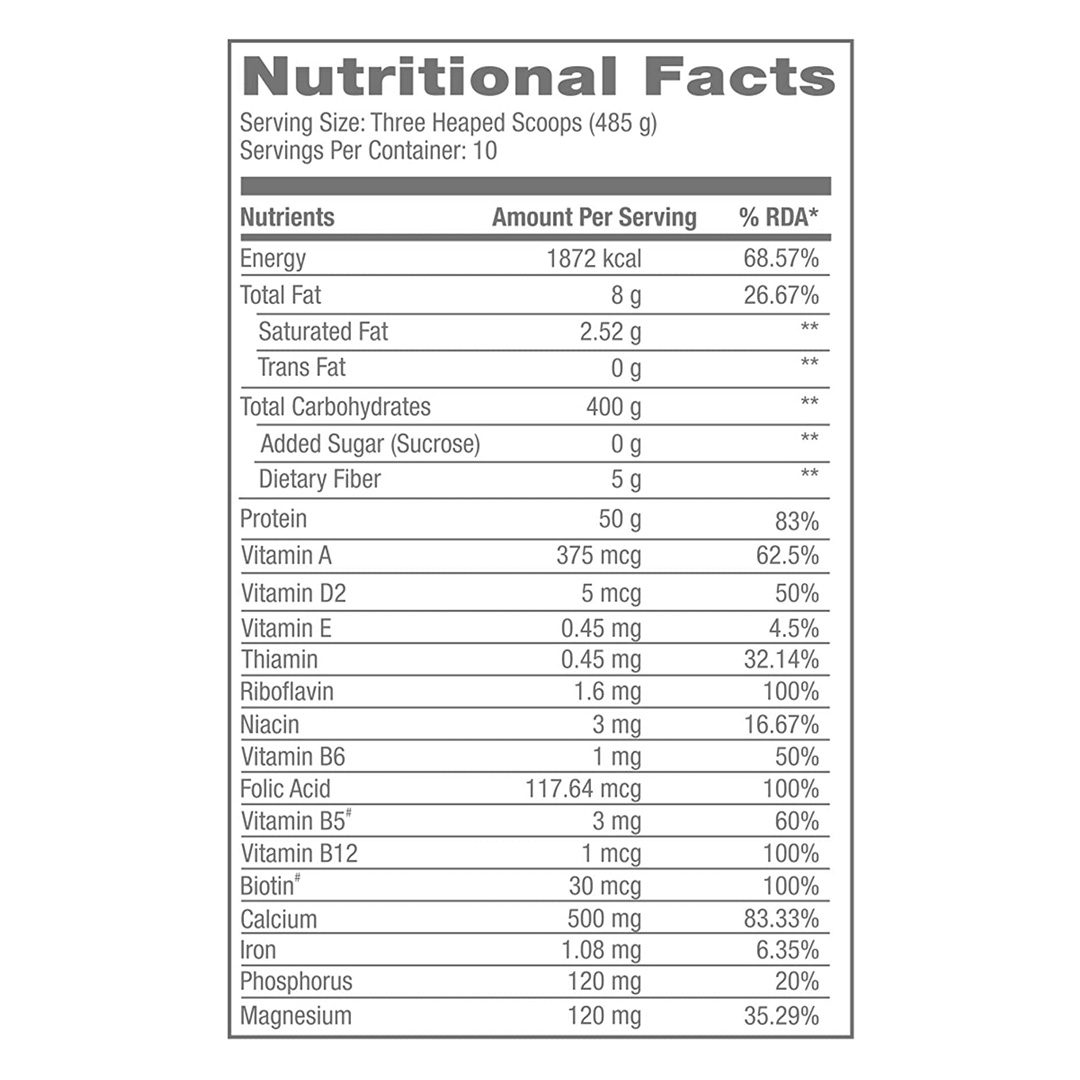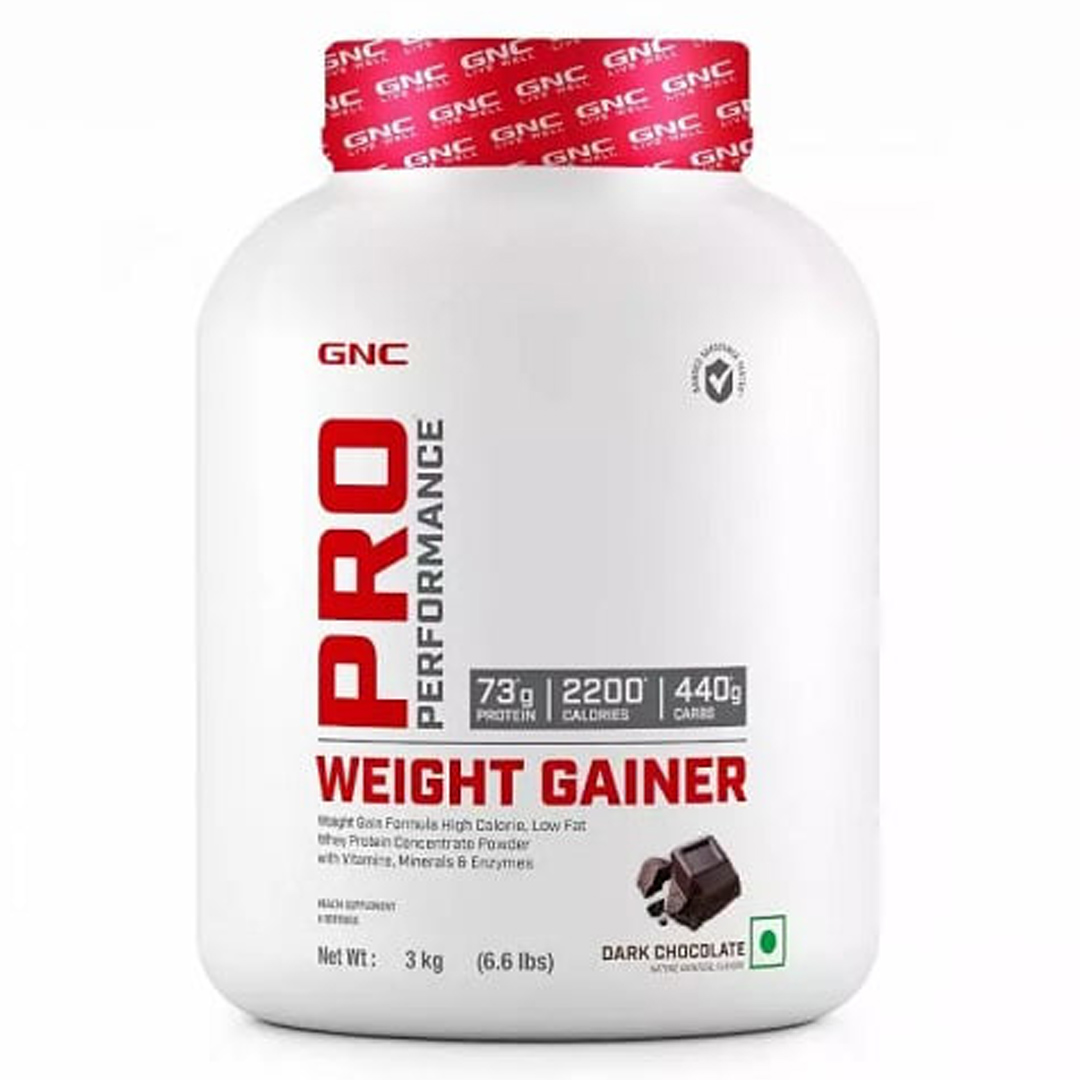 GNC Pro performance Weight gainer
Helps in increasing calories easily.

The increase of strength and stamina of body.

Good source of essential amino acids and fiber.
Expiry  3 Kg 10/2023
Expiry 5 Kg 12/2023

Marketed & Manufacturer
Description
Reviews (0)
Marketed By:
Guardian Healthcare Services Pvt. Ltd. (✓ Brand Authorized):
12-14, 3rd Floor, Brady House, Veer Nariman Road, Fort, Mumbai-400001, India
FSSAI Lic. No. 10016011003870
hello@guardian.in, 18001036861
Manufacturer
1) Nutra Manufacturing, 1050 Woodruff Road, Greenville, SC 29607
Country of Origin: USA
2) Zeon Lifesciences Ltd., Poanta Sahib, Sirmaur HP 173025
Country of Origin: India
3) Tirupati Wellness, SurajPur, Nahan Road, Paonta Sahib, Sirmaur HP – 173001
Country of Origin: India
4) Maxcure Nutravedics Limited, 12 Sector – 6A I.I.E. Sidkul, Haridwar Uttarakhand 249403
Country of Origin: India
Description
Description:
Pro Performance Weight Gainer contains 50 grams of high-quality protein in a wellness formula designed to digest and release varied intervals throughout the day to ensure your muscles get the amino acids they need. This formula is designed to support your body composition goals with naturally occurring branched-chain amino acids (BCAA), which may help reduce muscle breakdown during exercise, and added medium-chain triglycerides (MCT), which are quickly absorbed by the body for use in energy, and a dual carbohydrate system to preserve and replenish energy stores. Pro Performance Weight Gainer also includes naturally occurring arginine to fuel muscle cells and influence the cardiovascular system through nitric oxide production.
Benefits
50g of Fast, Medium & Slow Releasing High-Quality Protein.
Good Source of Essential Amino Acids and Fiber.
Infused with Ribose and MCTs for Rapid Muscle Energy.
Ingredients
Maltodextrin, Pro Performance Mass Gainer Protein Blend, Cocoa Powder (Dutch Process), Natural and Artificial Flavors, Polydextrose, D-Ribose, MCT (Medium Chain Triglycerides), Soy Lecithin, Sucralose, Silicon Dioxide
CONTAINS Milk and Soybeans. Manufactured on equipment that also processes Peanuts, Wheat, and eggs.
Usage
As a dietary supplement, mix four scoops (182 g) with 16 fl. oz. of water, milk, or your favorite beverage and blend well. Consume 1-2 servings per day, best-enjoyed post-workout and/or throughout the day as an additional source of protein.
BUY THESE ALONG, TO BOOST YOUR RESULTS!
Request a call back from our Sports Nutritionist to guide you!
ALL NEW FASHION BRANDS ITEMS UP TO 70% OFF