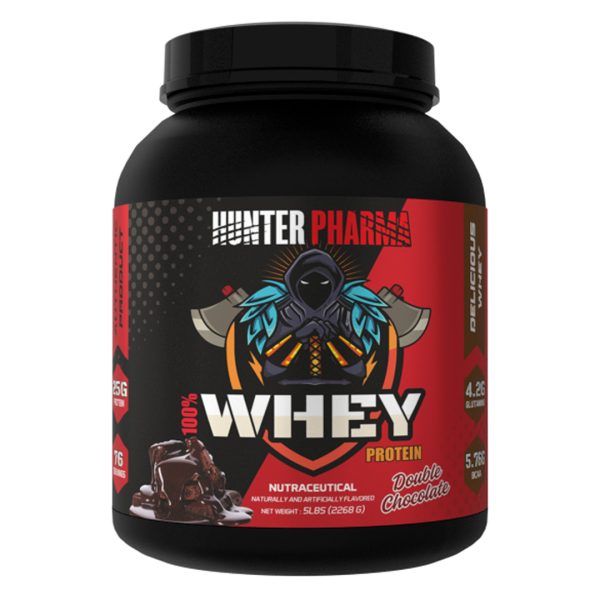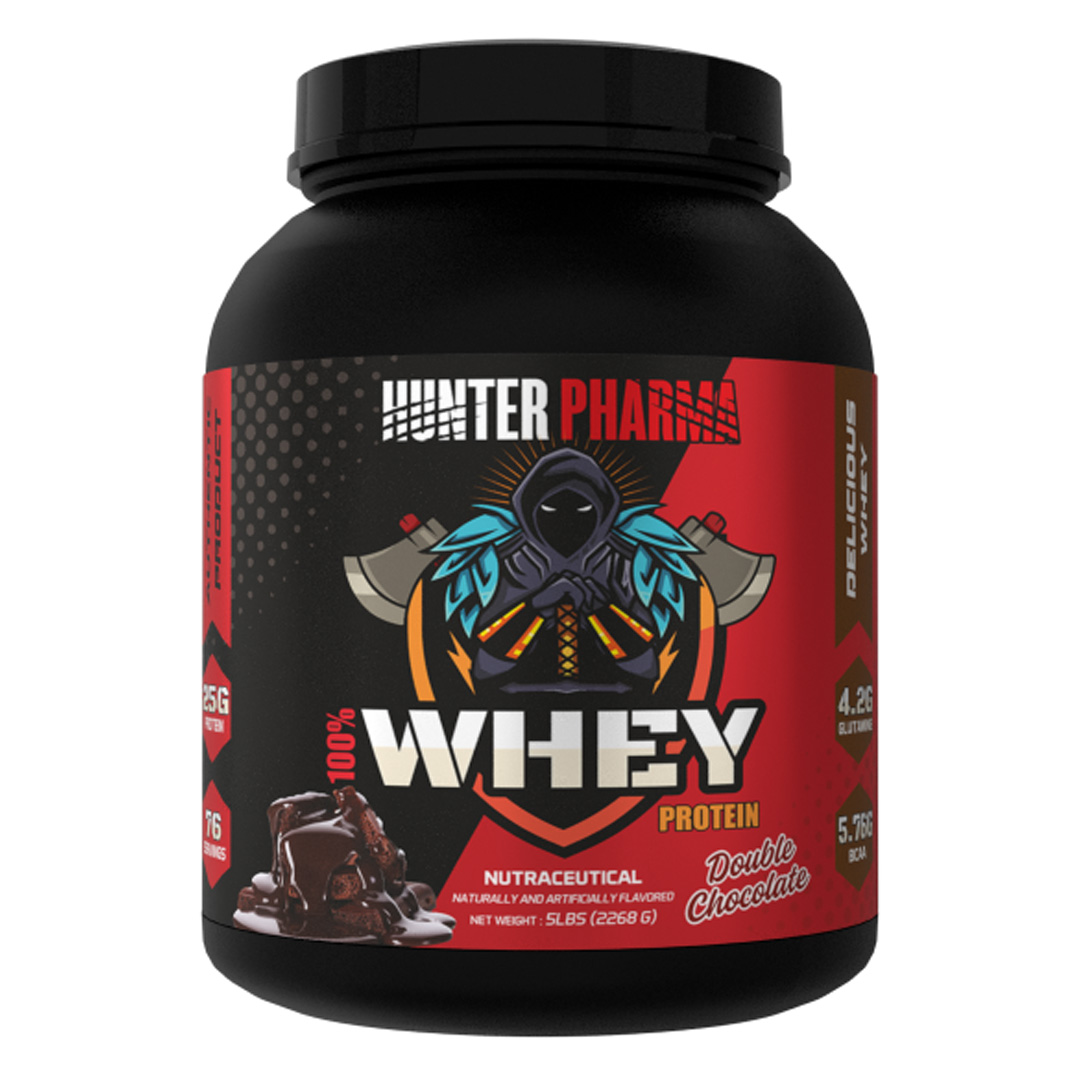 Hunter Pharma 100% Whey 5Lbs
76 Servings
25 gm Protein Per Serve (30 gm)
Expiry 06/2025
Importer
Description
Reviews (0)
Importer: 
Sports Supplement Nutrition Co. (SSNC)
(Authorized By Brand) | info@ssncindia.in |
Description
Hunter Pharma 100% Whey
This impressive whey protein from Hunter Pharma is one of our most popular products in the range and the results simply speak for themselves. It's a truly advanced premium protein product that's "very easy to drink" with a delicious taste. The product was expertly designed to suit active men and women of all kinds, right through to elite athletes and professional bodybuilders.
If your goal is to increase the protein in your diet and build quality muscle whilst keeping a lean and mean body, then Whey is the product you'll need. This functional supplement utilizes three individual proteins, each with varying digestive rates and its own amino acid profile. This blend ensures muscles are continually fed for hours with the most complete proteins available.
This 100% lean whey contains the finest whey protein from New Zealand and is ultra-high quality and refined. It is also ridiculously tasty and satisfying. Better yet it's loaded with muscle-saving BCAAs and naturally occurring glutamine to assist in recovery.
Hunter Pharma 100% Lean Whey contains a "high protein matrix" of medium to fast-digesting proteins as detailed below:
Whey Protein Concentrate (WPC)is a medium-digesting protein with an excellent muscle-building amino acid profile. It also contains high levels of immune and health-enhancing protein fractions making it ideal to support muscle growth and the metabolism of hard trainers.
Whey Protein Isolate (WPI)is a fast-digesting protein and an excellent choice for post-workout supplementation because that's exactly the time when your body needs protein ASAP! WPI is digested very quickly (about 30 minutes) ensuring you don't miss that vital feeding "window". WPI should be used anytime protein is required fast.
The Hunter Pharma range delivers one of the most competitive supplement ranges on the market, meaning you get more quality nutritional products to reach your goals without breaking the bank. Whether it's protein powders, pre-workouts or any other physique-building agents you're sure to find the product you need to build the body you've always wanted.
BUY THESE ALONG, TO BOOST YOUR RESULTS!
Request a call back from our Sports Nutritionist to guide you!
ALL NEW FASHION BRANDS ITEMS UP TO 70% OFF