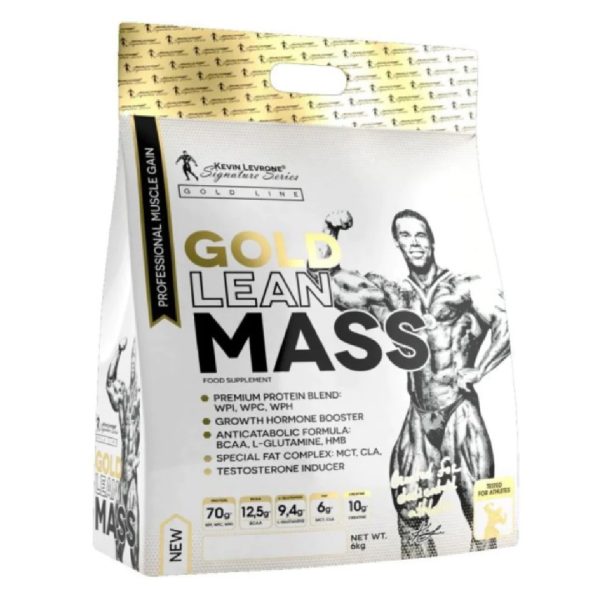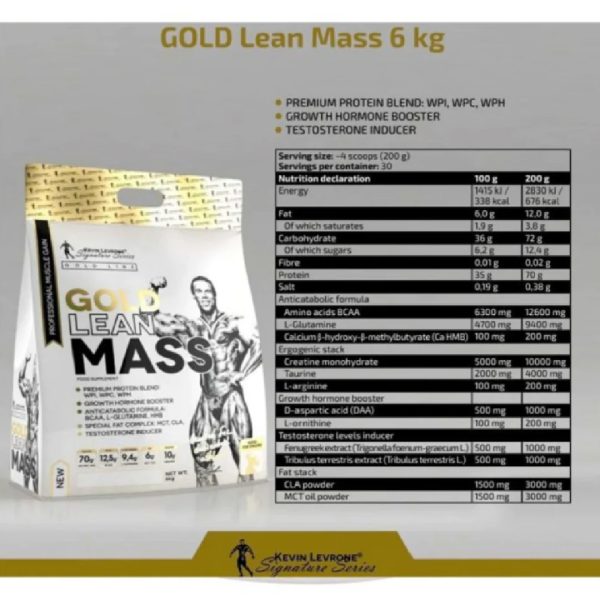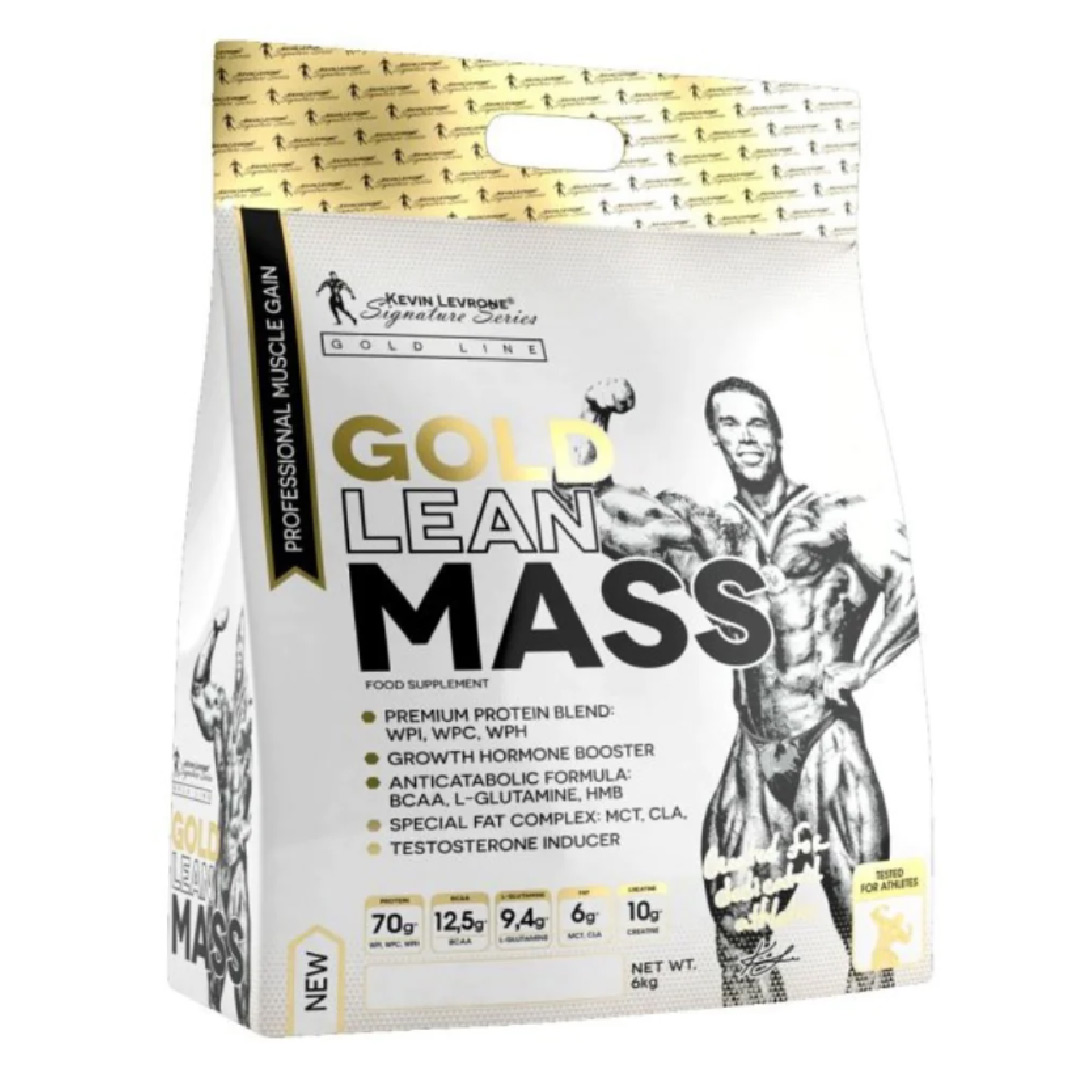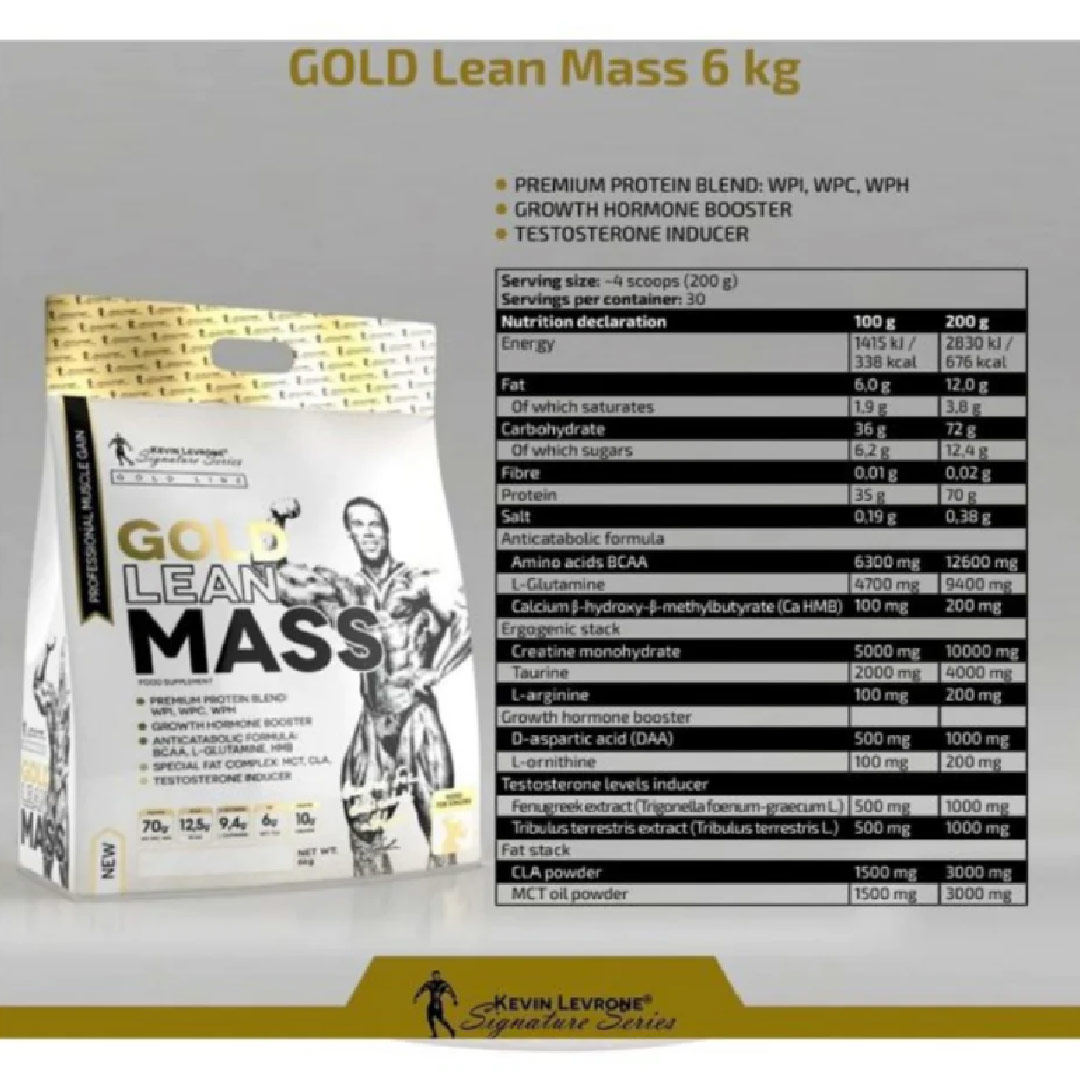 Kevin Levrone Gold Series Lean Mass 6kg
Growth Hormone Booster
Anticatabolic Formula
Specila Fat Complex
Testosterone Inducer
Expiry 06/2024
Importer
Description
Reviews (0)
Sports Supplement Nutrition Co. (SSNC)
(Authorized By Brand)
| info@ssncindia.in |
Description
D-Aspartic Acid (Daa) an amino acid naturally formed in the human body, as a result of the conversation of L-aspartic acid that occurs in the testicles, hypothalamus and pituitary gland.
Fenugreek extract used by men worldwide to help increase lean muscle mass and jumpstart their energy, libido, and performance when used as part of a regular strength training routine.
Tribulus Terrestris contains natural compounds- steriod saponins, which helps maintain normal testosterone levels in the blood, support mjuscle tone and energy levels. Tribulus Terrestris promotes vitality and improves the libido and sexual capabilities.
L-Arginine is a precursor To ornithine, whch can be converted back to arginine in the bod. also involved in many metabolic processes.
L-Ornithine is considered to be a powerful rejuvenator. This Also related to the production of hgh from the pituitary gland.
Contains Creatine & Taurine To enhance performance, energy levels.
Hmb responsible for decreasing protein breakdown during resistance training.
BUY THESE ALONG, TO BOOST YOUR RESULTS!
Request a call back from our Sports Nutritionist to guide you!
ALL NEW FASHION BRANDS ITEMS UP TO 70% OFF