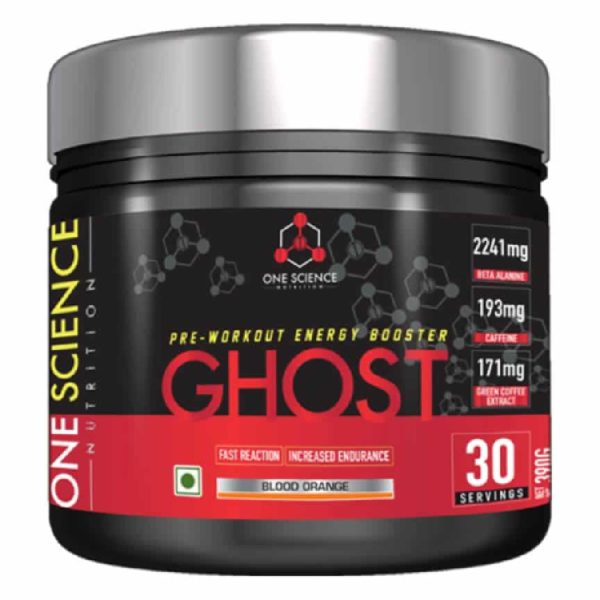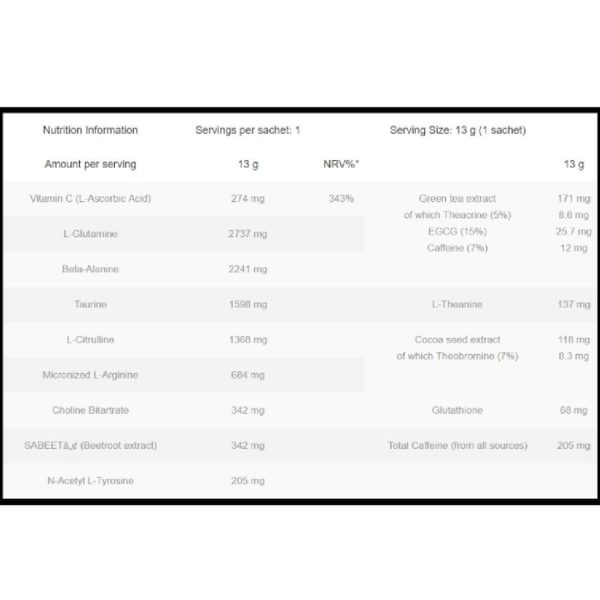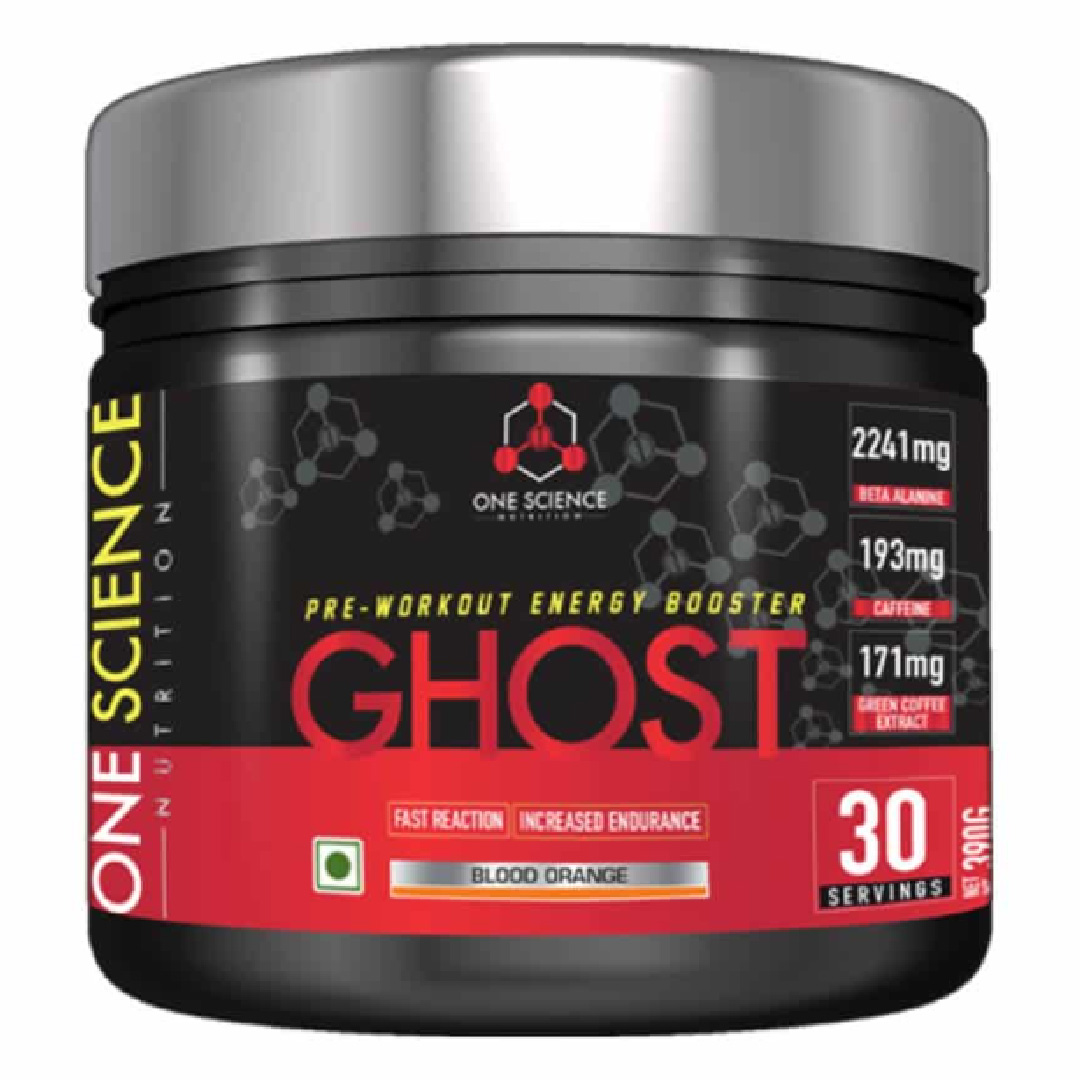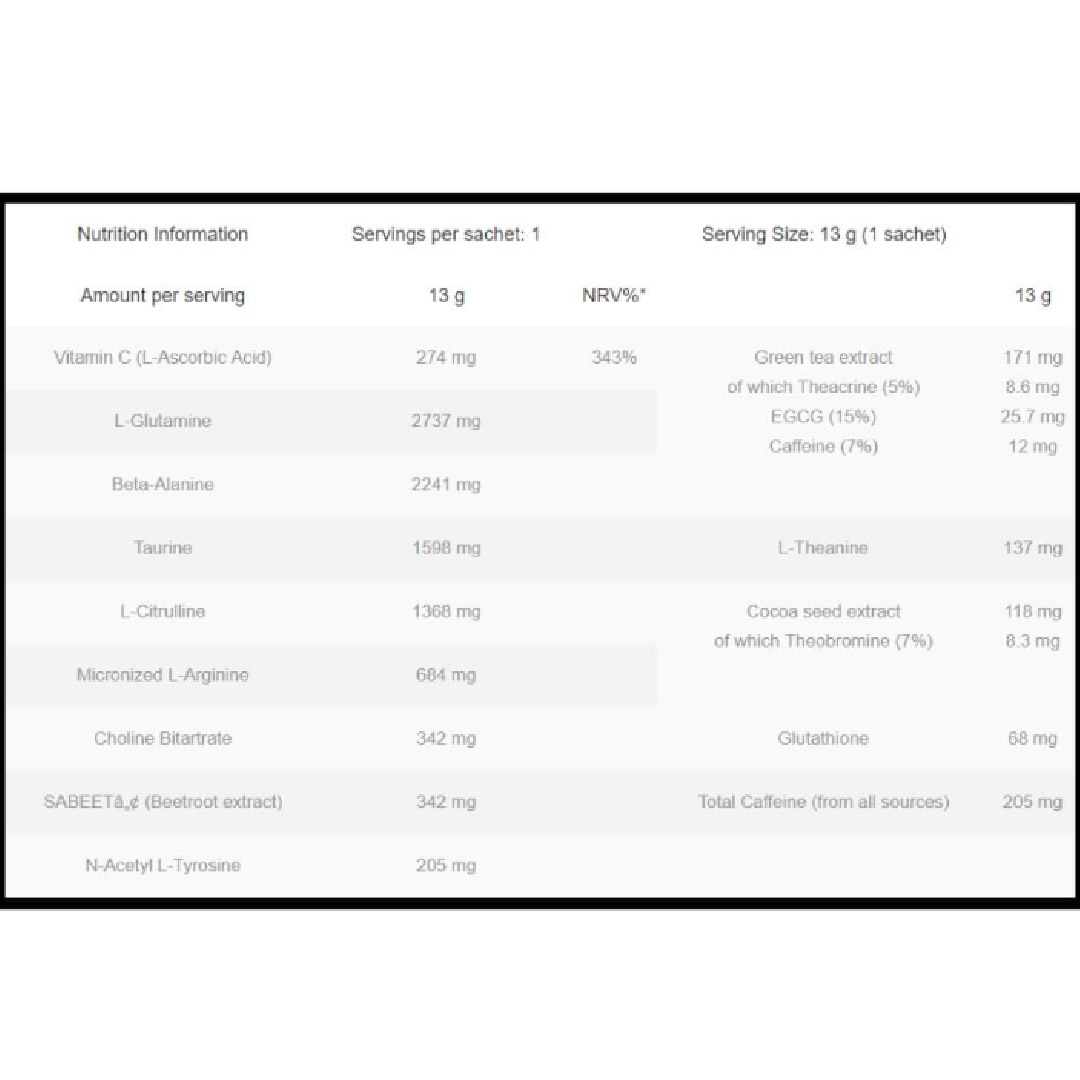 One Science Nutrition (OSN) Ghost Pre-Workout – 30 Servings
Power Pack: Maximizes your energy and endurance before workout with 2241mg Beta-Alanine per serving | 193mg Caffeine per serving.
Caffeine Kick: 171 mg green caffeine extract per serving.
Peak Performance: Helps you to compete at higher levels.
Certified Quality: Patented & Clinically Proven Ingredients for pre workout performance
Expiry 12/2025
IMPORTER & MANUFACTURER
Description
Reviews (0)
Importer
Muscle House India (Brand Authorized):
10168 first floor main gurudwara road karol bagh, Delhi 110005, India
FSSAI Lic. No. 10016011003643
info@musclehouseindia.com, (011) 45960935
Manufacturer
Scitec Ltd. 2120 Dunakeszi, Csorse arok Koz 2
Country of Origin: Hungary, EU
Description
GHOST PREWORKOUT
OSN's Ghost Pre Workout is scientifically engineered to give you an added pump during your extensive workout and to give for more energy and better performance during exercise maximizes intensity and energizes the body to compete at the highest level while providing endurance and laser-like focus.
Maximizes muscle pump and endurance
2241mg Beta-Alanine per serving
193mg Caffeine per serving
171 mg green caffeine extract per serving
Patented & Clinically Proven Ingredients

Ingredients: L-Glutamine, Beta-Alanine, Taurine, L-Citrulline, Flavors (Blood Orange, Orange Juice), Acidity Regulators (Citric Acid Anhydrous, DL-Malic Acid), Micronized L-Arginine Base, Choline Bitartrate, Beta vulgaris (Root) 20-25:1 extract, Sweeteners (Sucralose, Acesulfame K), L-Ascorbic Acid, N-Acetyl L-Tyrosine, Color (Turmeric), Caffeine Anhydrous, Camellia sinensis (Leaf) 8:1 extract, L-Theanine, Theobroma cocoa (Seed) extract (7% Theobromine), L-Glutathione.Directions: Mix 1 sachet (13 g) with 500 ml of cold water. Use 30-45 minutes before training, preferably on an empty stomach. Individuals sensitive to stimulants should first assess tolerance by taking half servings (contains 205 mg of Caffeine per serving)!Don't exceed the daily recommended dosage!Allergen info: Manufactured in a facility that processes milk, egg, gluten, soy, peanuts, nuts, celery, fish, and crustacean ingredients.Storage conditions: Store in a cool, dry place. Heat and sunlight may damage the sachet!
BUY THESE ALONG, TO BOOST YOUR RESULTS!
Request a call back from our Sports Nutritionist to guide you!
ALL NEW FASHION BRANDS ITEMS UP TO 70% OFF