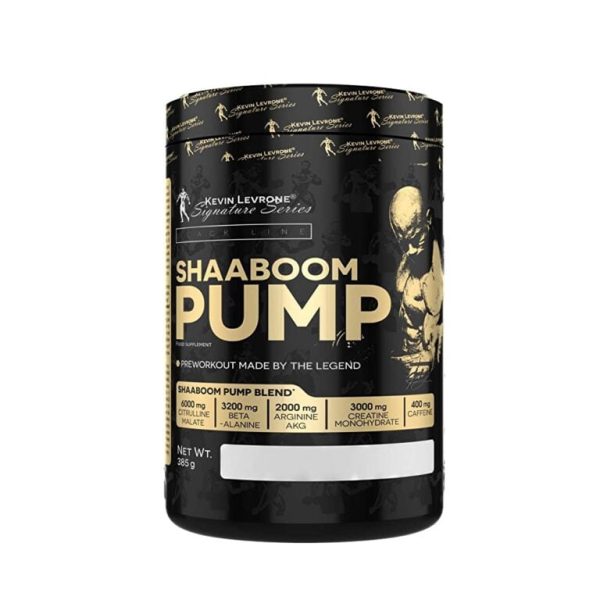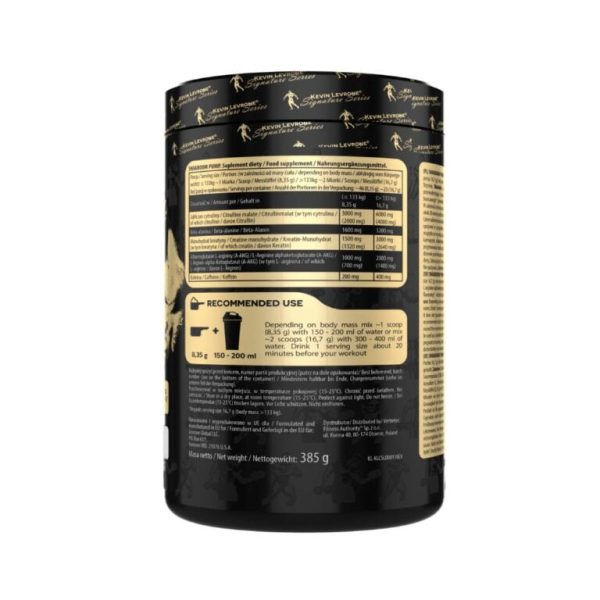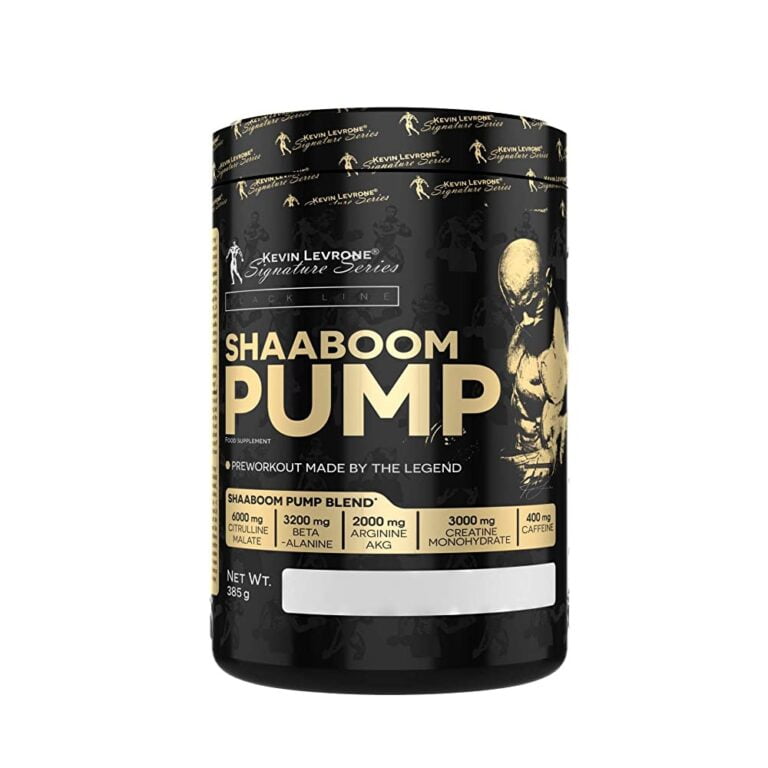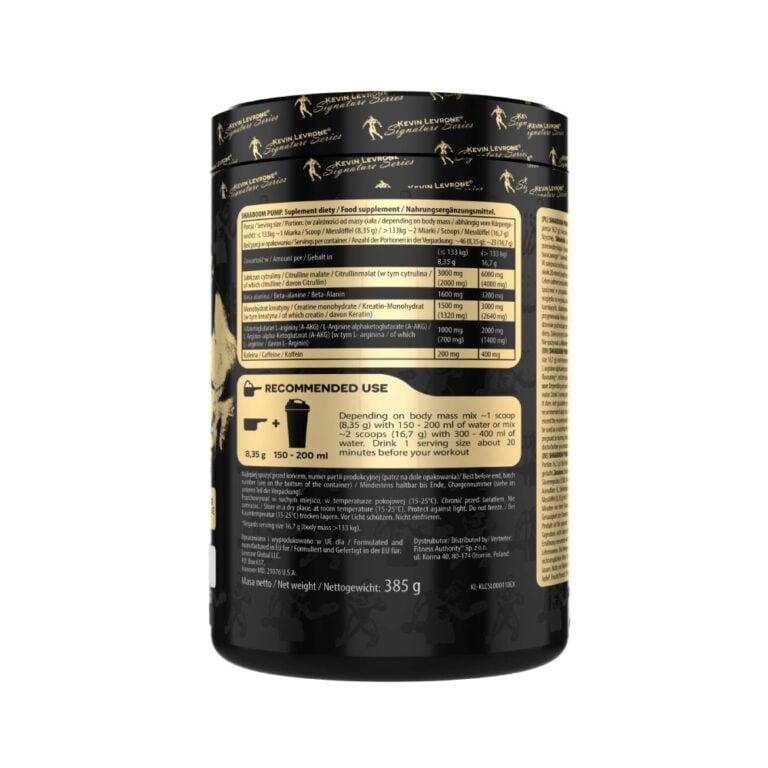 Kevin Levrone Shaaboom Pump-44 Servings
Intense Strength
Muscle Splitting Pump
Maximum Power
Lazer  Focus

Expiry-10/2025
Importer
Description
Reviews (0)
Aleo World Gym (Authorized By Brand)
Email:-aleointernational@gmail.com
Description
Kevin Levrone Shaaboom Pump
Kevin Levrone Shaaboom Pump was created for one simple reason: to produce animalistic energy and superhuman skin-stretching muscular pumps during each and every workout. There is nothing quite like the feeling of an amazing workout when your muscles suddenly start to engorge with blood, and you look like you're wearing a kid's t-shirt, as veins start protruding like a road map.
Shaaboom Pump provides everything you've been searching for to ferociously attack your workouts and build your own legendary physique.
Benefits of Shaaboom Pump
Contain natural stimulants that are meant to improve your mental focus and alertness during training.
The blood supply to your muscles is increased to make sure that they do not get fatigued soon. And also helps you get a good pump at the end of your training.
Electrolytes in these supplements improve endurance and stamina to help you train harder with each training session.

More strength and power to lift more and also increase the intensity of training as your muscles are constantly fuelled with the nutrients that they need.

Ingredients:

Carbohydrates: Since carbohydrates are the primary source of energy for the body, these supplements lead you to an ample amount. The advantage of using a pre-workout powder with carbs is that you can also make optimal use of the proteins you consume. Without carbs, proteins are usually used up to create energy, leaving very little for muscle recovery and repair.
Amino acids: It is loaded with amino acids like BCAAs and Glutamine. These are the primary structural components of your muscles and are readily absorbed by your muscles after an intense training session. As a result, muscle building is also improved.
Citrulline Malate: With Citrulline Malate, you have the advantage of better nitric oxide production. This not only prevents muscle fatigue but also ensures that you do not experience any fatigue after your training session. It also ensures that your muscles are getting enough oxygen, and the nitric oxide levels in the blood need to be optimal.
Beta-Alanine: An amino acid that initiates energy production in the body. Since you are able to produce more energy, you are able to sustain long hours of training as well.
Caffeine: Consuming coffee is very common for athletes and bodybuilders before training. This is because caffeine is a natural stimulant that keeps you mentally alert and improves focus. In addition to this, caffeine also helps improve your metabolism, allowing stored fat deposits to be efficiently converted into energy units.
Electrolytes: When you sweat, you tend to lose a lot of electrolytes. This can be harmful as the retention of water and other fluids is affected. Electrolytes are extremely important in order to keep you hydrated through your training regime. So that you can prevent issues like muscle cramping that can hamper your performance.Usage: Mix 1 scoop (13 g) with 500 ml of cold water. Use 30-45 minutes before training, preferably on an empty stomach. Individuals sensitive to stimulants should first assess tolerance by taking half servings
BUY THESE ALONG, TO BOOST YOUR RESULTS!
Request a call back from our Sports Nutritionist to guide you!
ALL NEW FASHION BRANDS ITEMS UP TO 70% OFF